Search engines have been decreasing the importance of using keywords for improving ranking for many years now. It is a fact that keywords are no longer important in the title or headline.
Does this mean you have to completely abandon the keyword process and concentrate on content creation ? I will say, No!
Keyword research is still as important as it was before just not in the same manner it was practiced in the past.
Keyword research is the primary step in the Search Engine Optimization (SEO) copywriting process and plays an important role in your SEO strategy. But before you go ahead create your sites' content, you need to find out which search words your audience actually use. The words your users' search become your keywords. With these related keywords you can start writing useful and high-quality content.

So, understanding and analyzing good SEO keyword research is one of the most valuable skills you can build as an aspiring SEO.
What is keyword research ?
It is the process of finding keywords that you want to rank in search engines. It is about analyzing what your potential users are searching for.

Keyword research is a part of SEO. It is the process you do to come up with a detailed list of keywords that would help in your sites' ranking. With the list, you can create content on your site that will attract more , high-quality traffic. Read on to find out how you can engage in keyword research for SEO to amplify the traffic on your website:
Thorough Study of Your Topic:
To gather quality traffic to your website, you need to use the words and phrases as your target audience. This exercise requires you to determine what kind of topic users' search for products, services related to your business.
The easy way to do this is to come up with topics that you think are important to your business and then use these topics to create a list of specific keywords in your SEO process.
Once you have the list of topics, you can get deeper into brainstorming keywords that will fit within the theme of your topics.
Write down your seed Keywords:
Now that you have an in depth idea of your topic, it will be easier for you to understand what keywords would describe your topic the best.
Seed keywords are words and phrases that are most relevant to your business. These keywords will provide you with the foundation for all your extended keyword research.
You can analyze and identify seed keywords from these primary sources which are:
Keywords associated with your products
Keywords used by your target audience
Keywords related to your current ranking and content
Analyze Your Competitors Keywords:
Analyzing competitor keyword research is one of the most important features of keyword tools.
Competitor keywords are nothing but the search words and phrases that drive traffic to your competitors sites, audience and the content that is relevant to your business.
When you search for competitors keywords, you can identify the words that already generated traffic with your target audience and use the data in widening your reach.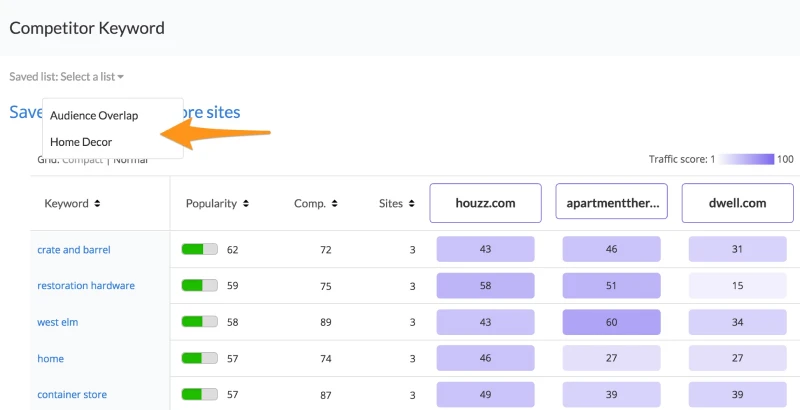 To find competitor keywords, firstly identify industry leaders and then research their websites to see what keywords are driving traffic to them.
You can also analyze your competitors keywords by doing:
Research on your competitors domain to get topic ideas.
Research specific URLs' to get keyword ideas for your chosen topic.
Utilize the Keyword Research Tools:
There are various tools available online which will provide aid in order to successfully complete your keyword research process. A keyword research tool will help you with a plethora of keyword ideas after you put in a few seed keywords. So, the right seed keywords will automatically lead you to the right keywords for your search. You can do this by using Google Keyword Planner. You can also use the Keyword Tool which will give you an even more detailed list of keywords.

Understand User Search Intent:
Search Intent is the reason behind why the user searches for a specific product/service. To understand the perfect set of keywords for your website, you must understand and analyze the mindset of your potential readers or your target audience. Google's algorithm now compares the search terms with user queries in order to learn about the user's search intent.
Check search volume:
Search Volume tells you the number of times a keyword is searched by the users in a month. You can do this by typing the keyword of your interest and it will automatically generate you the number of searches it has received for your prefered keyword. It is important to use the same keywords that are in par with the keywords your target audience uses for their search.
Using the long tail keywords:
Your seed keywords will give you a huge area to work with but your long tail keywords will further specify your desired topic in detail. This helps the users reach their desired websites. For example, if your seed keyword is 'mobile phones,' your long tail keyword can include 'best mobile phones in 2020'. The best keywords for SEO will take into account the keywords' relevance, authority and its volume. You must make sure the keywords you use are highly relevant and are good to beat the higher rankings of your competitors.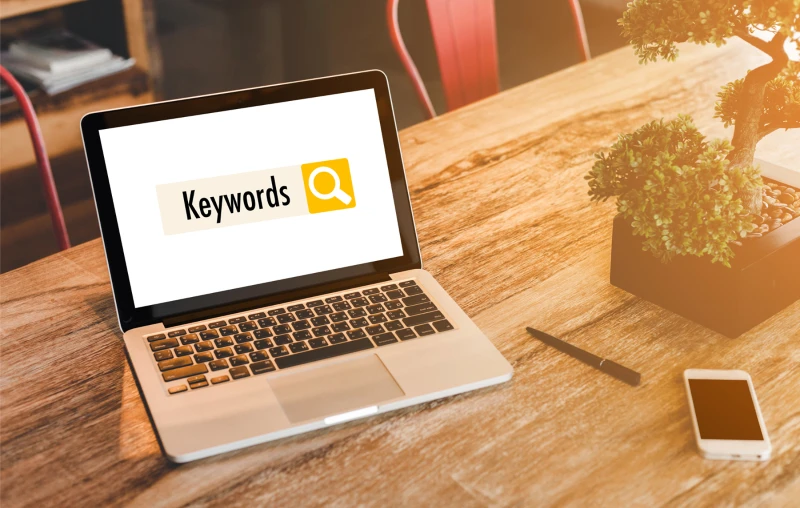 Summary:
Creating a comprehensive and relevant keyword list is one of the most important SEO tasks that you will ever work on.Its the easiest way to make sure that your SEO strategy attracts high qualified traffic to your website. A comprehensive keyword search strategy will also help you reach your marketing goals.