Insights to Target the Right Audience Through Mobile Advertising
Every individual uses mobile devices, and they rely more on mobile devices in fulfilling tasks at hand. Business organizations that adopt online advertising are one step closer to their customers.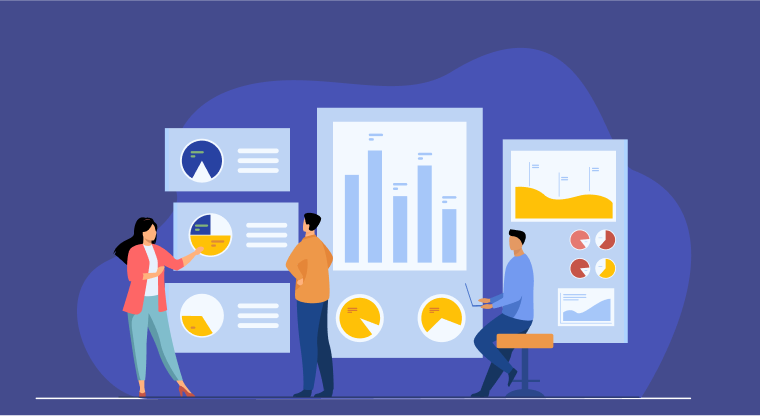 According to Statista," it is estimated that half of the United States population spend up to six hours on their phone every day. This shows that half of the United States population can be targeted via mobile advertisement.
Insights To Target The Right Audience
Mobile advertising is defined as the creation of online advertisements that are peculiar to mobile users. Online advertising entails all the processes involved in creating and launching ads for mobile devices. These mobile devices include tablets and smartphones. Every individual uses mobile devices, and they rely more on mobile devices in fulfilling tasks at hand. Business organizations that adopt online advertising are one step closer to their customers. One of the best forms of advertisement in the 21st century is online advertising.
Mobile advertising has numerous advantages over the traditional form of advertising i.e. advertisement through the radio, television, and newspapers. With online advertising, the digital marketer can customize the ad's format, content, and strategy so as to target the right audience and increase sales. As said earlier, it is important to get your ads across to the right audience so as to drive sales and generate leads. In ensuring your mobile campaign gets to your target audience, the following insights should be considered:
1. Identify and Understand What Your Business Is Offering
The first step to identify the right audience for your online campaign is to know and understand what your product and service are all about. As a business owner, you need to identify what problem your products and services are out to solve. What are the unique features your product has compared to other brands? Are your product and services affordable and effective? These questions are essential to help in gaining insight to target the right audience.
For an existing business owner that wants to incorporate mobile advertising, you can identify your target audience by analyzing the already existing customers and their consumer taste. Your best-seller products and services can be studied, how it became the best seller via an online campaign and the strategy used will be adopted for other goods and services.
For businesses whose products and services are for young individuals, teenagers; your mobile ads should be targeted towards social media pages because they constitute the largest users of social media users.
All businesses have their target audience, and each business has its strategies to reach this target audience. In order to unearth the strategies that best work for your business in using online advertising, you have to map out what your business is offering.
2. Know the Vital Information About Your Audience
As a business owner or company's advertisement manager, or digital marketer, getting suitable ads across to your audience via their mobile device is very important. To strike the target audience without a miss, you have to study and understand what's important to your audience.
In knowing what they want and how you can serve them better than your competitors, you have to identify what is essential, the necessary details about your prospect. To make this easier, several tools can be used to get these essential pieces of information about your target audience to tailor your online advertising to what will capture their attention. For instance, NinjaSEO developed by project500apps can be integrated with Facebook to use the Insight and Ad manager tool that gives accurate information about the age, location, relationship status, and what interests a prospect.
Also, the tools embedded in NinjaSEO can be used to identify your prospect's psychographic and demographic profile to identify the essential things that interest them and design your online ads in that pattern.
In addition to the psychographic and demographic profile, the technographic information of your target audience is very important in online campaigns. It contains the technology usage and adoption level of your target audience. How often they use their mobile devices in accessing the internet, the level to which they make use of goods and services online, how sophisticated their mobile devices are, their frequently visited webpages, and a host of others.
3.Reach Out to Relevant Influencers and Niche Websites
Another insight to target the right audience through an online campaign is to reach out to relevant influencers in your field or influencers who share the same interest as your target audience. These influencers already have a large number of followers; once they help to promote your campaign, your products and services get noticed by the right audience.
These influencers are spread across social media pages, and they are one of the essential tools in an online campaign. It is, therefore, necessary to consider them in reaching your right audience. You have to spell it out to the influencers whether you want them to drive more sales or increase awareness.
Also, you have to identify the niche websites that are related to your goods and services and would enable you to reach your target audience. There are several websites and information on the internet, and when you launch your mobile ads, they get muddled up among several other contents on the internet. It would be hard for your target audience to come across your online advertising.
You, therefore, have to identify the top websites in your niche and partner with them to display your online advertising. When your online campaign is pitched on websites with a high influx of mobile users, this set of internet users get interested in your mobile advertising and clicks on your page.
4. Identify and Use Organic Keywords
Organic keyword search is regarded as the largest source of traffic to websites. It is therefore vital to understand what keywords are generating traffic to your website and why those keywords keep attracting those customers.
There Are Three Main Types of Keywords
Informational keywords are used to get broad and more detailed information about products and services. For internet users that use informational keywords, they do not know what they want; they only come online and input the likely terms into the search box, with the hope that relevant products and services will be provided for them to choose from.
In this case, the digital marketer ensures that their products and services get ranked. Their online campaigns are displayed whenever these informational keywords suggest their products among the top options for purchase.
Navigational keywords are another type of keyword used to find a specific product or website. An internet user would have carried out their research on the goods and services rendered by your business organization but are not ready to purchase at the moment, or an existing user coming back to make another purchase, this set of users make use of navigational keywords. You, therefore, need to make use of these navigational keywords in your mobile advertising to get ranked among the searches.
Lastly, the transactional keywords are used to identify the product to purchase and the service to use. Internet users that use transactional keywords in their search find it easy to buy their choice of products; they use these keywords to select the suitable product available on the internet.
Generally, by identifying these keywords and using them in your online campaign, you can develop the content of your ads using those keywords, and you're assured of patronage and traffic generation to your page.
Having discussed the various insights and strategies to target the right audience through mobile advertising, it is essential to highlight the popular mobile advertising platforms for your online campaign. These platforms are used by all forms of mobile users irrespective of their location, demographic information, and needs. They include;
1. Google Mobile Search Ads
Google is unarguably the most used search engine by internet users. When customers need information about a product or business organization, they mostly head to google to get the necessary formation, which will guide them in making the right purchase. This is why the best platform to place your products is google mobile search ads.
To increase sales using google mobile advertising, you need to use the call-to-action words in your ad copy to trigger the potential buyers. Also, you can make use of ad customizers, which allow you to design your bad copy based on an internet user's location, device and other peculiar information. For software such as NinjaSEO, they have ad customizer tools integrated into them. When an internet user sees available products in their location, they tend to go for it compared to others that do not specify locations.
According to research by ThinkwithGoogle, 67% of mobile device users are more likely to purchase from companies whose mobile sites or apps customize information based on their location.
2. Facebook and Instagram Mobile Ads
According to statistics released by Facebook. Inc, there are 2.8 billion monthly users on Facebook, and 81% of them access the social media platform with their mobile devices.
Choosing Facebook as a platform for your online advertising is a great decision. Still, to get the best result, you need to be specific with your targeting and tailor your ads copy towards the different kinds of users using Facebook. This could be other online advertising for different users.
For Instagram users, the social networking platform makes use of only images and videos. You, therefore, need to invest in your brand image to get the best result from these platforms while conducting your online campaign.
3. Twitter Mobile Ads
For digital marketers that use Twitter for their online advertising, the best way is to promote your tweets or engage the service of influencers. According to Statista, It is estimated that there are 37million active users of Twitter daily in the United States. This shows that the audience is already available; your business organization has to ensure that the mobile advertising is well placed in front of the target audience.
Another advantage of mobile advertising on Twitter is the level of transparency being offered to its users. The Twitter transparency center allows you to monitor your ads, how it's fairing and those online campaigns that violate one rule or the other, and the reasons why they were brought down.
Other platforms can be used for online campaigns that would yield a good return on investment. Business organizations need to identify the ones that best suit their online campaign strategy.
Conclusion
According to a tweet by Sandra Clarita, Embracing and deploying a robust mobile advertising campaign will keep your brand in front of both loyal and potential customers.
Getting the right audience in mobile advertising is as essential as the entire advertising campaign. Having a detailed understanding of who your customers are and what catches their attention. Once you can identify these audiences, you can analyze and use the insights for successful mobile advertising.
With mobile advertising software such as NinjaSEO, you can retrieve domain details, individual and company contact details. It also has robust tools that allow your search engine or webpage to be ranked and appear at the top of search engine results to get your products directly in front of your audience.
What Makes the Best SEO Tool?
Join the SaaS Revolution
All-in-One Suite of 50 apps

Unbelievable pricing - ₹999/user

24/5 Chat, Phone and Email Support