Enhance Your Online Presence by Avoiding Common SEO Errors
Learn how to avoid common SEO errors that will hinder your online visibility and cause your website to rank lower in search results.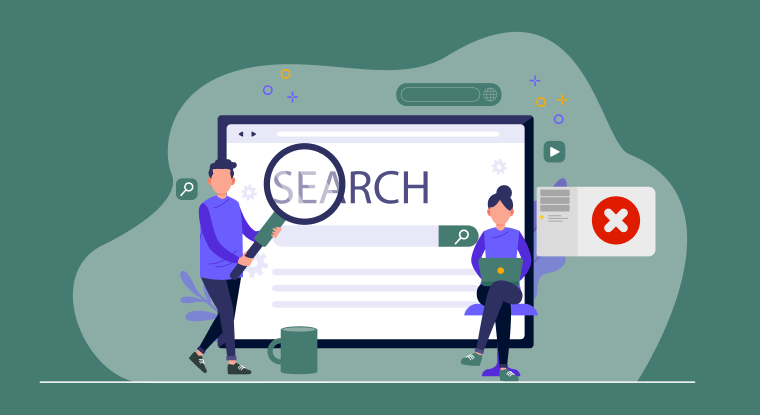 To have a successful business in today's digital age, it is essential to employ the right SEO strategies. SEO, or search engine optimization, is the process of improving the visibility and ranking of a website or web page in search engine results pages (SERPs). When done correctly, SEO can boost brand awareness and strengthen a company's online presence.
Many different SEO strategies can be used, and the right approach depends on the type of business and its goals. Some of the most common SEO tactics include optimizing website content, improving website architecture, and building backlinks.
SEO is a complex and ever-evolving field, and businesses should partner with an experienced SEO agency to ensure they are getting the most out of their investment. Unfortunately, plenty of misinformation and mistakes can hurt your rankings in more ways than one. This means avoiding common SEO errors, and rectifying them if they occur. This article will discuss the importance of knowing the common SEO errors and how to avoid them.
Common SEO Errors to Avoid
Avoid these common SEO errors to ace the search engine game:
1. Having Broken Links and Dead Pages
Broken links and dead pages can be a major issue for any website, but they can be particularly harmful to your SEO. Not only do they make your website look unprofessional and neglected, but they also create a poor user experience that can cause visitors to leave your site.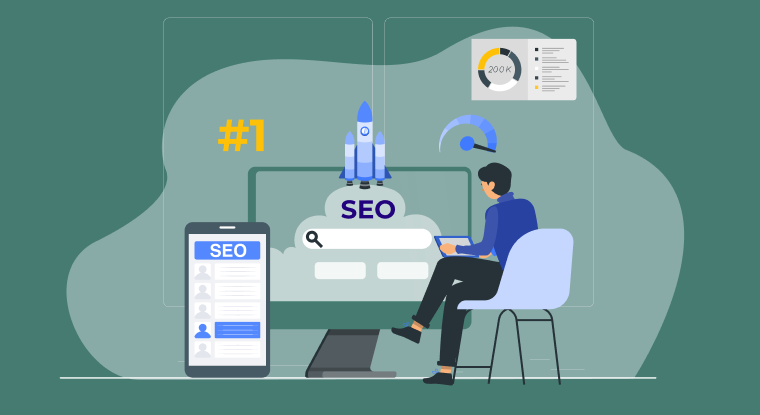 Additionally, Google penalizes websites with many broken links, so fixing any broken links as soon as possible is important. Use NinjaSEO's broken link checker to identify all broken links quickly.
There are a few ways to find and fix broken links on your website:
Use Google's Webmaster Tools: This tool will help you find broken links on your website and track how many times each link has been clicked.
Use Broken Link Checker: This free online tool scans your website for broken links and provides a list of them and their status (broken or not).
Use Screaming Frog: This software program crawls through every page on your website, looking for broken links. It also checks the anchor text and internal/external redirects of each link.
2. Dumping Keywords on Your Content
As an SEO professional, it's important to be aware of the most common mistakes that can hurt your site's ranking. One of the biggest offenders is stuffing your content with keywords in an effort to rank higher. Not only does this look spammy and can turn off readers, but it's also not effective – Google now places a greater emphasis on quality and relevance over quantity.
3. Ignoring Slow Loading Time
One of the most factors in avoid common seo mistakes is neglecting to consider site speed. This can be a major issue, as slow loading times can cause visitors to leave your site before they even have a chance to see what you have to offer.
To ensure that your site is running as smoothly as possible, make sure that you optimize your images and remove any unnecessary plugins. You may also want to consider using a caching plugin to further improve your loading time.
4. Forgetting About the User Experience
SEO is all about optimizing your website for Google and other search engines, but it's also about creating a website that provides a great user experience. If people don't enjoy using your website, they're not going to stick around for long, and they definitely won't be coming back.
Here are some tips to help you for improving website user experience on your website. Your site should be easy to use and navigate, and it should provide a good user experience overall. If your site is difficult to use or if it's not visually appealing, users will likely leave without taking any action. This can result in decreased traffic and lower rankings.
Another common mistake is using duplicate content on your website. Duplicate content can hurt your ranking because Google sees it as spammy behavior. You should ensure that all of your website's content is original and relevant to your audience.
Improve Search Engine Rankings with All-in-One SEO Tool Sign Up 14 Day Trial
5. Having Poor Internal Linking
Internal linking is one of the most important aspects of SEO. Not only does it help improve site navigation for users, but it also helps search engines crawl and index your content. However, if you don't do it correctly, you could actually hurt your SEO efforts.
Understanding On-page SEO importance is vital. Check out on page seo importance to know how to increase traffic with it.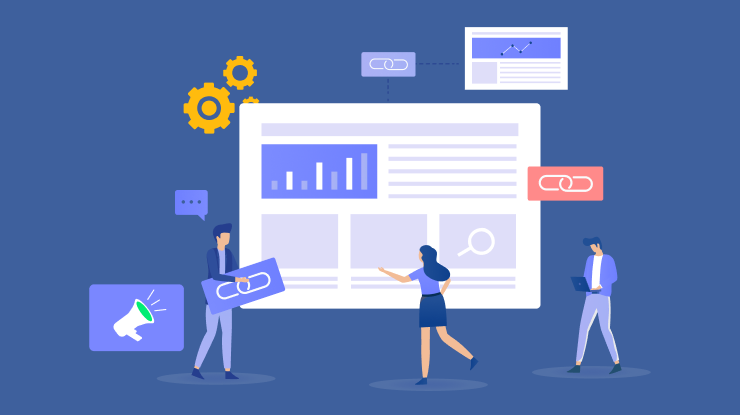 One common mistake is using the same anchor text for all of your internal links. This can actually hurt your SEO because it makes your website look spammy to search engines. Another mistake is not using enough internal links. This can make it difficult for users and search engines to navigate your website, impacting your ranking in search results.
To avoid these mistakes, use different anchor text for each internal link and vary the length and structure of your links. You should also include plenty of internal links throughout your website so that users and search engines can easily navigate through your content.
Bottom Line
The Importance of Practicing the Right SEO Strategy to Boost Your Digital Marketing Efforts. Digital marketing is one of the most efficient ways to reach out to current and potential customers. However, in order for your digital marketing efforts to be successful, you need to have a well-thought-out SEO strategy in place. By practicing proper SEO techniques, you can improve your website's ranking and drive more traffic its way. This, in turn, can help you boost your sales and grow your business.
Are You Looking for an SEO Competitor Analysis Tool For Your Business? We're happy to say that we have a solution for business owners who are looking for an seo competitor analysis tool. Our Competitor Analysis tool gives you an easy way to track your competitors and see exactly what they're doing. Find out more about our all-in-one SEO solutions at NinjaSEO!
What Makes the Best SEO Tool?
#1
Audit, optimize websites, build links and grade webpages
#2
Get a detailed report of backlinks from a frequently updated database of 3.2B inlinks
#3
Generate keywords and LSI based on Google keywords search tool
#4
Generate the site crawl map to get the hierarchical structure of all the web pages and links
#5
Crawl webpages, find score & get recommendations using powerful extension
#6
Identify authors details based on specific keywords & automate outreach activity using links bot
#7
Foster Link Building Proces
#8
Instant Sitemap Generation
#9
Unbelievable pricing - the lowest you will ever find
#10
Everything your business needs - 50 apps, 24/5 support and 99.95% uptime
Join the SaaS Revolution
All-in-One Suite of 50 apps

Unbelievable pricing - ₹999/user

24/5 Chat, Phone and Email Support