Top 10 SEO Audit Tools to Help You Rank Better
With a comprehensive SEO audit tools, you will be able to confirm your site's quality and identify opportunities for improvement.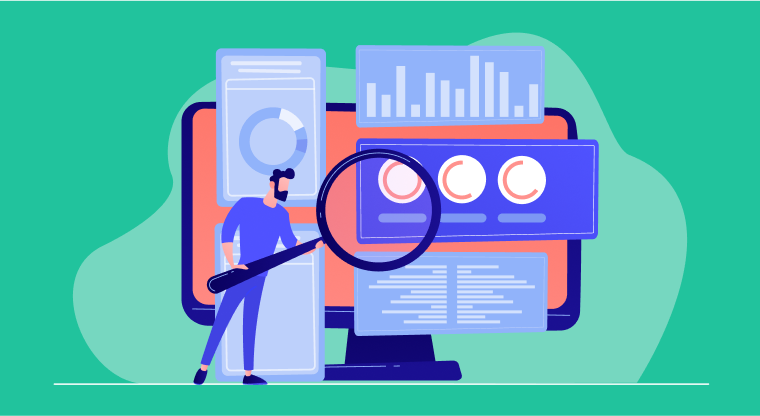 An SEO audit is important as it lets a business review the strengths and weaknesses of your site taking into account the prospectives that matter. You could call it a SWOT (Strengths, Weaknesses, Opportunities and Threats) analysis of a business. This is particularly important because SEO is the most important component of a company's search engine marketing activities and getting it right is crucial to a business's success. While most businesses have a website these days, not all of them understand how best to leverage its power to obtain the best possible results from it.
This quote by SEO expert Neil Patel, amply proves the point "You need to maximize your SEO efforts if you want to succeed online".
It therefore, makes eminent sense for most website owners to go ahead and carry out an website audit for SEO to understand how their website stacks up against the competition and what exactly needs to be done to. Fortunately, there are a number of websites that allow one to do that with a fair degree of precision.
Let's get to know of the 10 principal sites that help one become an expert at SEO Audit:
Top SEO Audit Tools in 2022
In order to become an SEO audit master, you can refer to the following tools:
1.Backlinko
This is one of the best sties with regard to empowering one to get a grip on SEO audit. It provides you with the all the information required to understand everything about cutting edge SEO training and link building strategies. Nobody teaches one the precise tips and tactics that one can deploy to optimize SEO, the way they do it. A word about Brain Dean, the driving force behind Backlingo, who is considered the last word on all things SEO. Hie exclusive tips, strategies and case studies about the whole business of link building and SEO are extraordinary and simply, out of this world. It is not surprising, therefore that he gets the glowing testimonials he does from a host of businesses from around the world. Any business regardless of size and industry would do well to heed his advice on how best to optimize one's website SEO.
If your business seeks to come on top in the major search rankings, you would do well to leverage the knowledge that this website offers.
2.WooRank
Their tools are quite userfriendly when it comes to obtaining actionable insight to help optimize one's website and marketing efforts. That enables one to evaluate a website's SEO deployment. with ease. What helps is their ability to generate instant web reviews containing loads of invaluable information, as also a very useful list of tasks to accomplish. These enable companies to obtain much higher search engine rankings, as well as allow them to have more conversions from traffic that comes to their site. Ultimately Woorank helps businesses obtain optimal ROI on their digital investment.
It helps a business breathe new life into its marketing initiatives by enhancing their online visibility. It does so by helping a business dominate the search results in its product category which in turn leads to both obtaining and retaining more clients than the competition.
3.Semrush
This is a great website with regard to how content can be optimally leveraged for SEO. Its most noteworthy features are undoubtedly its link building and site audit tools. Its link building tool in particular has a CRM kind of backlinking building methodology, while its site audit tools are excellent at helping with technical and on-page SEO. Among the things that are really good about Semrush is its user friendliness. This is very visible in the way it makes domain analysis, so simple and straight forward. Not only does Semrush provide quality organic search data, it also furnishes loads of PPC data. You can also obtain a fairly large number of reports on a daily basis, something that is not the case with many similar websites. They also provide a generous 14 day free trail period to allow one to get familiar with their offerings.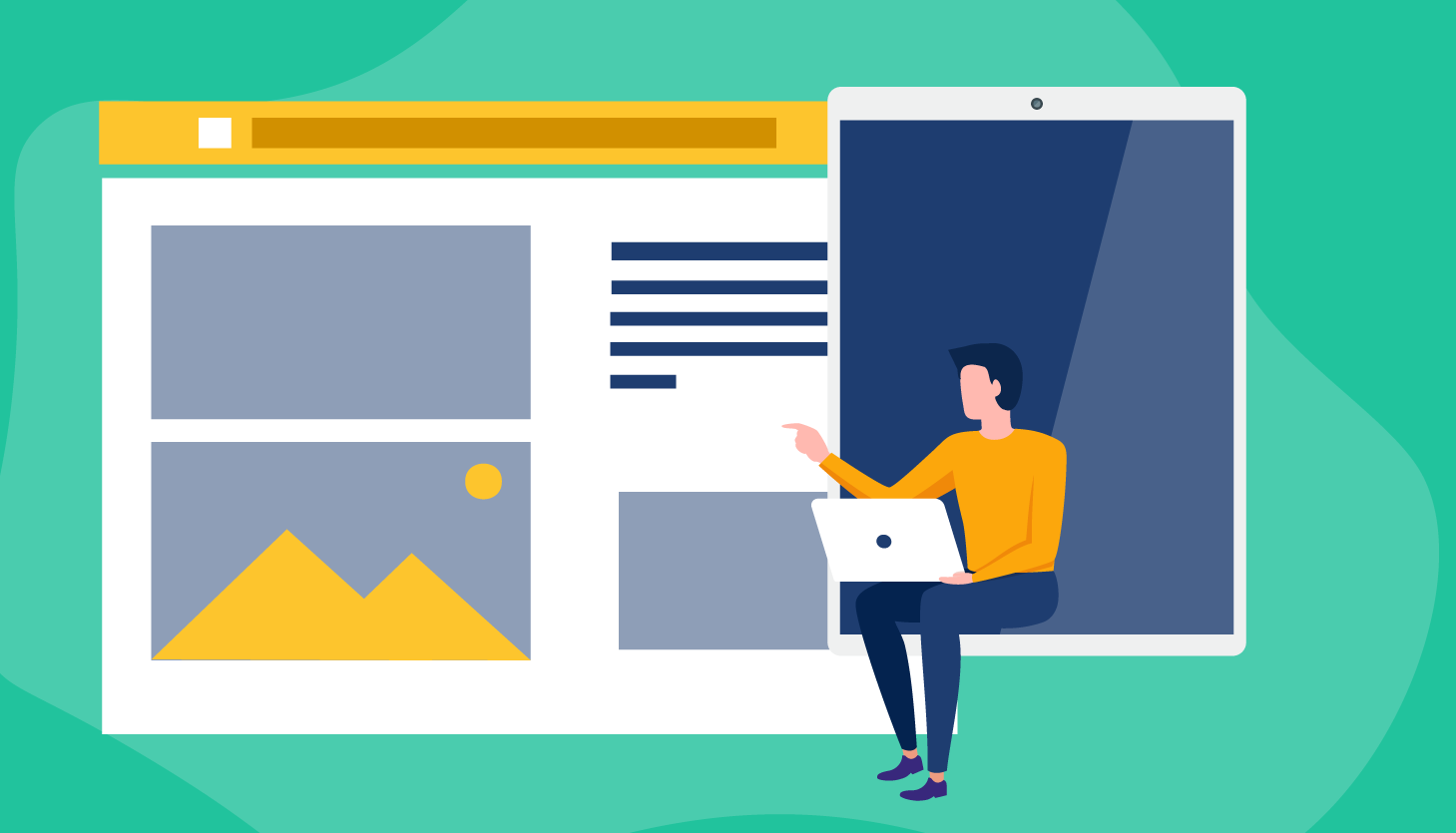 4.Raven Tools
Raven Tools is excellent in helping understand what the competitors are up to. That really is half the battle won, with regard to SEO because it gives you a fair handle to make your business top of the pops, when it comes to search rankings. It provides deep insights by way of comprehensive information about the kind of ad copy, keywords and landing pages competitors use. It is also great at visualization with regard to backlinks, rank tracking as well as site analysis. Not just that, it is really excellent at conducting in depth SEO andSEM competitor analysis.
Besides, one is enabled to track social media, email campaigns and even Google tools quite conveniently and seamlessly without having to hop from one account to another.
5.Moz
Moz is a great site in that it provides a suite of tools that help one leverage SEO optimally and can therefore be of great help in SEO audit for any kind of business or organization. One can get to determine website rankings, page optimization, internet crawling, link tracking as well as analytics courtesy tools like Fresh Web Explorer and Open Site Explorer. Another great thing about MOz is its set of free SEO tools that can empower any business to get their site to rank well.
In fact, there is so much more than Moz offers to those wanting to enhance the SEO of their sites. This includes not just software,, but also educational videos and community advice to assist people in mastering the nuances of SEO.
6.WebCEO
Being a one in all SEO platform this site is excellent for agency level analysis. It also helps with lead generation. It is quite a powerful platform, in that it provides you with a whopping 21 power packed tools that help with SEO audit, keyword research, internal link analysis, backlink tracking, keyword research, social media management, competitor research. paid research management and so on. Not just that, its interface is intuitive enabling one to effortlessly move between suggestions, keywords research, on-page analysis, rank checking as well outstanding report features that let you automate processes to make things super efficient.
7.SpyFU
By allowing one to understand the search marketing strategy of competitors. one can evaluate one's own strategy. It comes equipped with cutting edge SEO tools that make the task of an SEO audit extremely easy. These include SEO competitor analysis, keyword research, competitor backlinks, domain comparison and rank tracer. That apart, it has a keyword research tools as well as a backlink checker. It also provides SEO reports, a keyword rank checker, SERP (search engine result pages) checker and domain overview.
It really is quite a complete audit enabler that is particularly good at deconstructing any website that you want to understand. That easily lets any business match up with the market leaders in its genre with regard to SEO.
8.SEO SiteCheckup
It is amongst the top quality SEO analysis and monitoring websites and is therefore a great site for site check up (pun intended). It has a great suite of tools that lets any business carry out as comprehensive an SEO audit of its website as is possible. These include meta title test, meta descriptions test, Google search results preview test, most common keywords test, competitors domains test, headings tags test, robots. txt test, site map test, SEO friendly URL test, Google analytics test and many others.
The user friendly nature of SEO SiteCheckup is the principal reason why more than 5,000 webmasters, SEO agencies and small business owners swears by it.
9.NinjaSEO
It's a wonderful tool for a comprehensive website audit. Considering that it is part of the well regarded 500Apps bouquet of web tools makes it an all the more attractive option. 500apps are known for their ability to enhance the business prospects of their clients in a manner that makes them perform like Fortune companies. NinjaSEO is without any doubts among the leading SEO audit websites available to businesses across scale and industries.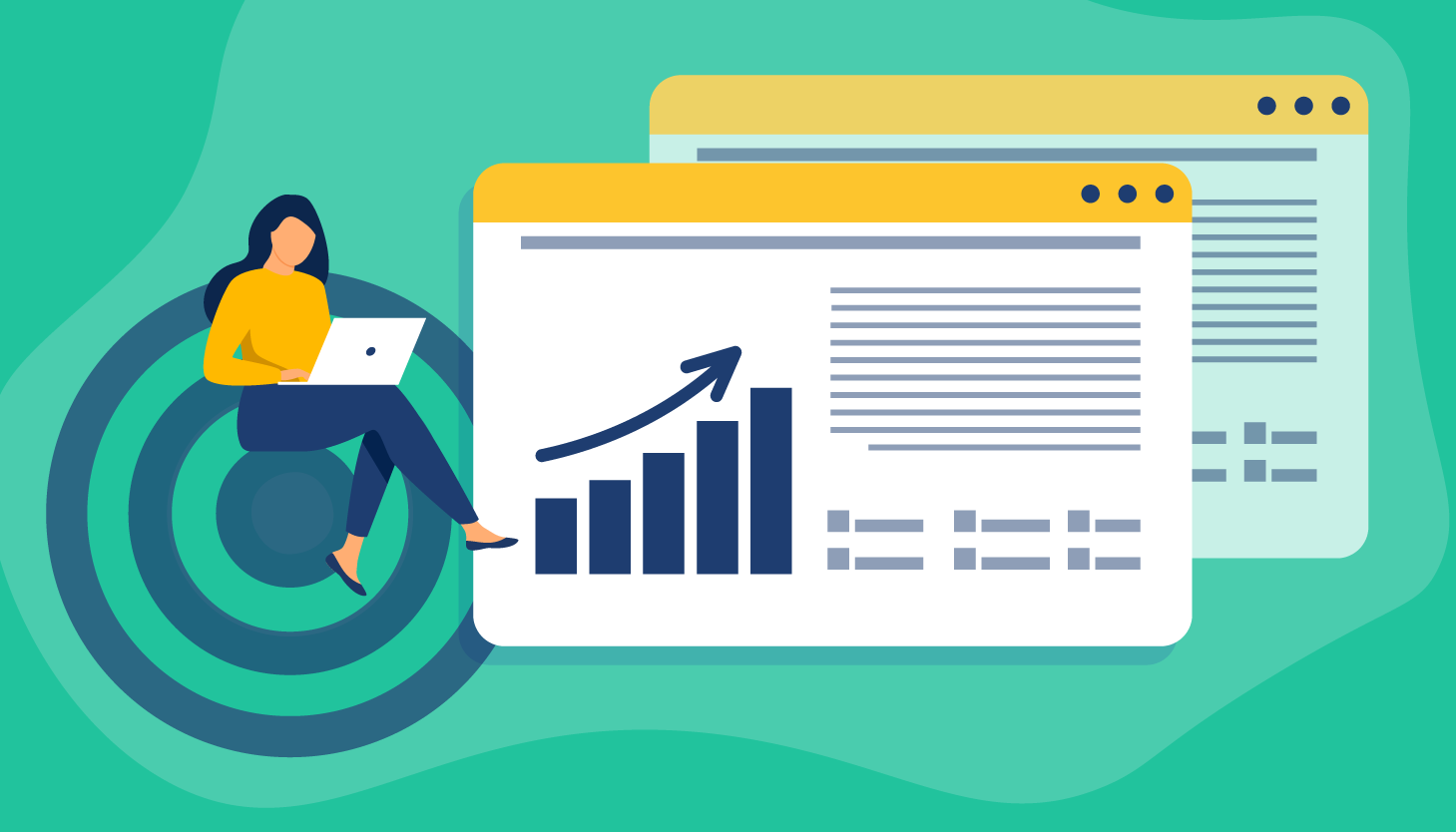 This website has a wonderful intuitive interface that allows users to navigate seamlessly between the various SEO tools and carry out the most comprehensive wesbite audit. Their competitor website analytics too are out of the top drawer.
10.Screaming Frog
This again is one of the most highly regarded sites with regard to carrying out a comprehensive SEO audit. Of particular importance is the Screaming Frog SEO Spider Tool. It really is the best thing available to the industry thousands of website owners and agencies around the world for carrying out technical SEO audits across Windows, MacOS and Ubuntu, platforms. This website crawler is known to help improve one's onsite SEO by culling data and analyzing it for SEO related concerns. One can download the tool and crawl as many as 500 URL's for free. For unlimited access and all the advanced features one needs to buy a license.
Improve Search Engine Rankings with All-in-One SEO Tool Sign Up 14 Day Trial
Among the things that it an help a website do is find broken links, audit redirects, analyze page titles & meta data, find out duplicate content, extract data with the help of X Path, reboot reviews as well as directives, generate XML site maps, help integrate with GA, GSC & PSI, crawl Java Script websites and visualize site architecture. As one can see, this is as comprehensive a set of website audit tools as is possible. It is not surprising therefore that Screaming Frog is so highly regarded for its ability to help websites augment their search engine optimization in a very substantial manner indeed.
Conclusion
An SEO audit is the definitive way to fathom how effective one's search engine marketing strategy or approach is. The above sites do swot analysis for your website. As you can see there are a number of aspects than an SEO audit looks at including technical SEO, on page seo and off page seo. Once an SEO audit has been successfully accomplished one can go on to refine one's strategy in a very efficacious and impactful manner. We are living in the midst of an unprecedented global pandemic that has taught us to respect and value what technology can do for us like never before. In fact, it can be said that technology has been a life saver in every sense of the world. The fact that the world economy hasn't suffered as badly as one might have imagined is on account of the fact that ecommerce has stepped up to the plate and saved the day.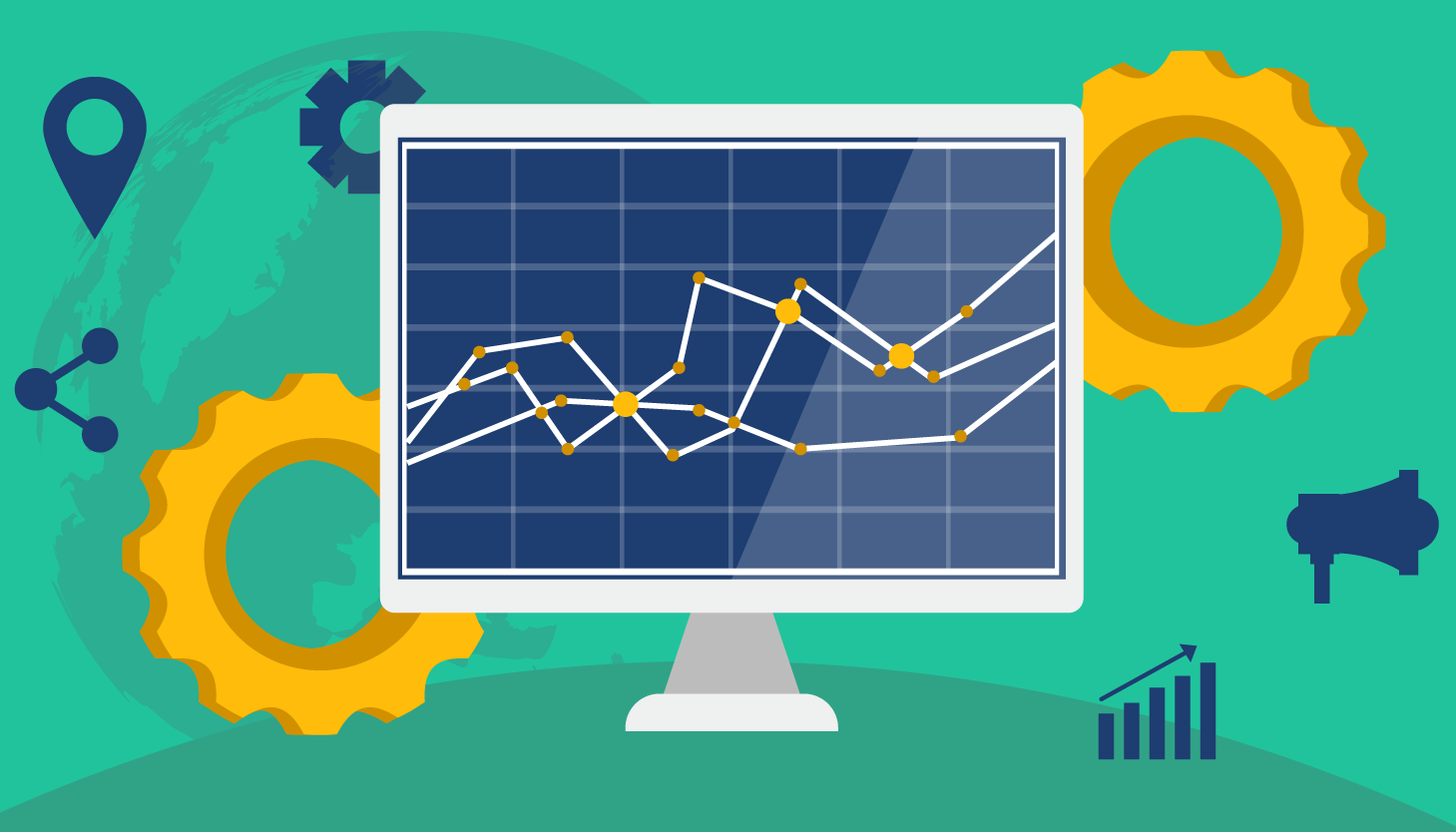 In this new scenario it is imperative that business websites be prepared to perform to the top of their potential to stay one step ahead of the competition. This is not something that can happen in a vacuum and requires a concerted SEO strategy. The importance of this can be gauged from the fact there are neraly two billion websites out there and for one to stand out certainly requires one to seek technical assistance. The SEO audit websites mentioned in the articles are the best in the business and provide you with the best cutting edge tool there are to carry out a comprehensive SEO audit. A mix of free and paid tools. one can choose what best suits one's requirements.
Gone are the days when website were a novelty for businesses. Ecommerce having become the driving force behind much of the global economy these days, now's the time to fashion a superlative SEO strategy for one's business website to help enhance and optimize one's business prospects. Truly, an SEO optimized website is the basic building block of a business's success these days.
What Makes the Best SEO Tool?
#1
Audit, optimize websites, build links and grade webpages
#2
Get a detailed report of backlinks from a frequently updated database of 3.2B inlinks
#3
Generate keywords and LSI based on Google keywords search tool
#4
Generate the site crawl map to get the hierarchical structure of all the web pages and links
#5
Crawl webpages, find score & get recommendations using powerful extension
#6
Identify authors details based on specific keywords & automate outreach activity using links bot
#7
Foster Link Building Proces
#8
Instant Sitemap Generation
#9
Unbelievable pricing - the lowest you will ever find
#10
Everything your business needs - 50 apps, 24/5 support and 99.95% uptime
Join the SaaS Revolution
All-in-One Suite of 50 apps

Unbelievable pricing - ₹999/user

24/5 Chat, Phone and Email Support