Top Free Keyword Research Tools for Your Business
The best free keyword research tool helps with opening up new markets for your business or organization. Additionally, it increases your visibility and also aids in defining material that focuses on a certain theme or audience.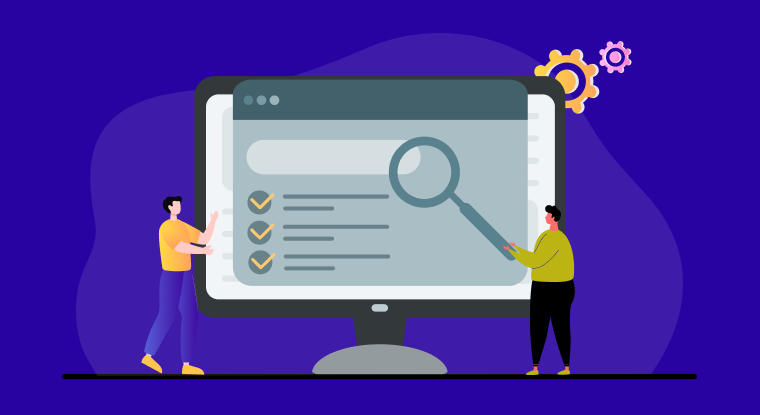 There are literally hundreds of free keyword research tools available for keyword research, ranging from those geared toward beginners to highly sophisticated players. They also range from being quite simplistic and unhelpful to being extremely beneficial.
Finding the ideal terms to include in your blog post or online shop product description to help it rank on search engine results pages (SERPs) would be like throwing darts in a dark room without keyword research tools. You might occasionally strike the target, but a lot of darts would fall to the ground.
Your SEO strategy is made easier by the right free keyword research tools in a number of ways. They can provide you suggestions for new keywords, show you how many people are actively using a search term, spot trends, and let you know how tough it is to rank for a particular phrase.
Best Free Keyword Research Tool: An Overview
The best free keyword research tools streamline and simplify your workflow by helping you uncover the best keywords to target and providing you with the information you need to rank for them.
The qualities of the best keyword research tool are really simple: you search for a specific keyword, and the tool gives information about it. But because there are so many different ways to use keyword data, it's critical to find free keyword research tools that can handle a range of use cases as well as a few that are specifically made for some of the most common applications.
Primary consideration for shortlisting the best free keyword research tools should be there. The top free keyword research tools provide you with all the information required to rank for the term of your choice. At the very least, they should include traffic, keyword difficulty, and competitive SERP research. Considering where the data in each keyword research tool comes from is a crucial criterion because you should be able to trust that the free keyword research tool you pick is devoid of biases and inaccuracies. Every tool we listed imports data at the very least from Google Analytics or Google Search Console.
To use free keyword research tools, you shouldn't need to be a ten-year SEO veteran; the finest tools provide clear, basic recommendations on how to optimize for your keywords. There are tools (such as NinjaSEO, Ahrefs, Semrush, and Moz) that perform a comprehensive SEO study on your site, looking at anything from domain authority and topic clusters to site speed and technical information. Seek resources that may help any marketer or business owner quickly identify their target keyword and improve their website to rank for it. Some tools label their "free plan" as having extremely limited outcomes. Or they restrict the free plan's duration, thereby turning it into a trial. Only the right seo keyword research tool with evergreen-free plans that are both generous enough to be truly helpful and affordable when it comes to upgrades must be considered.
Top Free Keyword Research Tools
Here are some keyword research tools that are free:
NinjaSEO
NinjaSEO is one of the best free keyword research tool that can help you improve your website's ranking in search engine results pages (SERPs). The tool provides a number of features, including a keyword rank checker, a backlink checker, and a web crawler.
One of the most useful features of NinjaSEO is the keyword rank checker. This feature of this best seo tool allows you to see how your website ranks for certain keywords. You can also see how your website ranks for different keywords in different countries.
The backlink checker is another useful feature of NinjaSEO. This tool allows you to see which websites are linking to your website. This can be useful in determining which websites are helping you improve your ranking in SERPs. The web crawler is a feature that can help you find new websites. This feature can be useful in finding websites that are relevant to your website. The page grader is a feature that can help you improve your website's ranking. This feature grades your website based on a number of factors, including the number of backlinks, the number of keywords, and the number of pages.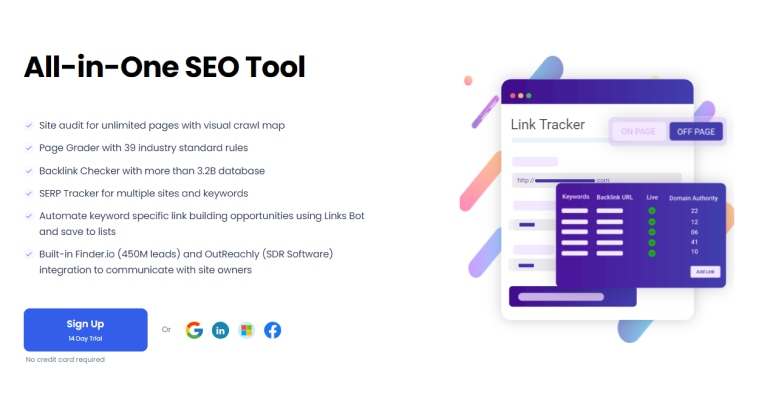 NinjaSEO is one of the valuable free keyword research tools for anyone who wants to improve their website's ranking in SERPs. The tool provides a number of features that can help you achieve this goal.
Moz
The Moz SEO platform includes a variety of tools for keyword research. Moz doesn't offer as many data points as some of the other fully-featured SEO tools (such as SERP position history or the total amount of keywords a competitive result ranks for). However, without sacrificing the metrics you truly care about, it makes for a less intimidating user experience for individuals who aren't experienced search marketers.
You may look for any term using this free keyword research tool and check its monthly volume, difficulty, and organic clickthrough rate (CTR). From there, scroll down to obtain an analysis of its current results ranking and ideas for related keywords.
With the "Priority" score provided by Moz, you can quickly determine whether a keyword is worthwhile for you to pursue. In addition to your "My Score"—a measure you select yourself, marking how significant a certain term is to your business, based on your own expertise and knowledge of your business and industry—Moz automatically calculates the score based on the phrase's volume, organic CTR, and difficulty.
Improve Search Engine Rankings with All-in-One SEO Tool Sign Up 14 Day Trial
Google Keyword Planner
Google Keyword Planner is one of the best free keyword research tools available for PPC keyword research. You won't ever have to worry about hitting restrictions or having to pay for upgrades because it's totally free (even if you choose not to purchase Google Ads).
There are two main aspects of Google Keyword Planner: one is for exploratory keyword research and discovery, while the other is for a more thorough analysis of search volume and predictions.
Like many of the free keyword research tools on this list, the "Keyword ideas" feature searches for a seed phrase and then generates further keyword suggestions along with information on monthly search traffic, change over time, competition, ad impression share, and bid ranges. Your keyword list can be filtered by brand or generic terms, source websites, and more. The "Forecast" function, if you also use Google Ads, makes it simpler to budget and plan ahead for your paid advertisements.
By highlighting areas where ranking organically could help you save money on PPC, Keyword Planner or the google keyword research tool can also aid you with your organic strategy.
Semrush
If you're looking for a sophisticated free keyword research tool, Semrush offers a tonne of keyword data, makes it simple to delve into the specifics, and offers granular analysis of recent results in addition to SERP elements like featured snippets, reviews, site connections, and picture packs. Additionally, Semrush provides a wide range of free keyword research tools, including content-driven keyword research, competitive keyword gap analysis, and the standard traffic and search volume metrics.
Semrush stands out for its wide range of tools, which include the standard Keyword Overview, the Keyword Magic Tool for experimenting with keywords, a Keyword Manager and position tracking feature, competitive Keyword Gap analysis, and Organic Traffic Insights, which, when integrated with your Google Analytics or Search Console account, can reveal those notoriously difficult "not provided" keywords.
The SEO Content Template tool is an added bonus of this free keyword research tool because it enables you to automatically create a content brief and optimize content as you write by grading your content in real time for readability, originality, tone of voice, and SEO. It does this by using a helpful bullseye graphic to help you strike the right balance. Additionally, the tool graphically verifies SEO tips as you go, such as adding pertinent links and images and using your goal and associated keywords.
Keyword Surfer
Keyword Surfer is a free keyword research tool that provides an easy approach to conducting keyword research without ever leaving the search engine results page through browser extensions. Surfer SEO's Keyword Surfer add-on for Google Chrome provides a free, restricted version of the platform separate from the whole SEO package.
Once you've downloaded and enabled the free keyword tool extension, go to Google and perform a regular search for your phrase. As you enter, you'll see predicted search volume and CPC data appear in the search box. Entering will display the same information together with the number of exact match keywords used on the page for each SERP listing.
If you choose the complete Surfer SEO software of this free keyword research tool, you'll get access to the full Content Editor with an overall "Content Score," recommendations for the number of headings, paragraphs, and photos to use, and free plugins for WordPress and Google Docs.
Wrap Up
Finding the right free keyword research tool lays the foundation for an effective and successful content marketing strategy. Among the tools mentioned above, we highly recommend NinjaSEO by 500apps for a successful content strategy. The application stands among other free keyword research tools as it also provides access to 50+ other applications of its parent suite that you can utilize to grow and run a successful business.
What Makes the Best SEO Tool?
#1
Audit, optimize websites, build links and grade webpages
#2
Get a detailed report of backlinks from a frequently updated database of 3.2B inlinks
#3
Generate keywords and LSI based on Google keywords search tool
#4
Generate the site crawl map to get the hierarchical structure of all the web pages and links
#5
Crawl webpages, find score & get recommendations using powerful extension
#6
Identify authors details based on specific keywords & automate outreach activity using links bot
#7
Foster Link Building Proces
#8
Instant Sitemap Generation
#9
Unbelievable pricing - the lowest you will ever find
#10
Everything your business needs - 50 apps, 24/5 support and 99.95% uptime
Join the SaaS Revolution
All-in-One Suite of 50 apps

Unbelievable pricing - ₹999/user

24/5 Chat, Phone and Email Support