Best Site Analyzers to Use for Improving Your Site SEO
A website is currently a must-have for any business and with the COVID-19 disruption, websites have come to play a very crucial role in the business environment. However, it is one thing to have a website and a different kettle altogether to have people visit your website.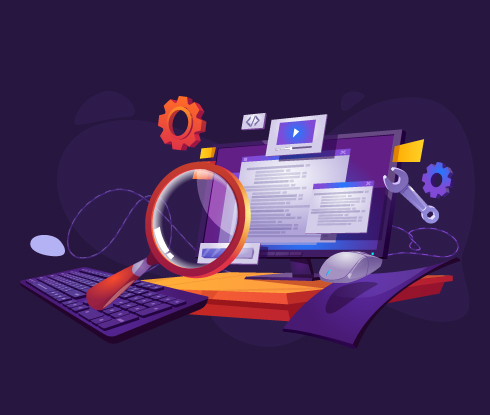 Nowadays, we see more and more businesses using their websites as online shops and people thus buy the goods and services on offer. Be that as it may be, businesses have to keep in mind that they are not the only ones offering the goods or services they are selling and so there are hundreds of thousands of similar websites on search engine sites. This is the reason why - search engine optimization (SEO) – is a revered practice in digital marketing.
What is SEO?
SEO is the concept of optimizing your website to convey better information to search engines to make certain your content is ranked and displayed among the top search results. SEO increases a company's visibility online, making it easier for it to be found by its target audience. Businesses invest heavily in marketing and without a good website ranking, their marketing efforts will not bear much fruit.
According to Forbes, "A website that can't be found is not beneficial to any business and certainly does not deliver results."
SEO can help your organization get good rankings and be on the front page of a Google search - that is if it is done right and combined with other marketing and technical strategies such as employing the services of a good seo analyzer.
Google front page receives 75% of all web traffic with an average of 63,000 search queries every second, that is why your organization needs to rate as high as possible so as not to get lost in the noise.
Recent studies show that the majority of customers barely go past the first page of Google results and shopping sites gain more traffic from search engines compared to social media. Analyzing vital SEO components using site analyzers could help you to develop a means to improve your organic search results. Add value and improve decision-making through a website audit. SEO practices and Google algorithms are constantly advancing, that is why it is crucial to keep an eye on your site functioning.
Certified social selling trainer and coach David Duncan says that, "In today's rapidly shifting world, SEO techniques can change on a dime - and the worst part is, that you might not even know it. That's why you need to stay on top of the ball in #SEO."
In today's rapidly shifting world, SEO techniques can change on a dime - and the worst part is, that you might not even know it.

That's why you need to stay on top of the ball in #SEO. https://t.co/0vmbp7Ey5V

— David Duncan (@djduncan) December 22, 2020
In a recent HubSpot Research survey, 64% of marketers said they actively invest in SEO.
So, what do marketers do with their SEO?
Attract clients that are actively looking for information about your products. SEO can drive an average of 14.6% conversion rate, compared to print ads and direct mail strategies that have a 1.7% conversion.

Drive more traffic to their sites.

Improve their organization's online visibility through creating and promoting relationships with journalists and online content developers.

Take as a smart investment in uncertain times. SEO drives in a majority of organic site visitors who are capable of earning your brand large revenues. SEO is a long-term investment since it continuously pays for years and years.
Best Site Analyzers to Use for Improving Your Site SEO
Website analysis is meant to point out the drawbacks or strong points and it is also a comprehensive audit of your site. There are numerous site analyzers that your brand can use and we have listed some of the best herein.
NinjaSEO
NinjaSEO is everything you require to supercharge your website execution and improve your digital presence. It has over thirty-thousand active users who enjoy comprehensive SEO audit, page grading, and performance comparisons. It comes with a 30-day free trial and an infinity suite subscription worth 50 dollars perusers with no credit card required.
It helps you improve your website by identifying errors on your site and fixing them thus boosting your website's overall health. It also boosts your web score by making it easy to use. NinjaSEO also allows users to compare performances to analyze the effectiveness of your SEO strategy.
Website Grader
It has various usability and functionality. It displays a comprehensive report split into sections that contain the analysis of the page and recommended alterations. Get suggestions to help you know the areas to improve the page with page grader.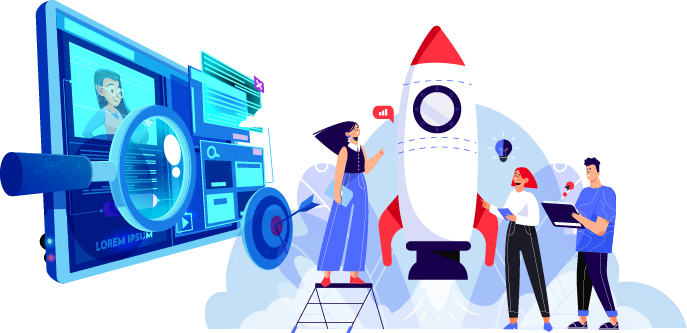 Google Analytics
Google Analytics is not only free but also one of the most effective site analyzer available. The graphs and precise reports are captivating although some reports seem to be missing. It gives its clients an option to include a bug placed in the websites to track their metrics or not.
SEO Tools (Trifecta)
It is a unique website analyzer made by SEOmoz. It performs a wide range of actions besides analyzing pages, blogs, or the whole domain. It can provide you with grades by analyzing numbers based on a range of elements and also enables you to handle search engine optimization easily. It allows users to evaluate keywords, conduct on-page scrutiny, analyze backlinks, and monitor user-friendliness issues all through an easy to use management platform. Non-members get one report a day.
Deep Log Analyzer
It is a free web analyzer. This software works on your website without requiring any bugs on the site. If compared to Google Analytics, it is not intricate but has extra features. These extra features can be accessible in the paid version. The paid version allows you to inspect visitors' movement, on-site reports on the site's possession, server errors, and search demands among others.
AWStats
It acts as a CGI script on your server or from the command line. It aids clients to evaluate FTP, mail logs, and weblogs. It can transform its reports from XML to text, to PDF. It also has page view stats and visitors' analysis.
Web Page Analyzer
It's a free site analyzer that enables you to complete numerous analyses. It enables clients to check their site loading time, the extent of objects, and several objects on a page. Its reports contain analysis and recommendations which include 11 qualities of the page and a grade. Where yellow means caution, red is a warning, and green means all is good.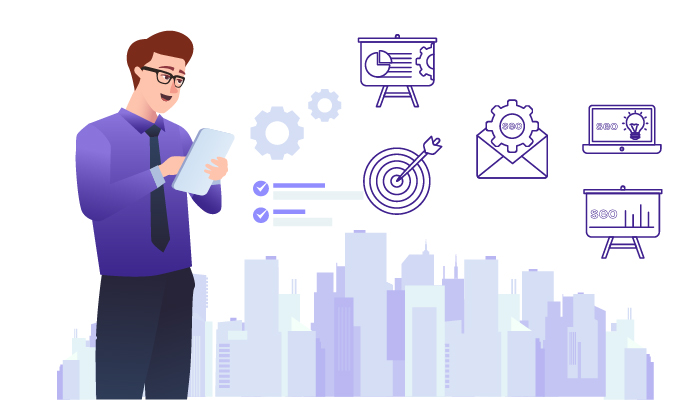 RealTracker
It is almost similar to Google analytics. It requires a code to be placed on your website to monitor your pages. It is easy to browse the results and insert the tool in your browser. For more features, clients can subscribe to enterprise or licensed version.
Visitors
It is a command-line log analysis software that is free. It allows new clients to create HTML and text reports with a real-time fascinating data transfer. Works exemplary with Windows, Linux, and Unix-like operating systems. Its design standards are different compared to the other software.
Ways to Enhance Your Site SEO
Having the best site analyzer will help you to regularly develop and improve your site performance. On the other hand, there are ways that if combined with the use of a site analyzer will improve your SEO. These include: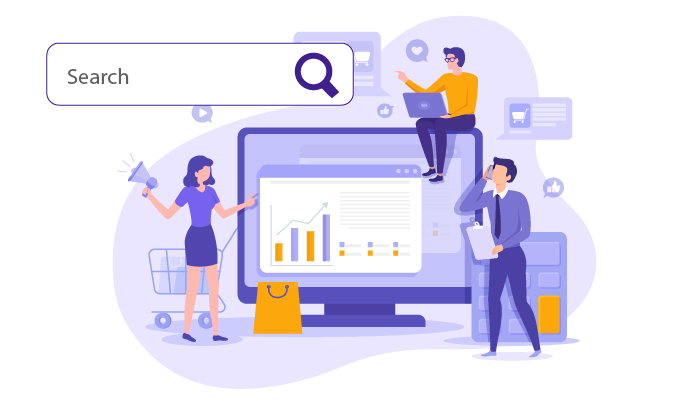 Identify Your Most Viewed Content
Installing a tool such as NinjaSEO will help you track the site's performance. This software helps you access site performance and suggest solutions and ways to improve it. Analysis of your content helps you design more relevant data to give your clients.
Check Your Website Search Engine Visibility
Various tools could be used to assess your search engine presence. These tools can help you detect any error in your content. It analyses the number of clicks, average, click-through rate, average position, the total number of impressions, and mobile usability among others.
Create a Diverse Content Marketing Strategy
There are no guarantees that your site will always be on the front page of Google search results because Google uses many factors to determine the ranks of different sites. Your focus should be developing content that is not only original but relevant to readers. If you have social media content, link it to your website. It could be blogs, videos, or social media posts. Make use of trending topics or keywords.
Develop Authoritative Content
If you want to compete with professional publications in terms of depth and accuracy then your content should be relevant to your market and in long-form authority. Performance, social media promotions, and technical and on-page optimization should all build around this concept.
Take a Mobile-First Approach
Research indicates that most web searches are done through mobile phones. This explains why Google has adopted the mobile-first indexing system. It is then crucial that SEO should take the mobile-first approach. You stand a great chance of being on the front page of SERP if your content is easily accessible on smartphones and tablets.
Choose Smart keywords
Do not build an SEO strategy that revolves around high keyword difficulty and high search volume due to their intense competition. Usually, it is recommended to use average keyword difficulty which scores between 50-70 on a scale of 100. Use a keyword research tool that can generate a keyword list. From the list, select a set of 20-40 smart keywords to create your content. Some top keyword research software could help you with all these.
Be Consistent
Consistently add quality to your content. Besides some basic keyword research, think about what is it people are mostly looking out for, then create a valuable topic to present to your readers. This will give the readers value while enhancing free traffic to your brand.
Invest in an SEO Tool
In the modern business world, it is impossible to compete with shrewd businesses SEO ranking without the help of SEO software. An seo tool helps you cut down keyword research and optimization time, and thus making your job easier.
Audit Your Competition
Understanding the competitors in your business environment is the key success driver. You will comprehend what niches are there in the market and how best to beat your opponent. Rankings in the website's search engine are geared on three grounds. Firstly, is the site's optimization, second is the searcher's intent, and finally, one overlooked component is the site's position compared to your competitors.
Move up the ranks through optimizing your website against your competitors. Most entrepreneurs are joining the SEO bandwagon, but most of them focus on themselves and forget their competition and how they can use their content to better them.
Improve Search Engine Rankings with All-in-One SEO Tool Sign Up 14 Day Trial
Track Your Page Speed
Use a responsive design that will aid your overall page speed. It helps you know mobile responsiveness and the time your page takes to load. Besides server speed, factors such as browser caching, JavaScript and CSS minification, and HTML minification should also be looked into.
Address Penalty Issues
It might be caused by spam sites that have linked back to your webpage, or oversight in your brands such as duplicate content, load time issues, and pagination issues. It is suicidal to ignore these penalties. Fix them rather and you will notice improvement on the next response. Google sends this penalty to your webpage master tools which will notify you and give reasons why you are penalized.
Check the Health of Your Backlinks
When you run your SEO audit, the backlink checker allows you to check status of links. Sometimes you might realize spam links are sourcing back to your page. Make sure you deal away with those sites since Google will assume you are associated with them. Try talking to the editors to remove those links but if you are unlucky then disallow the links. It will greatly improve your site SEO.
Bottom Line
SEO analysis involves digital techniques, practices, and strategies aimed at increasing both the quantity and quality of website traffic through organic search engine results. To get the best out of your SEO, it is advisable to source help from top website analyzer tools such as NinjaSEO among others. As discussed, a good site analyzer should enable you to identify errors on your website and fix them as well as increase your site's visibility.
What Makes the Best SEO Tool?
#1
Audit, optimize websites, build links and grade webpages
#2
Get a detailed report of backlinks from a frequently updated database of 3.2B inlinks
#3
Generate keywords and LSI based on Google keywords search tool
#4
Generate the site crawl map to get the hierarchical structure of all the web pages and links
#5
Crawl webpages, find score & get recommendations using powerful extension
#6
Identify authors details based on specific keywords & automate outreach activity using links bot
#7
Foster Link Building Proces
#8
Instant Sitemap Generation
#9
Unbelievable pricing - the lowest you will ever find
#10
Everything your business needs - 50 apps, 24/5 support and 99.95% uptime
Join the SaaS Revolution
All-in-One Suite of 50 apps

Unbelievable pricing - ₹999/user

24/5 Chat, Phone and Email Support