Everything You Need to Know About Various Keyword Types
Here's everything you need to know about keyword types. This guide will help you optimize your content for better SEO results.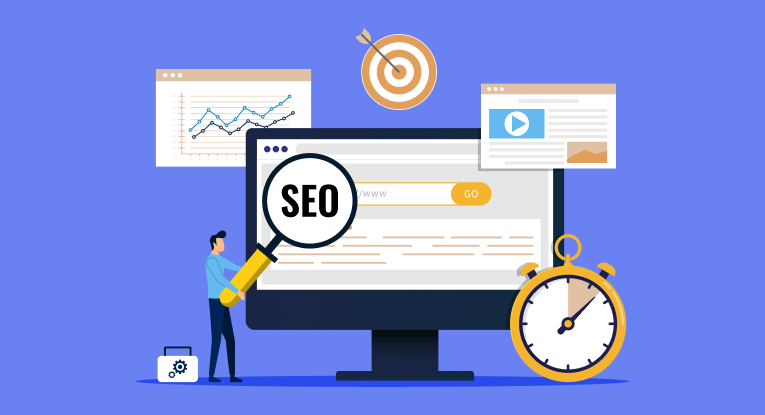 For a website to rank higher in search engine results pages (SERPs) and keyword rank trackers, the site must use relevant keywords strategically placed throughout the site's content. However, there are various keywords, and you must understand their differences to create an effective SEO strategy.
Learn more about 5 seo strategy benefits from website crawlers to know how it boosts your seo strategy.
Keyword Types (Based on Length)
Length is a crucial factor when selecting keywords for your content. You want to ensure that your keywords are relevant to your topic, popular (i.e., have tremendous search volume), and are not too competitive. The following are the different keywords based on length:
Short-tail Keywords (1-2 words): These are the most general keywords with the highest search volume. However, they are also the most competitive keywords. Examples of short-tail keywords include: "SEO," "social media," and "marketing."
Long-tail Keywords (3+ words): These are more specific keywords with lower search volume but are less competitive. Examples of long-tail keywords include: "SEO tips for small businesses," "how to use social media for marketing," and "email marketing best practices."
Check out keyword research tips to help you find relevant keywords easily.
Keyword Types (Based on Search Intent)
Aside from creating quality content, you need to incorporate SEO-friendly keywords to help your site garner more traffic. But knowing which keywords to target can be tricky. Here are a few types of keywords you should consider targeting:
Informational Keywords: They are typically used when people are looking for answers to their questions. For example, if you're a web development company, someone might search for "what is web development?" or "what are the benefits of web development?"
Navigational Keywords: You can use these search terms to locate a website or page. For instance, a person may type in "Twitter login" or "HubSpot blog."
Transactional Keywords: These are the keyword phrases people use to discover goods and services to buy. Search terms like "purchase SEO services" or "social media marketing agency," for instance.
Use AI Content Writer to generate unique content and then add seo-friendly keywords to that.
Keyword Types for On-Page SEO
Your SEO rank checker provides valuable information about the issues with your keyword optimization and what you can do about them. For example, if you run a local business, you will want to focus on local SEO keywords.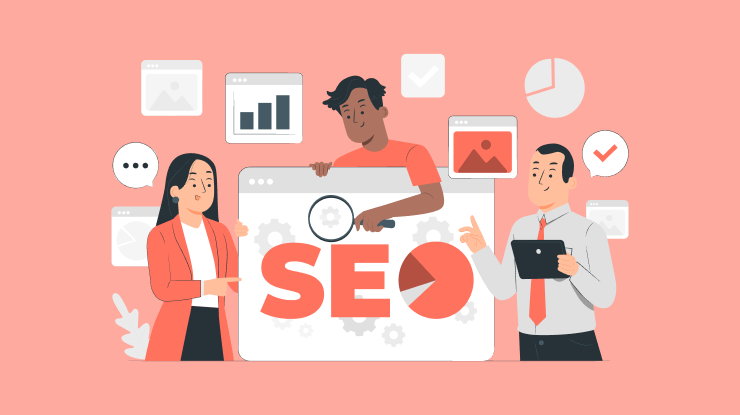 This is where on-page SEO keywords come into the picture. These search phrases are valuable in identifying what your target audience is looking for and determining where to place your keywords. Furthermore, this helps you create quality content that is keyword rich and optimize your website for mobile devices. There are two types of on-page SEO keywords, which are:
Primary Keyword: These search terms are used to describe your business, products, or services. They are usually one or two-word phrases and are the foundation of your SEO strategy. For example, if you are a web development company, your primary keyword may be "web development."
Check out key ON Page SEO factors and use them to be successful.
LSI Keywords: Also identified as latent semantic indexing keywords, these are keywords that are related to your primary keyword and are used to help search engines determine the context of your content. For example, if your primary keyword is "web development," your LSI keywords may include "web design," "web development tools," and "web development services."
Improve Search Engine Rankings with All-in-One SEO Tool Sign Up 14 Day Trial
Keyword Types for Paid Search
Aside from generating site traffic, link building incorporates paid search in its strategy to attract potential customers and boost brand awareness. Paid search is placing ads in text, image, or video on search engines. The advertiser pays the search engine whenever their ad is clicked.
If you want to use keywords for paid search purposes, here are the following search phrases you should add.
Broad Match Keywords: This type of keyword is typically a single word or phrase used to generally describe your website or business. For example, your broad match keyword is "shoes" if you sell shoes. This type of keyword is beneficial because it can help you attract a wide range of customers who may be interested in what you offer.
Exact Match Keywords: This type of keyword is more specific than a broad match keyword and is typically used to describe a particular product or service you offer. For example, if you sell running shoes, an exact match keyword could be "running shoes."
Negative Keywords: These are keywords you don't want your website to be associated with. They can exclude unwanted traffic or prevent your website from appearing in SERPs for specific searches.
Check out PPC Keyword Research Guide to find relevant keywords for your PPC advertising.
Final Thoughts
Keywords in SEO are crucial to improving your website's performance. Now is the time to start the importance of keywords in your SEO strategy!
And, if you are already using keywords but are not seeing the desired results, consider changing your approach. There are various ways to use keywords; you may need to experiment a little to find the right mix for your website.
NinjaSEO provides an all-in-one SEO tool for companies to help them with their keyword recommendations and SEO ranking. Get in touch with us today for more information!
What Makes the Best SEO Tool?
#1
Audit, optimize websites, build links and grade webpages
#2
Get a detailed report of backlinks from a frequently updated database of 3.2B inlinks
#3
Generate keywords and LSI based on Google keywords search tool
#4
Generate the site crawl map to get the hierarchical structure of all the web pages and links
#5
Crawl webpages, find score & get recommendations using powerful extension
#6
Identify authors details based on specific keywords & automate outreach activity using links bot
#7
Foster Link Building Proces
#8
Instant Sitemap Generation
#9
Unbelievable pricing - the lowest you will ever find
#10
Everything your business needs - 50 apps, 24/5 support and 99.95% uptime
Join the SaaS Revolution
All-in-One Suite of 50 apps

Unbelievable pricing - ₹999/user

24/5 Chat, Phone and Email Support