Understand the Link Tracking Importance
Link building is a crucial part of SEO campaign. If you are in the SEO industry, you must have heard about link tracking importance to get good SERP ranking.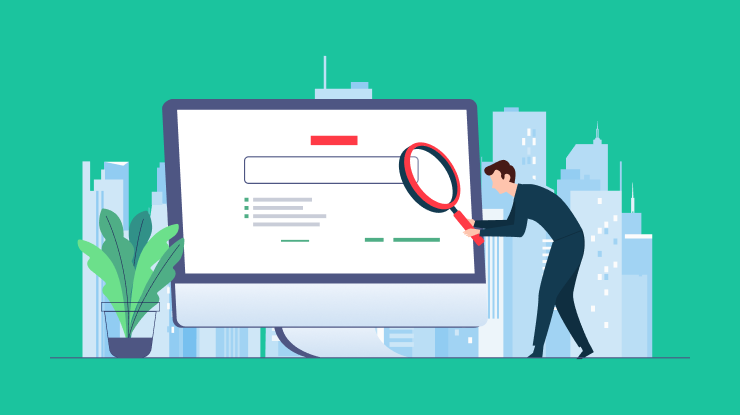 Link building is a crucial part of any effective SEO campaign; however, link building only works when you know which links are coming into your site and where they are coming from. Link tracking is how you find this information. The quality and types of links to your site, as well as the anchor text & keyword research strategies used by other sites to link to yours, are a good indication of how well you're doing in terms of search engine rankings.
Importance of Link Tracking
Link tracking is a fundamental part of any SEO software campaign because it allows you to monitor, track, and (if necessary) modify your link-building efforts. Any time you submit a link request, you need to know whether or not the link is accepted, where it leads, and how it affects your site's popularity.
With the help of effective seo audit tools , by tracking your links, you can also determine whether or not the links you have been building are helping or harming your site's search engine rankings. If a link is a valuable addition to your site, you should see your rankings rise after the link is added. If the link doesn't add any value (or if it subtracts value), you will likely see your rankings fall.
The best way to determine whether your link-building efforts are working is to monitor the number and quality of links to your site. The more links you have, and the higher quality they are, the better your rankings will be.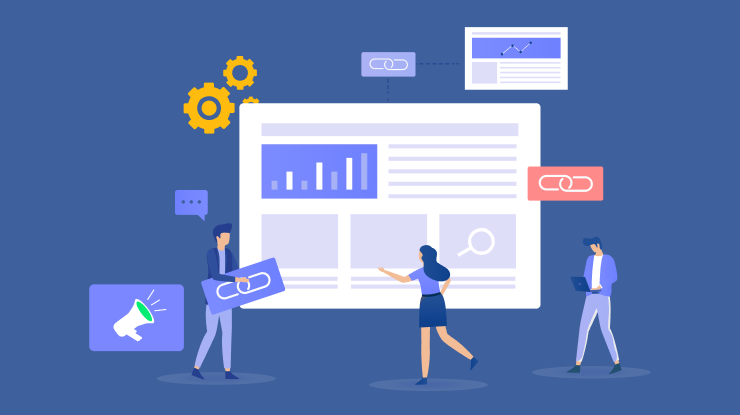 Reasons to Track Your Links
Here is why you should track your links:
1. Boost SEO
Link tracking is an essential part of any SEO campaign because it is one of the key features of an on page seo importance, that helps you to find out which links are valuable and which are not. You can then alter your efforts as needed to build more links that add value.
2. Follow the Flow of Visitors to Your Site
One of the best ways to get a better understanding of how visitors are finding your site is to track the links that other sites are using to link to your site. By following the flow of visitors from one site to another, you can figure out which sites are getting the most visitors from your site.
3. See Who is Linking to You
One of the best ways to figure out what your keywords are is to see which sites link to you. You can get a good idea of the keywords you are ranking for by reviewing the sites that link to you.
4. Build Reputation
When you have a good reputation online, people are more likely to link to your site. By tracking your links and monitoring the anchor text that other sites use to link to you, you can improve your reputation and, in turn, attract more quality links.
5. Keep Track of Your Competitors
It's important to keep track of your competitors in order to stay on top of the market. You can find out which sites are linking to them and the kinds of links they are attracting.
6. Keep Track of Changes on Your Site
By tracking your links, you can see if there are any changes to your site that need to be addressed while performing an on page seo factors analysis.If you add a new page and suddenly start to see a lot of inbound links to that page, you might want to add more content to it.
7. Avoid Website Penalties
The best way to avoid a Google penalty is to avoid the things that will cause you to be penalized. By tracking your links, you can keep an eye on your link-building activity to make sure you aren't doing anything that will get you into trouble.
8. Determine Which Keywords You're Ranking For
If you want to improve your rankings and get more visitors, you will want to figure out which keywords you are ranking for. By monitoring the anchor text of your inbound links, you can get an idea of the keywords you are ranking for in the SERPs and then use these tools to track your rankings.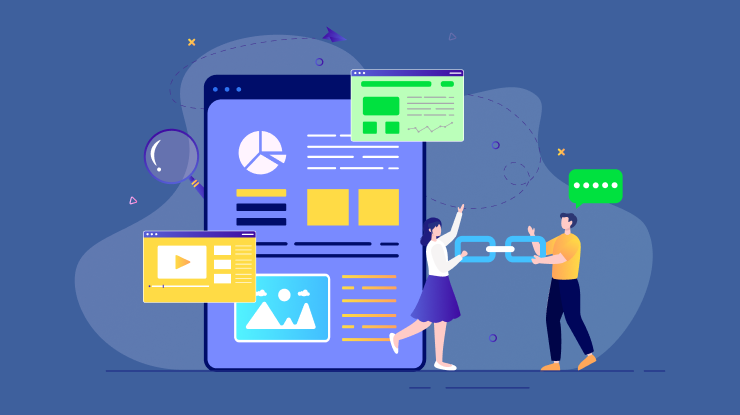 9. Protect from Negative SEO
By tracking the links to your site, you can stay proactive and see if anyone is linking to your site using negative keywords. If you notice someone trying to do this to you, you can take action to prevent it.
10. Identify Reviews or Complaints
It is important to analyze the link building importance well . If you notice a sudden increase in the number of links coming into your site from sites that have negative reviews, you should investigate it. You may have received a bad review, or you may have been mentioned in a negative review. By tracking your links and monitoring the anchor text of your inbound links, you can figure out what is going on.
Improve Search Engine Rankings with All-in-One SEO Tool Sign Up 14 Day Trial
This is by no means the complete list of reasons to track your links. There are many other reasons to track your links, but these 10 give you a good idea of why it's so important to monitor your links on a regular basis.
NinjaSEOs' Effective Link Tracking Method
Here are the best examples of how our tracking method can help you:
1. Check Link Status
The first thing our system does for you when you input a URL is to check the status of every link on your site. Is every link active? Is it still a do-follow link, or has it been turned into a no-follow? Are any of your links broken? With our method, you'll be able to see exactly which links are active and broken.
2. Discover Follow Links
Next, we discover all of the following links in each section and display them so that you can easily identify which sites are sending the most traffic to your site. This can help you to understand which sections of your site are attracting the most visitors and which sections may need more work in order to improve your rankings.
3. Update Notes
Need to update your notes? You can easily add notes at any time by clicking the Add a Note button to the right of the section you want to add a note to. If you want to edit your existing notes, you can do that by clicking the Edit icon for each note.
Conclusion
The key to your success as a marketer is to understand the importance of link tracking. You can monitor which of your marketing campaigns is attracting the most visitors to your website with link monitoring. It helps to find the hyperlinks that are most well-liked by your audience. You may decide more wisely on your marketing plan and budget if you are aware of the significance of link tracking. Should you be in search of an effective link tracker, start using NinjaSEO today! This is an all-in-one SEO tool designed to help businesses get the most of their links!
What Makes the Best SEO Tool?
#1
Audit, optimize websites, build links and grade webpages
#2
Get a detailed report of backlinks from a frequently updated database of 3.2B inlinks
#3
Generate keywords and LSI based on Google keywords search tool
#4
Generate the site crawl map to get the hierarchical structure of all the web pages and links
#5
Crawl webpages, find score & get recommendations using powerful extension
#6
Identify authors details based on specific keywords & automate outreach activity using links bot
#7
Foster Link Building Proces
#8
Instant Sitemap Generation
#9
Unbelievable pricing - the lowest you will ever find
#10
Everything your business needs - 50 apps, 24/5 support and 99.95% uptime
Join the SaaS Revolution
All-in-One Suite of 50 apps

Unbelievable pricing - ₹999/user

24/5 Chat, Phone and Email Support