The Ultimate SEO Optimizer Guide
Want to improve your search engine ranking, traffic, and conversions? Learn all about SEO from the experts in this comprehensive SEO optimizer guide.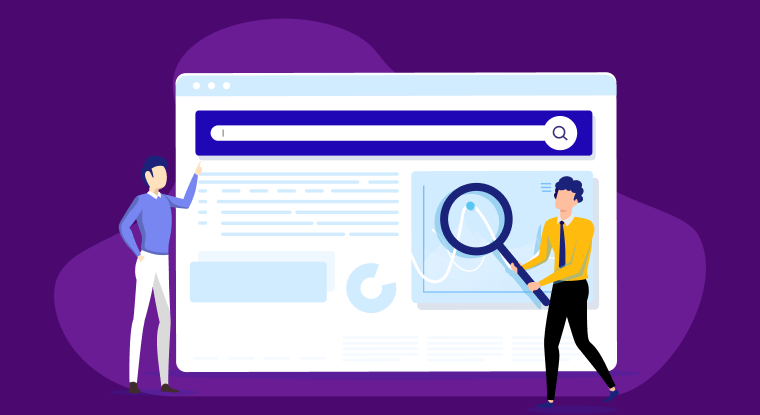 Learn everything you need to know about at SEO optimizers today. This comprehensive guide will help you get right on track with that and more.
Search Engine Optimization (SEO) doesn't drive instant results. But if you keep at it, it pays for itself multiple times over. Search engine optimization focuses only on organic search results. Search engines are used by internet users when they are searching for something. And as a content creator, you want to provide the answer to that something. It doesn't matter whether you sell a product or service, write a blog, or anything else, search engine optimization is a must for every website owner.
What is Search Engine Optimization (SEO)?
Search engine optimization (SEO) is a process of optimizing your website with the goal of improving your rankings in the search results and getting more organic (non-paid) traffic.
To put it simply:
SEO is all the actions you do to make Google consider your website a quality source and rank it higher for your desired search queries.
A Guide to the Best SEO Optimizers for 2022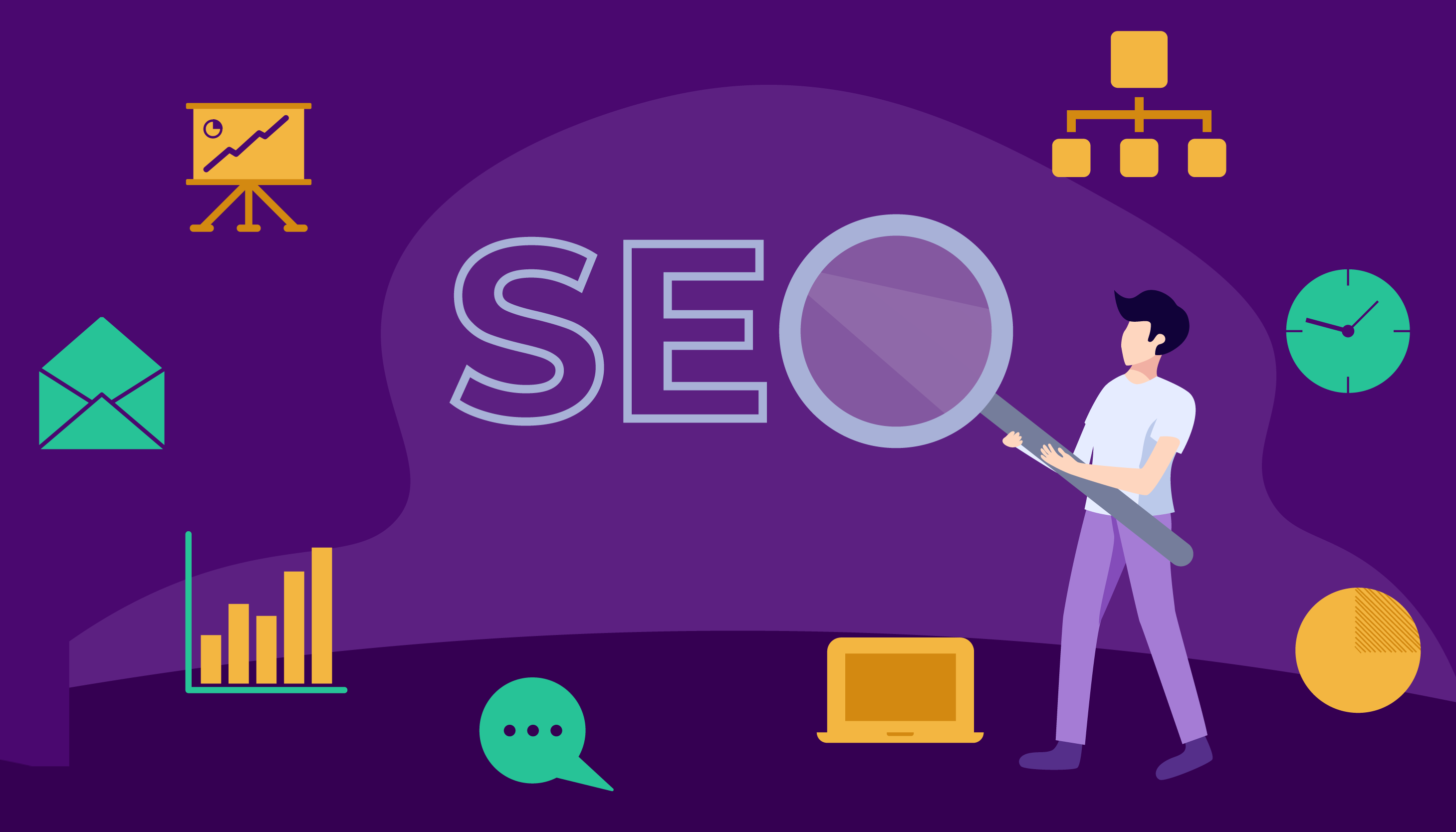 SEO optimizers have changed the perception with which users view SEO.
Such tools have helped users by allowing them to gain more benefits from SEO. They enable users to extract the right answers and analyze data without getting lost in unreasonable ways.
These optimizers create a variety of linkages for users to access information from different interfaces.
In a brief definition, SEO optimizers can be said to be web-based software that enable you to optimize your website for search engines.
There are different tools suitable for different tasks like technical optimization, keywords research, traffic analysis and so on. Added to that, SEO optimizers are like a magic solution to improve a site's search engine rankings.
Below are the Best SEO optimizers for 2022:
NinjaSEO
This seo optimizer allows you to enter the primary keyword and check the page optimization for that keyword in seconds. It is among the very best when it comes to measuring page score and identifying the seriousness of your page's SEO health. This SEO checker tool allows you to not only fix the issue but learn and understand it well to get the permanent fix.
Features:
Page Audit with Keywords
Severity Check
Learning and fixing errors
Find broken links
Analyse metadata
View site architecture
Generate XML Sitemaps
Find Duplicates
Identify Redirects
Audit Robots Tags
Crawl JavaScripts
Analyse Page Speed
Pricing:
Low = $10/month per user
High = $50/month per user and you can get unlimited access to the all-in-one, integrated suite of apps and all their features.
There is a 30-day free trial.
Ahrefs
Ahrefs is an advanced SEO optimizer that examines your website property and produces keyword, link, and ranking profiles to help you make better decisions on your content.
Four of its main tools are:
Site Explorer, which shows you the performance of specific web pages on your website.
Content Explorer, which allows you to search high-performing web pages under specific keywords and topics.
Keywords Explorer, which generates the monthly search volume and click-through rates of specific keywords.
Website Audit, which crawls specified verticals within your domain and reveals a number of technical issues at the page level.
When using the keyword tool, Ahrefs will also produce the parent topic of the keyword you looked up, as you can see in the screenshot above, underneath the Keyword Difficulty meter. A keyword's parent topic is a broader keyword with higher search volume than your intended keyword, but likely has the same audience and ranking potential -- giving you more a valuable SEO opportunity when optimizing a particular blog post or webpage.
Features:
10 search engines' worth of keyword data
Search volumes, difficulty scores and click data
Parent topic for target keyword
Advanced SEO metrics
SERP overview and position history
Pricing:
Low = $99 per month for Lite plan
High = $999 per month for Agency plan
Semrush
SEMrush is a super elaborate SEO optimizer that reports on the performance of domains as a whole and their specific pages. The website offers numerous toolkits, one of which is an SEO toolkit.
Below is one of the toolkit's flagship features, allowing you to plug in a website page to see for what keywords it's ranking, what the page's rank is for that keyword, the keyword's monthly search volume, and more.
The rest of the SEO toolkit allows you to compare your page performance to competition, analyze backlinks from other websites to your site (also known as link building), research appropriate keywords, and take advantage of similar on-page SEO opportunities.
Features:
SERP features ideas
Content recommendations
User experience optimization
Keyword suggestions
Pricing:
Low = $99.95 per month for the Pro plan
High = $399.95 per month for the Business plan
Moz
The Moz Pro subscription serves as an all-in-one seo tool for increasing your business' search ranking. Moz's collection of research tools provides subscribers with the resources they need to identify on-page SEO opportunities, track growth, build reports, and optimize their overall efforts.
For example, the Crawl Test tool employs Moz's own web crawler, RogerBot, to analyze up to 3,000 links on a given URL. Once completed, users then receive an email report that details the data for each page the site links to.
Features:
On-page audit
SEO grading
Pricing:
Low = $99 per month for the Standard plan
High = $599 per month for the Premium plan
Screaming Frog Spider Tool
The Screaming Frog SEO Spider is a search marketer's best friend.
Designed specifically for the SEO-minded, this SEO optimizer crawls the websites you specify, examining the URLs for common SEO issues. This program simplifies and expedites an otherwise time-consuming process -- especially for larger websites. It could take hours or days to manually evaluate the same URLs.
The Java program is fairly intuitive, with easy-to-navigate tabs. Additionally, you can export any or all of the data into Excel for further analysis. So say you're using Optify, Moz, or RavenSEO to monitor your links or rankings for specific keywords -- you could simply create a .csv file from your spreadsheet, make a few adjustments for the proper formatting, and upload it to those tools.
Features:
Page title and meta data analysis
Link checker for broken links and redirects
Website crawler
Duplicate content checker
Pricing:
Low = Free
High = £149.00 per year for the Paid Version plan
KW Finder
It's become a go-to keyword research tool for many SEO professionals.
KWFinder.com is a purpose-built SEO optimizer that doesn't have the big tool box associated with several other software. But the functions it focuses on, it handles very well. As you might have guessed from its name, KWFinder, is laser-focused on ad hoc keyword research and recommendations. Identifying the right keywords and search results to target is one of the most important facets of an effective SEO strategy; so while KWFinder may not have all the bells and whistles of other SEO optimizers, when it comes to standalone keyword-driven SEO, it's one of the best tools out there.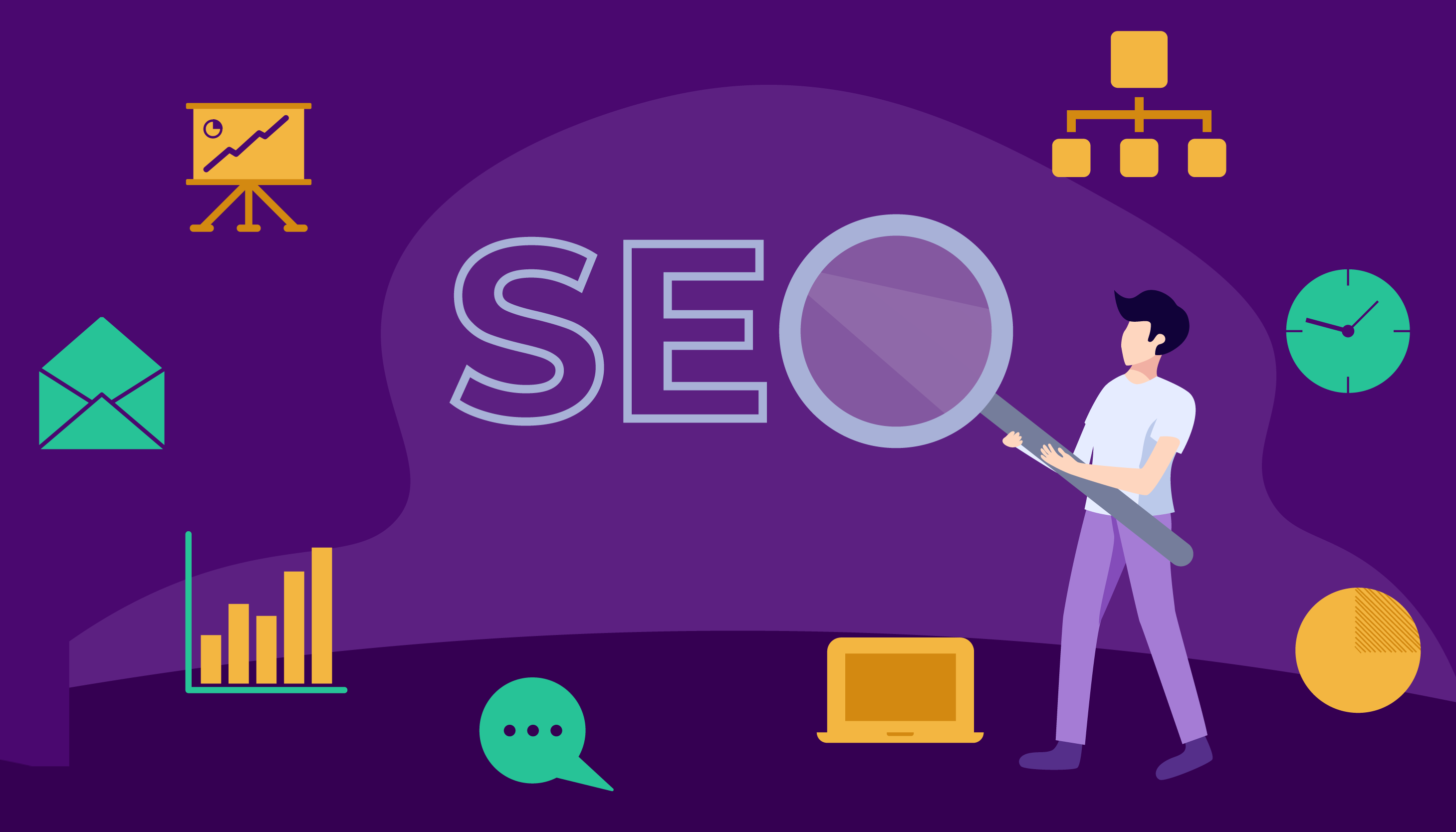 Features:
Great ad hoc keyword search.
Low price.
Keyword lists and management functionality.
Detailed related keyword suggestions.
Google SERP-specific keyword tool.
Rank tracking with new SERPWatcher tool.
Pricing:
Low = Basic plan starts at $29.90 per month billed annually ($49 month-to-month)
High = Premium tier, priced at $39.90 per month billed annually ($69 month-to-month). The company has also added an Agency plan ($79.90 per month, billed annually, or $129 month-to-month)
Serpstat
Serpstat is an all-in-one digital growth hacking tool to help you optimize your on page seo, PPC and content marketing campaigns.
Features:
This SEO optimizer has the following key features:
Collect keywords for SEO and PPC campaigns
Determine the value of keywords
Find keyword variations and search suggestions to expand your semantic core
Get long-tail keywords
Discover international data
Check your webpages' relevance
Analyze keyword trends
Find out what pages are showing up in search results for a keyword
Pricing:
Low = $19/mo
High = $299/mo.
Seobility
Seobility is all about showing you how good or bad your website's overall search engine optimization is.
Features:
SEO Check – which will test your website and give you tips for better search engine optimization.
Keyword Check – which will show how well your page is optimized for your target keyword(s).
SEO Compare – which compares 2 pages for a keyword term.
Ranking Check – which checks your page's rankings for any keyword.
Pricing:
Free plan
Premium plans start at $40 per month
30-day free trial
Extended functionality allows a comprehensive seo competitor analysis, including backlinks, more projects and a lot more keywords.
Sign up for the free SEO Basic plan and have a look into the great features of the tool.
Advanced Web Ranking
This SEO optimizer is known especially for its accuracy and the large volume of keywords it can accomodate.
Advanced Web Ranking makes it ideal for agencies and inhouse SEOs, but it can also be used by small businesses and freelancers, likewise.
Features:
Track local results at country and city level on both desktop and mobile devices
Retrieve rankings on particular search engines such as Baidu, Yandex, Amazon, YouTube, etc.
Send white label reports with your own logo and that can even be hosted on your website
Analyze competitors (market share, estimated visits, discover new competing websites and more)
Integrate your data into 3rd party apps using the developer API
Pricing:
Low = $49 per month
10% discount applies for yearly subscriptions.
SpyFu
SpyFu is one of the best known names in the SEO game due to a deep feature set, excellent reporting, and solid support for digital marketing and advertising.
While parts of this SEO optimizer are a bit complex for pure novices, SpyFu is an excellent overall digital marketer's tool set. It can fulfill the needs of both advanced SEO practitioners and average business users. The software nails this delicate balance, due mainly to good UI design. That, along with its friendly price make it an nice pick. or general small to midsized business (SMB) users, SpyFu is an excellent bet.
Improve Search Engine Rankings with All-in-One SEO Tool Sign Up 14 Day Trial
Features:
Wide selection of keyword search and management tools
Interactive reporting, run PPC campaigns
Can track backlinks and offers ongoing site monitoring and unlimited search results.
Pricing:
Low = Basic plan begins at $33 per month when billed annually (or $39 month-to-month)
High = $78 per month Professional plan (also $58 per month when billed annually). A $199 per month Team plan (billed annually, or $299 month-to-month)
Includes a 30-day money-back guarantee.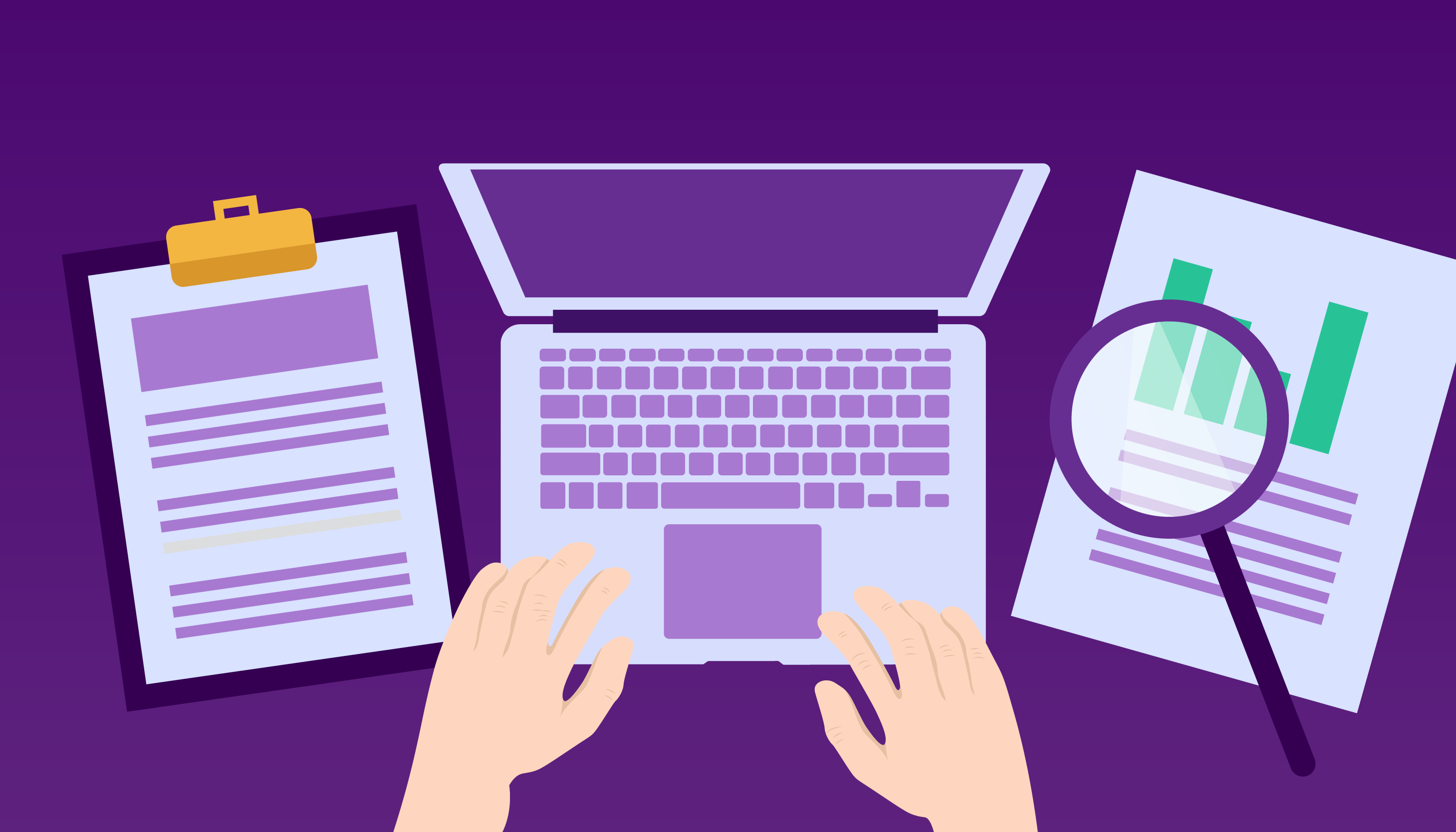 Conclusion
We hope you have discovered a few new tools that will improve your workflow without putting a dint in your budget.
There is almost no end to the number of amazing innovations in our industry, but we have tried to capture a shortlist of the best ones here.
The best SEO optimizers on this list are gold. They give you insights that would otherwise take ages to generate. That said, you're going to have to put in the work to get the results you want. That means producing content that's SEO optimized, rewriting all your product descriptions, and taking what you've learned from these seo audit tools and making adjustments.
If you're on a budget, most of these tools have free features or trials you can play around with. Try them out. Do it. Discover what you need to improve to rank higher in SERPs. And follow the tool's suggestions to skyrocket your growth. Your success falls on you.
What Makes the Best SEO Tool?
#1
Audit, optimize websites, build links and grade webpages
#2
Get a detailed report of backlinks from a frequently updated database of 3.2B inlinks
#3
Generate keywords and LSI based on Google keywords search tool
#4
Generate the site crawl map to get the hierarchical structure of all the web pages and links
#5
Crawl webpages, find score & get recommendations using powerful extension
#6
Identify authors details based on specific keywords & automate outreach activity using links bot
#7
Foster Link Building Proces
#8
Instant Sitemap Generation
#9
Unbelievable pricing - the lowest you will ever find
#10
Everything your business needs - 50 apps, 24/5 support and 99.95% uptime
Join the SaaS Revolution
All-in-One Suite of 50 apps

Unbelievable pricing - ₹999/user

24/5 Chat, Phone and Email Support