The Ultimate Guide to SEO Audit Importance
Understanding the SEO audit importance is the starting point for any content marketing campaign. If you're trying to rank in search engines, it's crucial.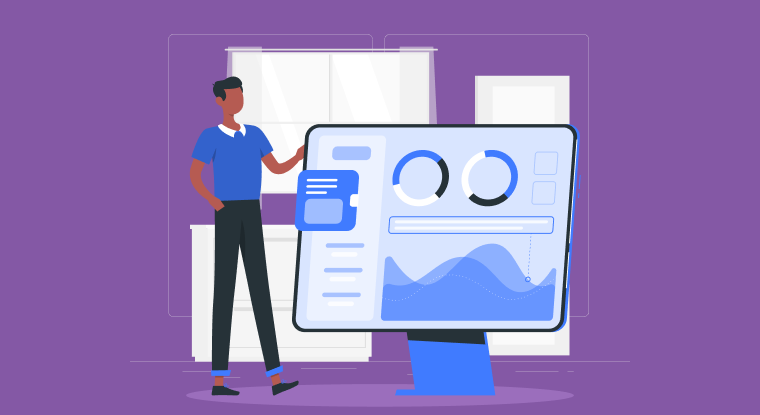 The best way to keep a website in fine fettle is to make it undergo regular SEO audits. The timely overhauling and upgradation of your website's technical infrastructure is the best way to optimize its search engine friendliness and its ability to drive conversions.
As Neil Patel says, "You need to maximize your SEO efforts if you want to succeed online."
The thing about websites is that these don't function in a static environment, but a very dynamic one. If one does not carry out a regular audit, one is risking obsolescence, when it comes to the kind of impression that one's website has on the target audience. That a website is all about leveraging technology means that you have got to be certain that it is up to speed with regard to the latest trends.
While there is no doubt about the fact that more and more businesses, organizations and individuals around the world have created websites of their own, it does not necessarily follow that they are using them optimally. Everybody who has a website, should leverage its power in the best possible manner and the only way that can happen is that they carry out a website audit and determine where they stand. In fact there are many reasons for carrying out a comprehensive website audit. Let's check out the principal ones.
Main Reasons for Carrying Out an SEO Audit
These reasons justify the use of carrying out an SEO audit:
1. Compatibility with Changed Algorithms
The premier search engines like Google, Bing, and Yahoo keep upgrading their algorithms from time to time. This means that you need to be able to know if your website fares well according to the new metrics.
Just because your website is faring well till now, there is no guarantee that it will continue to do so forever. The only way that one can ensure that one continues to do well is to carry out an audit from time to time to find out if the website needs any changes to be carried out to it to conform to any new algorithms that the premier search engines might have introduced.
In the past one has often observed that websites that were doing exceedingly well, suddenly sank without a trace, because they didn't perform well according to the new metrics. If one is to avoid their fate, one needs to ensure that timely SEO audits are carried out.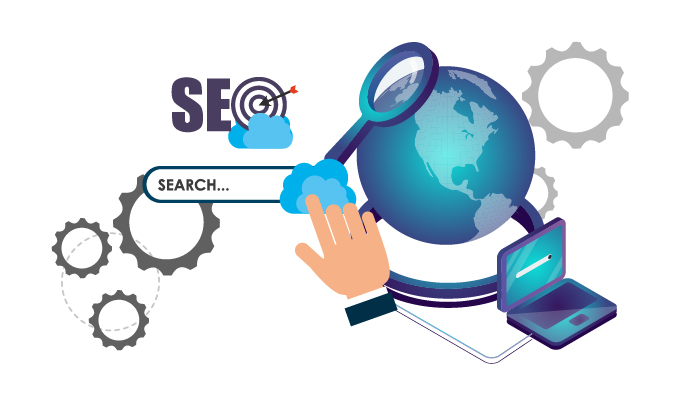 2. Changed Webmasters Guidelines
The Google and Bing webmaster's tools keep on changing and the onus of complying with these is upon you. The only way that a business or organization is going to get to know about these is by carrying out a website audit. Use seo analyzer to help you out with this, one needn't worry too much about this aspect. The only thing is that one should not forego carrying out the audit, as that is the surest way to ensure that your website fares poorly in the searches carried out by your target audience.
In fact, such tools go a step further and help locate errors, fix problems, and enhance visibility to obtain higher rankings on Google and other search engines.
3. Out of Date Content
Search engines respond to new and topical content more than they do to content which is out of sync with the present times. Content itself is a very dynamic element that has evolved tremendously over the years. It comprises text, graphics, audio and video elements and the ability to leverage these well has a tremendous bearing upon the performance of a website.
It is extremely important that the content that one puts up on one's website is not only relevant, but also contemporary. The search engines will find the content interesting, only, if it has something fresh to offer. If an audit shows that your content is not drawing visitors in large numbers, you obviously need to take the right steps to fix it.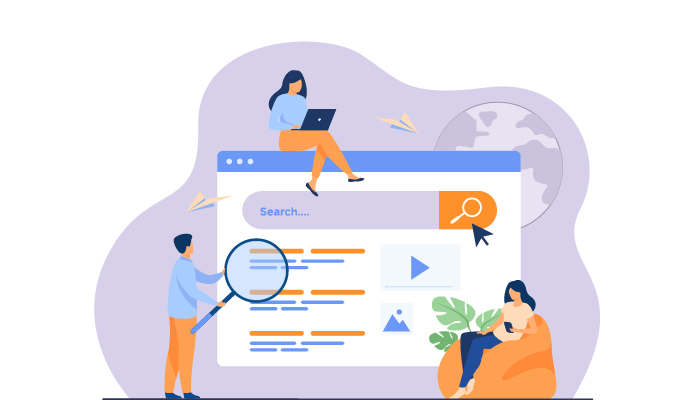 4. Titles and Meta Description
You have got to be sure that your titles and meta descriptions work for you. As these are the very first thing that visitors to a website will access about a business, it is important that these give a fair indication of what to expect from the main content available in the site.
There is no point in crafting absolutely world class content and then spoiling it all with shoddy and irrelevant meta titles and descriptions. This is yet another thing that an SEO audit helps one with.
5. Website Errors and Broken Links
It just won't do for your website to contain website errors or broken links. The only way one can get an accurate picture of those is by auditing your site using a broken link checker. That will help you identify the errors and take remedial steps to restore traffic to your site. Not doing so could cost your business very dearly indeed.
John's tweet about the workings of an SEO audit are a revelation- "What happens when you do an SEO audit on the whole web? You find gems like there being fewer links on mobile, and more of those nofollowed. And of course a ton more. Click the link. Send the link to your inbox and read it again when you have more time. So awesome."
What happens when you do an SEO audit on the whole web?

You find gems like there being fewer links on mobile, and more of those nofollowed. And of course a ton more. Click the link. Send the link to your inbox and read it again when you have more time. So ✨ awesome ✨ https://t.co/7ox3Gkxl8a

— 🍌 John 🍌 (@JohnMu) December 9, 2020
E-Commerce has been around for many years and most businesses around the world realise its importance. In fact, ever since the pandemic broke upon the world E-Commerce has been the mainstay of the global economy, in the sense that more businesses than ever before have relied upon e-commerce to help then carry out business as usual.
That being stated, for E-Commerce to perform effectively and efficiently one has to follow the rules of the game. Just like you cannot find out the profitability of a business without subjecting it to periodical accounting audits, the efficacy and efficiency of a website cannot be understood unless one subjects it to regular SEO audits.
However, unlike in the case of accounts, the rules of the game often change in the case of SEO audit, requiring one to be forever nimble and free footed. As a matter of fact, an SEO audit is one the most important aspects of a website. This is because it helps a business identify the strengths, limitations and possibilities hasu business over the long term. Just like an automobile needs to be serviced and its oil changed from time to time a website needs to undergo an SEO or it from time to time for it to thrive over the long run.
An SEO audit is nothing short of an in-depth research into the efficacy of extra curricular as well as on page activities.Among other things it helps to test website design problems, examines backlinks as well as social media directions and analyses keyword intensity. An SEO technical audit on its part helps identify technological issues that prevent search engines from visiting your site or making note of its content.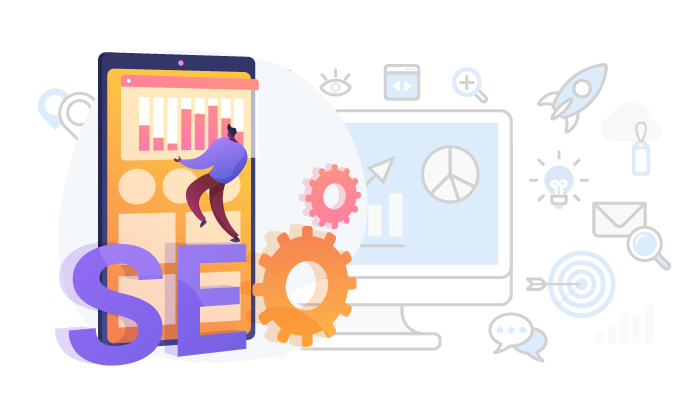 Then there is a competitive website audit which lets you have a complete view of the competition. You also get a fair idea of what you should be doing to make your website form as well.
SEO reference and content counter view sitelinks as well as posts also have to be subject to an audit to ensure that these do not have a negative impact upon one search rankings. Local SEO audit helps you obtain actionable and trustworthy data from local search engines. This pertains to things like local to actions directories, local schedules, local on page seo and off page seo occurrences and local search rankings and ratings.
An SEO audit will be able to find the flaws in a website's SEO strategy. You will be able to determine how efficient the work that you performed on a website is in getting you good search engine rankings.
One's website is the very lifeblood of a business these days. E-Commerce has now become mainstream and any business that hopes to fare very well in today's digital times has to accord top priority to SEO audit. Today's customer is well aware of what they need and the reason behind that is the fact that digital technology has made information freely and readily available to anyone. For one to not only acquire customers but to retain them one has to be able to connect with them on an individual basis.
That means that one's website has to be the kind which attracts the attention of the target audience very easily. The only way that can be done is by providing value to the prospects and customers all the time. That is only possible if your website conforms to all the necessary technical parameters and provides the most relevant content in terms of what the target audience wants. Considering the fact that operating a website is a highly technical function it is important that one always takes the right kind of steps.
Getting a website audit carried out from the time to time is the best way of achieving that. A website does not operate in a vacuum. It is always a work in progress. In fact it is like life itself, ever evolving ever changing.
We are in the midst of an incredible technological revolution which promises to change every aspect of the way we live our life. Technology these days is changing all the time. What is topical today goes out of fashion even before it becomes well known. Gone are the days when one could afford to rest on one's laurels for a very long time indeed. Change is of the essence these days and that is very true of websites.
Improve Search Engine Rankings with All-in-One SEO Tool Sign Up 14 Day Trial
While one can create a website these days in practically no time, it is in the creation of a website that is SEO optimised that one's skills are truly tested. Fortunately there are a number of tools available that can help officers carry out a comprehensive website audit.
One can deploy these tools very easily and get down to the business of optimising one's website to see the kind of traffic that it should optimally generate. The world that we live in is driven by technology. According to Elon Musk the future of mankind is in becoming automatons!
One cannot do away with technology, even if one wanted to. It has become an integral part of our life and is likely to remain that way forever. There are already 1.7 billion websites in the world. That should tell you how pervasive e commerce has become.
Conclusion
With such a massive number of websites out there it is not possible for a business to stand out unless it gets its SEO right. In the past one had to rely on SEO experts for advice. This was often quite expensive.
But with inexpensive SEO audit tools available in the market it is possible for someone with very little technical expertise to get a fair idea what it takes to make one's website perform better. The fact that there are so many top-quality tools available out there means that one can choose the one which suits one's requirements in the best possible manner.
It is actually a buyer's market out there and one can easily find a seo tool that fits into one's budget. Websites these days are truly creative masterpieces and getting the audited for askew makes them all the more useful as tools of marketing outreach.
What Makes the Best SEO Tool?
#1
Audit, optimize websites, build links and grade webpages
#2
Get a detailed report of backlinks from a frequently updated database of 3.2B inlinks
#3
Generate keywords and LSI based on Google keywords search tool
#4
Generate the site crawl map to get the hierarchical structure of all the web pages and links
#5
Crawl webpages, find score & get recommendations using powerful extension
#6
Identify authors details based on specific keywords & automate outreach activity using links bot
#7
Foster Link Building Proces
#8
Instant Sitemap Generation
#9
Unbelievable pricing - the lowest you will ever find
#10
Everything your business needs - 50 apps, 24/5 support and 99.95% uptime
Join the SaaS Revolution
All-in-One Suite of 50 apps

Unbelievable pricing - ₹999/user

24/5 Chat, Phone and Email Support