Everything That You Need to Know About HTML Sitemaps
HTML sitemaps are a great way to organize your website's content and make it easy for search engines to find and index your pages.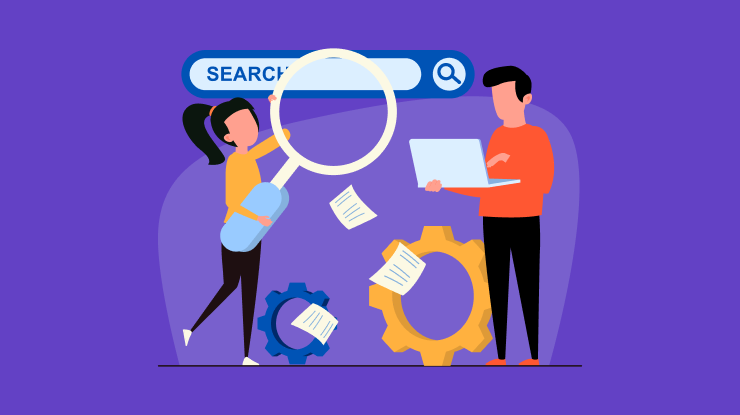 People are still arguing about the usefulness of HTML sitemaps when it comes to SEO. And while this may seem inconsequential, it wouldn't be an exaggeration to say that it is one of the most significant parts of SEO. Now, we understand if you still aren't convinced. This is why we thought it would be useful to put together a brief blog about this subject. If this is something that you're interested in learning more about, read on as we break down everything that you need to know about HTML sitemaps.
What Are XML Sitemaps?
Before we discuss what an HTML sitemap is, it's important that you understand what an XML sitemap is. XML sitemaps aid search engines in finding your website. Basically, these sitemaps give search engines the URL of your website and sum up all of the pages located in it. This helps search engines prioritize pages that they will need to crawl.
Generate XML Sitemaps using NinjaSEO's sitemap generator to direct your website with organized mapping.
XML sitemaps are particularly useful for large websites that tend to take a long time to crawl. Without an XML sitemap, search engines won't be able to keep track of all the available pages until they have completed a crawl on your website. This can be problematic as each site has a specific amount of crawl budget allocated to it.
What Are HTML Sitemaps?
HTML sitemaps are a way to organize and navigate a website. They are typically used by larger websites with a lot of content and pages. HTML sitemaps can be used to group related pages together or to provide an overview of the website's structure.
Check out sitemap improvement steps to ceate your sitemaps and improve website visibility.
Sitemaps can be created manually, or generated automatically using online tools. Once created, they need to be uploaded to your server and linked to the website's navigation. When used correctly, HTML sitemaps can be a valuable tool for both website visitors and search engines. They can help visitors find the information they're looking for, and help search engines index your website more effectively.
Why Should You Utilize HTML Sitemaps?
The HTML sitemap is a great way to keep track of all the pages on your website. This is especially helpful if your website is growing and you want to make sure all the pages are accounted for. The sitemap can also help visitors navigate your website by providing an overview of all the pages and their hierarchy.
Improve Search Engine Rankings with All-in-One SEO Tool Sign Up 14 Day Trial
The sitemap also acts as a project management tool that helps to create and oversee the structure and connections between pages and subpages on a website. It helps to ensure that the website has a clean hierarchy and taxonomy, and that every page that is created has a home. A well-organized sitemap is like a well-organized daily schedule, and can be far more useful for both website visitors and site administrators.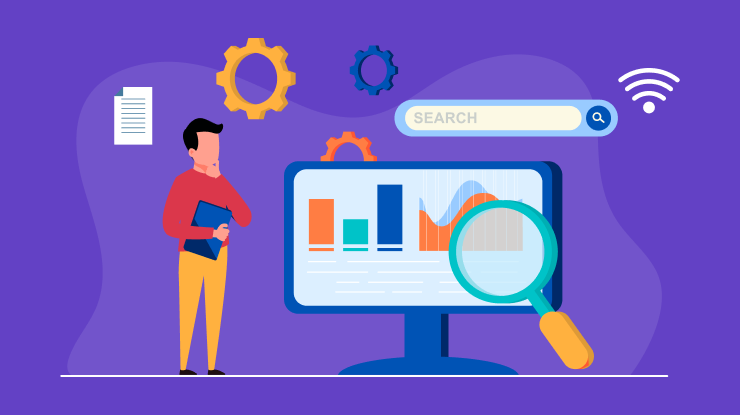 When you have a website, it's important for Google and other search engines to index all of your pages. However, sometimes they may not do this if there are links on your pages. The links bot follow these links to see if they make sense, but they may never come back to index the rest of your pages. This is where the HTML sitemap comes in.
It helps these bots understand the structure of your site and find all the pages. This makes it easier for them to do their job, and they're more likely to stay on your site longer. Not only does a sitemap help users find their way around, but it's also crucial for search engines.
Lastly, HTML sitemaps can help you identify areas of your website that need improving. As your website grows, you may develop duplicate data which can be problematic for a search engine. By mapping everything out and using the sitemap, you can find and remove duplication. It's important to check the sitemap regularly and reassess your site architecture if visitors are having trouble finding what they need.
Conclusion
We hope this blog proves to be useful when it comes to helping you gain a better understanding of what HTML sitemaps are and how they can help your website. Be sure to keep everything you've learned here in mind so that you can make the most informed decisions for your website.
If you need help with SEO, then you've come to the right place. NinjaSEO is an seo tool that can help you to improve the visibility of your website and increase the traffic to your site. It offers a suite of features for both off-page and on page seo activities. A web crawler, keyword rank checker, sitemap generator, and page grader are some of the on-page SEO tools available to help you audit your website and improve search engine rankings.
What Makes the Best SEO Tool?
#1
Audit, optimize websites, build links and grade webpages
#2
Get a detailed report of backlinks from a frequently updated database of 3.2B inlinks
#3
Generate keywords and LSI based on Google keywords search tool
#4
Generate the site crawl map to get the hierarchical structure of all the web pages and links
#5
Crawl webpages, find score & get recommendations using powerful extension
#6
Identify authors details based on specific keywords & automate outreach activity using links bot
#7
Foster Link Building Proces
#8
Instant Sitemap Generation
#9
Unbelievable pricing - the lowest you will ever find
#10
Everything your business needs - 50 apps, 24/5 support and 99.95% uptime
Join the SaaS Revolution
All-in-One Suite of 50 apps

Unbelievable pricing - ₹999/user

24/5 Chat, Phone and Email Support