5 Surefire Website Crawling Ways to Improve Your Website SEO
Website owners need to make sure that the site is crawlable. If the crawlers can't reach it, then it won't rank for anything. Here are 5 website crawling ways: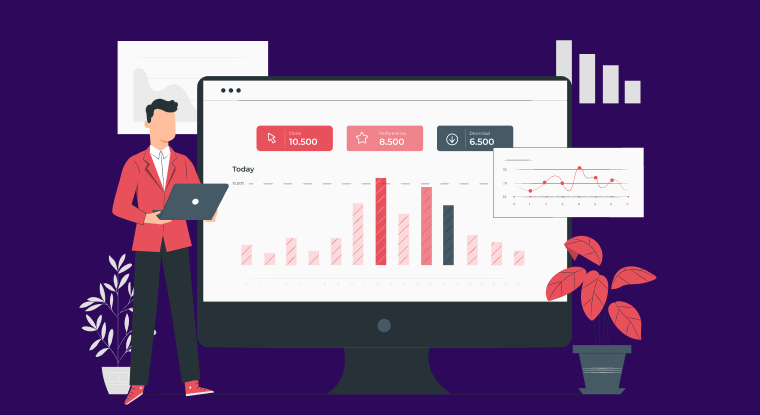 There are plenty of excellent website crawlers you can use to improve your website SEO and get the data you need to improve your ranking. If you know what they are and what they can do for you, you'll be well equipped for success.
SEO, search engine optimization, is the process of affecting the online visibility of a website in search engine results pages. When house hunting, many people use the internet to search, buy, or get contacts on the home. pic.twitter.com/DRTmyT0hFB

— Emultify (@EmultifyAgency) December 8, 2020
Phil Frost, Founder, Main Street ROI has the opinion that, "Successful SEO is not about tricking Google. It's about PARTNERING with Google to provide the best search results for Google's users."
One of the big misconceptions about SEO is that it's all about tricking Google to get your website to rank high. Again, it's important to consider Google's mission. They want to organize all the information online and present it to the searcher so that only the best websites are at the top of the results page.
With that in mind, the goal of SEO is to make it as easy as possible for Google to find your website (by using proper HTML code, writing relevant copy, designing for ease of use, optimizing page load speed) and then to give Google a reason to rank your website higher than all the other relevant websites (by publishing better and more robust information, getting more links, more online PR).
Website crawling is an important feature of any seo optimizer and if bots can't crawl your site effectively, you will notice many important pages are not indexed in Google or other search engines.
There are many things which we can do to increase the effective site crawl rate and get faster indexing. Search engines use spiders and bots to crawl your website for indexing and ranking.
Your site can only be included in search engine results pages (SERP's) if it is in the search engine's index. Otherwise, customers will have to type in your URL to get to your site. Hence you must have a good and proper crawling rate of your website or blog to succeed.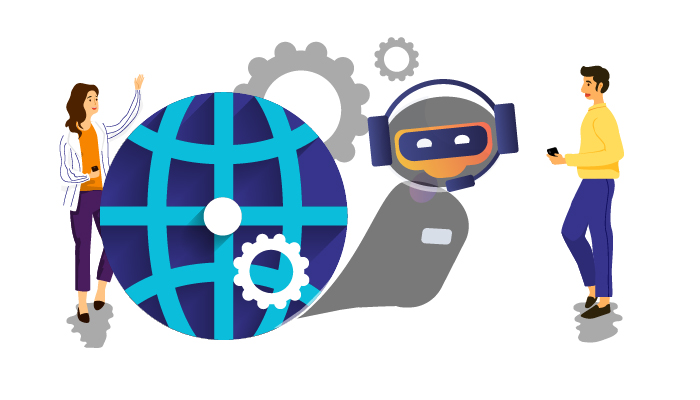 What is a Website Crawler?
A website crawler is an automated program/script which browses the site programmatically.
Website crawlers go by many names, including spiders, robots, and bots, and these descriptive names sum up what they do — they crawl across the World Wide Web to index pages for search engines.
Search engines don't magically know what websites exist on the Internet. The programs have to crawl and index them before they can deliver the right pages for keywords and phrases, or the words people use to find a useful page.
How Does a Website Crawler Work?
Search engines crawl or visit sites by passing between the links on pages. However, if you have a new website without links connecting your pages to others, you can ask search engines to crawl your site by submitting your URL on Google Search Console.
Website crawlers are always looking for discoverable links on pages and jotting them down on their map once they understand their features. But website crawlers can only sift through public pages on websites, and the private pages that they can't crawl are labeled the "dark web."
Website crawlers, while they're on the page, gather information about the page like the copy and meta tags. Then, the crawlers store the pages in the index so Google's algorithm can sort them for their contained words to later fetch and rank for users.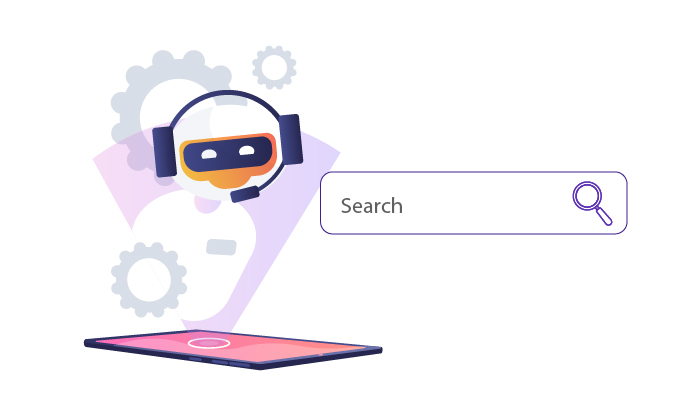 Benefits of Using Website Crawlers
According to Geekflare, here are the most important benefits of website crawlers:
Control data crawling process, interval
Run in the background, mostly doesn't affect the site performance
Does not require any pre-requisite knowledge
Facilitate Bulk auditing and editing
Surefire to Improve Your SEO with a Website Crawler
Here are five other great ways why you should use a website crawler tool to get the extra boost in overall visibility and improve your SEO.
1. Identify and Rectify Errors
It is important to note that the number one priority of a website crawler is to identify issues on your website. Website crawlers may not help you fix issues but their most vital function is to aid you in finding or identifying errors relating to your webpages first and foremost. However, a good web crawler should also be able to rectify these errors. It should have the ability to perform an in-depth crawl of your website to identify crucial technical errors and then fix these errors. This will improve performance and definitely boost your website's SEO.
2. Generate Sitemaps
Sitemaps are pretty much self-explanatory. These help all the crawlers out there understand how many pages a website has. As a standard ruling you will create an XML sitemap that will list off your pages, usually in a priority order of how important they are and the frequency you wish for the page to be crawled. Your website crawler tool should be able to generate XML sitemaps. Once the sitemap is generated, upload the sitemap and hey presto you have a complete easy map for any search engine crawler to find the webpages on your site, and how often they should be crawled.
A few things to remember with sitemaps:
If you add a new page or delete one then make sure to remove it from the sitemap
Make sure you add a link to your site from a robots.txt
If you block a page from your website from the crawlers, take it out of the sitemap also
3. Find Duplicates
Copied content will decrease Google crawl rate as search engines can easily identify duplicate content. Duplicate content is clear evidence that you lack purpose and originality.
If your pages have duplicate content beyond a certain level, search engines may ban your website or lower your search engine rankings.
Your website crawler tool should be able to find duplicate or nearly duplicate pages and identify pages with lower HTML to text ratio.
4. Improve Server Response and Website Load Time
According to Google, 'You should reduce your server response time under 200ms.' If Google is suffering from longer load time, there is a good chance of your visitors going through the same. It doesn't matter if your webpages are optimized for speed. If your server response time is slow, your pages will display slowly.
If this is the case, Google will actually point this out on the 'crawl rate' page of Google Search Console. You can set it to 'Faster'. Additionally, use the hosting you have efficiently and improve your site's cache.
Crawlers have limited time to index your website. If it spends too much of time accessing your images or pdfs, it will have no time to check out other pages. To increase your website load speed, have smaller pages with fewer images and graphics. Keep in mind that embedded video or audio can be problematic to crawlers.
With a website crawler tool you can check how quickly your pages are being loaded by visitors and improve that by fixing errors and offering high-quality user experience. Analyze and accelerate mobile pages optimisation status so that pages load faster on mobile devices.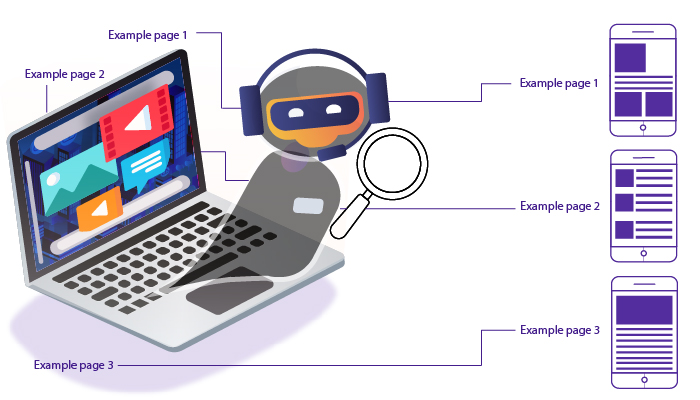 5. Identify Redirects and Broken Links
High-quality backlinks will improve Google crawl rate and indexation speed of your website. It is also the most effective way to rank better and drive more traffic.
Even here White hat link building is a reliable method. Refrain from borrowing, stealing or buying links. The best way is to earn them by guest blogging, broken link building fixes, and resource links.
A website crawler can help you learn the number of redirects on your website, manage chains, loops and temporary or permanent redirections. You can also identify broken links on your website that hamper the performance severely to increase website health so you can get ranked higher.
Why Website Crawlers Matter for SEO?
SEO requires pages to be reachable and readable for web crawlers. Crawling is the first way search engines lock onto your pages, but regular crawling helps them display changes you make and stay updated on your content freshness.
Since crawling goes beyond the beginning of your SEO campaign, you can consider website crawler behavior as a proactive measure for helping you appear in search results and enhance the user experience.
Keep reading to go over the relationship between website crawlers and SEO.
Crawl Budget Management
Ongoing web crawling gives your newly published pages a chance to appear in the search engine results pages (SERPs). However, you aren't given unlimited crawling from Google and most other search engines.
Google has a crawl budget that guides its bots in: - How often to crawl? - Which pages to scan? - How much server pressure is acceptable?
It's a good thing there's a crawl budget in place. Otherwise, the activity of crawlers and visitors could overload your site. If you want to keep your site running smoothly, you can adjust web crawling through the crawl rate limit and the crawl demand.
The crawl rate limit monitors fetching on sites so that the load speed doesn't suffer or results in a surge of errors. You can alter it in Google Search Console if you experience issues from Googlebot.
The crawl demand is the level of interest Google and its users have on your website. So, if you don't have a wide following yet, then Googlebot isn't going to crawl your site as often as highly popular ones.
Best Website Crawler Tools
Here are what we consider to be the 3 best website crawler tools with a quick outline of their features.
1. NinjaSEO
Developed by 500apps, NinjaSEO can perform an in-depth crawl of your website to find errors and opportunities then get recommendations on areas of improvement to boost SEO performance.
This website crawler software allows for keen website-auditing and fixing of errors to improve performance.
Features
Find Broken Links
Analyse Metadata
View Site Architecture
Generate Xml Sitemaps
Find Duplicates
Identify Redirects
Audit Robots Tags
Crawl Javascripts
Analyse Page Speed
2. Ahrefs
Ahrefs is a well-known SEO and website crawler tool that provides accurate data for digital marketing professionals.
It has quite a significant backlink checker compared to other tools. Using this tool, you will also be able to check on your competitors and can improve your strategies.
Features
Competitive Search Report Analysis
Backlink Research
Rank Tracking
Web Monitoring
Intensive Keyword Research
Gives a Complete SERP Analysis
Site-Auditing
Broken Link Checker
Improve Search Engine Rankings with All-in-One SEO Tool Sign Up 14 Day Trial
3. Semrush
All-in-one marketing software is exclusively for SEO, social media, traffic and content research. Semrush has a website crawler function that bloggers use to optimize their site and create a better experience for the users. They can help you maximize your site with the help of their targeted keyword lists and highly useful for seo competitor analysis.
Features
Find and Fix Technical Issues
Build a Robust List of Keywords
Create Well-Structured Content Pieces
Attracts More Traffic
Track and Analyze Your Reports
Find Negative SEO
You can get it started with 7-days trial to see how SEMrush works.
Bottom Line
Website crawlers are incredible powerhouses for finding and recording website pages. This is a foundational building block for your SEO strategy. Website crawlers can provide your business with a robust campaign to boost traffic, revenue, and rankings in SERPs.
NinjaSEO is ready to give you real results. With 30,000+ clients across a range of industries, we have depths of experience. This seo tool can identify errors, fix issues, and increase visibility of websites in seconds to get ranked higher on Google and other search engines.
Are you ready to discuss our services?
What Makes the Best SEO Tool?
#1
Audit, optimize websites, build links and grade webpages
#2
Get a detailed report of backlinks from a frequently updated database of 3.2B inlinks
#3
Generate keywords and LSI based on Google keywords search tool
#4
Generate the site crawl map to get the hierarchical structure of all the web pages and links
#5
Crawl webpages, find score & get recommendations using powerful extension
#6
Identify authors details based on specific keywords & automate outreach activity using links bot
#7
Foster Link Building Proces
#8
Instant Sitemap Generation
#9
Unbelievable pricing - the lowest you will ever find
#10
Everything your business needs - 50 apps, 24/5 support and 99.95% uptime
Join the SaaS Revolution
All-in-One Suite of 50 apps

Unbelievable pricing - ₹999/user

24/5 Chat, Phone and Email Support