Top 5 Site Crawler Tools to Look for in 2022
Site crawler tools help you do a detailed audit of your website as that helps in improving the performance. Here are 5 site crawlers you should look for in 2022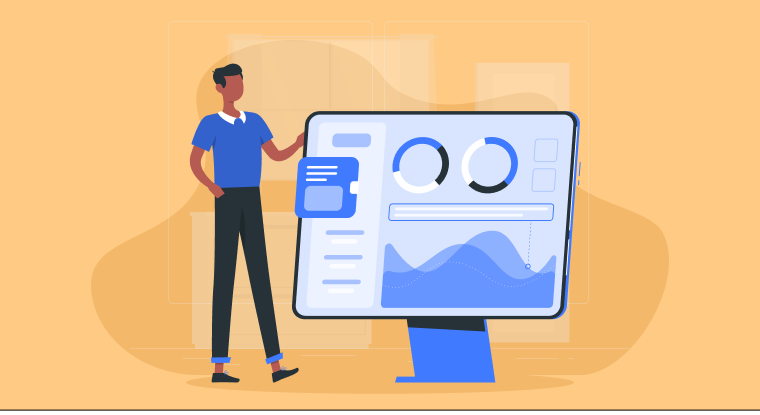 Every one of us that is part of the SEO world understands that building an SEO compliant website starts with it having a technically sound structure. You want "search engine robots" to have the ability to crawl through your entire website devoid of being blocked by chunky HTML, internal redirects, broken links, and unreadable URLs.
An optimum bot will enable you to enhance your SEO visibility ranking as well as increase conversions. It also finds broken links, missing page titles, duplicate content, and detects major problems related to SEO.
A vast range of tools to crawl the web exist effectively and trawl through data from diverse website URLs, improving website structure and making it more understandable to search engines, thereby improving your rankings.
What is a Site Crawler?
Also known as web spiders or internet bots, site crawlers are programs which browse the web on automation in order to index content. Crawlers peruse through all types of data including sitemaps, broken links, "links on a page" and "HTML code validation."
Search engines such as Google, Yahoo and Bing use crawlers for the proper indexing of pages that will most effectively answer their queries to facilitate a faster and more efficient searching experience.
Without site crawlers, these search engines would not be able to tell when websites have refreshed content. Sitemaps are also key in this process.
For the most part, site crawlers are great. However issues of scheduling and load may arise as a crawler may be constantly polling your site. Luckily, this can be solved quite easily by installing a robots.txt file which can help you in controlling the crawl traffic ensuring that your server is not overwhelmed.
Site crawlers "identify themselves to a web server by using the User-Agent request header in an HTTP request", with each crawler having its own unique identifier. In order to view "web crawler traffic" on your website, you might need to review the referrer logs for your web server.
What Makes a Good Site Crawler?
Below are the points on what makes a good site crawler:
1. Architecture: Speed and efficiency remain what matters most about web crawlers. This has a lot to do with its architectural build and design and its autobots and crawler programs.
2. Intelligent Recrawling: Excessive recrawling could lead to overcrowding a server while too little could lead to inefficiency. An intelligent crawler will be able to tell the frequency the pages it's monitoring get updated and thus crawl intelligently.
3. Thorough/efficient algorithms: Mostly data crawlers will follow a "Last in First out (LIFO) or First in First out (FIFO) methodology" to trawl through the data on the interconnected websites and pages. In theory, this works well. However, when the data to be transversed becomes deeper and larger than anticipated, it should be able to switch to optimized crawling, to assign priority appropriately.
4. Scalability: Assuming a futuristic view of data your organisation will cumulatively handle, it is necessary that the scalability of the data crawling system you choose to test is well tested.
5. Language Independent: With the demand for data acquisition constantly rising, it is vital that a site crawler be language neutral and able to extract data from various languages across the globe on request. Though English still remains the most used, there is a lot of wealth available that is locked out if only English data is crawled. There are a multitude of site crawlers scouring the internet, probably hundreds, but we have listed for you the 5 most popular ones.
5 Best Site Crawler Tools
Below are the 5 best site crawler tools:
Screaming Frog
Screaming Frog is digital marketing company that is based out of the UK.
This company created an seo tool specifically targeting the experienced user to help him in the collection & analyzing of data, identification any technical issues which could be harming his website rankings and user experience and also provide a base for building strategies for improving sites' overall health.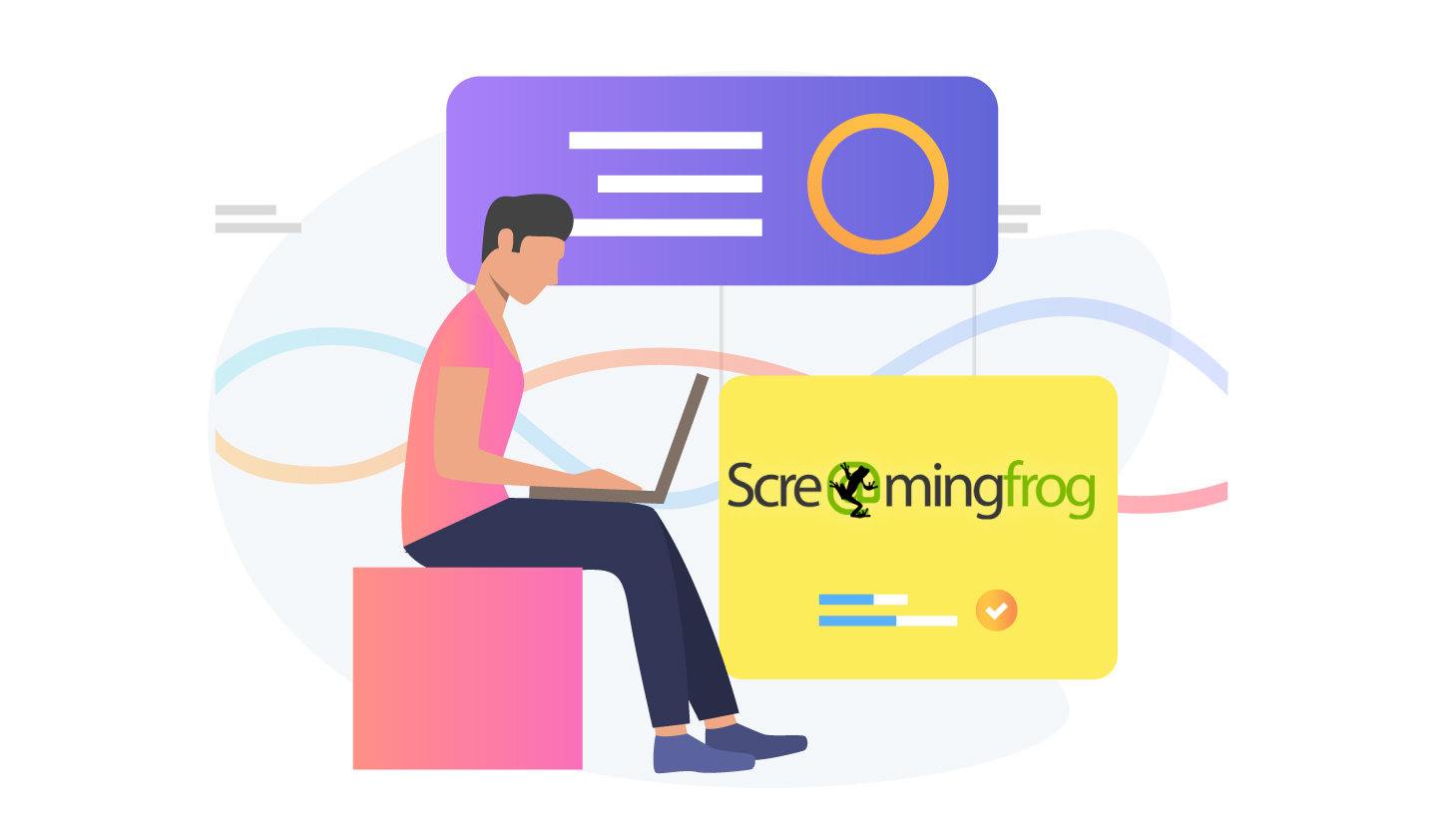 Available as a free download, this tools full version can be acquired at £99.00 for each license per year. The free version maintains a 500 URL limit per crawl that is quite adequate for smaller sites. However if you have a larger organisation, it's more advisable to purchase a license.
NinjaSEO
NinjaSEO is an inbound lead generation agency whose main business is lead generation, SEO education and several other SEO related services. In recent times, NinjaSEO has branched out to build their own software and tools and with the wide knowledge they have, they are definitely a space to watch.
One of these products is the seo audit tool, which is absolutely free to install. The factors we have taken into consideration in this comparison of NinjaSEO and Screaming Frog are usability, speed, data output, reporting and general features. Let's dive right in!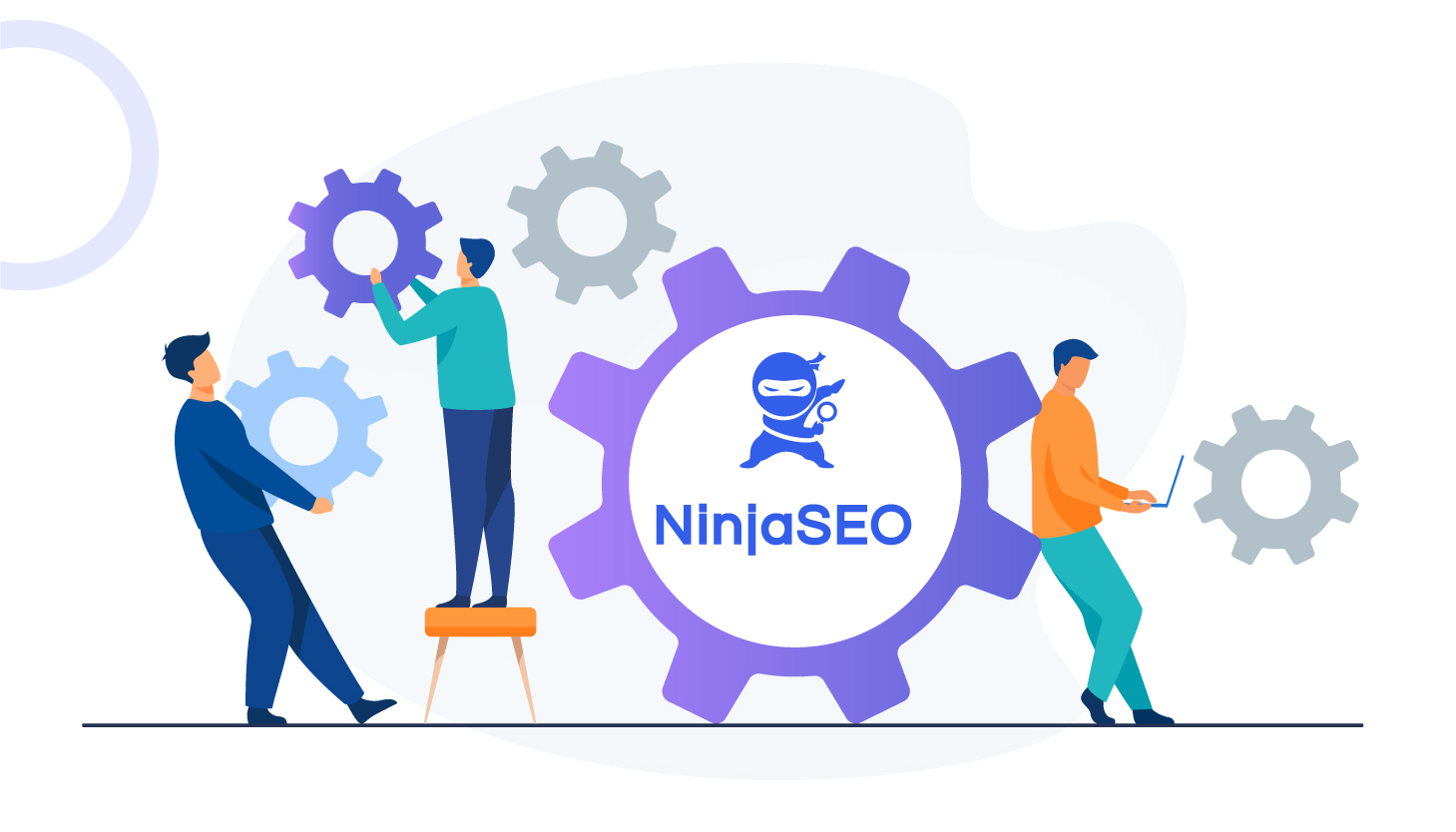 Speed
When both crawlers are set off to crawl the web at the same time, both NinjaSEO and Screaming Frog returned a speed of 48 seconds on average.
Does this surprise you?
Though Screaming Frog is a market leader, a lot of knowledge and resources have been put into developing NinjaSEO tools, which make its performance rank quite high as well.
With the crawl speeds ranking similarly, one wonders about other issues such as algorithms and how each site crawler would behave handling different websites. This is yet to be seen but in a very general sense, both their speeds were quite impressive.
Usability & Features
Both these site crawlers couldn't be easier to use. All you need to do is key in the URL for the website you wish to crawl, hit the start key and Voila!
With the features available on both tools, you will be able to get whatever information you happen to be looking for. Though NinjaSEO is pretty adequate and will be able to give you an overview of the health of your site, Screaming Frog has capabilities for tweaking in order to obtain extremely fine details when used by an advanced user so much so that you could audit any website.
The Data Options on Screaming Frog are truly diverse. The tool that can be considered to be the most outstanding is the "configuration" option. It allows you to include or exclude URL strings, configure the spider, pick a user agent and so many other options. It's just like the gift that keeps on giving. Whatever setting you think of, it probably enables you to run it.
On the hand NinjaSEO's keyword research tool is quite comprehensive all on its own. When the key phrase/word you wish to rank for is input, it immediately lists the pages in SERP that are most suitable for ranking in relation to that particular keyword.
The Keyword Feature definitely augurs well for NinjaSEO which when combined with the other features it has definitely give great information for an awesome SEO strategy.
Data Output
Here we delve into the information provided within both tools, to the downloadable reports, which will be covered later in this section.
Both Screaming Frog and NinjaSEO will provide extensive information about the URLs which have been crawled, broken links found( both internal and external), information on images(image size, ALT text), redirects and SEO Meta Data (title, h1s, meta descriptions), and display this information inside the Internal URLs tab for your access.
Though Screaming Frog allows you to aces information on missing links from the "response codes" tab under a "client error (4xx)" filter, NinjaSEO's display is more direct with a column titled "broken links" that clearly lists the 404 errors and allows you to fix them systematically.
NinjaSEO's display will give you a quick overview of the SEO state of health of your site, even highlighting severity. That said, Screaming Frogs visual representations are quite a thing to write home about. They have clear graphs and charts that are ideal for representation to a client to illustrate to them the state of their site. It is actually fair to say that Screaming Frog will give you an abundance of data, some of which you might not even know what to do with depending on your level of proficiency.
Reporting
Reporting forms a great part of any effective site crawling tool. Its importance cannot be overstated both for individuals and SEO gurus. Besides issuing clients with a detailed month end update on the developments of their SEO campaign, gauging of the performance of the campaign can also be gotten from the reports.
The reports on NinjaSEO are both a basic one to show an overview of errors, and an overall advanced one. The advanced report basically contains an export information of all the information gathered from NinjaSEO's crawling. It will contain both your internal URL and other external URLs with all the associated metadata.
The report on errors will be similar to what you see on the screen with an option to customize by adding your individual logo/branding to it.
These reports though sufficient are very basic.
Screaming Frog reporting however is diverse with loads of options.
You can download canonical errors, a crawl overview, insecure content, redirect chains as well as a SERP summary report. It also allows you to perform bulk exports specifically for your outlinks and inlinks, response code, anchor text, directives, response code and image data. Screaming Frog really goes above and beyond in providing an abundance of reportable information for users.
Another advantage using website seo analysis tool of NinjaSEO is that it is multilingual, which gives users the option of crawling websites that have different languages.
Overall it's safe to say that NinjaSEO, though in its nascent stages, is a great entry point for both beginners and marketers who are interested in the SEO results and are not particularly tech savvy. With more experience and updates, it might just catch on.
Screaming Frog on the other hand remains the crawling tool to beat. With its capabilities and attention to detail, it's the audit tool of choice in sifting through loads of data and comprehensively reporting it.
Apify
Apify both crawls URL lists and automates workflows. It allows you to crawl random websites by use of chrome browser with extraction of data on JavaScript. This tool maintains automatically queues of URLs it should crawl. The code can be scheduled to run periodically, sending notifications on errors.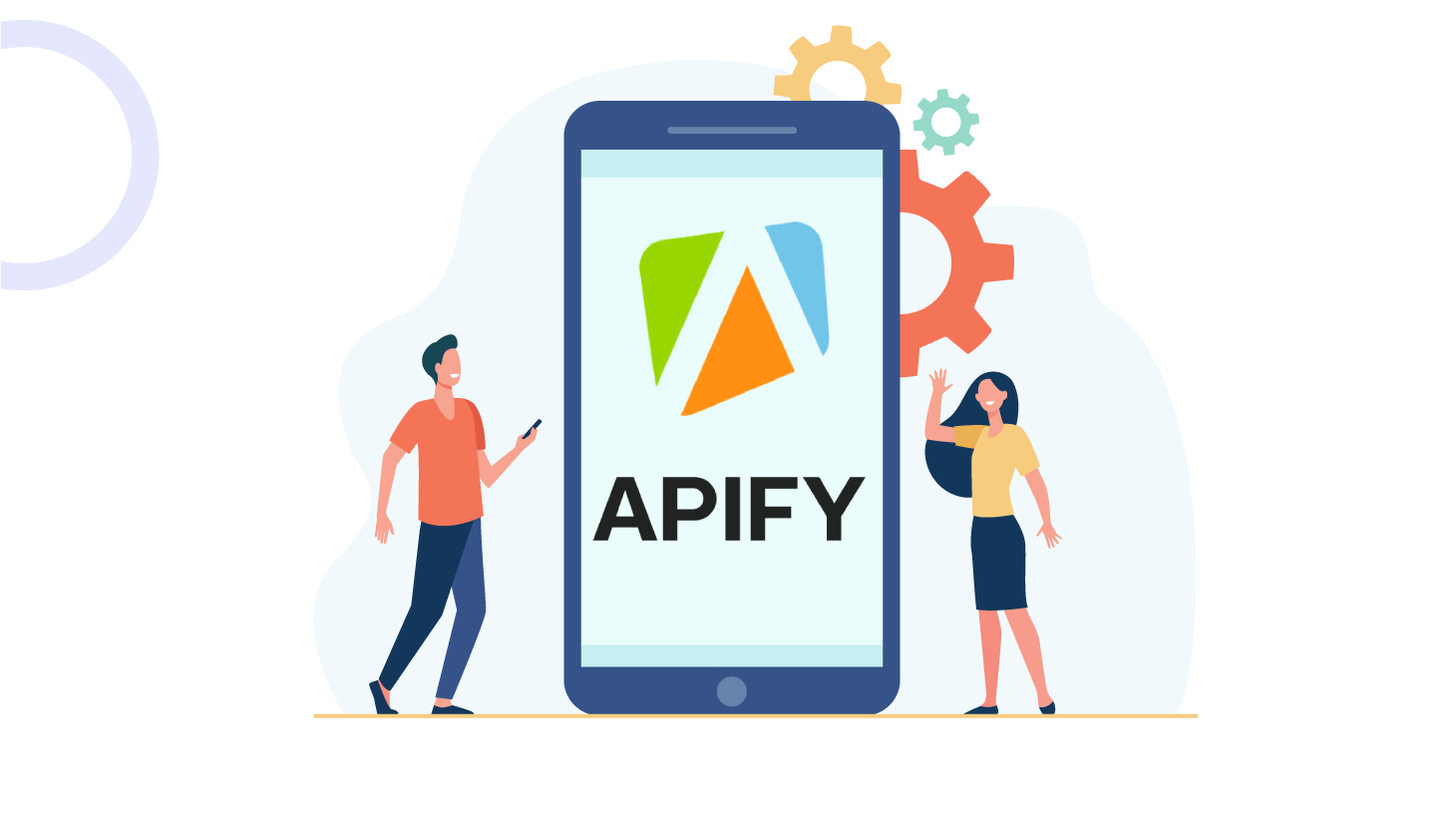 Pros of Apify
It is a great application for the scraping of large portions of data that have frequent updates.
It's very easy to use and efficient. Not only does it run on headless chrome, it's also compatible with other tools.
Cons
Apify's pricing tiers can get expensive rather quickly.
It sometimes gets stuck changing websites or with firewalls.
Deepcrawl
This is a cloud-based tool that also assists you to crawl and read your website in a bid to understand and identify technical issues and improve search engine optimization.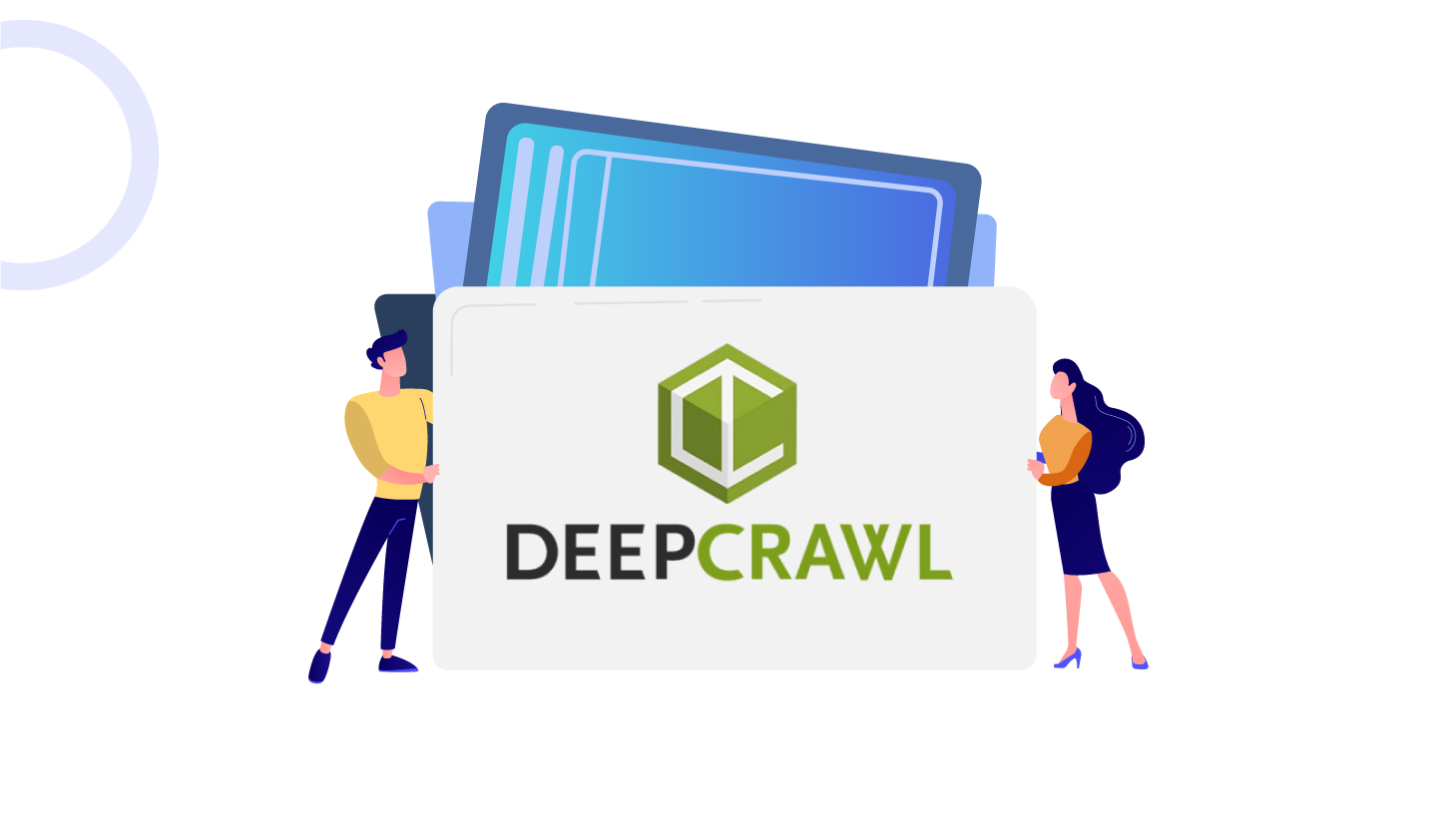 Pros of Deepcrawl
Simple and easy to use primary Dashboard which only shows the main issues together with the site structures' hierarchical breakdown.
Comprehensive Broken Links tab which assists you fix circulation issues.
Great indexation tab which saves you the pain of surfing through countless URLs to assess the index on a spreadsheet. - Easy to understand crawl results.
Good interface and intuitive layout
Improve Search Engine Rankings with All-in-One SEO Tool Sign Up 14 Day Trial
Cons
Does not give an accurate estimate of how long a crawl will take, which can be frustrating.
Though worth the cost, it is quite pricey.
Preliminary setup for crawlers may take some time
Sitebulb
Sitebulb is a site crawler dedicated to Windows and Mac which actually audits for you your site and presents comprehensive lists of context-specific hints that are prioritized and bubble up issues that could be important. Sitebulb's instinctive visualizations help you comprehend deep-rooted issues to enable you better communicate and better communicate intricate ideas with both your colleagues and clients.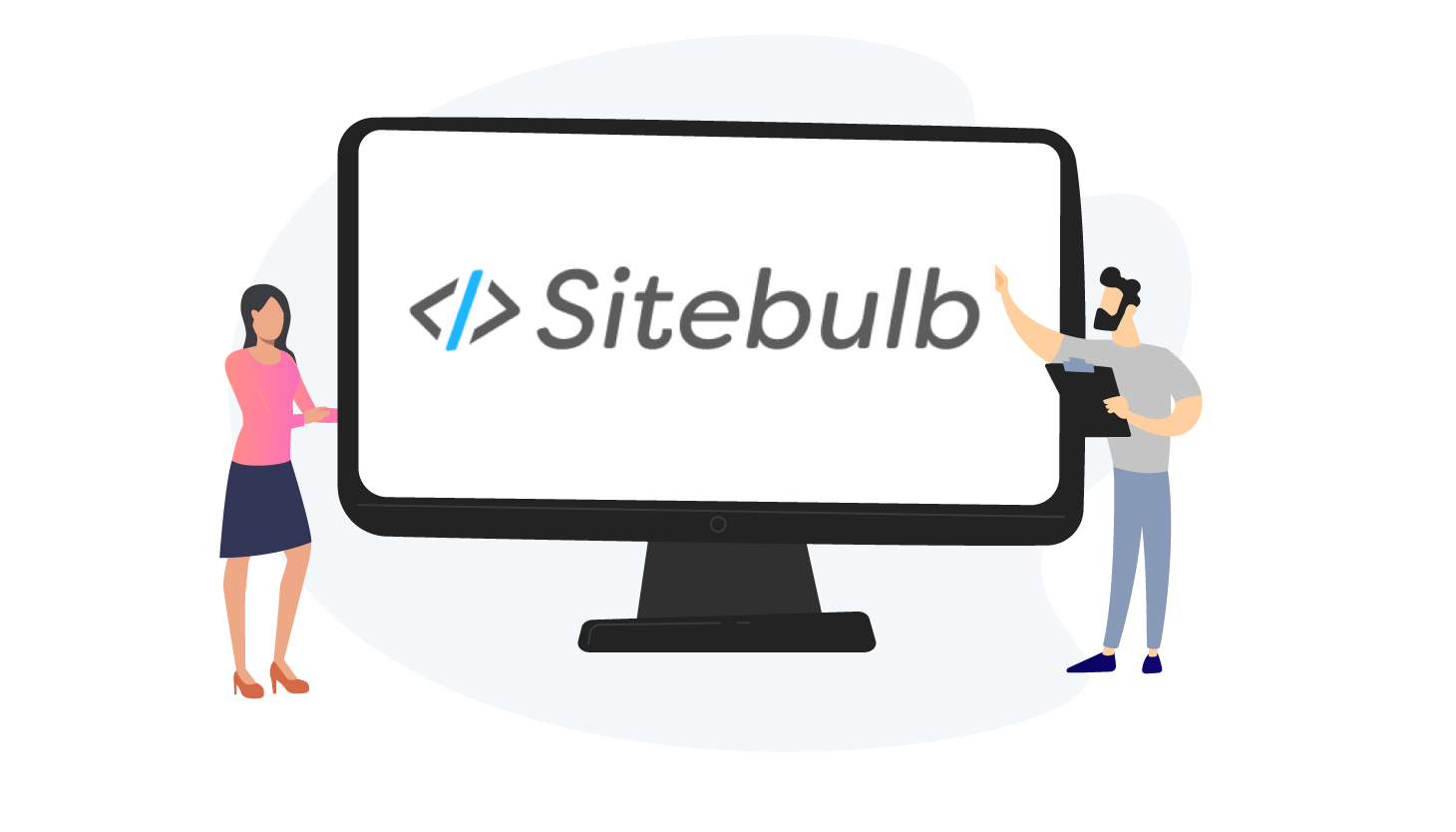 Pros of sitebulb
Great visualizations that are easy to comprehend and can be sent straight to clients.
Simple to use
It boasts of a comprehensive feature set for webmasters and SEOs which helps to assess the SEO health of any site.
Clear, fast, easy to use with unlimited usage. Reduced system resource guzzling.
In-depth data particularly in its internal link architecture
Cons:
Inadequacies in its White label Reporting especially for Agencies
Inadequate Segmentation
Currently lacks custom extraction feature
Wrapping Up
While you conduct website audit, a lot comes into play. We have discussed the top site crawlers in the industry and have defined what they should do for you. Bad bots should certainly be avoided because not only will they "consume your CDN bandwidth". There is a possibility that they can steal your content and occupy valuable space on your server. They proper application of good bots like the ones we've highlighted will ensure your content gets indexed with search engines like Google, Yahoo and Bing.
What Makes the Best SEO Tool?
#1
Audit, optimize websites, build links and grade webpages
#2
Get a detailed report of backlinks from a frequently updated database of 3.2B inlinks
#3
Generate keywords and LSI based on Google keywords search tool
#4
Generate the site crawl map to get the hierarchical structure of all the web pages and links
#5
Crawl webpages, find score & get recommendations using powerful extension
#6
Identify authors details based on specific keywords & automate outreach activity using links bot
#7
Foster Link Building Proces
#8
Instant Sitemap Generation
#9
Unbelievable pricing - the lowest you will ever find
#10
Everything your business needs - 50 apps, 24/5 support and 99.95% uptime
Join the SaaS Revolution
All-in-One Suite of 50 apps

Unbelievable pricing - ₹999/user

24/5 Chat, Phone and Email Support