How to Use SEO Analysis Tools?
If you're new to SEO, it can be difficult to know which tools are worth. We've compiled a list of the best SEO analysis tools and how they can help you.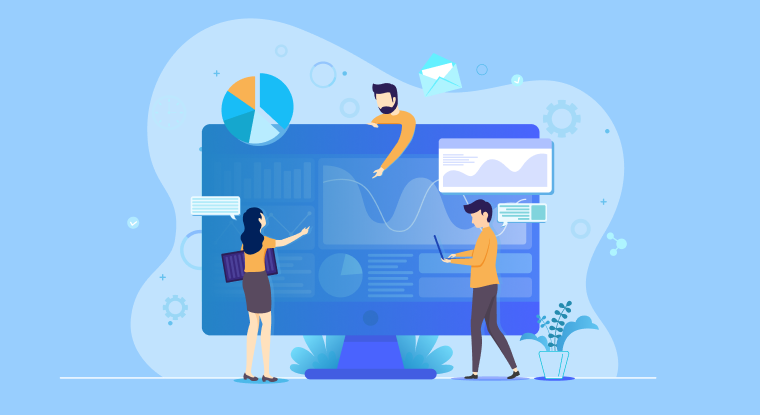 According to HubSpot Marketing Statistics, global retail eCommerce sales will reach $4.5 trillion by 2021.
This number should be higher especially if you consider the spike in digital acceleration thanks to the disruption occasioned by the pandemic. As the World Health Organization appealed to the masses to stay at home to curb the spread of the novel coronavirus, people turned to online shopping. As such, businesses had no option but to up their game when it comes to online shopping and this included optimizing their websites for the same.
SEO analysis is an important aspect of website maintenance and digital marketing as it helps you determine parts of your SEO strategy that are working, the opportunities that you can explore to improve the ranking for search engine bots, and the obstacles preventing you from achieving this goal. A better understanding of the level of website optimization helps brands to identify their weakest pages and the keywords that require content, hence helping a business in building a content calendar to boost these gaps. The higher your page ranks on SERP, the more qualified traffic you will get, which are likely to translate into sales.
A business needs to consider conversion rate optimization as part of SEO strategy to ensure that web pages are converting visitors into potential leads and sales. An in-depth SEO analysis involves checking a website's errors, its performance, potential areas of growth, and things that need to be removed from the website that may be hurting its ranking. The pillars of SEO success include site code and structure, onsite content, and offsite factors, all of which are considered while giving your website a score and seeing how it compares to other websites.
SEO analysis should be done regularly to continually keep your website optimized and keep up with Google's ever-changing search algorithms. The pillars of SEO success include site code and structure, onsite content, and offsite factors, all of which are considered while giving your website a score, and seeing how it compares to other websites. Keywords and keyword phrases form the basis of SEO; however, keyword phrases are not created equally as some have commercial intent meaning visitors searching these keywords are further down the sales funnel.
Measurable Metrics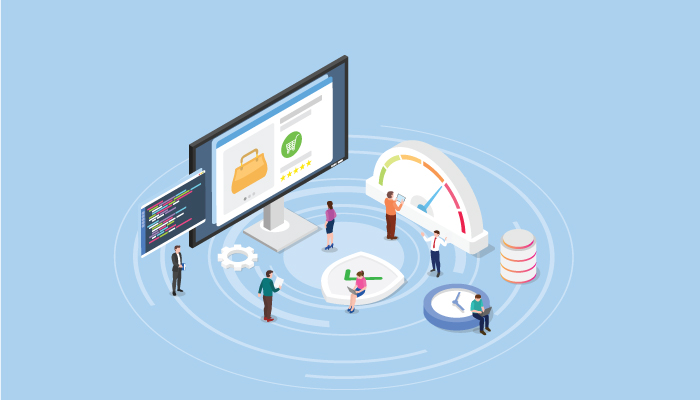 An seo analyzer such as NinjaSEO is an application used to perform SEO analysis on a site to improve its ranking by analyzing specific metrics. Information that can be tracked by SEO analysis tools includes page load speed, backlink portfolio, percentage of visitors per month from outside sources, mobile performance, keyword ranking of the website, performance of the website on search engines, and page-by-page word count, keyword density and speed among others.
Benefits of SEO Analysis
Helps you to rank higher on search engines, therefore, giving you more visibility, and helps you expand your reach of potential leads.

Helps you determine your traffic volume and where it is coming from. Optimizing keywords and keyword phrases will help you rank high and, therefore, drive more traffic to your website hence helping you hit your business objectives and generate more leads.

Makes an effective marketing strategy on how to improve the website ranking in SERPs. SEO analysis helps reduce the time taken to make strategic, informed marketing decisions by uncovering potential areas of optimization, and keywords that need more content built around them to score high on search engines like google.

Collects insights collected from SEO analysis that will help give direction on the technical aspects and content that need optimization to give visitors a better experience and get you to the top of the ranks. Businesses are, therefore, no longer taking shots in the dark which in turn saves them resources of creating SEO content without proper data mapping and risking failure.

Requires that websites first look at their content, and how keywords have been optimized, and how it is impacting traffic rates and leads. Content-IQ analysis helps to identify gaps that are harming your SEO strategy. These include missing metadata or keywords that have not been optimally utilized. This will help you create better-performing content which will help you keep your visitors engaged and, therefore, boost visitor conversion rates.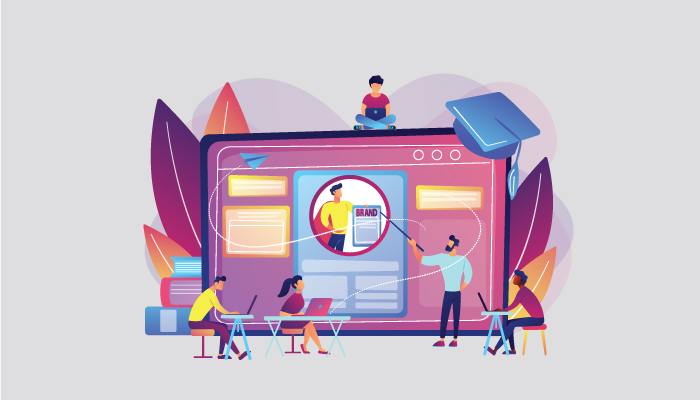 Types of SEO Analysis
The varied types of SEO analysis are listed below:
Technical SEO Analysis relates to non-content elements of your websites and is aimed at improving a site's readability. It involves strategies that improve a site's back-end structure and foundation. Easy readability makes it easy for search engines to understand the site while crawling over it as well as improving user experience. A good user experience is also important for readers and can affect overall traffic and engagement rates. Factors considered in this type of SEO include the speed of the site, how mobile-friendly it is, crawlability, its architecture, how code is structured, indexing, and security (SSL and HTTPS). Inefficient code slows down site load time and will be ranked lower compared to a site with efficient code.
On-page optimization is better received when the website code is minimized. Inefficient code dilutes on-page content. Technical SEO analysis checks if the website adapts to the device being used to view the page. Security is also very important because search engines such as Google will rank SSL protected websites than those that are not. This information can be retrieved from an SEO audit tool by inputting your website then receiving a report on the status of multiple technical elements along with instructions for how to resolve issues if you have any.
On-Page SEO Analysis. Relates to content on your page and involves strategies to optimize one page to rank higher on SERPs. Factors included to optimize on page seo are keyword research, page title and meta-description, keyword optimization, and content creation.
Keyword research involves finding the best keywords to target. Keyword optimization involves placing keywords in all the correct places. On-page content involves creating high-quality target content that is focused on the target keyword and provides value to the visitors. Your website should include your primary keyword in both the tile and meta-description to help Google understand the semantics of your page. The page title and meta description helps differentiate your page from that of your competitors. The intriguing page title will engage visitors and therefore increase click-through rate and reduces bounce rates.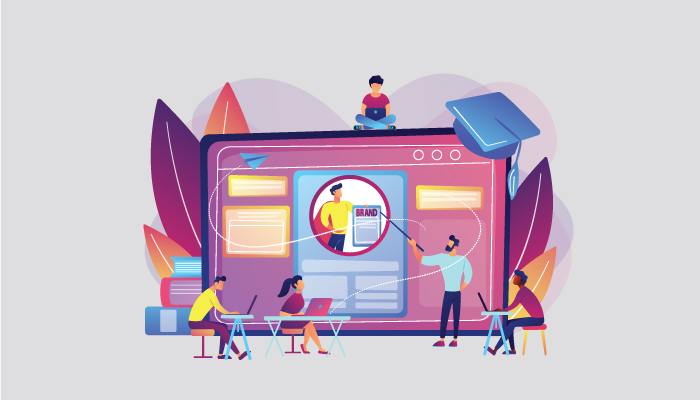 Off-Page SEO Analysis. It is aimed at increasing a website's domain authority and Google's interpretation of the site. It involves activities outside of your website that helps boost the ranking of your page. Domain authority is a measure of a site's credibility and its ability to rank high in search engines. It includes aspects such as link building, social media usage, and local citation directories and sites.
How to Perform SEO Analysis Using SEO Analysis Tools?
While determining how to use SEO analysis tools, it is important to learn the steps before the stage and the actions taken during the analysis. The steps in performing SEO analysis include:
Perform Keyword Analysis: As much as great content is valuable, if you do not make use of the right keywords, no one will get to see your content. Before identifying your SEO competition, it is important to do an SEO keyword research that will be the foundation of your SEO strategy.

Identify and Analyze Your Top Competitors: Your competitors are companies that rank high in your keyword search. Focus on 3 to 5 top sites. Analyze from your competition their strategy for visitor-to-leads conversion, their domain age, mobile-friendliness, are they using HTTP or HTTPS, primary calls-to-action, their service area, and social media presence. Develop a strategy that will help you boost your search performance, mobile performance, and page load speed.

Audit Social Media and Content: Evaluate your competitors' blogs, Facebook page, Twitter, LinkedIn profiles, and Pinterest account. Check their engagement ratio, how often they share updates, and the number of active followers.

Determine Your Strategy: Use the data and insights from your seo competitor analysis to develop your strategy based on the number of backlinks you need to acquire, number of internal links, number of articles to share, and what keywords to focus on.
Reasons to Use SEO Analysis Tool
Use your SEO analysis tool to do the following:
1. Check Your Baseline Score and Visibility on Google
To gain a better understanding of your overall website visibility, the first step is to check how your website ranks on Google by identifying the number of web pages ranked on the search engine, and its average position in the SERP. This will help in your online marketing strategy.
2. Check URLs and Meta-Descriptions
Use SEO analysis tools such as NinjaSEO to check for irrelevant URLS and meta-descriptions. Optimize irrelevant URLs by shortening them to about 4 to 5 words that describe the content on the page. Optimize URLs by summarizing what your page is about and including both primary and secondary keywords.
3. Evaluate Incoming Links/ Back-Links
Incoming links, also known as backlinks, help you see who is linking to you and insights on how to improve your ranking. Backlinks are links to your website which have been hyperlinked on another website. They help in ranking your page highly since they are an indicator of the trustworthiness of your site.
According to digital marketer Rio Rodrigues, "Google and other major search engines think about backlinks "votes" for a specific page." (https://twitter.com/RiaRodriques/status/1340587014899449856)
Backlinks area unit links from 1 website to a page on other websites. Google and other major search engines think about backlinks "votes" for a specific page. If you want to know more then visit https://t.co/QUe5I4Fm7E#backlinks #SEO #DigitalMarketing pic.twitter.com/NkpY07X428

— Ria Rodriques (@RiaRodriques) December 20, 2020
Backlinks are thus an important aspect of website optimization.
However, research from Ahref shows that 91% of all websites never receive organic traffic from Google due to not having backlinks.
To check your back-link profile, enter your domain name in the backlink checker of SEO analysis tool. It will bring back information on back-links from other sites, URL rating, domain rating, and referring domains.
Domain rating indicates the authority that a website has on the internet based on backlinks it has from other sites. URL rating indicates the authority of specific pages which is based on backlinks and its hosting domain authority. The results also indicate backlink growth (progress in acquiring new links), broken links, link intersects which shows a site linking to various other sites of the same niche, and back-link anchor text.
4. Check Titles and Headings
Ensure that your title and heading grab the attention of visitors by using your choice of SEO keywords. Instead of using high volume keywords that are very competitive, use their less competitive long-tail keyword counter-parts to improve your chances of ranking better.
5. Check Your Page Load Speed
SEO analysis tools can help you identify your page loading speed which not only affects your search engine rating but also affects your user experience. Visitors will bounce your site if it takes too long to load. Page load speed test will indicate if there are any problems with coding and optimization. These can be fixed at the back-end of your website by optimizing images or minimizing JavaScript, CSS, or HTML code.
Improve Search Engine Rankings with All-in-One SEO Tool Sign Up 14 Day Trial
6. Analyze Your Internal Links
Internal links are added to pages on your website to help visitors in navigating the various pages on your website hence improving user experience. Internal linking is the process of strategically adding these internal links to various pages of your websites, keeping in mind keywords and anchor text. You can add these links to both older and newer websites as long as the links direct visitors to relevant information.
7. Check Your Spam Score
SEO links help you see the websites that have linked to you and give your spam score. Spam score increases when you have backlinks to low-authority websites. These low-quality backlinks can be removed by disavowing the links or asking the webmaster of the particular website to remove them.
8. Analyze Your Web Content
Content IQ analysis is done to analyze the quality of your data by checking how your content ranks to your chosen keyword, identify missing meta-data, and unoptimized keywords. Website content affects how visitors engage with you and in turn, affects traffic rates.
9. Check for Broken Links
Broken links give a negative user experience and will lead to high bounce rates. To fix broken links, ensure proper spelling for your website URL or do a 301 redirect to another relevant URL.
10. Audit Images
SEO analysis helps you identify unclear images or those that do not load properly. You can optimize images by reducing their size through compression and/or use proper alt text. Alt-text is used to clearly describe the appearance and function of the image.
Conclusion
SEO analysis, which is akin to a health checkup, is a critical process in your overall SEO strategy. SEO analysis can help you improve the content around your keywords, ensuring links are working, optimizes your site speed to be above the recommended 2.5 seconds, and keeping your spam score down by ensuring you have backlinks to high-authority websites. An effective SEO analysis requires a powerful seo tool.
What Makes the Best SEO Tool?
#1
Audit, optimize websites, build links and grade webpages
#2
Get a detailed report of backlinks from a frequently updated database of 3.2B inlinks
#3
Generate keywords and LSI based on Google keywords search tool
#4
Generate the site crawl map to get the hierarchical structure of all the web pages and links
#5
Crawl webpages, find score & get recommendations using powerful extension
#6
Identify authors details based on specific keywords & automate outreach activity using links bot
#7
Foster Link Building Proces
#8
Instant Sitemap Generation
#9
Unbelievable pricing - the lowest you will ever find
#10
Everything your business needs - 50 apps, 24/5 support and 99.95% uptime
Join the SaaS Revolution
All-in-One Suite of 50 apps

Unbelievable pricing - ₹999/user

24/5 Chat, Phone and Email Support