5 Outstanding Benefits of Using an Advanced Keyword Tool
Advanced keyword tool can get you ahead of the competition in more ways than one! There are features that make these tools so valuable.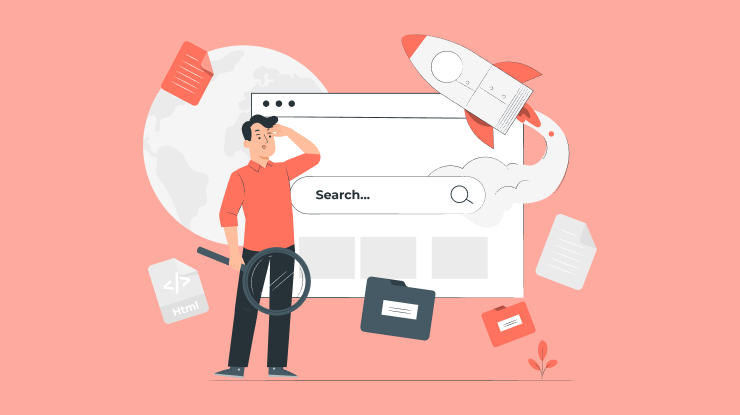 For your business to succeed, you need to be visible online. That means being near the top of the search results on Google. You're near the bottom of the competition if you're not on the first page of search engine results pages (SERPs), but you can change that by using SEO and keyword research to get ahead of the competition!
Features of an Advanced Keyword Tool
Advanced keyword tools can get you ahead of the competition in more ways than one! There are a lot of features that make these tools so valuable, so you should take advantage.
Search Volume Analysis
You don't want to waste your time and money on ineffective strategies. Advanced keyword research tools can help determine the best keywords to target for your business. If a keyword has a high search volume, that means it will lead to more traffic to your website.
Keyword Rank Checker
The rank checker compares your website to your competitors'. With more data and information, you can better understand your competitors' strategies and what words they are using for SEO. Going head-to-head against major companies is just one of the many potential benefits of using a keyword rank checker.
Keyword Suggestions
Advanced keyword tools can help you find related keywords with your own list. Just start typing keywords into the tool, which will give suggestions. Choose the best keywords to target, and you can go even further in your SEO strategy.
Negative Keyword Research
Most people don't use negative keywords but they can be instrumental. These keywords are words that are irrelevant to your business. For example, if you're targeting the keyword watchdog, you might want to exclude the word pet. With this feature, you can eliminate those keywords that are irrelevant to you.
Multiple Tools in One
Rather than using multiple tools to get all the information you need, advanced keyword tools have everything in one convenient place. They have unique features that can help you with SEO and keyword research. You can narrow your keywords to get the best results with the least effort.
Benefits of an Advanced Keyword Tool
You don't have to do keyword research alone! An advanced keyword tool can help you with everything. From finding the most popular keywords to figuring out how to use them effectively, this tool has everything you need to plan your SEO.
Find Keywords with High Search Volume and Low Competition
Keyword research is the first basic step in every successful SEO campaign. You're sending the wrong traffic to your site if you don't know what people are looking for and what they want to buy. Finding keywords with high search volume and a little competition is necessary for any successful SEO strategy. However, it's not as easy as it sounds. You must follow a specific process to find keywords that will give you the best chance of ranking on Google.
There are keyword research programs available that can help you uncover the profitable world of long-tail keywords. These are more specific keywords than your industry's few popular buzzwords. If someone searches for your long-tail keyword, they're more likely to convert on your site when they get there. Long-tail keywords can link to specific phrases used on your site and make their use in your content unique. Once your content stands out with long-tail keywords that audiences are searching for, it will usually become more profitable and rank higher on search engines.
You can start your SEO and content marketing campaign with a list of high-volume, low-competition keywords. Create content that targets your chosen keywords to reach your target audience. If done correctly, you can rank for each keyword on the first page of Google and maximize your site's traffic.
Track Rankings for Targeted Keywords
Keyword research can help determine where to focus your website management efforts. The right keywords ensure that your content will help you become the top-ranked site on Google. In addition, you can attract your target audience and keep them coming back for more, resulting in increased website traffic and conversions. All of this is good for your online business.
Monitoring your pages' positions in search engines is not always simple. Google Analytics and Search Console provide data about search positions and the queries your pages are being discovered for. Still, this information is not always presented in a user-friendly way. For example, if you look up a specific page, you might see its average search position—but this number reflects the page's search position across all queries it appears for. It can be challenging to determine if your page ranks for a particular query.
Keyword rank trackers are tools that show you how well your page is ranking for a particular keyword. You enter the keyword you want to track, and the tools pull information from various sources to show you where your page ranks. These tools make it much easier to monitor keywords over time, so you can quickly take action if there are any changes.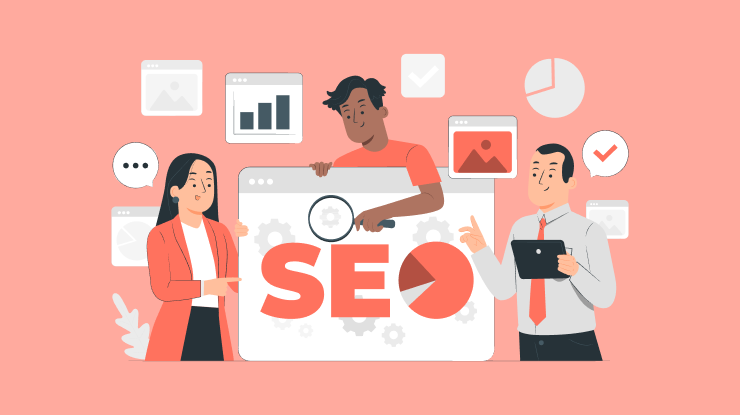 Find New Keywords and Analyze Your Competitors' Strategies
It's essential to track your SEO campaign, but you also need to know where you stand among your competitors. The ultimate goal of SEO is to rank above your competitors and grab the top spot. But how do you know how well you're doing if you don't know how well your competitors are doing?
A keyword research tool doesn't just give you feedback and volume for different words, but also lets you see what your competitor is doing. For example, you can enter a landing page URL or website into a keyword research tool that will show you its target keywords.
A keyword research tool can help you with your competitive analysis in several ways. For instance, you can recommend keywords based on your website's niche or the intent of your web page. You can get instant feedback and organize keywords into Ad Groups for running ads. You can also identify keywords that convert and drive traffic and seo competitor analysis for your articles by highlighting suggested terms.
Conducting a thorough analysis of your competitors' keywords can help you identify keywords that you're not currently ranking for but are helping your competitors perform well digitally. You can learn about the topics your competitors are writing about, which will help you develop a stronger content creation strategy and improve your SEO campaign.
You can also discover the links that your competitors are using. You can decide whether to recreate them and identify the most valuable links. And most importantly, you'll be able to discover new ways to get ahead of your competitors. You'll find new opportunities to create a better SEO strategy.
Export Data into Different Formats for Additional Analysis
If you want your content to be successful, base it on SEO and keyword research. This way, you'll know what topics are currently trending. You can create more compelling content that resonates with your audience. It's important to stay up-to-date because if you keep publishing unrelatable content, you risk losing existing clients and website traffic.
SEO is a competition in many ways, but it's still worth optimizing your content for other reasons, like improving user experience. Optimizing your content can help reduce bounce rates and increase conversion rates even if you're only focused on paid advertising. If you're putting content online, it can't hurt to know how it's performing in the search results.
Improve Search Engine Rankings with All-in-One SEO Tool Sign Up 14 Day Trial
Monitoring your keyword rankings gives you an idea of where your content stands compared to your competition. This can help determine if your optimization strategies are effective. Google looks at more than just how fast your site loads or how often you use a keyword on your page. The quality of your content is also essential. Are you offering the best answer to a specific question? Is your content easy to read and user-friendly? All of these factors are important. If you're not ranking well, it's probably because there's still room for improvement.
If you want to do keyword research, you must first do background research about your target audience to understand your customers better. If you know trends and customer behavior, you can write better and provide your customers with the information they want. Google collects customer data based on behavior patterns within its database.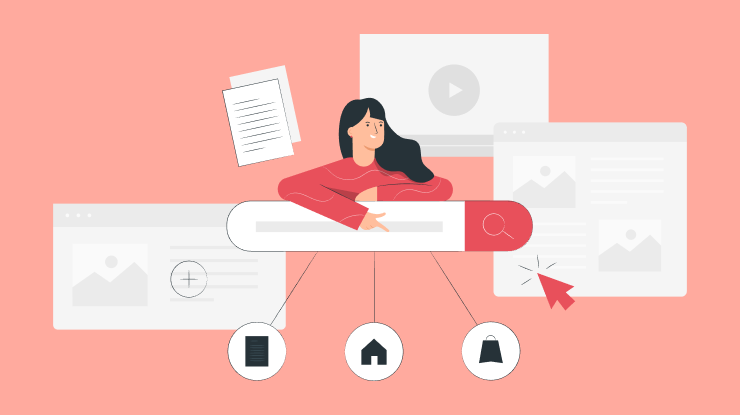 Access a Variety of Keyword Suggestions
One of the benefits of keyword research is that you can find new and interesting topics to write about for your niche. With keyword suggestions, you'll have a range of fresh topics your audience will find interesting!
A keyword reccomendation tool lets you see the search volume of a keyword and enables you to target keywords that will help you achieve your SEO goals. Not only that, but keyword research tools allow you to search for keywords from multiple sources to get a lot of data. You can also spot keyword trends and uncover new long-tail keywords that are just gaining traction.
Conclusion
If you're serious about SEO and keyword research, you must ensure you're using the right tools. The best tools can help you get ahead of the competition by increasing your visibility online. It can also get more traffic to your website, which means more customers and sales for your business. And if you need an advanced keyword tool, you've come to the right place.
NinjaSEO offers you an all-in-one SEO tool that allows you to site audit for unlimited pages with a visual crawl map, automate keyword-specific link-building opportunities using Links Bot and save-to lists, and use SERP Tracker for unlimited sites and keywords. Our SEO keyword tool helps you find the best keywords to enhance your content based on the seed keyword, competition index, and search volume. Try it now!
What Makes the Best SEO Tool?
#1
Audit, optimize websites, build links and grade webpages
#2
Get a detailed report of backlinks from a frequently updated database of 3.2B inlinks
#3
Generate keywords and LSI based on Google keywords search tool
#4
Generate the site crawl map to get the hierarchical structure of all the web pages and links
#5
Crawl webpages, find score & get recommendations using powerful extension
#6
Identify authors details based on specific keywords & automate outreach activity using links bot
#7
Foster Link Building Proces
#8
Instant Sitemap Generation
#9
Unbelievable pricing - the lowest you will ever find
#10
Everything your business needs - 50 apps, 24/5 support and 99.95% uptime
Join the SaaS Revolution
All-in-One Suite of 50 apps

Unbelievable pricing - ₹999/user

24/5 Chat, Phone and Email Support