How Keyword Tools are Useful to Drive Traffic
Keyword tools to conduct thorough keyword research and can effectively attract your intended audience to your website through search engines.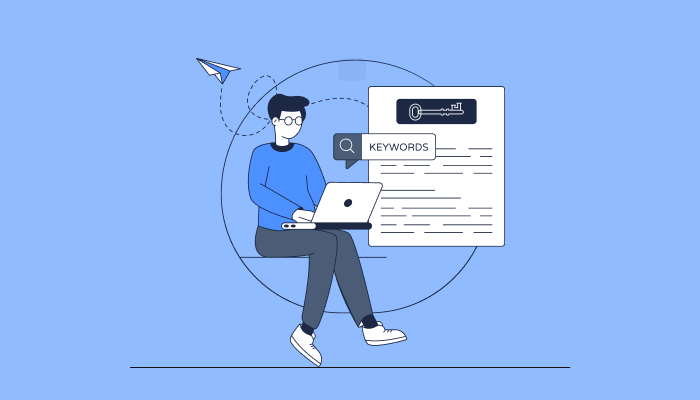 SEO is built on keywords. If people aren't searching for the topic you're writing about, you won't get any traffic from Google, regardless of how much effort you put in. It is why becoming a master in keyword research is crucial for achieving SEO success.
In this article, Below are a few reasons why Keywords are useful for a successful SEO strategy. So, let's get started!
How do Keyword Tools Work?
Keyword tools are programmed to help digital marketers identify the most relevant and popular keywords related to their business or industry. These tools work by analyzing the search queries made by internet users. It provides data on the most commonly used keywords, search volume, and competition for each keyword.
Keyword tools may use different sources, such as search engines or other websites, for gathering data on search queries and relevant keywords. They may also use advanced algorithms to generate suggestions for related keywords or long-tail phrases that can be incorporated into a website's content strategy.
Usefulness of Keyword Tools to Drive Traffic
Keyword tools can help you measure the effectiveness of your SEO efforts. By analyzing the performance of your targeted keywords, you gain insight into which keywords are working and which ones need to be improved. This helps you refine your SEO strategy and make it more effective in driving traffic to your website. Here are some examples of how using keyword research tools may help you increase traffic.
Developing Organic SEO
Keyword tools offer more than just identifying relevant keywords in your niche; they also provide multiple opportunities to optimize your keyword usage across your entire SEO strategy. While finding crucial keywords remains a top priority for any good keyword research tool.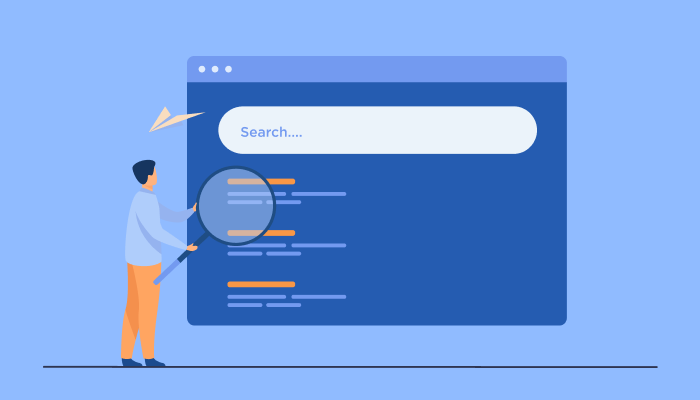 Besides they can also assist with the following:
Interpreting general keyword patterns
Evaluating the importance of long-tail keywords
Providing up-to-date keyword data for precise metrics
Offering keyword suggestions based on your website niche or webpage intent
Providing instant and automatic feedback and grouping keywords into Ad Groups for running ads
Assisting in identifying high-converting and traffic-driving keywords
Optimizing your articles for SEO by highlighting recommended terms
Conducting such research manually or without a keyword suggestion tool would result in obsolete findings. It would take considerable time to track down the required information. A research tool incorporates all these advantages into the program, enabling you to obtain the necessary data with a simple click.
Monitor Important Metrics
Monitoring and enhancing your website's ranking metrics are critical for successful keyword research. After using research tools to incorporate the appropriate keywords in your content, it's vital to keep track of your progress. Research tools such as NinjaSEO come equipped with features that enable you to stay up-to-date with your keyword performance. With this tool, you can:
Identify the keywords that are generating the most traffic to your website
Monitor keyword performance with Keyword rank checker
Organize keywords based on high and low bids, competition index, and search volume
Generating Customized Keywords
Using a plethora of generic keywords may be acceptable in SEO. However, a great keyword tool can provide recently discovered keywords and allow you to create your own based on search query reports. These customized keywords originate from your website, and online users have employed them to discover your ads. Therefore, customized keywords are highly pertinent to both your SEO and business.
Here are the advantages of utilizing personalized keywords through a keyword research tool:
Keyword Control

A reliable keyword tool allows you to group keywords and organize them into targeted clusters. It eliminates static keywords and provides greater control over your keyword strategy.

Query-Focused

With a trustworthy keyword research tool, you can obtain query-specific keywords. This improves your website's visibility on search engines such as Google. It can enhance your website traffic and paid advertising conversions, such as pay-per-click (PPC).
Keeps Your Audience Engaged
To captivate your clients and prospects, generating engaging content is crucial. Conducting keyword research will aid in identifying your audience's interests and preferences. It allows you to develop content tailored to their needs. You can produce diverse content types, such as blogs, videos, eBooks, white papers, infographics, or other information. But the essential factor is that your audience wants to learn about it.
Discover High-Value Keywords Quickly
Keyword tools can help you delve beyond the few commonly-used buzzwords in your industry. It can help you uncover the lucrative realm of long-tail keywords. These lengthier keywords are deemed high-value due to their specificity.
When an individual searches for your long-tail keyword, there is a high likelihood that they will convert upon arriving at your site. Long-tail keywords can connect with specific phrases on your site and render their inclusion in your content.
As your content features long-tail keywords that your target audience is searching for, it will typically gain more profitability and higher rankings on search engines.
Grasp the Competitive Landscape
Keyword tools enable SEO professionals to comprehend the competitive landscape by providing a clear view of their competitors. For example, suppose you have an idea for a content piece you want to create. You can identify which domains are already competing for the relevant keywords with keyword tools. It provides valuable insights into the difficulty or ease of ranking in the top position on Google and other search engines.
Discover low-competition Keywords
Assessing the level of competition for keywords is crucial during the research process. With Keyword Planner, competition is determined based on the number of advertisers that have shown interest in a particular keyword about all keywords across Google.Assessing the level of competition is an important step when researching keywords. In Google Keyword Planner, competition is measured by the number of advertisers that bid on each keyword in the specified location and Search Network.
The metric is rated as low, medium, or high. It can indicate how many sites are targeting those keywords. While it's based on the number of advertisers, it can also help estimate the general competition level. To optimize your keyword strategy, it's recommended to focus on keywords with medium or low competition.
Get started with the leading Keyword Tool today! Sign Up 14 Day Trial
Some Interesting Facts
Over 68% of online experiences start with a search engine. This makes keyword research a critical aspect of any digital marketing strategy. Long-tail keywords make up 70% of all search traffic. This indicates that targeting these specific phrases can be highly valuable for businesses.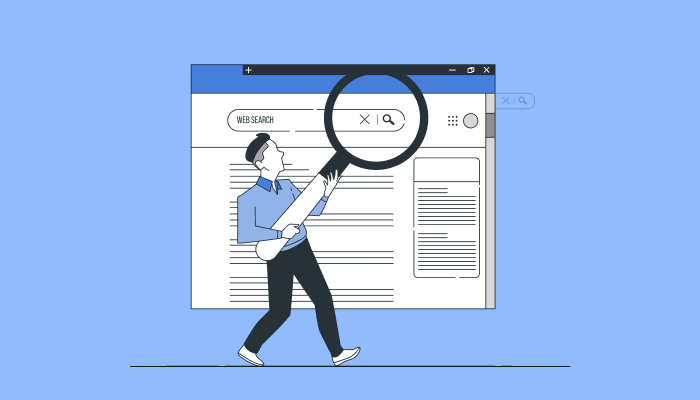 According to Backlinko, the top three search results on Google get over 54% of all clicks. This emphasizes the importance of ranking high for relevant keywords. Ahrefs data reveals that over 90% of all web pages get no organic search traffic from Google. Many businesses are not properly utilizing keyword research and other SEO strategies. According to search engine land, mobile devices account for over 60% of all searches on Google. This highlights the importance of mobile-focused keyword research.
Final Thoughts
The purpose of keyword research goes beyond simply identifying words that your audience may search for. It's about discovering high-quality keywords that can have a meaningful and positive impact on your website.
Through keyword research, you may discover useful insights about your competitors and stumble upon great ideas for content. With Seo optimizers like NinjaSEO, conducting such keyword research is a breeze.
What Makes the Best SEO Tool?
#1
Audit, optimize websites, build links and grade webpages
#2
Get a detailed report of backlinks from a frequently updated database of 3.2B inlinks
#3
Generate keywords and LSI based on Google keywords search tool
#4
Generate the site crawl map to get the hierarchical structure of all the web pages and links
#5
Crawl webpages, find score & get recommendations using powerful extension
#6
Identify authors details based on specific keywords & automate outreach activity using links bot
#7
Foster Link Building Proces
#8
Instant Sitemap Generation
#9
Unbelievable pricing - the lowest you will ever find
#10
Everything your business needs - 50 apps, 24/5 support and 99.95% uptime
Join the SaaS Revolution
All-in-One Suite of 50 apps

Unbelievable pricing - ₹999/user

24/5 Chat, Phone and Email Support