How to Get the Best SEO Checker to Power up Your Site SEO?
Search Engine Optimization is no doubt now the bare essentials when it comes to digital marketing. Here are some solid tips on how to get the best SEO checker to power up your site.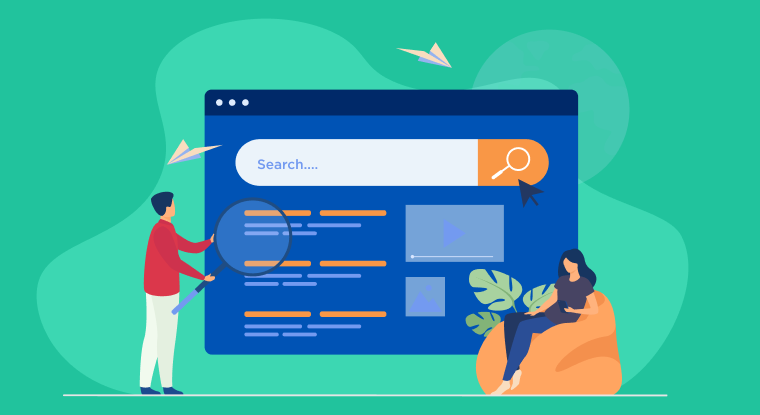 In the vast dense jungle of the Internet, it has become more and more crucial that you optimize your websites perfectly to let your customers know what exactly you are offering. Here's some help!
According to Gartner for Marketers, using low cost tactics like Search Engine Optimization (SEO) can act as a first step to build a strong online presence.
The goal of SEO is not to rank #1, it's to generate leads and sales.
An SEO checker is a tool that helps you analyze your website to see how well you are optimizing your content and remaining compliant with the best practices for the major search engines. It is a valuable instrument in your digital strategy.
It is not uncommon for businesses to invest in a search engine optimization checker or two. But when you are trying to decide on your first or maybe adding another SEO checker to your list, what features should you look for? What key features does an SEO tool offer? Let's have a look at each of these features and how they can optimize your site.
What does an SEO checker do?
Running an SEO check will help you take a closer look at how your site is currently performing. Most SEO checkers will look at factors such as:
The usability of your site
Your site speed
Metadata
Your alt tags
Your social media interactions
Internal and external links
An SEO optimizing platform will help you evaluate how well your site adheres to SEO best practices. It will alert you to potential problems before they become an issue with your rankings and impact your site traffic.
Although this information is helpful, it does fall short in its ability to help you build a strong site that will maximize your appearance in search.
Features to Look Out For When Choosing the Best SEO Checker Software
Below are a few features to look out for when choosing SEO checker software: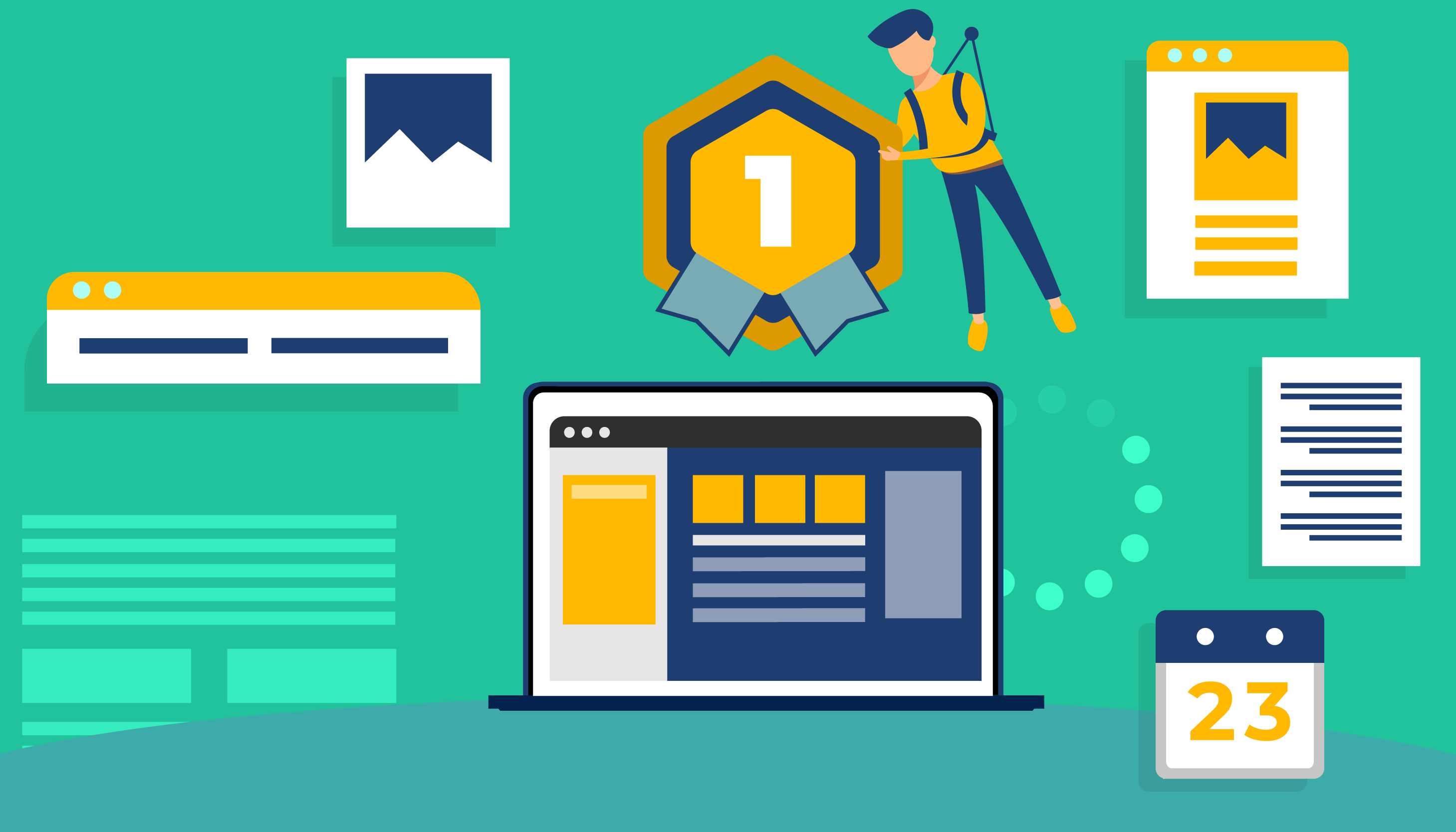 1. SEO Grader
You're new to the SEO game and you're looking for an SEO checker that will give you an idea of where your SEO stands now. That makes an overall SEO grader an absolute must-have for any beginner's SEO checker. Because maybe your website is already well optimized, both technically and content-wise. Or maybe you've got some problems with links that you don't know about.
Picking an website grader that provides you with an overall SEO score in a way that is quick and easy to digest tells you if you've got a problem worth investigating, something's gone horribly wrong or if your SEO is good enough for now.
2. Technical SEO crawler
Technical SEO is crucial to your site's success. It's what allows Google to find, crawl and index everything that's on your website.
Almost any SEO checker will detect the presence of a robots.txt file and a sitemap, but a good tool will take it a step further and crawl your website in the same way Google does. And, ideally, it will find issues that Google looks for when it crawls your site:
Duplicate content: Duplicate content can strike by accident. A good SEO tool will find technical issues that cause duplicate content that you might not know about.
Broken pages and links: Crawlers, like Google, access pages by following links so they can't index content if your links don't work or your pages are inaccessible. A good SEO crawler finds links that lead to pages that return error codes.
HTTP and HTTPS conflicts: Insecure sites are bad, and secure pages with insecure assets return big scary warnings. Your beginner's SEO tool will find these instances of images, videos, CSS and more hosted on insecure URLs.
3. Mobile Optimization
Mobile traffic is making up more and more of all organic visitors. So much so that Google has started going mobile first when indexing pages. For a beginner, a best seo checker should, therefore, be able to determine how mobile friendly a website is and what needs to change to improve it:
Touchscreen readiness: How easily can a user click a link or button without accidentally clicking another one?
Mobile compatibility: Do any pages use Flash, Silverlight or other web technologies that don't work on all mobile browsers?
Mobile viewport: Are page ratios set to conform to device screen width?
Speed: How fast does a page load when accessed on a less powerful processor on a slower network?
Thanks to the aforementioned developments in mobile search, mobile-friendliness is an important ranking signal for Google.
4. Keyword ranking
Ah, the mean of SEO: keyword rankings. As a beginner to SEO, this may be what you're most interested in. So, of course, your SEO checker should include a feature that finds, tracks and compares your keyword rankings.
When evaluating an SEO keyword tool, make sure it includes these features:
Search volume: People used to use Google's AdWords Keyword Planner to find search volume, but you can no longer do that unless you meet a minimum spend threshold. An SEO checker that includes search volume is a major plus.
Ranking: Obviously you want to see where your site appears in SERPs for your keywords.
Movement: Again, this is probably obvious, but you want to be able to see how much your rankings have changed over time.
Competitor rankings: No website is without competitors, and knowing where your competitors rank is a big part of search marketing. The ability to add and track competitors is a must with your SEO checker.
Ranking table: You're tracking competitors, but what about the other pages that outrank you? Your beginner's keyword tool should include the top ten for each keyword so you know who your competition is.
5. User-friendly interface
SEO can be, quite frankly, complicated and intimidating. And you're new to SEO, so any tool you choose should have a low barrier to entry. Obviously, every tool takes a click or two to figure out, but anything that takes more than that isn't for you.
Things that will make a tool easier for you to use are:
Robust help center and/or knowledge base that you can search to answer questions.
Clear, concise and actionable advice based on the current status of your website's SEO.
Easily accessible, friendly and helpful customer support team.
Clear layout, logical navigation, and generally well-thought-out user experience.
If you're new to SEO and don't know much about it, your SEO checker really should there to help you learn the ropes, get your feet under you and then grow with your knowledge. If you feel like a particular tool is throwing you in the deep end, it's probably not the right tool for you.
Fortunately, most SEO checkers will offer a free trial period so you can get to know it a bit before committing. Take the time to try out every feature before making a decision to make sure that your first SEO tool will make your marketing easier and more effective without making your head spin.
6. On-page Audits
Along with DA or Domain Authority, PA or Page Authority is an important factor in SEO. In other words, a single page of a site must be well audited for SEO as that is what's judged by search engines when they decide to show it up in the results.
A page well audited for SEO is your first step towards making sure you have pulled out the basics of SEO. A good SEO checker must allow its users to audit various pages for ranking factors. One can go ahead and manually check all the basic requirements on pages, but having a tool could help you crawl multiple pages and provide you reports of page audits.
A good website audit feature in an SEO tool must help you check on various features such as:
Length, content, keyword relevancy of your meta title and description.
Keyword relevancy, keyword density, etc of the page for the target keyword.
The page's readability score.
SEO checkers have various plans, and under some lower premium or free plans, often there are limits on the number of pages that can be crawled per month. When zeroing down on an SEO checker, it would be a good idea to check if the offered crawled pages for audits are sufficient for your business use case.
7. Integration with other tools
The best SEO checkers should be agile in their structure, and diverse in their integration possibilities.
When it comes to the overall impact of your digital strategies, if your SEO checker can integrate well with other tools it would be a nice feature to have. A one place view where you can slice and dice the data further would give one a better insight.
8. Price factor or SEO tool budget
Price is a factor when it comes to choosing an best seo checker. Some may be too expensive for some of us budget-conscious consumers.
By comparing the features needed v/s offered and the price, we could try and zero down on certain tools. If your SEO strategy does not foresee to use exhaustive features of the tool, you could always opt for the lower-priced tools and then switch to others when the need arises.
The Best SEO Checker Tools
Here are what we consider to be the 3 best SEO checker tools with a quick outline of their benefits, features, and pricing: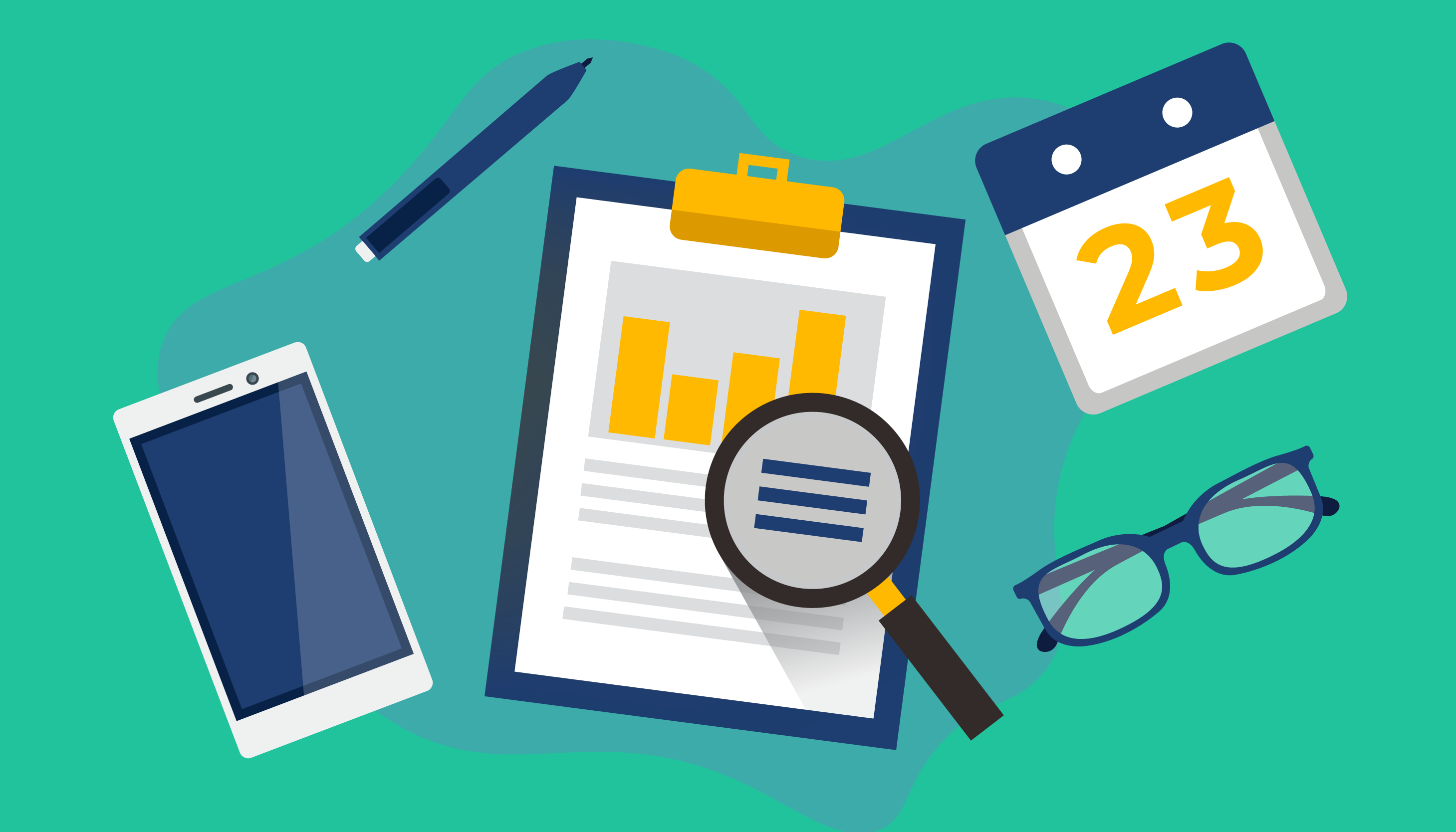 NinjaSEO's On-Page SEO Checker
Developed by 500apps, NinjaSEO allows you to enter the primary keyword and check the status of on page seo for that keyword in seconds. It is among the very best when it comes to measuring page score and identifying the seriousness of your page's SEO health. This seo tool allows you to not only fix the issue but learn and understand it well to get the permanent fix.
Features:
Page Audit with Keywords
Severity Check
Learning and fixing errors
Pricing:
Low = $10/month per user
High = $50/month per user and you can get unlimited access to the all-in-one, integrated suite of apps and all their features.
There is a 30-day free trial.
Ahrefs' Keyword Explorer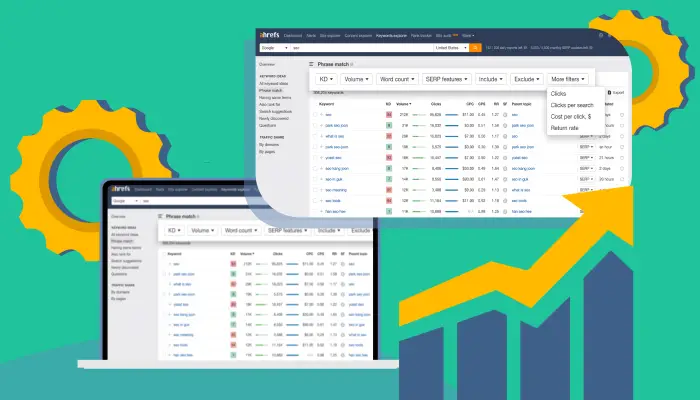 Ahrefs is up there as one of the best and most complete SEO checker tools. Their keyword research tool is among the very best when it comes to gaining valuable insights into keyword optimization.
You can use it to find new and better keywords to target. Their tool shows scoring, backlink data, and more to compare different keywords. You can find keywords by entering your website or your competitors'. It will show you seed keywords, similar keywords, and more.
Improve Search Engine Rankings with All-in-One SEO Tool Sign Up 14 Day Trial
Features:
10 search engines' worth of keyword data
Search volumes, difficulty scores and click data
Parent topic for target keyword
Advanced SEO metrics
SERP overview and position history
Pricing:
Low = $99 per month for Lite plan
High = $999 per month for Agency plan
Google Search Console
Google Search Console (or Webmaster Tools if you are old school) is one of Google's many free SEO checker tools that every marketer should use for improving organic search. For on-page optimisations GSC is uniquely useful.
Inside the performance report you can look for underperforming pages to improve, see which titles get the most clicks and see if there are any updates to your meta data you can do to boost CTR.
Features:
Search performance reporting
Help with SERP analysis
Push data to Google Sheets for more analysis
Pricing:
Conclusion
With all these offered features, SEO checkers ramp up one's efforts and help manage search engine optimization tasks. These are a much-needed asset for online businesses.
You can put your company's sales process on auto-pilot if you have the above features in your seo audit tool. It's not an easy task to find all these features in one checker. However, you can find one which is closest to your needs.
Chances are you have already seen the effects good SEO efforts have on your traffic analysis. Notwithstanding, if you are not an SEO expert, you don't need to be overwhelmed by all the SEO checkers available anymore. You can start by using NinjaSEO to create and maintain the pristine online reputation your business deserves.
What Makes the Best SEO Tool?
#1
Audit, optimize websites, build links and grade webpages
#2
Get a detailed report of backlinks from a frequently updated database of 3.2B inlinks
#3
Generate keywords and LSI based on Google keywords search tool
#4
Generate the site crawl map to get the hierarchical structure of all the web pages and links
#5
Crawl webpages, find score & get recommendations using powerful extension
#6
Identify authors details based on specific keywords & automate outreach activity using links bot
#7
Foster Link Building Proces
#8
Instant Sitemap Generation
#9
Unbelievable pricing - the lowest you will ever find
#10
Everything your business needs - 50 apps, 24/5 support and 99.95% uptime
Join the SaaS Revolution
All-in-One Suite of 50 apps

Unbelievable pricing - ₹999/user

24/5 Chat, Phone and Email Support