Local SEO Strategy: Why It's Crucial for Small Business?
Build your online reputation with a local SEO strategy. Learn what you need to know about local SEO and how to use it to grow your business.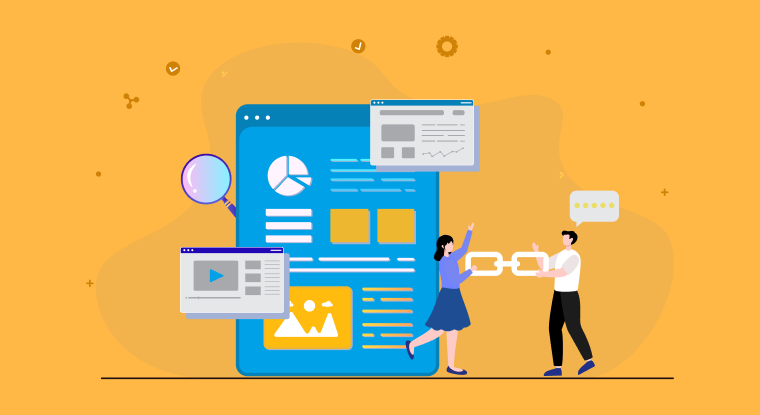 Think of the last time you had to search for a product or service near you, like books. It is very likely that you have used a search engine, like Google to search for the closest bookstore to you and went through the information provided to see if they had the book you were looking for and find their address or contact information.
This is what happens every day all over the world. People use search engines to find businesses near them that offer a product or service that they want. Research shows that over 85% of customers use Google and other search engines to find products and services, and local businesses that offer them. This quote by HubSpot research shows the reality of the use of search engines,
75% of people never scroll past the first page of search engines
This is why Local SEO is so important for small businesses. With a strong local SEO strategy, they can rank at the top of search results and on the first page when the products or services they offer are searched. This gives them an equal playing field with bigger businesses. A recent study by Search Engine Watch showed that internet users interact better with brands that they find through a local search. Local search is on the rise, and businesses have to adapt so that they aren't left behind.
What is a Local SEO Strategy?
Local SEO (search engine optimization) is the practice of optimizing your website so that it is more visible and ranks higher in search results for products and services within a geographical area on search engines. When something is searched on a search engine such as Google, a local pack is shown at the top of the result.
This local pack is a list of the closest businesses that offer the searched item and details about the business. This listing gives increased visibility to businesses that are in the geographical area of the person searching. This is where Local SEO comes in; it optimizes your business website so that you have organic growth and rank higher in the local pack listing. This tweet by Online advantages Charlotte highlights how local SEO improves the online presence of your business.
Benefits of Local SEO Strategies for Small Businesses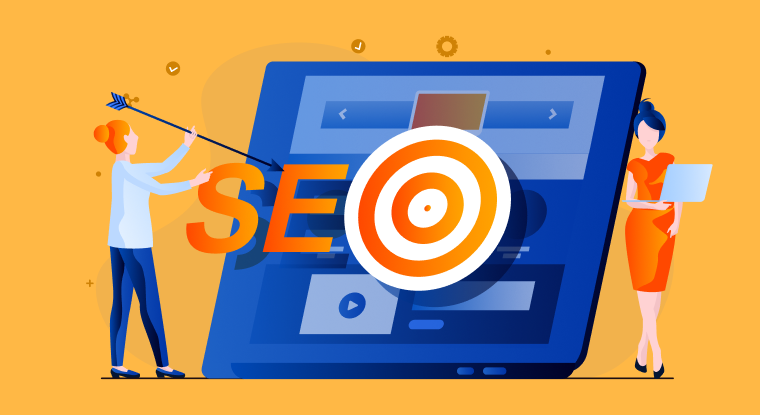 We have given an overview of what Local SEO is and how it can improve the ranking of your business on search engines. However, you also need to know the benefits of being one of the top-ranking business websites. So, here are five benefits that it will bring to your business:
1. Boosts the Local Visibility of Your Brand and Business
When your SEO is targeted at customers within your vicinity, you encourage people to take a short trip to check out your physical store or visit your website and check out the products and services you have. Research shows that over 70% of local online searches led to a physical visit to businesses within 5 miles of the searcher.
2. Brings Organic Leads and Conversions
With local SEO, your website gets more visitors that are in your geographical location. These visitors are more motivated to visit your site and who are truly organic leads that you can convert into patronizing customers. With higher site interactions, you also have higher social signals, which attracts more visitors and more leads.
3. Increases Your Patronage and Sales
One of the primary benefits of a higher search engine ranking for a business is more visitors and customers. This is made even better when the visitors and customers are local ones. They are statistically more likely to patronize your business and become returning customers. You get higher sales, and you get free marketing when they recommend you to other people. This is how your business grows.
4. Increases the Trust Your Visitors Have
Higher rankings bring increased traffic, and when your interaction with visitors and customers is excellent, you are more likely to get positive reviews about your business. This is a big bonus for any business, as searchers can check the reviews posted about your business and use them to decide whether to check out your business or not.
5. Saves Costs for You and Your Customers
When you incorporate local SEO strategies and begin to build your business's online presence, you also get a large amount of publicity. Visitors who patronize you and are impressed will recommend you to friends and family. You get more organic leads without having to spend extra on paid ads and marketing. Your customers also get the advantage of patronizing a nearby business with reduced delivery costs and transportation costs.
What Are the Local SEO Strategies for Small Businesses?
When it comes to small businesses and Local SEO, there is a different approach than what bigger and more established companies would use. You need to incorporate certain steps to drive higher organic growth and traffic, increase the brand's visibility, attract more customers, and rank higher. This quote by Larry Kim highlights how important it is for local and small businesses.
"You can say SEO is even more important for local businesses as it makes you easier to find in your area."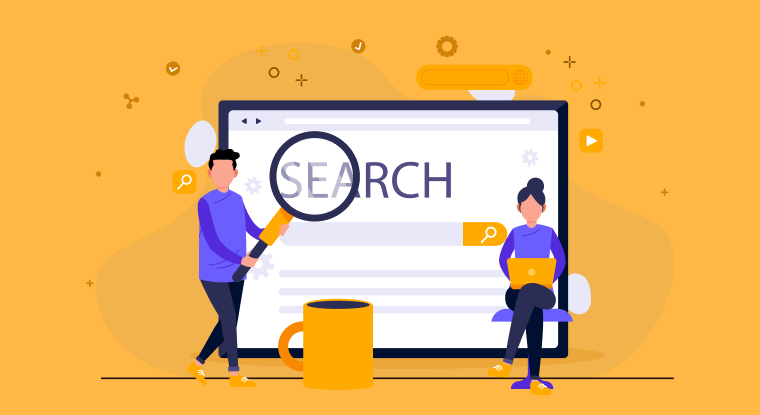 Here are some local strategies to scale your business's online ranking.
1. Optimized & Relevant On-Page Content
One of the best strategies of on page seo for local is producing content that is relevant to the visitors and the geographical area that your business is targeting. It is important that your content grabs the attention of the people in that area. You can do this by writing articles in your blog about local issues, activities and popular people from the place.
You can add content that explains how your products or services can help them in issues that specifically affect the people in that area. You can post images or videos of interactions your business has had with local charities, schools, etc. You can also set up web pages that are location-specific to draw their attention.
2. Regular Reviews
One of the best ways to get increased traffic and interactions is by convincing your visitors and searchers that your business is legitimate and trustworthy. You can do this with positive reviews of your business. This will also encourage local visitors to patronize your business. According to a Local consumer survey by BrightLocal, 85% of web searchers rate online business reviews as high as personal recommendations.
The best way to use this strategy is by getting your customers who write reviews about their experience with your business and the product or service they purchased. You can ask after the sale is concluded or send a check-up email or message asking for reviews about their experience.
3. Local Keywords
One very important strategy in local SEO is to have specific keywords that are relevant to local website visitors. You should research and filter the keywords that you include in your content and site to get long-tail keywords relevant to the specific geographical area. Brain-storm or use keyword research tool to get tailored keywords related to your business. With these keywords, you can optimize your meta content and directly access your target audience.
Let's give an example. If your business sold books in Atlanta, you would avoid keywords like "bookstore," and target long-tail keywords such as "bookstore in Atlanta," "bookstore near me," "Atlanta bookstore." This will help your business website be seen by people living in Atlanta who are looking for a bookstore located in Atlanta.
4. High-quality Local Links
According to many studies and research on SEO ranking, the presence of link signals is one of the most important factors for ranking in a local pack and on a search engine in general. Link signals are the backlinks in other sites that lead visitors to your web pages. In local link building, you have your links attached to other relevant websites so that when local visitors are on that site, the links can lead them to your website.
These backlinks are also a way to verify the authenticity of your site so that visitors who already trust in one site and follow your link from such a site will be inclined to believe that your site is legitimate as well. The more local links you have, the better your ranking.
Improve Search Engine Rankings with All-in-One SEO Tool Sign Up 14 Day Trial
5. Business Listings
Another top-ranking factor for local pack rankings is the presence of a Google My Business profile for your business. You can easily create one via a Google account if you do not already have one. Through this profile, searchers can see an overview of your business and what it does, make suggestions on areas such as hours, location and categories.
Before you can have a Google My Business profile, you have to verify your business, and you can do this by claiming your listing. You can get a listing on the Google My Business site. You should also try to get listings on all the important business directories you know, and when doing so, you must make sure that you use the same business information in all the directories. This consistency is important because Google will not recognize the information in the directory as belonging to your business if it is inconsistent with other listings.
Conclusion
Of course, with how important local SEO is to your business website's online presence and ranking, you'd want to do it perfectly. It's natural that a business owner with little experience in local SEO and its strategies would make a mistake, which is where seo tool comes in. This can take the technicality of SEO away and make it a simple and straightforward process for you.
One of the best tool to handle your local SEO is NinjaSEO by 500apps. It can implement all the strategies you need to get your website to the top of the local pack ranking. It also comes at a very budget-friendly subscription price that gives you access to many other apps to help you scale your business. Try NinjaSEO today and see how the online visibility of your business will grow like never before.
What Makes the Best SEO Tool?
#1
Audit, optimize websites, build links and grade webpages
#2
Get a detailed report of backlinks from a frequently updated database of 3.2B inlinks
#3
Generate keywords and LSI based on Google keywords search tool
#4
Generate the site crawl map to get the hierarchical structure of all the web pages and links
#5
Crawl webpages, find score & get recommendations using powerful extension
#6
Identify authors details based on specific keywords & automate outreach activity using links bot
#7
Foster Link Building Proces
#8
Instant Sitemap Generation
#9
Unbelievable pricing - the lowest you will ever find
#10
Everything your business needs - 50 apps, 24/5 support and 99.95% uptime
Join the SaaS Revolution
All-in-One Suite of 50 apps

Unbelievable pricing - ₹999/user

24/5 Chat, Phone and Email Support