11 Keyword Research Strategies to Identify the Right Keyword
The key to SEO is targeting the right keyword for your content. These 11 keyword research strategies will help you identify the best keywords for your content.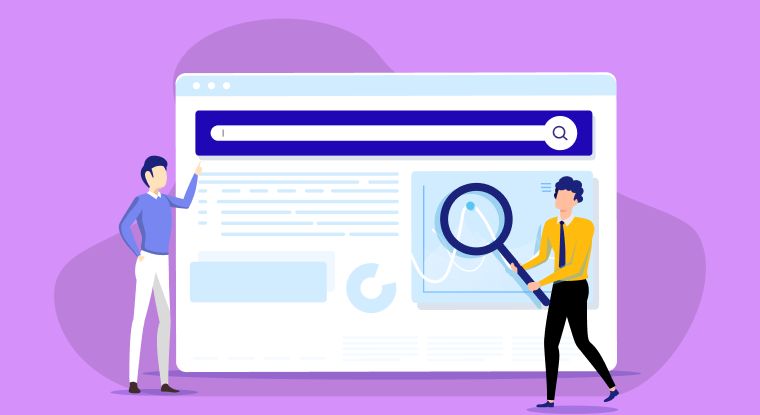 The purpose of every content is to get people to read whatever you have written. You can get more readers by getting your content to more people; you need to use the right word or words to do this. These words are called keywords. A keyword in IT is defined as a word or group of words used by internet users to search for content on a search engine or search bar. Website contents are ranked on search engines by the relativity and usefulness of their contents. When people search for topics, they search using words about what they want, and these words are keywords. If you use keywords people are likely to search for in your content, your contents stand a better chance of being seen.
In SEO, keywords are very important and should be the mainstay of your content. SEO keywords can also be called focus keywords because they best describe the content on your page or post. For example, if you own a website that blogs consistently about different types of shoes, the best SEO website strategy would be using keywords like 'best shoes,' 'nice shoes,' etc. These keywords give an overview of what the content is about. On search engines, your content would show up only when shoes and shoes-related queries are searched for. It would be impossible for your content to show up when searches concerning cars are done. This is why you need the right keywords.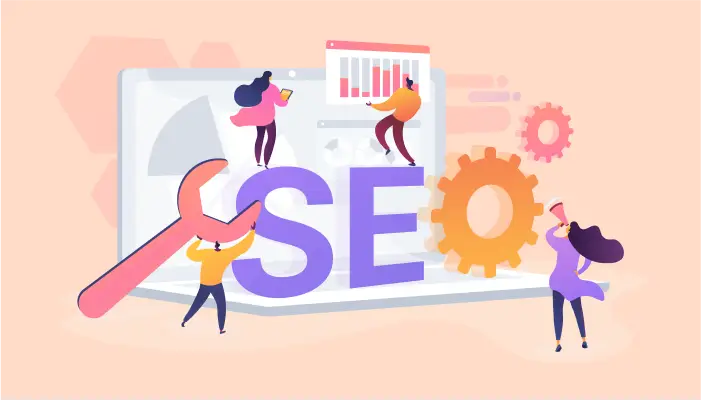 The proper use of keywords is vital for seo tool. While uploading any content on your website, you should consider these:
What type of search items do you want to be found for?
What word do you think people will search for if they are to find you?
What would the query look like?
Answering the above questions would help you shape your content and use the right keyword.
Why Do You Need the Right Keyword Research Tool?
When a search engine ranks a page, it looks at words on the page. Still using the previous illustration, if every word on your shoe website appears three times each, all the words would be regarded as equally important. The search engine would not know which word is important and which is not. Your SEO keywords are clues to search engines to prioritize some words over others. It also tells the search engine what your post is about; you need to use some selected words several times to do this.
Using the right keywords is not only important for search engines. It makes it easy for your potential audience, customers to find you. With the right SEO keywords, you get into the heads of your audience by using words they would use to search for you as keywords on your pages.
11 Strategies to Identify the Right SEO Keyword for Your Websites
"Google only loves you when everyone else loves you first." – Wendy Piersall
Choosing the right keywords for the best SEO website strategy is a delicate business and the most important step. It takes lots of trials and errors in most cases, which you can avoid by using the strategies below.
1. Think Like a Customer
The first step in any marketing strategy is identifying the target audience. Once you know who your target audience is, you have to think like them. Walkthrough their thought process, what they would search for, how they would search, what structure the query would take, how best would they conveniently structure their search query, and many more. You can also consult your immediate circle or customers to get an opinion on the right word or phrases they would use to search for your products or services. These phrases would be effective SEO keywords for your business.
2. Use Content Schedule
To get the best out of our SEO website strategy, you need to map each target keyword to a specific page on your website. Use content planning software to help you structure how your content will look and stop you from using the same keywords on two different pages on your websites. Do remember that websites do not rank; webpages do. It is a good idea to let your web pages each target a different keyword. Keep informational SEO keywords on the blogs and commercial SEO keywords on the web pages of your products and services.
3. Study Your Competitors
Your competitors won't have stayed competitive if they aren't doing something right. It would be the best SEO website strategy to do seo competitor analysis for your business and steal some ideas from them. Read their contents, go through their metatags and identify their keywords. Going through your competitor's keywords will not only help you see how your competitors think, but you also get to remember what you have forgotten, and you will broaden your list of ideas.
4. Use Long-tail Keywords
Long-tail keywords are a phrase. They are a combination of three or more words that are used together as a keyword. For example, a customer who finds it difficult to lace his shoes would most likely search for how to lace a sneaker on Google. This is a long-tail keyword. They return less generic traffic but more relevant traffic. Also, they are less competitive. Using them will make it easy for you to rank well on search engines. Get the best out of our SEO marketing tools by choosing long-tail keywords that specify your products and services.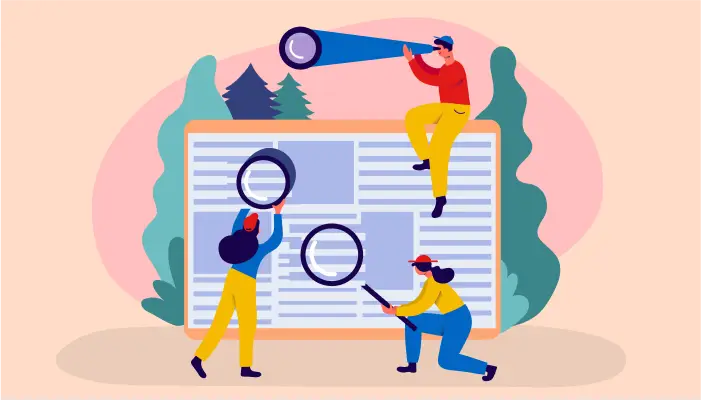 5. Use Keyword Research Tools
People use search engines daily by using keywords. There are lots of SEO tools that track these keywords. You can use these tools to research your potential target keywords. Also, you can use these tools to gather data on keyword volume and trends, keyword competition, similar keywords, and more. Adding a keyword research tool to your SEO marketing tools would be most convenient. You can easily know what keywords are frequently searched for and how any of your keywords rank daily. This will help you select the right SEO keyword for your content.
6. Research Keywords Repeatedly
The research of your SEO keywords should be ongoing and continuous. The major mistake made by businesses is only researching for keywords once. Consumer taste is ever progressing and dynamic so that keywords can become outdated. As a business that wants to get the best out of its SEO website strategy, you need to reevaluate the old keywords periodically. Keep researching for the current consumer palate; you will not only have an up-to-date database of keywords, but you will also ultimately narrow down your errors in keyword choice and become adept in using the right keyword consistently.
7. Use Exact Phrases
Using exact phrases is an effective SEO marketing tool. Search engines inundate the audience with thousands and at times millions of web results for each query. In most cases, the results are generic. Many of the audience would want a more specific result to attend to their needs; hence, you have to use exact phrases. A phrase like good shoes for winter would attract an audience that needs shoes for winter, not only good shoes. Using keyword phrases would likely reduce your number of visits, and it will increase the visit of only the right audience to your website, ultimately increasing conversions.
8. Use Less Competitive Keywords
Still using our previous analogy—your shoe website. Consider the keywords good shoes and good shoes for winter. The previous keyword would most likely get you lots of visits, and to be fair, many other websites would use the same keyword and get lots of visits. The previous keyword is more competitive than the latter; thereby, you have to contend for an audience with hundreds—or even thousands—of other websites. The latter keyword is less competitive and would narrow down the competition; also, you get to have the right audience visit your page.
Improve Search Engine Rankings with All-in-One SEO Tool Sign Up 14 Day Trial
9. Diversify
To get the best out of your SEO keywords, you need to diversify. Diversity is a keyword in the world of keywords. Repeatedly using the same keyword all through your copy would make your content bland and uninteresting. Use synonyms and related words instead of repeatedly using the same crop of words. Hence, selecting keywords that have synonyms would improve your SEO marketing. Diversifying your keywords would help you experience a great improvement in conversion because your content will also show up when the audience searches for related words. Also, when potential customers are consuming your content, using varieties of the same word would improve their user experience.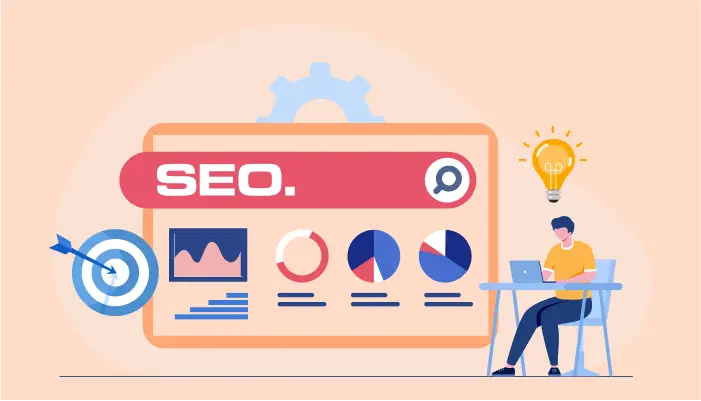 10. Select One Primary Keyword
It is best practice to have a primary keyword in your content. Any other keyword can be secondary. This will help the search engine recognize the highest priority keyword for your webpage. However, the best SEO website strategy would be using your focus word as your primary keyword, making it convenient for the audience to grasp what your webpage is about at once.
You can have up to five keywords for your content, and all your secondary keywords should help shape your content. You can use them to create sections in your content by inserting them in subheadings and next paragraphs. However, you should optimize the rest of the article for the primary keyword.
11. Analyze the Results
After you successfully selected your keywords, it would be best practice to monitor and continually analyze them. Most times, there are trending keywords or phrases that might be giving your competitors an edge. Track the success of your keywords using rank tracker and know how they are doing. Use your keywords as much as you can; in blog posts, social media posts, metatags, and content. However, it is best practice not to overutilize your keywords; using your keywords as much as possible would improve your chances of being seen by your audience.
Conclusion
All business marketing strategy aims at first getting traffic, and your business needs traffic. To get the traffic you need, you need to be right where your audience will point their searchlights. Keywords enable you to do that.SEO keyword increases your chances of being found by your target audience. Also, search engines can easily understand what your webpage is all about by analyzing your keywords. Ultimately, using the right keywords will bring you to where your audience will look and maximize your digital marketing strategies.
Summarily put by Jay hustler SEO @jayhustlerSEO in his tweet: "Keyword research is one of the most valuable, important and high return activities in the search marketing field (SEO). Ranking for the right keywords can make or break your website."
Improve your web page ranking today by using the right keywords. Use the tactics stated above and implement them daily in your website search engine optimization strategy. If you keep at it long enough, you will notice your web pages climbing steadily up search engine rankings, more traffics, and finally, more conversions for your business.
What Makes the Best SEO Tool?
#1
Audit, optimize websites, build links and grade webpages
#2
Get a detailed report of backlinks from a frequently updated database of 3.2B inlinks
#3
Generate keywords and LSI based on Google keywords search tool
#4
Generate the site crawl map to get the hierarchical structure of all the web pages and links
#5
Crawl webpages, find score & get recommendations using powerful extension
#6
Identify authors details based on specific keywords & automate outreach activity using links bot
#7
Foster Link Building Proces
#8
Instant Sitemap Generation
#9
Unbelievable pricing - the lowest you will ever find
#10
Everything your business needs - 50 apps, 24/5 support and 99.95% uptime
Join the SaaS Revolution
All-in-One Suite of 50 apps

Unbelievable pricing - ₹999/user

24/5 Chat, Phone and Email Support