Best SEO Site Checker Tools
The best and most complete SEO Site Checker Tool to provide website owners with a thorough analysis of the site and improve search engine rankings.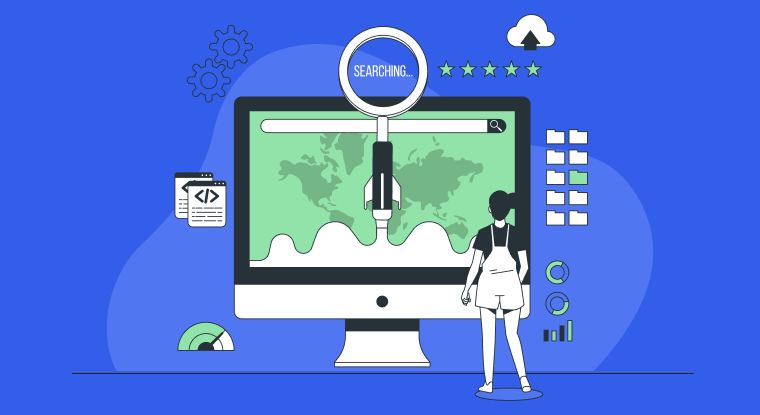 Websites have come to play a critical role in many businesses as people are finding it more convenient to shop in the comfort of their homes. Companies must thus stay on top of the game – literally - with their sites if they are to maintain a competitive edge, and search engine optimization (SEO) has proven to be the goose that lays the golden eggs.
The buyer's journey often starts with a need that the buyer wants to fulfill. In this digital era, many potential buyers are likely to search for the service or product online. Research has shown that these buyers are likely to buy from businesses that appear on the first page of SERP and the higher you rank on this page, the more likely it that the buyer will purchase from you.
This is where SEO comes in. Statistics give us a sneak peek into the relevance of this business practice. A research report from 99 FIRMS indicates that businesses in the US spent $65 billion in 2016 on search engine optimization. The value rose to $79 billion in 2018 and is projected that the spending would be over $80 billion in 2022.
The study further explains that 75% of users do not scroll past the first five pages of the SERPs. The US has an estimated 239 million search engine users, that is why search engines generate 10 times more traffic to shopping sites compared to social media sites.
A recent study by Statista revealed that in 2020, "there were a total of 256 million digital buyers in the United States. This figure is projected to increase to 278.33 million online buyers in 2024. The most popular online shopping categories in the United States include fashion, electronics, and media."
To capture this market, regular search engine optimization practices including speed optimization, putting in relevant keywords in the blog content and descriptions, among others is crucial.
It is worth mentioning that SEO is not a one-time affair as search engines keep updating their algorithms. Your website thus needs to be up-to-date with these dynamics. To guarantee you a place at the top pages, regular optimization and audit of your website are paramount. That is why you need the best seo checker with a reputation of delivering top results such as NinjaSEO to simplify the SEO process for you.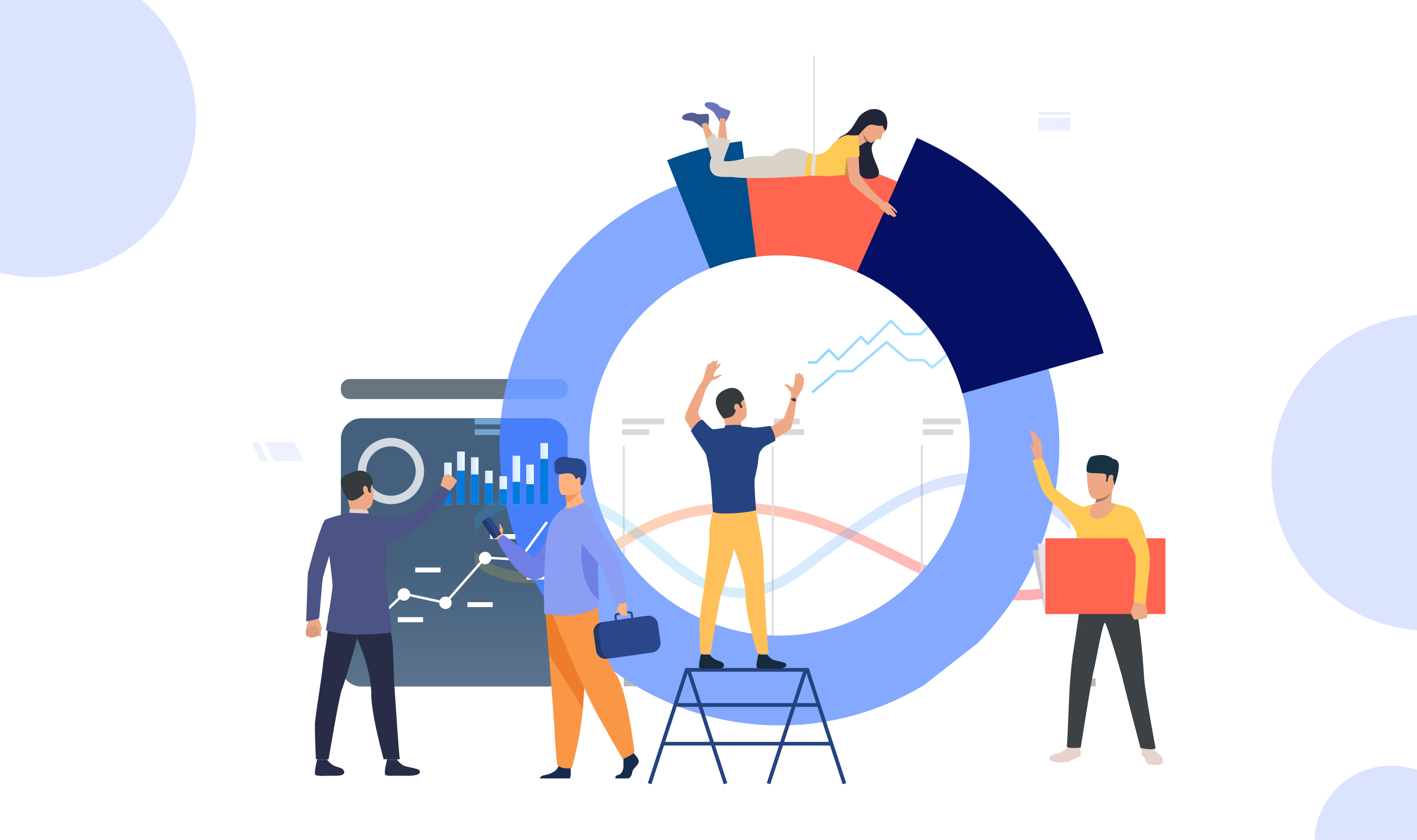 Why SEO Site Checker is Important?
SEO site checker tools help brands optimize and audit their website for better visibility and higher content ranking. It is not just enough to put in place measures that will ensure that your website ranks highly on SERPs; regularly auditing your site will reveal anomalies that weigh down your SEO efforts.
Here are more reasons why you need to conduct site check using SEO site checker.
Improved search engine visibility: How do you know where your site ranks in organic search? Or how commanding your online visibility is? Or what can be improved in content creation for better ranking and visibility? With seo tool, these can be easily analyzed. Businesses are capable of comprehending where their site ranks in search engines against competing firms, and markets. This information is crucial in developing better SEO strategies for improved organic search visibility and high content ranking.
Improves sales, conversions, and leads: The audience appreciates fast-loading websites and search engines always reward these fast sites by ranking them among the top pages. Top-notch customer experience will generate more and more traffic which improves sales, conversions, and leads.
One of the most well-known SEO statistics is that 93% of online experiences start with a search engine. Therefore, SEO is capable of generating up to 14.6% conversion rate if done right.
Users are always looking for information about products and services, and SEO is geared toward attracting these visitors making it an excellent lead generator.
Orthodox strategies like direct mail and print media have a 1.7% conversion rate while SEO boasts of 14.6%, according to 99FIRMS. With search engines able to generate 10 times more traffic to shopping sites compared to social media, optimizing your site will eventually lead to improved sales, conversions, and leads.
Understanding your traffic trends: Since your SEO efforts are part of your brand as a whole, you need regular scrutiny to comprehend the various industry-related trends. For instance, the advancement in search engine interaction means it is now possible to conduct a voice search and it can be advantageous to include a voice search SEO to your brand. By conducting a site check, you will be able to note the trends and tweak them to give you a competitive advantage.
Maintain a competitive advantage: The modern business environment is highly competitive, and businesses are doing everything they can to attract people to their site.
SEO site checker tools determine how well a website is doing and how easy it can be found in search engines or local directories. Eliminating hindrances to better content ranking and visibility gives a brand a competitive advantage against competing firms. Generate unique content using AI content writer.
Remember, the first page of search engines garners up to 95 percent search traffic, slipping down to page two presents an opportunity to be accessed by 5% of search traffic.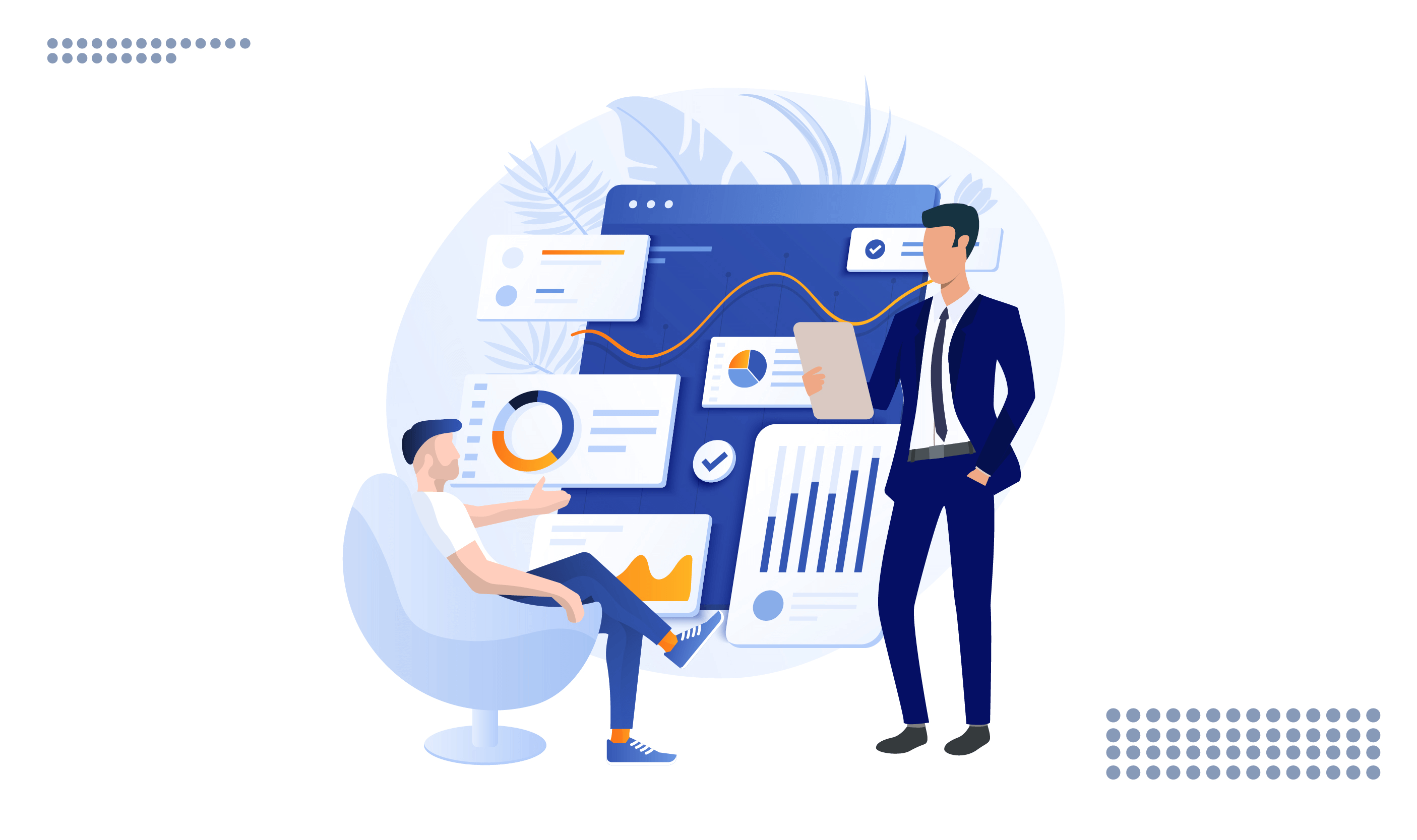 How To Keep Up With the Changing Nature of SEO?
Search engine algorithms are being constantly upgraded. Here are some of the key issues to take note of:
Maintain high-level understanding: Expound your knowledge on high-level concepts regarding SEO before putting a strategy together. Good SEO includes solid website design, quality and optimized content, and a growing website authority through quality backlinks. Comprehending these concepts will improve SEO strategy execution and website organic search presence.
Conduct competitor research: What is the best way to beat your opponent than through understanding their strengths and weaknesses? A deep understanding of competition gives a view of the local market and how you can improve your brand based on what competitors do or do not do.
Most people focus on themselves and forget the power of scrutinizing their competitors. You can find new strategies to implement in your SEO efforts by understanding what will work for your market and what will not. Furthermore, conducting seo competitor analysis to understand how to differentiate your brand. Search engine algorithms can tell if your content is original or plagiarized, and customers are influenced by differences.
According to digital marketer, Sarah Colley, ""Failure to perform a competitive #seo analysis could leave your business behind the competition.""
Failure to perform a competitive #seo analysis could leave your business behind the competition. Learn how to get ahead of the competition in this article. https://t.co/6nbedibez6 @rialtomarketing

— Sarah Colley (@sarahecolley) December 29, 2020
Have a solid content-building strategy: All SEO processes commence with search engines obtaining data about your business. The selected keywords and phrases are what search engines should find and your goals will be to optimize the keywords in your message. Be creative in the delivery of your message to keep your audience hooked and always coming back for more.
Do not forget the back end: Check your title, meta description, alt image text, and slug before you share your content. You can spend a lot of time and finance in developing content, however, search engines might not pick up on selected keywords. Checking your back end eliminates such circumstances.
Proper citation: Most brands are penalized for improper citations. Search engines use the existence of a business name, address, or telephone number to rate a brand's relevance in a market. Ensure the business online pages are an exact match of their name, address, or phone number to avoid penalties.
Best SEO Site Checker Tools
Below are few best SEO site checker tools:
Google Analytics
It is a powerful tool, and the best part is that it is free and contains diversified support and training facilities. The tool, however, has a steep learning curve despite being powerful. It can be tricky for a less experienced customer to operate. Its features include:
Has a good traffic reporter. Google Analytics traffic will indicate how many visitors a landing page receives and maintain a track of the trends, which eventually influence your decision-making.

Another top incredible feature is its ability to show you what keyword visitors use when they find your landing page.

Tracks conversion. It indicates when people converted, the traffic source, and many more.

It can track third-party referrals. Google Analytics traffic referrals will indicate what third-party websites sent you traffic. It helps you decide what site to get rid of and which ones to focus energy on.

It has a custom dashboard that allows users to add what they love keeping track of. It could be web traffic or conversions or whatever you like. The reports can be exported to PDF and .CSV formats.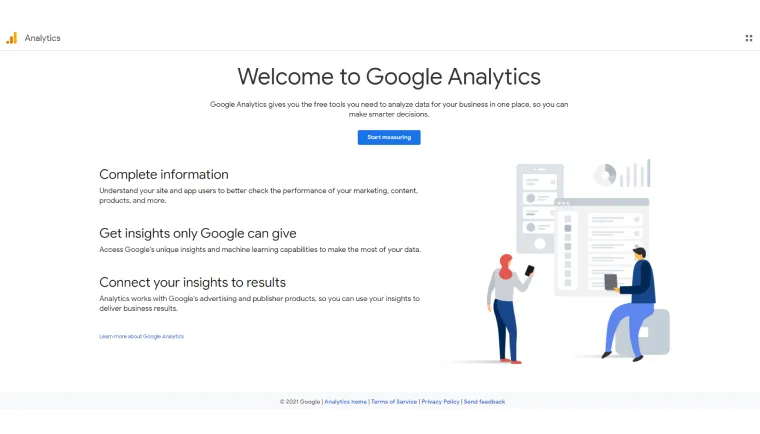 NinjaSEO by 500apps
It is perhaps one of the best SEO site checker tools on the market and comes with a 30-day free subscription. It helps users conduct a severity check on their sites, which reveals possible errors.
Its best feature is website crawling. It can perform a website audit to identify errors, fix issues, and increase the visibility of websites in seconds to warrant a higher rating on search engines.
Improve Search Engine Rankings with All-in-One SEO Tool Sign Up 14 Day Trial
It can perform analysis to determine page grades according to their SEO scores and provide actionable results to resolve on-page SEO errors.

It can compare performances by saving the crawl report and use it to evaluate future results to improve your SEO strategy.

It can comprehensively analyze website on-page SEO and provide a 33-point checklist and fix errors that eventually improve your site performance. Furthermore, it can identify vital technical errors and make your site more search-engine friendly.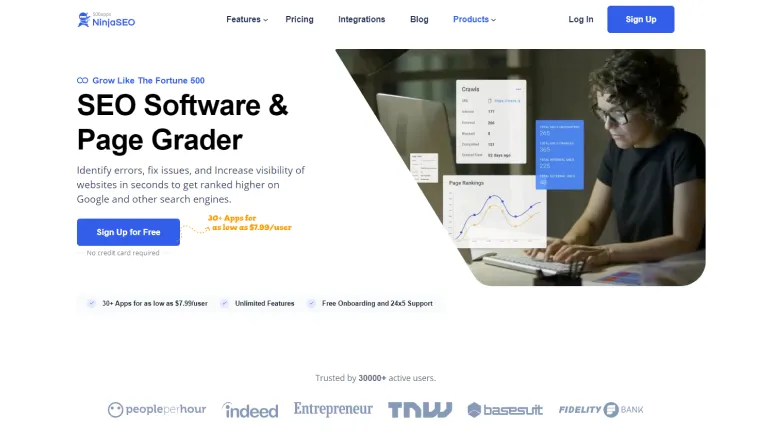 Moz
Moz generates industry-standard metrics besides providing redesigned crawling and useful tips for on-page optimization. It has a standard subscription of $79/month with 5 campaigns and 150 keyword queries per month. Its premium subscription is $479 per month with 50 campaigns and 3,000 keyword queries per month.
Has a keyword explorer. It helps clients discover the best-suited keywords for their content. It helps them to find different keywords to target through competitor ranking in search results, search volume, and organic CTR.

It is incredible in tracking backlinks with its open site explorer. It can evaluate the backlinks domain and page authority.

It helps clients do a local business listing which is increasingly vital. Details like email addresses, phone numbers, and locations are crucial when search engines rank sites.

Moz on page seo grader allows clients to analyze previous content and give grades on each. This information help clients improve previous content or find ideas on how best to develop new content.

MozBar helps clients to streamline their keyword research. Aiding them to save time looking for keywords.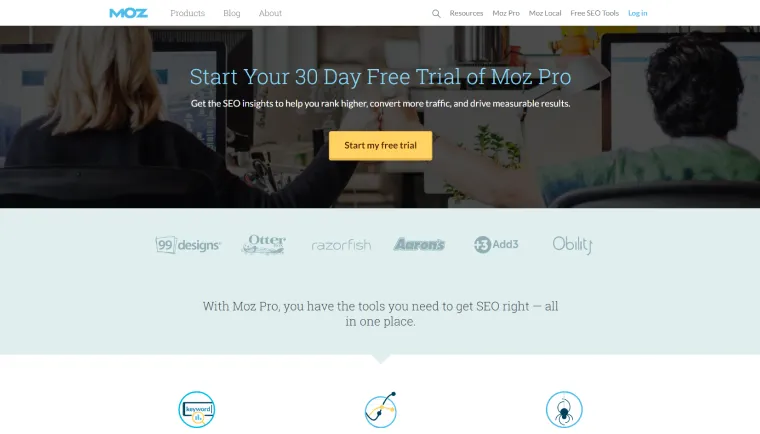 SpyFu
If you are looking for an incredible SEO site checker tool for spying on your competition, this is it. It does an SEO keyword audit and PPC keyword and competitor research. Its basic pricing is $33/month with 5000 keywords weekly, 250 sales leads, and 1,000 top lists results. Its con is the lack of web-wide crawling and complicated ad metrics for novice users.
It is easy to use and allows you to quickly find great keywords. It gives an x-rayed report of keywords including cost, advertisers, SEO difficulty score, broad CPC, global searches, clicks per month, local searches, and broad CTR.

Has a competitor analysis tool, which provides a pool of information about your competitors such as their top-ranking keywords.

With SpyFu, you can easily identify high-quality link-building opportunities. Link building is always a vital and tricky task, but the SpyFu Backlink Builder tool makes it easier for clients.

This software makes it easy to research PPC keywords. Allows clients to see paid phrases for all sites with some extra information such as Ad timeline, cost-per-click, monthly cost, monthly searches, and total ads and ads position.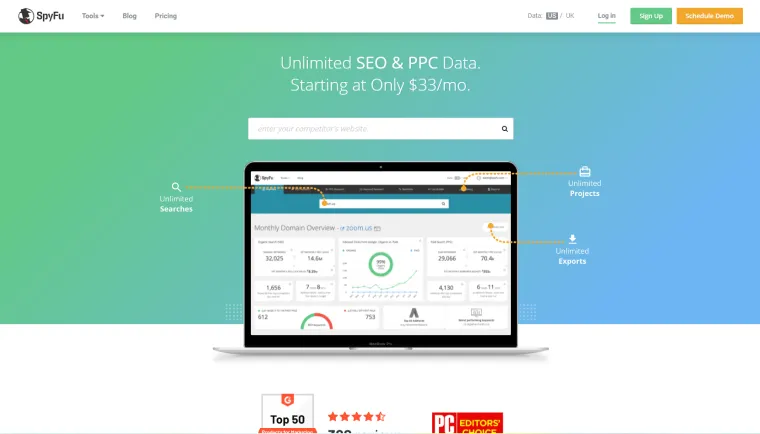 Google Search Console This tool has a website speed tool that analyzes your page and gives a report on what can be done to boost your speed. Furthermore, it has a mobile-friendliness tool to instantly notify you if your content is mobile-friendly. It also comes for free.
It has an incredible search analytic tool. It suggests how to get organic search traffic by analyzing clicks, ranking, CTR, and impressions.

It helps clients to do HTML improvements by enhancing SERP display. It can identify issues on metadata, duplicate content, and overused or underused metadata.

It can check for crawl errors and provide a possible solution.

It allows clients to evaluate sitemap to be crawled with its sitemaps and robots.txt tester. A sitemap generator enables search engines to index content while robots.txt indicates what to crawl and what not to crawl.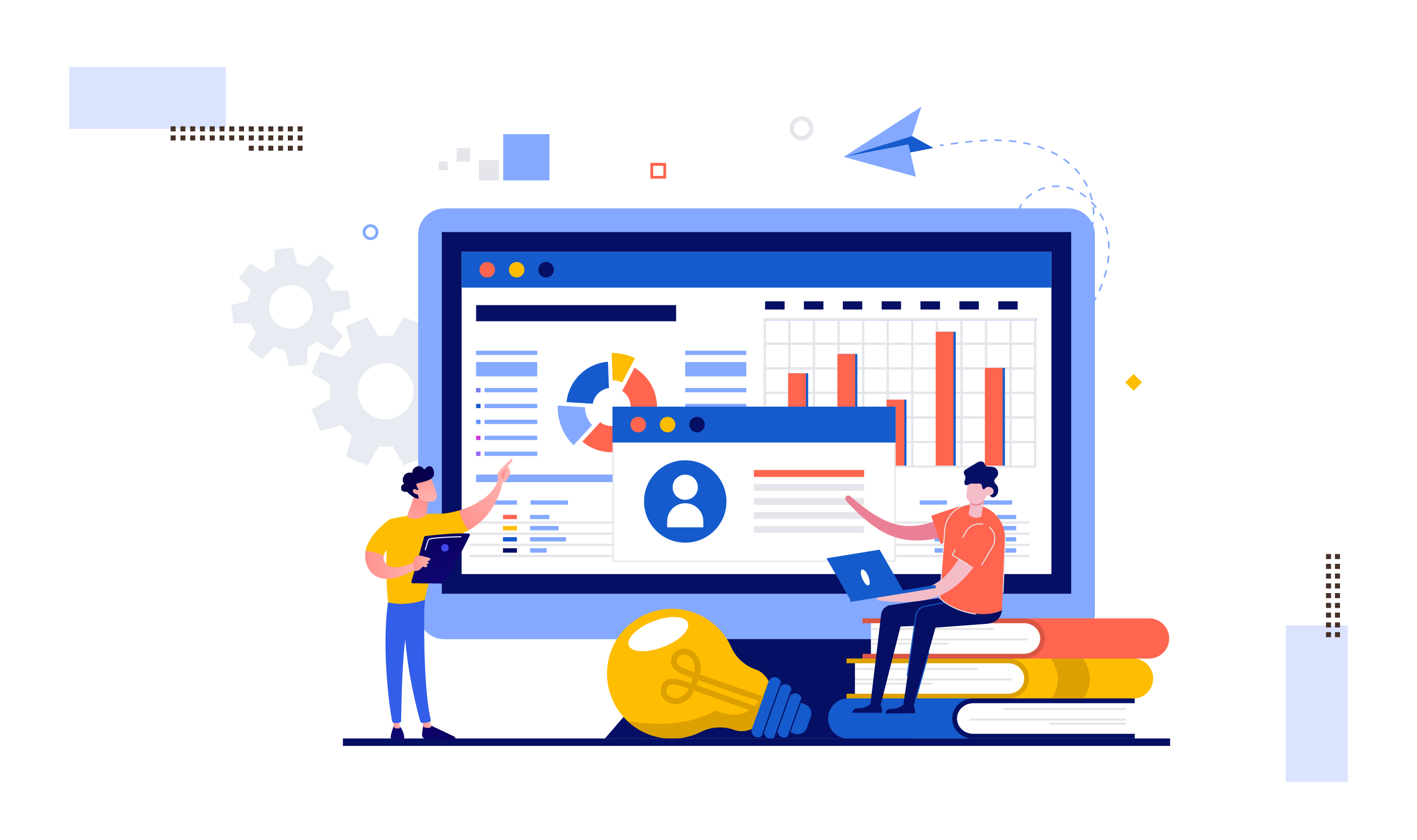 Conclusion
With billions of people searching for products or services online, as a business, you must ensure that your business appears on the first page of SERPs. You can achieve this by optimizing your site for search engines. However, you need to adopt a robust SEO site checker tool to ensure that your website is always operating in optimum health.
What Makes the Best SEO Tool?
#1
Audit, optimize websites, build links and grade webpages
#2
Get a detailed report of backlinks from a frequently updated database of 3.2B inlinks
#3
Generate keywords and LSI based on Google keywords search tool
#4
Generate the site crawl map to get the hierarchical structure of all the web pages and links
#5
Crawl webpages, find score & get recommendations using powerful extension
#6
Identify authors details based on specific keywords & automate outreach activity using links bot
#7
Foster Link Building Proces
#8
Instant Sitemap Generation
#9
Unbelievable pricing - the lowest you will ever find
#10
Everything your business needs - 50 apps, 24/5 support and 99.95% uptime
Join the SaaS Revolution
All-in-One Suite of 50 apps

Unbelievable pricing - ₹999/user

24/5 Chat, Phone and Email Support