8 Link Building Campaign Tips to Improve Your SEO
8 Link Building Campaign Tips to Improve Your SEO. Learn how to build links for your website and improve your search engine ranking.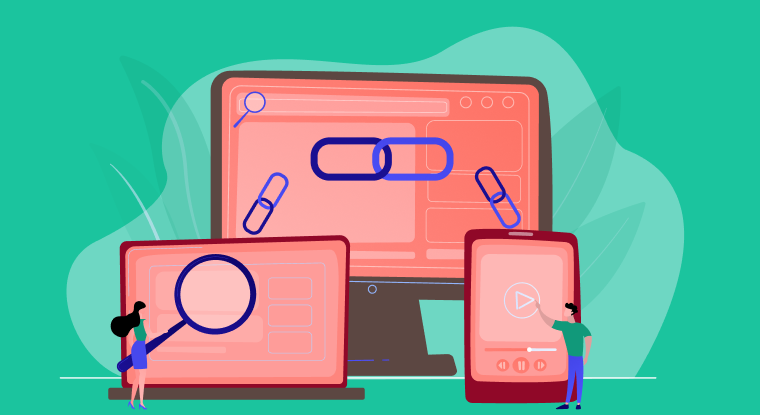 Link building is one of the most important aspects of SEO. By building links to your website, you are effectively increasing its authority in the eyes of search engines. The more quality and relevant links you have pointing to your site, the higher it will rank in search results. And if you want to improve your SEO link building, you should consider incorporating these helpful tips.
8 SEO Link-building Campaign Tips
These 8 link-building campaign tips will boost your SEO:
1. Set SMART Goals for Your SEO Link-Building Campaign
Before anything else, you need to set realistic goals for your link-building campaign. After all, no SEO strategy is complete without a clear objective in mind.
To set SMART goals (specific, measurable, attainable, relevant, and time-bound), consider the following questions:
What types of links do you want to build (e.g., guest post links, resource links, etc.)?
What is the number of links you want to build each month?
How will you measure the success of your link-building campaign (e.g., metrics like website traffic and organic search ranking)?
What are the deadlines for your link-building goals?
2. Create High-Quality Content
If you want to build links, you need to create content that is worth linking to. This means creating informative, well-written content that is relevant to your target audience.
Creating great content isn't always easy, but it's definitely worth the effort. Not only will quality content help you attract links from high-quality websites, but it will also help you engage and retain your audience.
Use AI-based Content Generator tool to get unique and user-friendliness content.
3. Focus on Building Relationships
Link building isn't all about building links from high-quality websites. It's also about building strong relationships with other people in your industry.
One of the best ways to build relationships is to participate in online forums and social media groups. When you participate in online forums, make sure to provide helpful and insightful information.
In social media groups, be sure to engage with other members. Don't just post links to your website or blog. Instead, ask questions and start conversations.
4. Keep Up With the Latest Trends
To succeed in the SEO industry, you need to stay up-to-date with the latest trends. The best way you can do this is to subscribe to SEO newsletters and read SEO blogs.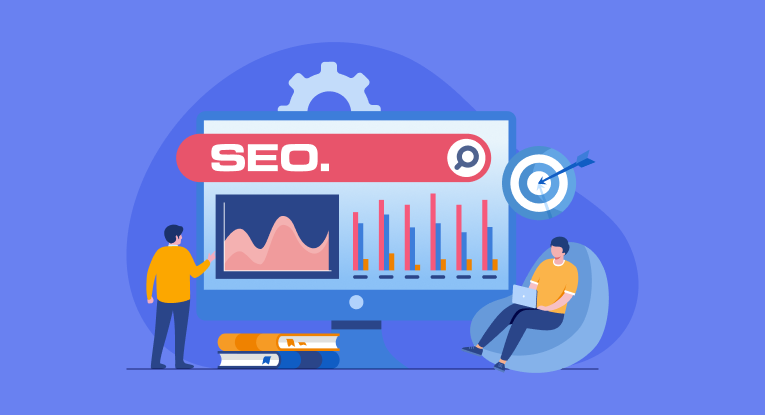 By staying informed, you'll be able to make changes to your website and marketing strategy as needed to stay ahead of the competition. Additionally, you'll be able to offer your clients the most up-to-date information and advice, which will also help them succeed.
Check out these 5 Ways to nsure a New Website Stands above Competitors.
5. Stay Updated With Google's Guidelines
If you want to achieve success in the SEO industry, you need to stay updated with Google's guidelines. The best way to do this is to read Google's Webmaster Guidelines. These guidelines are updated regularly, so it is important to check back often and ensure you follow the latest recommendations. By staying up-to-date with Google's guidelines, you will be able to optimize your onpage seo more effectively and improve your chances of garnering a high ranking in search results.
6. Stay on Top of Non-Linked Mentions
When you are mentioned online, check to see if you are linked. If you are not, you can try to get the link from the site. If you can't get the link, don't worry too much. Google will still see the mention and may still consider it when determining your website's ranking. Just ensure you keep track of all the places you are mentioned online so you can follow up as needed.
Improve Search Engine Rankings with All-in-One SEO Tool Sign Up 14 Day Trial
7. Conduct a Link Audit
A link audit is a great way to check the health of your backlinks. It will help you identify any low-quality or spammy links that could be hurting your website's ranking. Once you have identified any bad links, you can disavow them or try to get them removed. Conducting a link audit will help improve your website's ranking and keep your site safe from Google penalties.
Use Our broken link checker to check your website's all broken links.
8. Guest Post on Other Websites
When it comes to link building, guest posting is one of the best ways to get high-quality backlinks from websites in your niche. By guest posting on other people's websites, you can include a link back to your own site in your author bio. This is an excellent way to build backlinks and improve your website's search engine optimization.
Final Thoughts
Link building can be a very time-consuming process, especially if you need to create quality links. However, if you're willing to put in the time and effort, link building is an important part of your SEO strategy. And by keeping the above tips in mind, you can hopefully improve your SEO link-building campaign.
Improve your SEO link-building strategy with the help of NinjaSEO. We are an online link-building tool that can give you a complete picture of your backlink profile to understand your rankings relative to other websites. Sign up now!
What Makes the Best SEO Tool?
#1
Audit, optimize websites, build links and grade webpages
#2
Get a detailed report of backlinks from a frequently updated database of 3.2B inlinks
#3
Generate keywords and LSI based on Google keywords search tool
#4
Generate the site crawl map to get the hierarchical structure of all the web pages and links
#5
Crawl webpages, find score & get recommendations using powerful extension
#6
Identify authors details based on specific keywords & automate outreach activity using links bot
#7
Foster Link Building Proces
#8
Instant Sitemap Generation
#9
Unbelievable pricing - the lowest you will ever find
#10
Everything your business needs - 50 apps, 24/5 support and 99.95% uptime
Join the SaaS Revolution
All-in-One Suite of 50 apps

Unbelievable pricing - ₹999/user

24/5 Chat, Phone and Email Support