A Guide to Backlinking Importance
Getting traffic to your website is the absolute goal. Here's why you should use backlinks and their importance.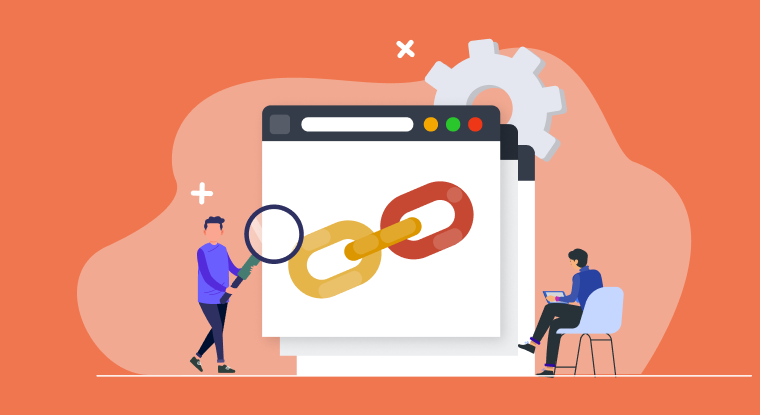 It is essential to create a high-quality website for your company. It takes some time to narrow down the exact details and ideas you would like on it. From SEO-friendly content to determining how to get your content on the top rank list, you're still not seeing the visitor growth you expect despite using high-quality on-page SEO. Everything appears to be in order on the site, so what can be the problem? How can we correct what has now become an issue? Well, why not focus on gaining authority from other sources. How do you do that? With backlinks, of course.
A backlink is a link or connection from one website to another. It allows a person to click a link on a website or search engine that will take them to your website to view your content, blog posts, etc. Backlinks are an essential component of SEO (search engine optimization). The main goal is to establish links between your website and other websites. It creates a climate in which influential people in your field endorse your website. We'll talk about the importance of backlinks for your business in this blog.
Importance of Backlinks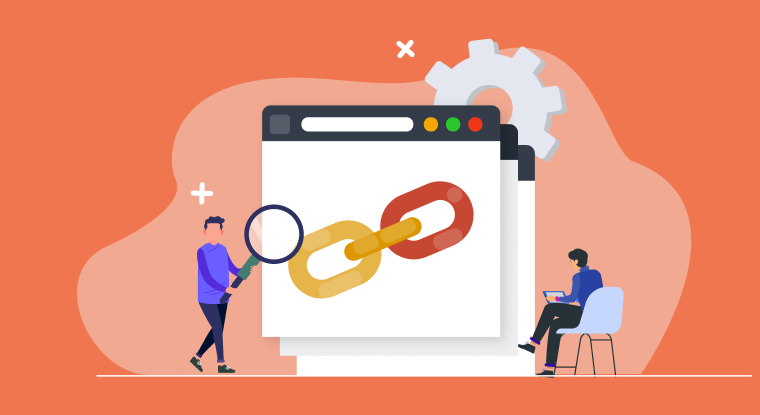 You can benefit from well-known websites in your sector connecting back to your website by creating high-quality links and relationships with people in your field. Their use and importance have been recognized globally and used widely to generate organic traffic to websites. One such prominent user of backlinks is Luisito Batongbakal, and his statement below is a clear example of the importance of backlinks. For people to discover your website, you need to build pathways and big, flashing signs that lead them there. In digital marketing terms, this means you needlinks, links and more links.
Backlinks and Organic Traffic
When talking about backlinks and organic traffic, it can get a bit confusing, but that's why we're here, so let's break it down a bit. You already know what backlinks are and what they do, so why is using them essential?
Backlinks are an essential tool in increasing and drawing traffic to your site, especially organic traffic, which has an actual impact on your content and site. High-quality backlinks, in particular, will generate the best SEO results, increase your site rankings and draw your target audience to your site. Backlinks are necessary for the internet to function. It would be an isolated system that wouldn't work in the same way if it didn't have links to other sites or places.
Learn more about how to drive seo organic traffic for your website.
To crawl the web, search engines use links. They will crawl the linkages between entire websites and the links between specific pages on your website. It's also a good idea to include links to your other content on each page. Backlinks, when used correctly, can serve as the foundation for the most successful search engine optimization. Your website's prominence in search engines is determined by the number of backlinks you earn.
Organic Traffic
Links indicate a site's popularity from the standpoint of search engine optimization. When a site links to your pages, it's expressing that it thinks they're worth sharing with its visitors. When search engine spiders discover a site with many backlinks, they deduce that the site contains valuable content and should be rewarded with high ranks. Backlink attributes are taken into account by ranking algorithms. A backlink from a high-ranking site, for example, will be worth more than one from a low-ranking one. A link from a site that is relevant to your sector will also carry greater weight.
The seo tool NinjaSEO is perfect for backlinking and can act as an on-page SEO checker while also generating organic traffic. NinjaSEO is an all-in-one platform with everything from Search Engine Results Pages (SERP) trackers to website audits and SEO ranking bots.
Basic Terms in Backlinking
There are a few key terms in backlinking that everyone should be familiar with because they are commonly used in the industry
1. Link Juice: As the term implies, passing link juice refers to transferring traffic from one website to another. As a result, Google will give the page a higher ranking.But there's a snag! Only when the source website allows it can the link juice be transferred. Google bots detect the juice from one website to another, and this is how your website is ranked. The two tags that explain this phenomenon are as follows:
No follow Tags: Certain tags can be used to prevent the juice from being transmitted to another website, preventing Google bots from detecting the link. People who are reading the content will see the link, but Google's bots will ignore it, denying you any benefit from the backlink.
Do-Follow Tags: When a link is marked as do-follow, it might convey the authority to another website or blog. By default, the links you refer are evaluated for transferring the juice, but it is always good to use suitable do-follow tags to take the proper approach. As a result, you can achieve good backlinking for your blog/website by using do-follow tags.
2. High-Quality Links: As the name implies, these are links that Google considers to be of high quality. These links could be to websites or blogs that adhere to Google's ethical requirements. You're on the right track if you're obtaining link juice from such sites. Use links bot to find high-quality links from the relevant websites.
3. Low-quality links: They are those that typically contain spam or harvesting websites. These links will hurt your Google ranking, and something worse may happen. Always follow Google's guidelines and exercise caution when purchasing backlinks for one's website or blog.
4. Anchor Text: You may have noticed a lot of words that link to other pages/blogs. You're set to go if you can gain links to your website from a different source (a high-quality link rather than a low-quality link). These are also the hyperlinks that are employed to boost keyword ranks. Other websites can use anchor texts to target your keywords, and traffic might be redirected to your site as a result.
5. Referring Domains: An individual website that provides you with a backlink by linking back to yours. The number of persons or organizations that link to your website is more crucial than the number of backlinks. You can have 3,000 backlinks from a single website, but they don't carry the same weight as 50 high-quality backlinks from 50 distinct domains.
Quality Backlinks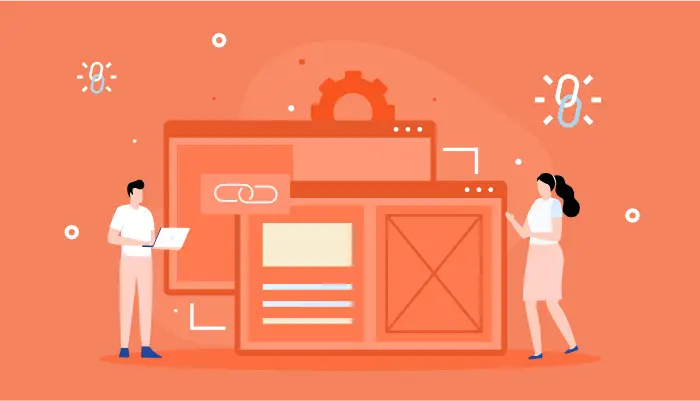 Getting high-quality backlinks is a must. As a result, you must plan, as high-quality backlinking is still vital in achieving a high ranking (both locally and internationally). As a result, to obtain solid, high-quality backlinks, one must do the following steps:- Your blog/website should be simple to navigate
Patience is essential in this situation. Allow Google to index your blog/material first, and then build a platform by locating appropriate directories that can assist you in finding a suitable basis for your content.
Social media will improve your links' indexing and, as a result, backlinking. You must ensure that your website's material is well-organized and engaging. Your Objective should be to develop interesting material, such as articles, photographs, videos, and other media. To do so, you must first learn how to build internet content. No matter how much effort you put into an outreach campaign, they won't link to it if you don't have material that people want. In reality, content is the magnetic point that will draw visitors in.
NinjaSEO makes link building as easy as possible as it automates the analysis and building of backlinks. Your site performance is sure to have a massive boost with the help of the SEO software NinjaSEO
When seeking fresh backlinks, you can attempt to gain at least half of this list. Check to see if your links are:
Derived from a reliable source
Transport data
Anchor text should be exact/synonymous
Enable PageRank page
Have backlinks from authoritative websites
Have backlinks from a different source than the ones you already have
Benefits of Backlinks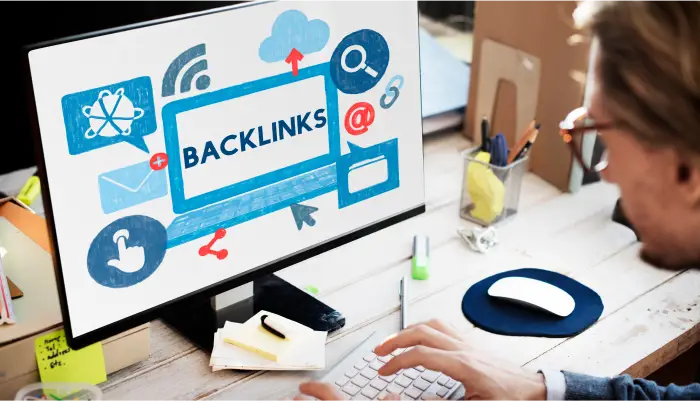 Here are a few benefits of backlinks:
Drive Organic Traffic and Readers to Your Website
This can increase your earnings and passive income. They are essential for attaining greater search engine rankings. Backlinks can help you get more organic visitors. Google will grade the backlink higher and enhance rankings for the keywords on your target page if it is of good quality, related to your industry, contains the appropriate anchor text, and is a do-follow link. As a result, you'll be able to receive more organic traffic.
Have a Significant Impact on Search Engine Optimization (SEO)
This can positively impact and raise website ranking on search engines. Search engines value backlinks because they indicate that the site being linked to has high-quality material on a relevant topic to the site relating to it. It's a digital vote of confidence. Backlinks endorse your websites, giving a stamp of approval and validity to your content. Now that your website has been identified as having high-quality content, backlinks might assist you in achieving higher Google ranks. The better a site's PageRank, the more overall referencing domains it has. In other words, the higher your Google ranking, the more people will see your business and visit your website.
Work as Free Advertisement and Promotion for Your Site
This occurs mainly when they feature on high ranking, credible sites, which helps develop your brand. For example, if a high-quality, widely-visited website links to yours, you will benefit because their customers will notice that they are pleased to be connected with you. As a result, customers become more interested in you.
Provide a Connection and Relationship Between Sites, The Owner Of these Sites and The Users/Readers
They are necessary for developing relationships. Backlinks help readers and users view relatable and relevant content to a specific topic while still on your page. A person who visits your website after clicking on a backlink could become a customer. Each lead that signs up for your newsletter or responds to a call to action on your website has the potential to turn into a sale.
Improve Search Engine Rankings with All-in-One SEO Tool Sign Up 14 Day Trial
Provide Your Brand Authority
This increases your reputation inside your sector by creating backlinks related to your business. Companies that understand how to employ backlinks correctly will not connect to low-quality content or shady websites. When a relevant company links to your website, it shows its customers that you are worthy of their attention.
Determine How High Your Web Contents Get Indexed
Search spiders are used by search engines to index websites based on the quality of their backlinks. When you generate high-quality backlinks and search engines index your content, your website receives more high-quality visitors. In search inquiries, you become more relevant. The presence of inbound links suggests that your website is relevant and essential. Top search engines will give websites that are endorsed by other websites more credit, and the only way for other websites to recommend yours is for them to link to yours on their own. This indicates that your website will be considered more relevant in the search query than other websites.
Conclusion
In conclusion, backlinks are instrumental and beneficial methods for improving your page generally while also increasing your on page seo ratings and your passive income from your websites. The importance of backlinks is numerous. From working to provide free promotion, advertisement and credibility for your site to help readers access relatable and valuable content, there are so many reasons for you to learn and understand how to use backlinks on your site.
Now that you know how backlinks operate and why they're important, you should devote more time to developing a formal backlink plan to improve your search engine rankings and drive more free visitors to your website.
You can learn more about backlinks and how they can drive organic traffic and be beneficial to your site through NinjaSEO. It is effortless, seamless and easy to understand. Visit NinjaSEO and watch your website bloom through backlinks.
What Makes the Best SEO Tool?
#1
Audit, optimize websites, build links and grade webpages
#2
Get a detailed report of backlinks from a frequently updated database of 3.2B inlinks
#3
Generate keywords and LSI based on Google keywords search tool
#4
Generate the site crawl map to get the hierarchical structure of all the web pages and links
#5
Crawl webpages, find score & get recommendations using powerful extension
#6
Identify authors details based on specific keywords & automate outreach activity using links bot
#7
Foster Link Building Proces
#8
Instant Sitemap Generation
#9
Unbelievable pricing - the lowest you will ever find
#10
Everything your business needs - 50 apps, 24/5 support and 99.95% uptime
Join the SaaS Revolution
All-in-One Suite of 50 apps

Unbelievable pricing - ₹999/user

24/5 Chat, Phone and Email Support