The 10 Key SEO Analyzer Elements
With an SEO analysis tool you can study how you might improve a your website's ranking on search engines like Google. Here are 10 key elements of Top SEO Analyzers.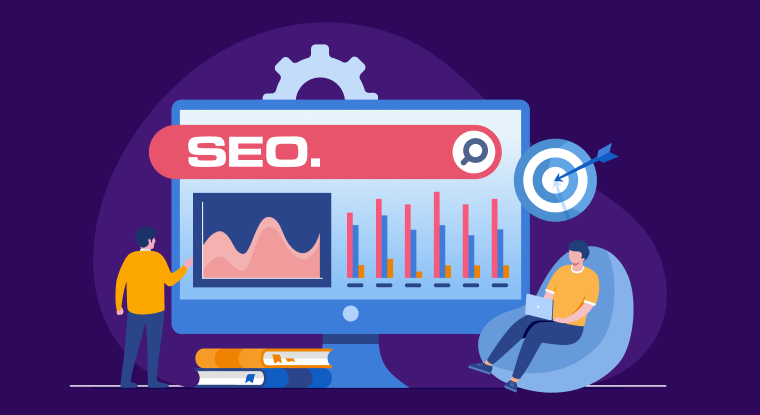 SEO analyzers are a great way to improve your website ranking. By using an seo analyzer, you can determine what areas of your SEO strategy are working and what your biggest obstacles are. Find out more about them below.
Search engine optimization (SEO) is a strategy to garner higher search engine rankings for a website. It is a practice to increase website traffic and the quality of this traffic. If you offer a product or a service, you need SEO. As a matter of fact, in this day and age of digital marketing, all businesses need SEO for optimum growth. It doesn't matter if you sell your products online or not. But businesses and professionals need to be visible on search engines.
Like Rand Fishkin said, "SEO is no longer just a job title, it has become part of everyone's job description".
This is how customers now find what they are looking for be it a product or a service. No more scanning the phone directories. But a quick online search is now the way of life. You not only need your website optimized for desktops but for mobile phones as well. Therefore, now a robust SEO strategy is even more crucial than ever. And for optimum SEO strategies, you need the right SEO tools.
There are many free online SEO tools available as well as software with few or all paid features. But even the best SEO software on the market will not be useful enough if nothing is done to make SEO specialists' life easier. Your SEO efficiency depends a great deal on the software you use for the purpose.
Business and SEO: An Overview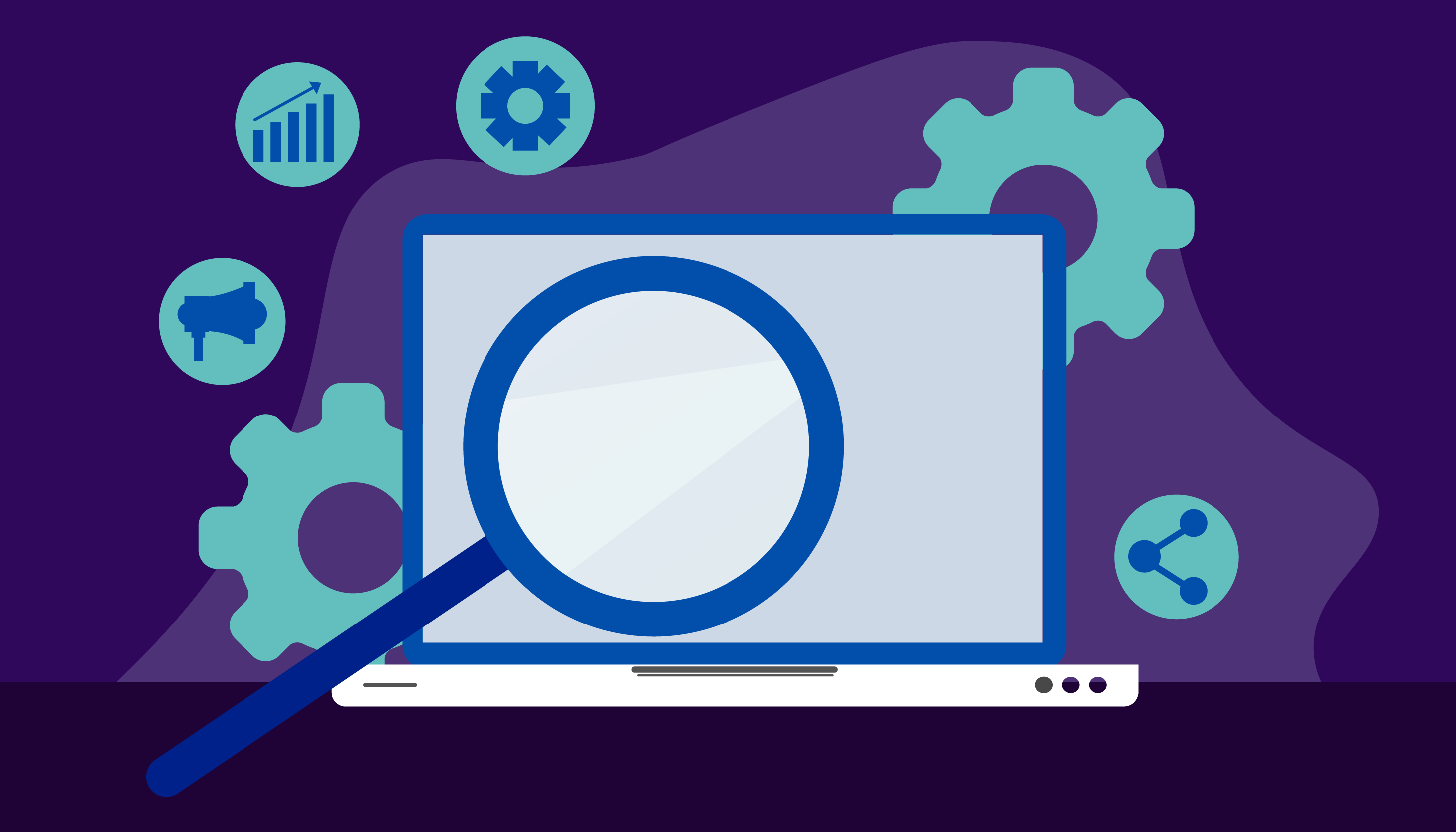 Do all businesses need SEO? This is an important question. And the answer is simple. Yes.
Irrespective of your business size and industry, you need a comprehensive SEO strategy in place. SEO is about organic search. When you implement the right SEO strategies, you gain in the form of increased web traffic. Search engines like Google also consider quality of content to rank websites.
Any website with good SEO also improves user experience. User experience includes factors such as time spent on a website among others. Also, paid search can never score over organic search using SEO. More website traffic means more conversion possibilities. Increased sale equals an improved bottom line.
Naturally, SEO is crucial for businesses in the era of the Internet. And it is not going anywhere. SEO practices have evolved over the years and continue to do so. But the basic premise remains the same. With the right SEO analyzer, it is easier to implement an SEO strategy. So, businesses need SEO. This is clear. But one question remains. Which SEO analyzer is the best for your business? In other words, how to find the best SEO analyzer for your business?
Features of a top SEO Analyzer
Any standard SEO analyzer offers many features to perform different tasks. These can be features for :
1. Keyword Research Tool
Keyword research is the primary task for any SEO workflow. Any keyword research tool offers hundreds and millions of possibilities, which you need to organize in spreadsheets.
Keyword use has changed. Google now prefers keywords that are not just variations of the same word. So, now the need of the hour is for tools that can suggest variations of topics related to any keyword. A top SEO analyzer should be powered by AI. It should also offer suggestions on different topics that you can target. This feature alone can help you save up to 15 minutes on tasks involving every group of 100 keywords. A good SEO analyzer should also provide a list of questions related to a keyword that people most ask on search engines.
With Google's algorithm changes, the definition of related keywords has changed. Google's AI now looks for phrases or words that refer to a specific topic. This is termed 'the lexical field'. A good SEO analyzer could also provide lexical words automatically. You can simply organically use these words or phrases throughout your content for better Google rankings.
2. Keyword Organizer
Google normally prefers websites that have longer content but that also have keywords on the same topic. Such organization tasks can take up hours unless an SEO analyzer is used. With it, you can save up to 20 minutes on organizing every 100 keywords. A good SEO analyzer may offer a keyword organizing feature that automates this task. You can also prioritize keywords easily and which to use with different URLs.
3. Keyword Mapping Tool
Mapping keywords is a low-value SEO task. It is a time-consuming and tedious process. An SEO analyzer can also help here.
To prepare H1s, title tags and relevant content for each keyword, you would need hours. Imagine doing so for thousands of keywords! But an SEO tool can automate the keyword mapping process to save you countless hours. It can find the best page for each keyword. It can even suggest creating new pages if relevant mapping is not present.
4. Semantic and Google Analytics
You may get, for any page, not only the actual score, but also a precise list of LSI (Latent Semantic Indexing) words to use in your content, in order to improve the semantic score. Such a tool could also analyze a web page on the basis of primary keywords and check errors to improve overall visibility in SERPs.
5. Monitoring Dashboard
An SEO analyzer should have a dashboard that is intuitive, customizable, and a powerful reporting tool. Google Analytics reports can sometimes be a bit clunky and they can lack key information that you need to get a full understanding of how your SEO campaigns are performing. With this sort of dashboard, on the other hand, all you have to do is link your Google Analytics account, select the metrics you want to track and the tool will take care of the rest. SEO reporting has never been easier. What Should You Include in Your SEO Dashboard?
You need to ensure you're tracking metrics and KPIs that give you concrete insights into SEO traffic. There are different ways you can go about improving organic traffic (backlinks and link building, improving page load time, or rewriting landing pages, for example) each of which has different metrics attached to them. However, there are some basic metrics and KPIs you'll always want to keep your eye on when it comes to SEO. A good SEO analyzer may have this feature.
Organic sessions - this is SEO in a nutshell. Organic sessions tells you how many of your website visits are coming from organic search results.
Top organic landing pages - this tells you which of your landing pages are pulling in the most organic search traffic.
Organic conversion rate - this tells you how many of your organic visitors are converting on your website (converting is just taking a specific action, like making a purchase).
Top organic keywords - this tells you which keywords are bringing the most organic traffic to your website.
Organic bounce rate - this tells you how many organic visitors left your website after viewing only one page
Click through rate - this tells you the percentage of people who clicked on one of your links that's appeared in their search results. It's a good metric because it tells you not only how you're ranking in the SERPs but also how appealing your content is.
6. Ability to Customize Title Tags, Meta Descriptions, URLs, and Header Tags
If your chosen SEO analyzer does not give you the ability to edit title tags, meta descriptions, URLs, and header (H1, H2, etc.) tags for your home page, product pages, collections pages and other customizable pages, you are going to have trouble controlling the way your website is displayed on Google.
7. Good Customer Support and a Savvy Technical Team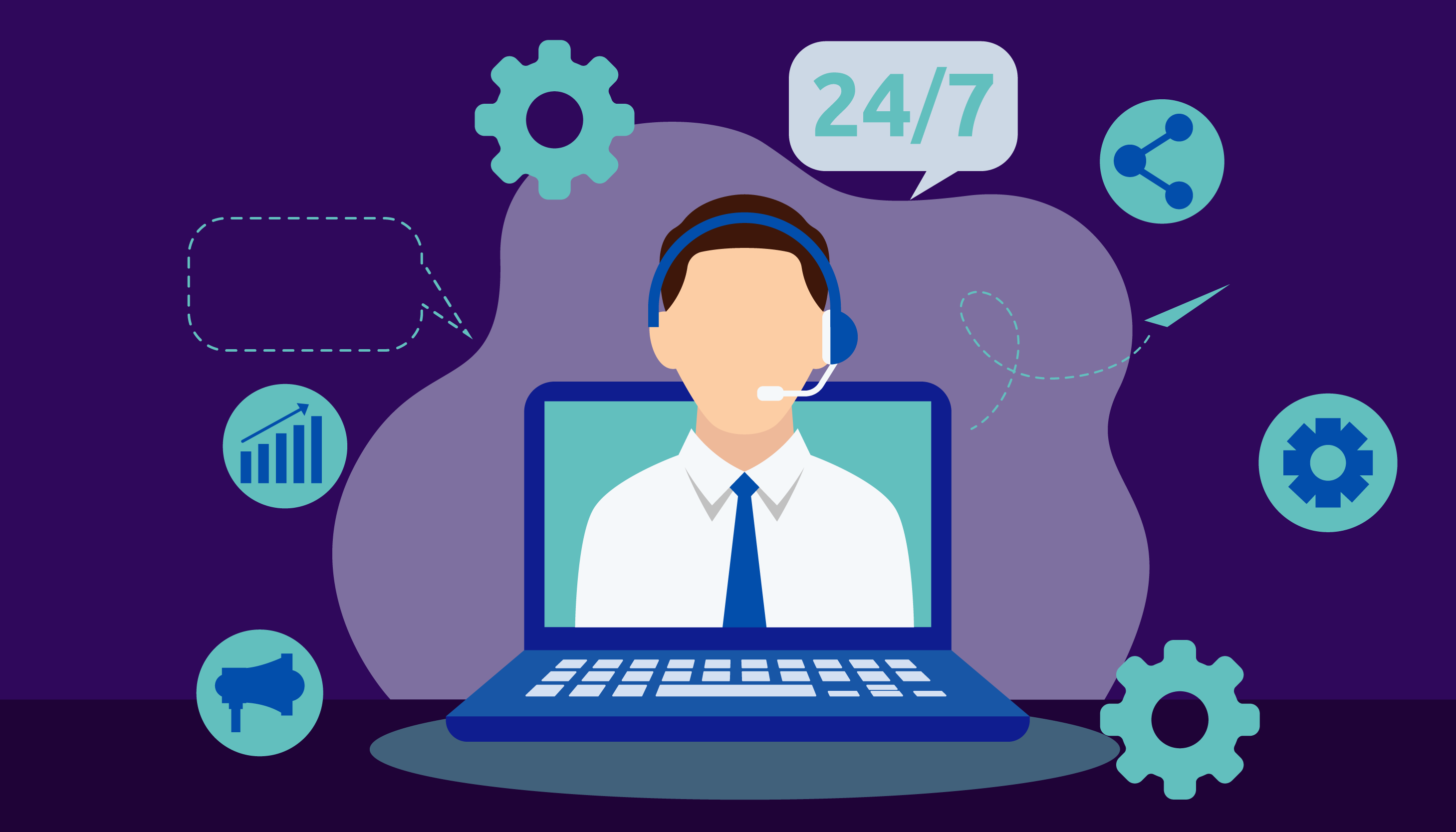 Because implementation of many of these strategies hinges on the capabilities of each SEO analyzer, it will be crucial to maintain a relationship with the support team of the platform of your choice software to ensure that your website complies with important SEO recommendations. Since each analyzer tool is unique, even the most experienced web developers and SEO professionals may still require the assistance of the technical team of the platform to make customizations or to properly set up the seo optimizer. Be sure to discuss what is expected of either party before diving into a contract with a software provider, and take a look at what informational resources are available to you. The last thing you want is to have your website up and running but to be nearly invisible on search engines due to the limited functionality of the software and the inability for its technical team to help reconcile the issue.
8. Well-Optimized URL Structure and Simple Redirects
It is a very common problem for platforms to automatically generate URLs that are hard for search engines to understand, especially on product pages and pages that are dynamically generated.
9. Powerful Internal Search Feature
As far as SEO is concerned, it is very important that the platform allows you to control whether these pages are displayed on external search engines, and how they actually appear on those engines.
10. On-Page Audits
Along with DA or Domain Authority, PA or Page Authority is an important factor in on page seo. In other words, a single page of a site must be well audited for SEO as that is what's judged by search engines when they decide to show it up in the results.
A page well audited for SEO is your first step towards making sure you have pulled out the basics of SEO. A good SEO analyzer must allow its users to audit various pages for ranking factors. One can go ahead and manually check all the basic requirements on pages, but having a tool could help you crawl multiple pages and provide you reports of page audits.
Improve Search Engine Rankings with All-in-One SEO Tool Sign Up 14 Day Trial
A good page-audit feature in an SEO tool must help you check on various features such as:
Length, content, keyword relevancy of your meta title and description.
Keyword relevancy, keyword density, etc of the page for the target keyword.
The page's readability score.
SEO analyzers have various plans, and under some lower premium or free plans, often there are limits on the number of pages that can be crawled per month. When zeroing down on an SEO analyzer, it would be a good idea to check if the offered crawled pages for audits are sufficient for your business use case.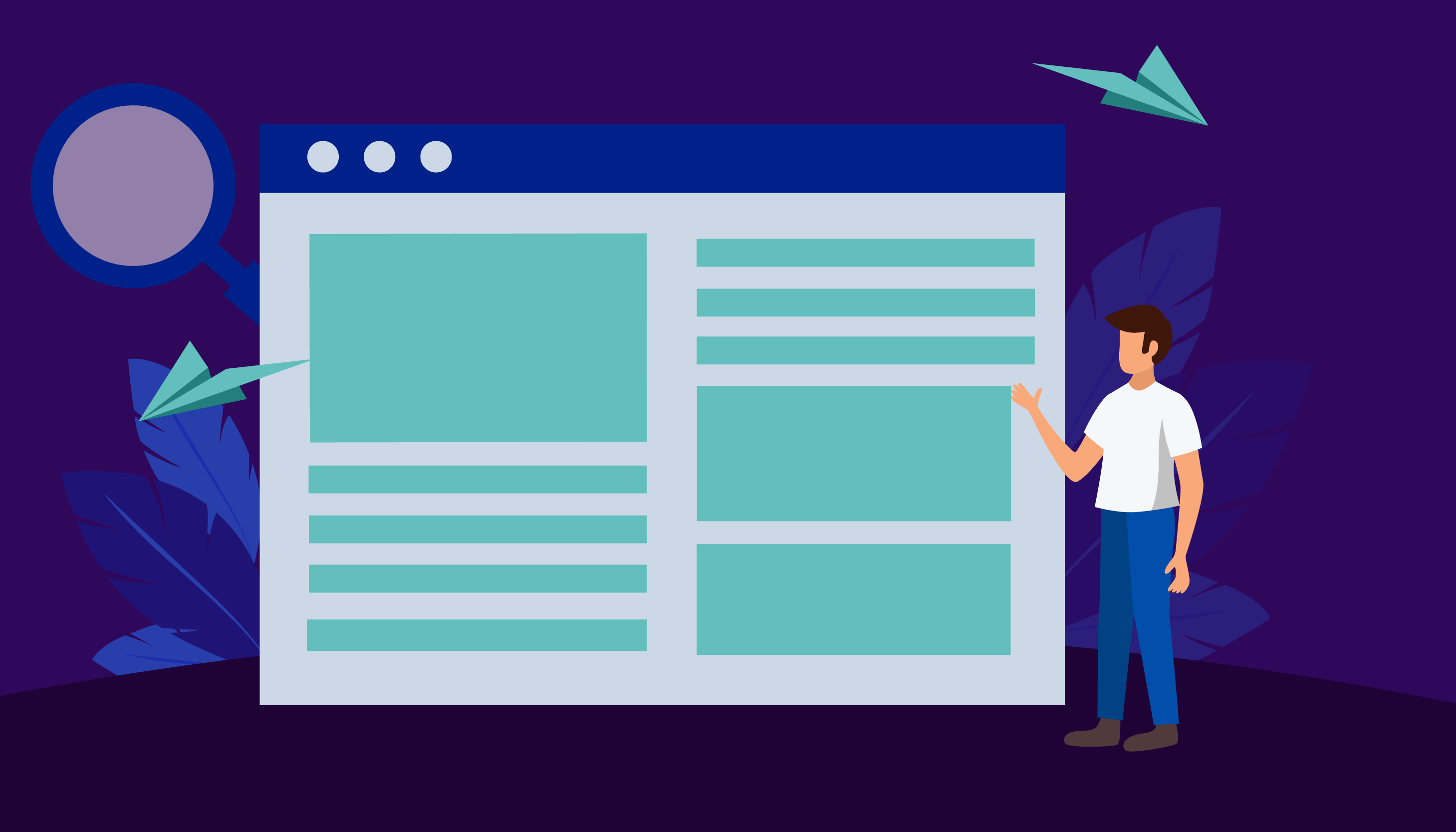 Conclusion
So much of a content marketing plan's success depends on how Google and other search engines see your content and where they rank it. According to Forrester, 93% of online experiences begin with a search engine? That's why search engine optimization (SEO) is so important for brands today.
4 SEO Tips for Dynamics 365 Marketers https://t.co/CsVg4MtX5O

Did you know that, according to Forrester, 93 percent of online experiences begin with a search engine? That's why search engine optimization (SEO) is so important for brands today. As the only marketing automation …

— MS Dynamics 365 (@Dynamics365Dev) November 27, 2017
To get Google and other search engines to see your content as quality and rank it high, you have to get your house in order. Not only must content be in-depth, valuable, and meet user intent. It must also send the right signals to Google through backlinks, technical SEO, and proper content structure.
To make sure your website is ranking and staying updated, why don't you try NinjaSEO.
What Makes the Best SEO Tool?
#1
Audit, optimize websites, build links and grade webpages
#2
Get a detailed report of backlinks from a frequently updated database of 3.2B inlinks
#3
Generate keywords and LSI based on Google keywords search tool
#4
Generate the site crawl map to get the hierarchical structure of all the web pages and links
#5
Crawl webpages, find score & get recommendations using powerful extension
#6
Identify authors details based on specific keywords & automate outreach activity using links bot
#7
Foster Link Building Proces
#8
Instant Sitemap Generation
#9
Unbelievable pricing - the lowest you will ever find
#10
Everything your business needs - 50 apps, 24/5 support and 99.95% uptime
Join the SaaS Revolution
All-in-One Suite of 50 apps

Unbelievable pricing - ₹999/user

24/5 Chat, Phone and Email Support