Choosing SEO Tool: SEO Consideration Factors
How to choose the best SEO Tool? Here are a few basic SEO consideration factors that marketers should know before making the decision.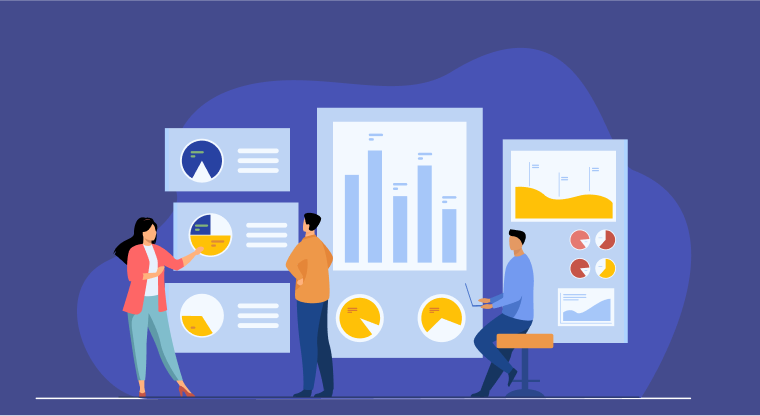 Search engine optimization (SEO) directs search engine traffic to a particular website or piece of content. Knowing recommended practices as algorithms evolve, the distinctions across search engines, and the numerous software tools and metrics needed to implement changes and evaluate performance are crucial aspects of SEO.
Search engine optimization (SEO) tools are designed to improve the ranking of websites in search engine results pages (SERPs) without having to pay the search engine provider. These tools deliver SEO insights to businesses through a range of capabilities, assisting in identifying the best techniques for improving a website's search relevancy.
Some tools go as far as including competitor information as well as comprehensive industry analysis. Product and marketing teams and SEO specialists frequently use SEO tools to discover areas for improvement on their web domains that could help them achieve higher search engine rankings. Dave Naylor, the Managing Director of Bronco.co.uk, has this to say about SEOs
My Rule of Thumb is to Build a Site for a User, Not a Spider
The following are some of the essential advantages of seo tool:
Optimize your website(s) for the most excellent search engine result page performance (SERP)

Find the ideal keywords to use in your search marketing campaigns.

Keep up with changes in search engine algorithms.

Get detailed reports on the performance and ranking of your website.

Investigate the methods and keywords used by your competitors.
SEO Consideration Factors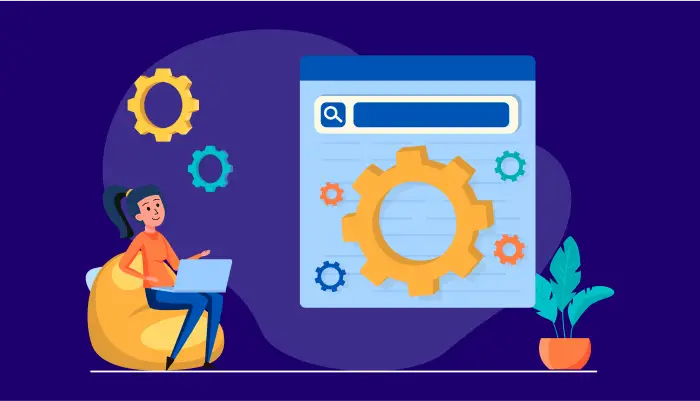 You might ask the question, "Is SEO required for every business?" This is a crucial inquiry. And, the solution is straightforward. Yes. It would help if you had a complete SEO strategy in place regardless of the size of your company or industry. Organic search is what SEO is all about. Increased site traffic is one of the benefits of using the appropriate SEO methods. Quality of content is also taken into account by search engines like Google when ranking websites. A well-optimized website improves the user experience. Time spent on a website, for example, is part of the user experience.
Choosing the proper search and content platform allows you to acquire valuable insights and keep up with the market, algorithm, and competitor changes. Maybe you've already looked into tools or are already utilizing them. With so many options available to users on the market and new devices being released regularly, numerous variables to consider when selecting the most suitable decision.
1. Know Your Target Audience
Before selecting an SEO tool, make sure they understand your clients' demands and are well-versed in your products and services. Once you have a robust and comprehensive understanding of your client's requirements, it will assist in selecting the right tools needed to fulfill your client's needs. Having a clear vision of these fundamentals aids the organization in carrying out its work correctly. The most effective seo analyzer is one that is conversant with the client's particular requirements and business expectations
2. Determine What Search Engines Do You Need?
Language tends to limit SEO tools, as they perform best in the language and market (search engine) in which they were created. German SEO tools frequently perform well for google.de, google. At, and google.ch, but not for our market engines like google.co.uk. As a result, it's critical to establish from the start which languages, markets, and search engines are the most important for SEO optimizations—in other words, where are your customers looking? Many SEO solutions are built with a particular search engine in mind—usually a Google variant.
3. Perform Universal Search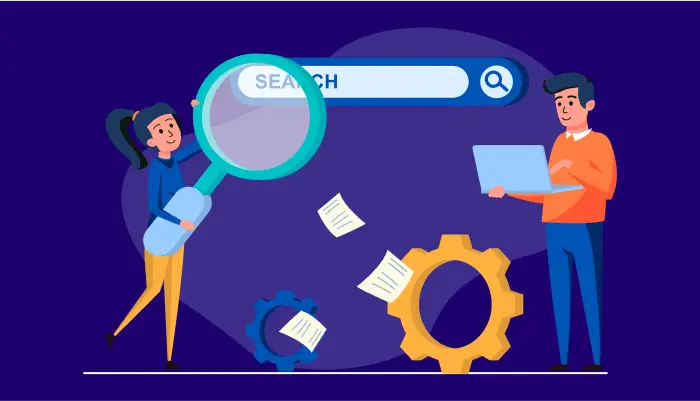 SEO users and marketers, need to think about universal search factors. Changes in how information is presented on desktop and mobile are accelerating, resulting in diminishing traffic for companies.
Clicks are decreasing in some areas as search engines provide more information to users directly within the SERP. Regardless of position. Knowledge panels, response boxes, people also ask, featured snippets, and other features provide searchers with a helpful tidbit of information without requiring them to click.
What you should know is this:
What SEO means for you and your content?

When and how should universal search are components included?

Different Keyword targeting tactics

Competitive intelligence and analysis
4. Ensure Optional Integrators
Optional Integrations SEO cannot and should not be expected to stand alone. Your SEO tool should integrate and share data with other systems like web tracking, paid to advertise, and Webmaster Tools. This is especially important if conversion tracking and lead creation are essential parts of your internet marketing plan.
5. Improve Individual Page
While having a tool that provides data on keyword density, suggestions, and on-page statistics isn't the be-all and end-all of SEO, and it may be precious. Any recommendations from the tool must be incorporated into a larger strategy.
6. Check Usability
Personal taste and gadget customization are essential, but usability is crucial for every website. You must make certain that your website is compatible with the world's most popular devices and browsers. Several technologies can't handle large auditing websites.
As a result, please select a program that can audit any website, whether it has a few pages or a hundred. A clutter-free, clean and simple interface is required. An excellent tool will assist you in improving the website's user experience. Avoid using a technology that insists on you chatting with a customer service representative.
Features to Look Out for in an SEO Tool
It is easy to implement an SEO plan with the correct tool for search engine optimization. As a result, businesses require SEO. This is obvious. However, one question remains unanswered. Which SEO tool is the most effective for your company? To put it another way, how can you pick the best-SEO software for your company?
1. Keyword Ranking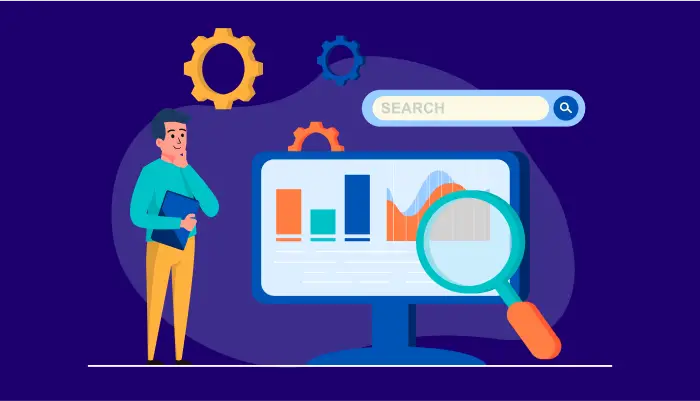 This is one of the essential features of an SEO tool. This is because it allows users to know precisely how well their keywords will do in search engines. It prevents wasting time on unprofitable keywords while suggesting the best possible alternatives. To be specific, you should make sure an SEO keyword tool has the following qualities while analyzing it: Search volume: This allows you to determine how often a particular keyword is searched. Ranking: So, you can see where the site ranks in search engine results pages (SERPs) for your keywords movement: This allows you to observe how your ranks have moved over time.
2. Mobile Optimization
Mobile traffic is steadily increasing as a percentage of all organic visitors. A decent SEO tool should be able to identify how mobile-friendly a website is and what has to be changed to improve it for a beginner:
How easy is it for a user to mistakenly click another link or button when using a touchscreen?

Do any of your pages employ Flash, Silverlight, or other online technologies that aren't compatible with all mobile browsers?

Are page ratios configured to adhere to device screen width in mobile viewports?

How quickly does a page load on a slower network with a less powerful processor?
3. Backlinking
Backlinks are links in websites that lead from one website to another. When your content is used as a source in a blog, the blog generates a hyperlink to your website. If you utilize another website as a source, you are creating a backlink for 1that website. Backlinks are considered by browsers; the purer the "backlinker," the higher your content will rank. This also means that the better your work is, the more likely you will be cited as a source by others, earning you a reputation. Monitor the complete backlink profile of your website using backlink checker.
4. User-friendly Interface
SEO may be difficult and daunting. Because you're new to SEO, any tool you use should be simple to use. Every device requires a couple of clicks to understand, but anything that requires more than that isn't for you.
The following items will make it easier for you to use a tool:
A comprehensive help center and knowledge base that you can use to find answers to your questions.

Customer service personnel that is easily accessible, pleasant, and helpful.

A well-thought-out user experience with a clear layout, logical navigation, and overall well- thought-out user experience.
5. Competition Background
It examines your competitors' inbound links. A robust SEO tool will show you how you stack up against your competitors and in the industry. You'll have an advantage if you use a program that discovers new competitor material and brands daily. A robust data set delves into the nuances of why their material succeeds and how their segments compare to yours.
You'll need to keep a close and keen eye on your competitors and their moves once you've identified them. If you choose a tool that only detects them, you'll need another to track them down or you can choose a tool that does both right away. If you're utilizing different tools, seek one with an API or other connection that lets you add the other.
You should add numerous competitors per section and validate their prominence in your market using the monitoring tool. The ability to change them daily or weekly offers you the freedom to assess competitive criteria on the fly.
6. Search Engine Submission
Submission to a search engine. This option may be provided, in which the seller submits your newly launched websites for indexing to Google and other major search engines. Your websites are now available to crawl by search engine spiders, bots that rate and rank webpages.
7. Reporting
It compiles summaries of your SEO tactics. It could include search ranking status for each keyword set, CPC, and stats compared to competitors' sites. Graphics are commonly used in reports to help you quickly absorb the information. Visual reports are a simple way for firms to show clients the success of their campaigns. For long-term SEO project evaluation, some reports even include historical ranking data.
Benefits of SEO Tools
Here are a few ways in which an SEO Tool benefits your business:
Increase Traffic and Profits: More traffic equates to more leads, equating to more income. Even if you don't have an e-commerce website, SEO is becoming a must-have in any marketing plan. The more effective your SEO efforts are, the more likely you are to achieve higher search ranks. Not only does this speak good for direct sales, but it also bodes well for being found online during a customer's product investigation.

Get Targeted keywords: SEO software can combine keywords based on relevance, value, competition, and other factors. They allow you to find long-tail keyword sets that may be underutilized in your niche yet are valuable for your company. The most potent implementations can collect billions of distinct keywords from search queries.

Get Organized keywords: Related terms are grouped and categorized automatically based on relevance, value, or any other criterion. Instead of just a list of keywords, you now have a structured list that makes sorting the high-value versus secondary groups a breeze. This allows you to design your organic search campaigns accurately, whether it's a full-fledged strategy or a test run to wrest temporary search ranks from a competitor's stronghold.

Make a Connection Between Ideas: SEO software solutions give you a place to manage your link partners if you have an active link-building plan. Under one roof, you may organize the search performance of your multiple websites, such as Google PageRank and Alexa. It's easy to keep track of inbound and outgoing links, as well as identify broken ones. You may see the search rankings of your competitors' websites at the same time. You can look at your larger competitors' inbound links and build keyword campaigns around them in the hopes of capturing some valuable traffic and funneling it your way. Become a Smooth Sailor in the Online Sea
Conclusion
With the constant drive for improvement and innovation, businesses and websites alike are determined not to lag. For this reason, every business owner should see the need to invest in SEO tools at one point or another. Better now than later. Auditing, tracking, and reporting solutions abound in the SEO market. It can be challenging to choose the correct tools or services. But you don't need to be intimidated by all SEO tools accessible if you aren't an SEO professional. As long as you follow these easy tips and think a lot about why you need a seo optimizer, then it should be smooth sailing from there.
What Makes the Best SEO Tool?
#1
Audit, optimize websites, build links and grade webpages
#2
Get a detailed report of backlinks from a frequently updated database of 3.2B inlinks
#3
Generate keywords and LSI based on Google keywords search tool
#4
Generate the site crawl map to get the hierarchical structure of all the web pages and links
#5
Crawl webpages, find score & get recommendations using powerful extension
#6
Identify authors details based on specific keywords & automate outreach activity using links bot
#7
Foster Link Building Proces
#8
Instant Sitemap Generation
#9
Unbelievable pricing - the lowest you will ever find
#10
Everything your business needs - 50 apps, 24/5 support and 99.95% uptime
Join the SaaS Revolution
All-in-One Suite of 50 apps

Unbelievable pricing - ₹999/user

24/5 Chat, Phone and Email Support