14 Tips to Use SEO Optimizer Apps in 2023
Learn how to leverage SEO optimizer apps effectively with these 14 expert tips for Seobility. Boost your website's ranking on search engines and stay ahead of the competition with optimized and engaging content.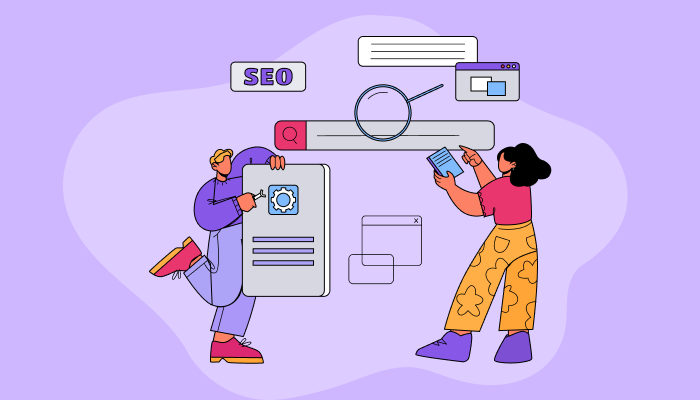 SEO optimizers assist you in the process of improving your website and content visibility in search engine results. These tools help to drive more traffic to your website.
There is abundant content on search engines, with an estimated 2.5 quintillion bytes of data being created daily. To put it into perspective, that's equivalent to one billion gigabytes or 18 zeroes. So, as a content creator, how can you effectively reach the users you need to reach while competing with other websites? The answer is SEO.
To improve your SEO rankings, SEO optimizers like NinjaSEO help you to identify keywords, optimize your content, and improve your website's technical aspects. By doing so, these tools can increase your website's visibility and attract more organic traffic.
But how to use these tools to their full extent? Well, for that, you need to read this article.
SEO: Basics and Methods
SEO Basics
SEO means optimizing your website and content to improve visibility in SERPs.
SEO aims to increase organic traffic to your website.
SEO involves on-page and technical optimization tactics to improve your website's relevance, authority, and user experience.
On-Page SEO Methods
Keyword research and optimization: Researching and targeting relevant keywords in your content and meta tags.
Content optimization: Creating high-quality, informative, engaging content that satisfies user search intent.
Title tag and meta description optimization: Crafting compelling and informative titles and descriptions for your web pages.
Internal linking: Linking to other relevant pages on your website to help search engines crawl and understand your site's structure.
User experience optimization: Improving site speed, mobile-friendliness, and ease of navigation to enhance user experience.
Off-Page SEO Methods
Link building: Earning high-quality backlinks from other relevant websites to improve your website's authority.
Social media marketing: Sharing your content to attract more visitors and engagement.
Technical SEO Methods
Site structure optimization: Optimizing your website's structure to improve crawlability and indexation.
Schema markup: Implementing structured data to help search engines better understand your website's content.
XML sitemap: Creating and submitting an XML sitemap to help search engines crawl and index your website's pages.
Website security: Ensuring that your website is secure and free from malware to maintain user trust and search engine rankings.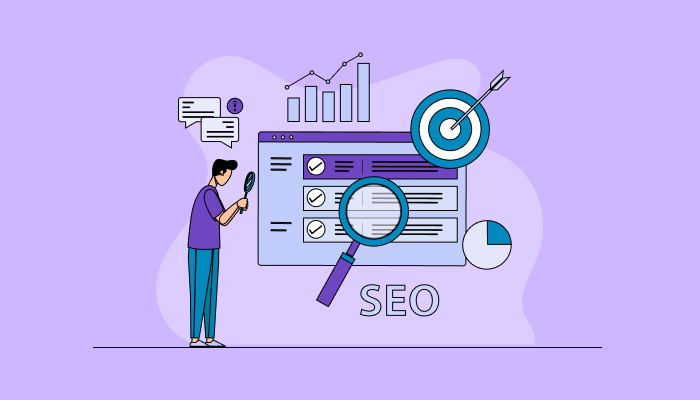 14 Tips to Use SEO Optimizer
Perform Keyword Research
Keyword research is a vital aspect of SEO.
Using relevant keywords on your page is to rank higher in Google search results.
Choosing keywords can increase traffic and attract potential customers to your website.
Effective keyword research involves analyzing search volumes, competition, and relevance to the content.
Seo optimizers like NinjaSEO can help you get accurate data on keywords.
Focus on Longtail Keywords
Longtail keywords are specific and lengthier than typical keywords.
They have a lower search volume but higher relevance to the content, making them useful for optimization.
In contrast to the early days of the internet, 91.8% of searches are currently for longtail keywords.
Incorporate Keywords in Alt texts and images
Alt text, or alternative text, briefly describes an image.
It is an important ranking factor for Google, with MozCast estimating that it still has a 20% or greater impact on search results.
Ensure Your Headers have Keywords
Placing keywords in headers signals to search engines and users that your content is relevant to the target search terms.
Headers provide context to users and can help search engine bots better understand the content of your webpage.
Perform Website Audit
With Seo optimizers you can perform audits to identify technical and usability problems that hurt SEO and hinder user experience.
Audits provide insights into website performance and help inform future marketing strategies.
Regular audits ensure websites are up-to-date with design and technical standards for a better user experience.
Audits identify security vulnerabilities and protect against potential threats.
Craft an Effective Meta Description
Crafting a compelling meta description with SEO optimizers not only entices users to click through to your website but also informs Google about the content of your page.
Characteristics of a Good Meta Description:
It is unique and engaging.
Includes the primary or focus keyword.
Describes the content of the page.
Contains a call to action.
Answers users' queries.
Write Long-form Content
Long-form content typically ranks higher than short-form content.
Longer articles are more likely to be shared on social media.
This correlation is linked to Google Panda, a February 2012 algorithm update.
The update impacted 12% of all search results.
The update negatively impacted sites with "thin content."
Monitor SEO Progress and KPIs
You can measure different Key Performance Indicators (KPIs) based on your business objectives and model with SEO optimizers. Examples of KPIs include:
Website traffic
Social media shares
Sales
Keyword rankings
Form submissions
Domain authority
Comments on social media posts
Clicks
Backlinks count
Analyze Your Competitors' SEO Strategies
SEO tools like NinjaSEO provide SEO competitor analysis feature.
It enables investigating competitors' SEO strategies.
Traffic numbers, rankings, backlink sources, and content performance can be viewed.
Helps in understanding what works for competitors and can guide optimization efforts.
Get started with the leading SEO Optimizer App today! Sign Up 14 Day Trial
Visual Search
Optimizing images is vital for success in visual search and in Google and other search engines.
Articles with images receive 94% more views than those without visuals.
32% of marketers consider visual images as the top priority content for their businesses.
Create Mobile-Friendly Content
Mobile searches are constantly increasing.
In Q2 2020, over 51% of searches were done from mobile devices (excluding tablets).
This means your websites must be mobile-responsive, and content should also be optimized for mobile users.
Schema Markup
Schema is a programming language that provides Google bots with a better understanding of the content on your webpage.
Crawlers usually examine different webpage aspects to determine their content, which can be misinterpreted and result in lower rankings.
Schema provides clarity about the content to crawlers, eliminating confusion.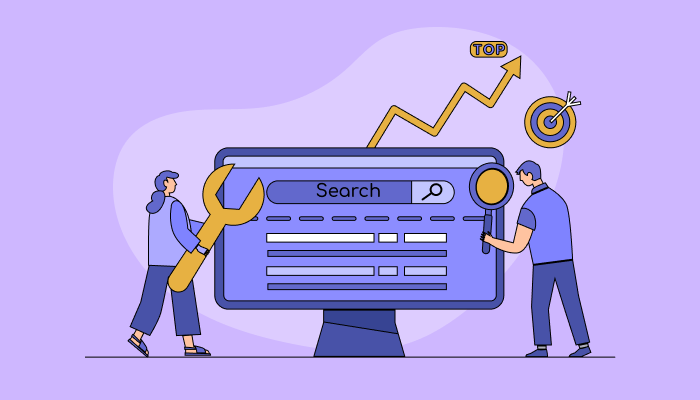 Prioritize Delivering an Exceptional User Experience
If users quickly leave a page after arriving, it signals to Google that the content may not be relevant to what users are searching for.
Therefore, user experience holds significant weight as a ranking factor for Google.
Here are some tips for creating good UX:
Optimize content and images to meet search intent.
Prioritize relevant information at the top.
Minimize image size for faster loading.
Ensure easy navigation for content.
Incorporate Local SEO
Local SEO is vital for businesses catering to a specific geographic region.
Optimizing for local search intent can significantly impact business growth and visibility.
Google My Business (GMB) is a crucial tool for local SEO and should be utilized.
Complete the GMB profile as comprehensively as possible to enhance local search presence.
Wrapping It Up
Despite fluctuations in Google's algorithm and SEO practices, creating pertinent, top-notch content consistently remains an effective starting point. SEO optimizers provide valuable insights that would typically require significant time to generate.
SEO marketing is not a one-time setup, as the search environment constantly evolves, and Google may not always disclose algorithm changes. Therefore, it is crucial to regularly monitor keyword rankings and proactively refresh and optimize content to remain relevant. Incorporating the 14 SEO practices mentioned above can help you achieve SEO success with Google in 2023. These practices are designed to enhance content for both users and crawl bots, resulting in a compelling and optimized experience.
What Makes the Best SEO Tool?
#1
Audit, optimize websites, build links and grade webpages
#2
Get a detailed report of backlinks from a frequently updated database of 3.2B inlinks
#3
Generate keywords and LSI based on Google keywords search tool
#4
Generate the site crawl map to get the hierarchical structure of all the web pages and links
#5
Crawl webpages, find score & get recommendations using powerful extension
#6
Identify authors details based on specific keywords & automate outreach activity using links bot
#7
Foster Link Building Proces
#8
Instant Sitemap Generation
#9
Unbelievable pricing - the lowest you will ever find
#10
Everything your business needs - 50 apps, 24/5 support and 99.95% uptime
Join the SaaS Revolution
All-in-One Suite of 50 apps

Unbelievable pricing - ₹999/user

24/5 Chat, Phone and Email Support