13 Best On-Page SEO Checker Tools to Buy for Your Website
Best On-page SEO checker is a software for an automatic audit of SEO. The use of SEO software is essential to keep your page at the top of Google search.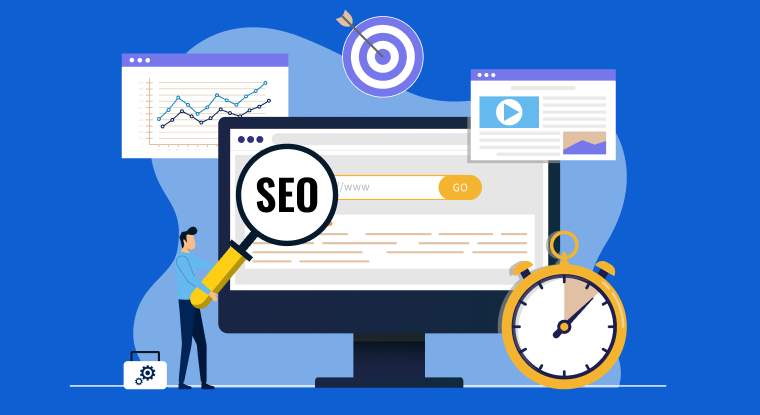 Search engine optimization is very vital in making a website more noticeable online and, hence, drive more traffic. Here are a few pointers on the best on-page SEO-checker tools for your website.
One thing about SEO most consultants, freelancers, agency owners and clients can agree on is that it can take a lot of time to see success with an SEO strategy. That's why there are so many technical SEO tools, link building guides and blog posts about keyword research to help make the various SEO tasks much easier to manage.
On-page SEO is no different. This type of search engine optimization comprises keyword analysis, online content creation, and keyword optimization.
However, according to Rand Fishkin, "On-page SEO is no longer satisfied by raw keyword use. Matching keywords to searcher INTENT is critical."
It is a critical part of success to any SEO campaign, and there are several elements you need to manage- checking meta tags, optimizing headings, writing content for SEO, and more. This is a quick breakdown on the best on-page SEO checker tools, their features, their pricing, and more.
On-Page SEO and Off-Page SEO
First, it is important to understand the difference between on- and off-page SEO. Anything that is "on-page" refers to the SEO factors that occur on your website at the page-level is on page seo. You have direct control over every SEO element that is on your own pages.
Off-page SEO refers to SEO elements that occur beyond your website. It is all about building backlinks and increasing the website's authority for search engines.. You don't always have full control over off-page elements.
While there are tools for both, this guide will only cover on-page SEO checker tools.
Why Is On-Page SEO Important?
On-page SEO is important because it is how you control how search engines and users see the content on your web pages. It affects how your pages appear in Search Engine Result Pages (SERPs), it helps search engines understand your pages when it crawls them, and so on.
You can think of on-page SEO as being the introductory sales pitch from your business to Google and your target audience. Having a website that is highly optimized helps you rank better for target keywords, increase traffic, and earn more backlinks.
Most Important Elements of On-Page SEO
While there are several important parts of on-page SEO, there are a few that are more essential than others. The best on-page SEO checker tools will be what helps you optimize your pages for these:
Content: using AI content writer to create high-quality and relevant content for target and semantic keywords

Internal Links: adding links to other relevant pages on your website

Keywords: including keywords in the content, meta tags, heading tags, etc

Mobile-Friendliness: having a page that looks good and is fully functional on phones

Page Speed: having a page that loads quickly
If a tool also helps you with less important factors, you can consider that a bonus. But if you only have so much money to spend on tools, always pick the ones that help you in these areas.
Best On-Page SEO Checker Tools
When looking for SEO checker tools that help you manage your on-page optimization, it is important to not that some of them may help with specific tasks for businesses, some are SEO agency tools and some have really specific use cases.
Here are what we consider to be the 13 best on-page SEO checker tools with a quick outline of their benefits, features, and pricing:
NinjaSEO
Developed by 500apps, NinjaSEO allows you to enter the primary keyword and check the page optimization for that keyword in seconds. It is among the very best when it comes to measuring page scores and identifying the seriousness of your page's SEO health. This best on page seo checker allows you to not only fix the issue but learn and understand it well to get the permanent fix.
Features:
Page Audit with Keywords
Severity Check
Learning and Fixing Errors
Pricing:
Low = $9.99/month per user
High = $14.99/month per user and you can get unlimited access to the all-in-one, integrated suite of apps and all their features.
There is a 14-day free trial.
Ahrefs
Ahrefs is up there as one of the best and most complete on-page SEO checker tools. Their keyword tool is among the very best when it comes to gaining valuable insights into keyword optimization.
You can use it to find new and better keywords to target. Their tool shows scoring, backlink data, and more to compare different keywords. You can find keywords by entering your website or your competitors'. It will show you seed keywords, similar keywords, and more.
Features:
10 Search Engines' Worth of Keyword Data
Search Volumes, Difficulty Scores and Click Data
Parent Topic for Target Keyword
Advanced SEO Metrics
SERP Overview and Position History
Pricing: - Low = $99 per month for Lite plan - High = $999 per month for Agency plan
Google Search Console
Google Search Console (or Webmaster Tools if you are old school) is one of Google's many free on-page SEO checker tools that every marketer should use for improving organic search. For on-page optimization GSC is uniquely useful.
Inside the performance report you can look for underperforming pages to improve, see which titles get the most clicks and see if there are any updates to your meta data you can do to boost CTR.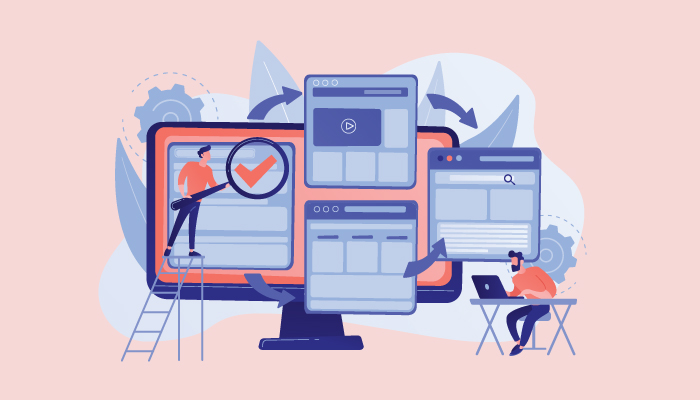 Features:
Search Performance Reporting
Help with SERP Analysis
Push Data to Google Sheets for More Analysis
Pricing:
Semrush
Semrush is another major SEO solutions platform that offers a suite of specialized tools. Their On-Page SEO Checker tool helps you find opportunities to improve your website. It pulls data from several sources and compares your pages to your competitors according to target keywords.
It then churns out suggestions on how to better optimize your website's pages. It covers all of the on-page SEO elements, and shows every improvement per page. You just enter the pages you want to improve, connect your Google properties, and let it run.
Features:
SERP Features Ideas
Content Recommendations
User Experience Optimization
Keyword Suggestions
Pricing:
Low = $99.95 per month for the Pro plan
High = $399.95 per month for the Business plan
SURFER
SurferSEO offers a full-service solution for all the major on-page SEO tasks. It has features to help optimize content for SEO, from blogs to full-length articles. Its bread and butter is the keyword research tool, which is a Chrome extension that shows find search data for keyword searches you perform.
If you use this on-page SEO checker tool, you can perform mass-keyword research, analyze SERPs, or perform an SEO audit on your website. It has several different pricing plan tiers, so you can pick a plan that works for your needs and budget.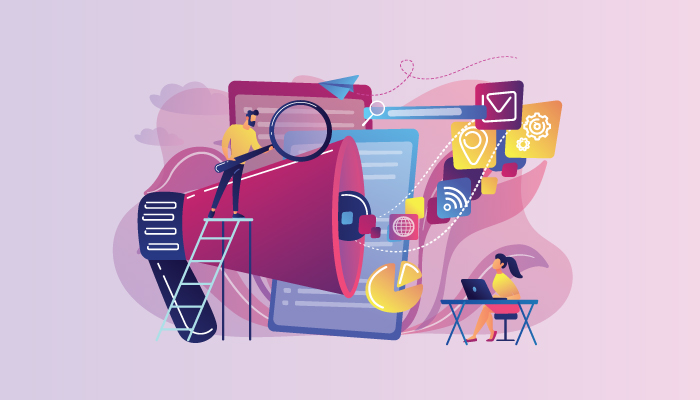 Features:
Keyword Surfer
Keyword Research
SEO Audit
Content Editor
SERP Analyzer
Pricing:
Low = $29 per month for the Hobby plan
High = $650 per month for the Business+ plan
Enterprise plans are available
PageOptimizer Pro
PageOptimizer Pro is a very simple but one of the most useful on-page SEO checker tools you can use for on-page optimizations. It has two different methods, their seo chrome extension and dashboard.
With the extension, you log into your CMS or have your content in a Google Doc. You can then run the extension tool to have it analyze the page. It will show you recommendations to better optimize it, which you can then quickly and easily implement.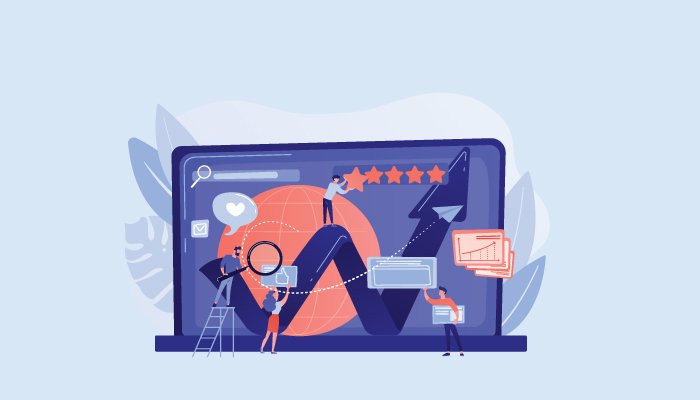 The dashboard works by entering your website domain, target page and keyword and let it run. You can add competitors to compare their page(s) to yours, and get much more in-depth recommendations and insights.
Features:
Keyword Recommendations
LSI Terms
Word Count Ranges
Header Tag Optimization
Schema Markup Placement
Pricing:
Low = $20 per month for the Basic plan
High = $39 per month for the Unlimited plan
Screaming Frog
Screaming Frog has been around for a long time in the SEO world. Their SEO Spider is one of the best SEO monitoring tools you can use. Part of what makes it useful is that they have a free plan available for businesses just getting started.
You can use it to crawl your website and all its pages and check any on-page elements for analysis. Some of its more useful features including finding broken links and duplicate content, or generating XML sitemaps using sitemap generator. But it has many more features to make even the paid plan worth it.
Features:
Page Title and Meta-Data Analysis
Link Checker for Broken Links and Redirects
Website Crawler
Duplicate Content Checker
Pricing:
Low = Free
High = £149.00 per year for the Paid Version plan
Moz
Moz is well known in the SEO industry as having several tools to help with every possible part of the job. The Moz On-Page Grader is a great way to analyze your page and rate it according to a list of top on-page SEO factors. It will give out grades that come with effective and actionable insights.
Like all of Moz's tools, the page grader is simple and intuitive to use on-page SEO checker. Even people new to SEO can use it to improve their pages' rankings thanks to its easy to understand checklist format.
Features:
On-Page Audit
SEO Grading
Pricing:
Low = $99 per month for the Standard plan
High = $599 per month for the Premium plan
Rank Math
In the last couple of years, RankMath has positioned itself as a top on-page SEO checker tool. With more than 500,000+ active installations, Rank Math can help you optimize web pages for your chosen target keyword.
It has a complete seo optimizer free version and lets you do some heavy on-page SEO overloading, including Google Schema Markup, optimizing for multiple keywords, LSI keyword suggestions, redirection management, and so on.
Features:
Advanced Google Analytics Integration
Keyword Rank Tracker
Advanced Schema Generator
Import Schema from Any Website
Pricing:
Free plan
Low = from $59 per month for the Pro plan
High = from $199 per month for the Business plan
Siteliner
Siteliner is an on-page SEO checker tool that helps you find duplicate content on your website. With SEO tools like this one, you'll be able to scan your entire website to find duplicate content, broken links, average page size and speed, the number of internal links per page, and more. It also compares your website to the average of websites checked with this tool to help you better understand where you stand.
Features:
Detailed Page Results
Summary Information for the Entire Site
Duplicate Content
Pricing:
Free version
For Premium search, you need to purchase credits for which you have to pay $0.01. Each credit allows you to scan one page.
Site Checker Pro
Sitechecker Pro is another full-service on-page SEO checker tool. It was launched back in 2016 by a team of SEO specialists, and was designed more for other SEO specialists or agencies to use. It comes with all of the tools you would want to have in an SEO platform, including a free chrome extension.
It also is one of the better organic or local rank tracking tools you will find. That way, you can track the progress of your SEO campaign and how effective your optimizations are over time.
Features:
Chrome Extension
On-Page SEO Audit
Website SEO Reporting
SEO Monitoring
Local Rank Tracker
Pricing:
Google PageSpeed Insights
Another simple and free on-page SEO checker tool, this resource comes from Google themselves. They created this PageSpeed Insights tool to help people test the loading speed for specific pages. Considering how page loading speed is one of the top on-page ranking factors, it's a good tool to use.
This tool shows you the loading speeds split by desktop and mobile. It also provides both general and specific ratings for page speed factors. With the results, you get actionable insights to fix specific problems that slow your loading speeds.
Improve Search Engine Rankings with All-in-One SEO Tool Sign Up 14 Day Trial
Features:
Desktop and Mobile Page Speed Rating
Opportunity Report
Pricing:
AnswerThePublic
This on-page SEO checker tool fetches related search queries from Google and Bing and categorizes them across how, when, what, where, etc. This can be a goldmine in terms of content planning since it tells you how users are searching the internet for a particular keyword.
Equipped with this insight, you can create content exactly in the way your user is searching the internet.
Features:
Unlimited Searches
Compare Data over Time
50 Search Listening Alerts
CSV Export
Hide Branches & Suggestions
Pricing:
Low = $99 per month for the Standard plan
High = $399 per month for the Enterprise plan
Summary
51% of content consumption comes from organic search. If you're on the fence about implementing an SEO strategy, this statistic should tell you everything you need to know about the importance of adopting one. All of these on-page SEO checker tools cover a wide range of activities that you would normally have to perform manually. They help with huge tasks relating to keywords and content but also include the simple things, like checking content for originality.
Did you know that only 51% of content consumption comes from organic search?

If you're on the fence about implementing an SEO strategy, this SEO statistic should tell you everything you need to know about the importance of an organic marketing strategy📝 pic.twitter.com/oTsX5Z1GS5

— MojoMedia (@MojoMediaPro) December 8, 2020
You do not need to invest in all of these SEO checker tools, but they should give you a good idea of what your most pressing needs are. They can form a starting point for your in-depth research into each seo tool until you find the one that can help you the most.
Whether you want to optimize local landing pages to rank better, or fix simple on-page technical elements, you will find a tool to help. And such a tool can be NinjaSEO. With it, you can take your SEO future into your own hands.
What Makes the Best SEO Tool?
#1
Audit, optimize websites, build links and grade webpages
#2
Get a detailed report of backlinks from a frequently updated database of 3.2B inlinks
#3
Generate keywords and LSI based on Google keywords search tool
#4
Generate the site crawl map to get the hierarchical structure of all the web pages and links
#5
Crawl webpages, find score & get recommendations using powerful extension
#6
Identify authors details based on specific keywords & automate outreach activity using links bot
#7
Foster Link Building Proces
#8
Instant Sitemap Generation
#9
Unbelievable pricing - the lowest you will ever find
#10
Everything your business needs - 50 apps, 24/5 support and 99.95% uptime
Join the SaaS Revolution
All-in-One Suite of 50 apps

Unbelievable pricing - ₹999/user

24/5 Chat, Phone and Email Support