Why We Built NinjaSEO?
Why We Built NinjaSEO chronicles the steps taken to identify the need for better SEO automation & create a robust solution for small and medium business owners.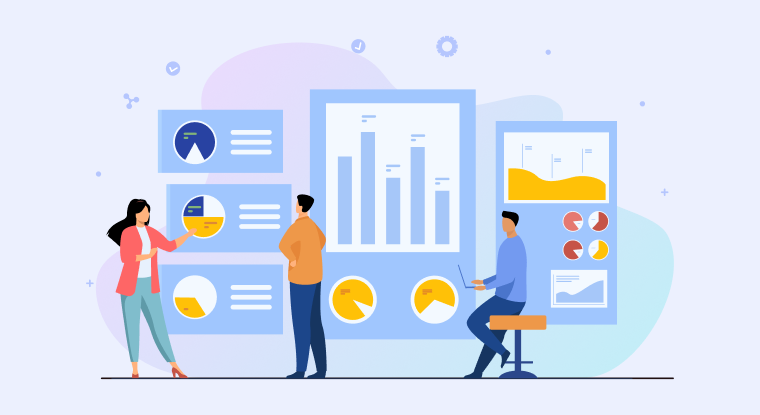 When we released our flagship product, Agile CRM, the response from our base community was overwhelming. It wasn't the first CRM on the market, but it was the first CRM that reached that far into the fields of marketing and sales to pull a host of features and functions together in one app. By consolidating a plethora of tasks and features and delivering at a price-point designed for small and medium business owners, Agile CRM was a true service to our users; and it served them by design, as we incorporated user feedback into every decision.
We allowed our product to sell itself for the most part. Our marketing and sales teams were tasked with using honest methods to put Agile CRM in front of prospects and leads who would truly benefit from the abundance of features.
Our teams spent hours on social media platforms engaging with the market, identifying the gaps between the features already being offered and those our users most desperately wanted. By filling those gaps, Agile CRM stood out from the rest of the pack.
But the app itself would only take us so far. The market was (and continues to be) ultra-competitive, and so we had to step up our marketing game in order to compete.
At the time, our product website took a minimalist approach to marketing. We displayed the features and ensured users had ample opportunity to reach out and engage with us personally. As we began to reflect on our marketing efforts, we identified a key area in which we were failing to meet industry standards.
Our marketing teams were by no means ignorant to the importance of SEO, but because Agile was doing so well out of the gate, the necessity of diverting more resources into SEO just wasn't as apparent. It wasn't until we hit a ceiling in sales and brand exposure that we identified the problem.
Why We Built NinjaSEO: More Money More Problems
The first step was to identify the specific problem areas and then formulate a strategy that would integrate well into our overall workflow. Issues spanned from a lack of consumer research to the ever-changing landscape of SEO and digital marketing in general. It was difficult for us to stay on top of the most recent advancements in marketing.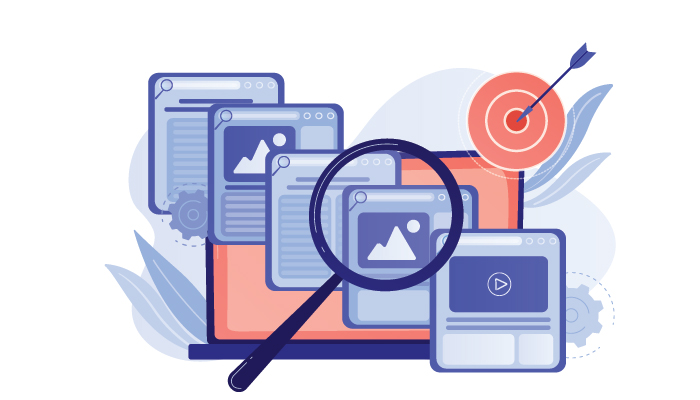 As our operations grew, so grew our staff, and the size of our projects. Tighter budgeting forced us to evaluate the efficiency of our business processes, identifying problem areas and looking for elements that could be automated.
Through this process, we realized that along with diverting resources to our SEO efforts, we could also implement SEO automation to give employees more time to focus on things like content creation, consumer research, targeting, and lead generation, among other things.
We looked to the market to try and find a solution that would help us overcome these obstacles. There was no shortage of providers, but no one solution provided all the features we needed. What's more, the solutions we required were either too costly or too complex for our team.
We knew there had to be a better way, and we knew we couldn't be the only ones dealing with these issues.
We decided to create our own solution. Because we had experience creating an app from scratch, we knew exactly where to start.
Why We Built NinjaSEO: The Requirements
Our research began with a study of the market. Today, organic and paid search traffic accounts for 68% of all online experiences. Of that traffic, 53.3% is from organic search. This means that the copy on your website has more potential than any other channel to boost traffic.
According to a recent @Gartnerinc survey, CMOs expect to allocate roughly 10% of their budget to #SEO.

It 's great to see how many brands are waking up to the importance of website performance and SEO over the past 12 months. Shame it took a pandemic to drive the change. pic.twitter.com/6stygvHx3X

— Jennifer Hoffman (@JHoff) February 5, 2021
The numbers have not changed much since our research, and we knew that the market for high-performing SEO software would only grow in the coming months. What was true then, and continues to be true today, is that SEO drives 1000% (or more) traffic than organic social media. So we definitely knew we were focusing on the right channel for the time being. SEO was the first huddle -- the top priority, if you will.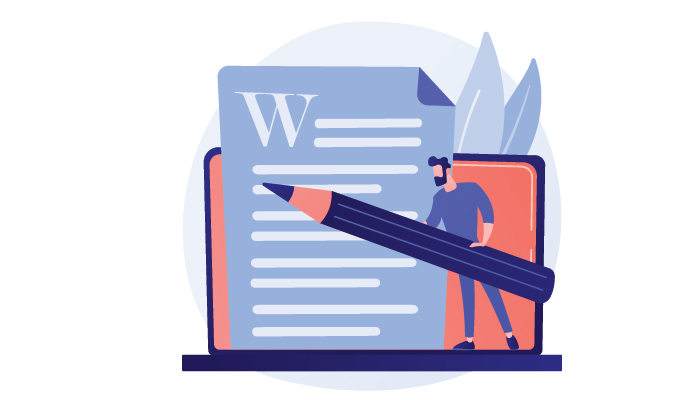 We determined that our primary requirements were the following:
Page Grader: Ideally, our pages could be analyzed and graded so we could fix errors to improve our SEO health without confusion.
Website Audits: We wanted to be able to perform audits and score them to understand our optimization levels.
Discover Issues: We wanted to be able to see if there were any issues throughout the website such as broken links, server issues, URL issues, etc.
Keyword Audits: We required our new tools to analyze whether or not we are using the chosen keywords correctly.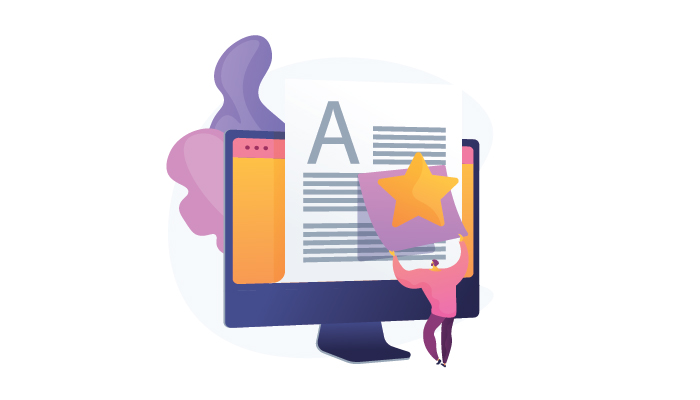 Link Analysis: Our solution needed to be able to analyze internal and external links to measure their uniqueness and performance.
Page Speed: Knowing what we knew about visitors' impatience with slow websites, we wanted to make sure our tool measured this for us.
XML Analysis: It was brought to our attention that we should ensure our XML sitemap was also optimized for search engines to understand our website structure.
We needed to meet all of these requirements while designing an app that was affordable for small, medium, or growing businesses. Our team went to work designing the perfect SEO solution.
Why We Built NinjaSEO: The Solution
The result was NinjaSEO. In it, we had created an SEO solution that could audit websites with the click of a button, automatically generating detailed reports for each page. These reports display data on critical SEO factors like page and load speeds, link structures, mobile responsiveness, keyword rankings, and more.
Not only did it meet all of our needs, but we knew that it was the perfect solution to bring to the market to serve our current and new customers. This is why we built NinjaSEO.
Our web crawler tracks every nook and cranny of a website to identify the current SEO status of the site and to identify problem areas like broken links, server errors, URL issues, and more. It also displays info concerning ways to fix these issues, making it user-friendly even for the novice SEO manager.
Another key reason why NinjaSEO was needed revolved around keywords and keyword research. With ever changing algorithms and factors, search engines make it difficult to stay on top of keyword-related factors and best practices. NinjaSEO allows users to conduct in-depth keyword analysis to ensure pages are ranking well for the right keywords. It even displays keyword density to ensure keywords are where they need to be.
NinjaSEO automates website audit using a checklist and on-page grader to make it easy for beginners and novice SEO managers to understand the issues as well as potential solutions.
Improve Search Engine Rankings with All-in-One SEO Tool Sign Up 14 Day Trial
The issue of link structure is also a stumbling block for novice users and can even pose issues for many of the experts. That's why NinjaSEO includes an automated feature that identifies internal and external links within a website, displaying the percentage of those links and checking the overall health of the link structure. Link structure can impact the ability of search engines to crawl a site effectively, thus impacting site rankings.
Page speeds and loading times also impact performance on search engine results pages (SERPs), which is why we built NinjaSEO to do a thorough audit of speed, identifying both page load speeds as well as the overall speed with which the site performs.
And, since search engines need XML sitemaps to fully understand websites and rank them higher, NinjaSEO analyzes sitemaps generated by sitemap generator to offers insights to users to fix issues surrounding link structure.
Final Words
We know that our solution may not be the best fit for your workflow, which is why NinjaSEO comes with a free trial and access to all features, giving you ample opportunity to explore all the features and tools we've packed into NinjaSEO.
NinjaSEO's deep website crawling capabilities and ability to provide improvements and recommendations to rank better with search engines is unsurpassed by any competitive seo tool. More than these obvious tools, however, is the community we built around NinjaSEO. Our team is composed of some of the brightest minds in digital marketing from around the world. Our clients and customers benefit from a dedicated team that monitors changes in SEO algorithms and best-practices. These changes are explained to our partners and our software is updated on a regular basis to stay ahead of the curve.
You would expect an SEO with this level of comprehension, and including the extensive features housed in NinjaSEO, to be priced high on the market. However, we know that small and medium business owners are at a disadvantage when it comes to competitive marketing, and that's why NinjaSEO is only $14.99/month (or $9.99 when billed annually).
If you're in the market for a new SEO tool, we invite you to learn more about NinjaSEO. Click here to learn more and to start your free trial now.
What Makes the Best SEO Tool?
#1
Audit, optimize websites, build links and grade webpages
#2
Get a detailed report of backlinks from a frequently updated database of 3.2B inlinks
#3
Generate keywords and LSI based on Google keywords search tool
#4
Generate the site crawl map to get the hierarchical structure of all the web pages and links
#5
Crawl webpages, find score & get recommendations using powerful extension
#6
Identify authors details based on specific keywords & automate outreach activity using links bot
#7
Foster Link Building Proces
#8
Instant Sitemap Generation
#9
Unbelievable pricing - the lowest you will ever find
#10
Everything your business needs - 50 apps, 24/5 support and 99.95% uptime
Join the SaaS Revolution
All-in-One Suite of 50 apps

Unbelievable pricing - ₹999/user

24/5 Chat, Phone and Email Support