Importance of Keyword Research
You see keywords everywhere in SEO campaigns, but do you know why? Check this out to get intimate with the importance of keyword research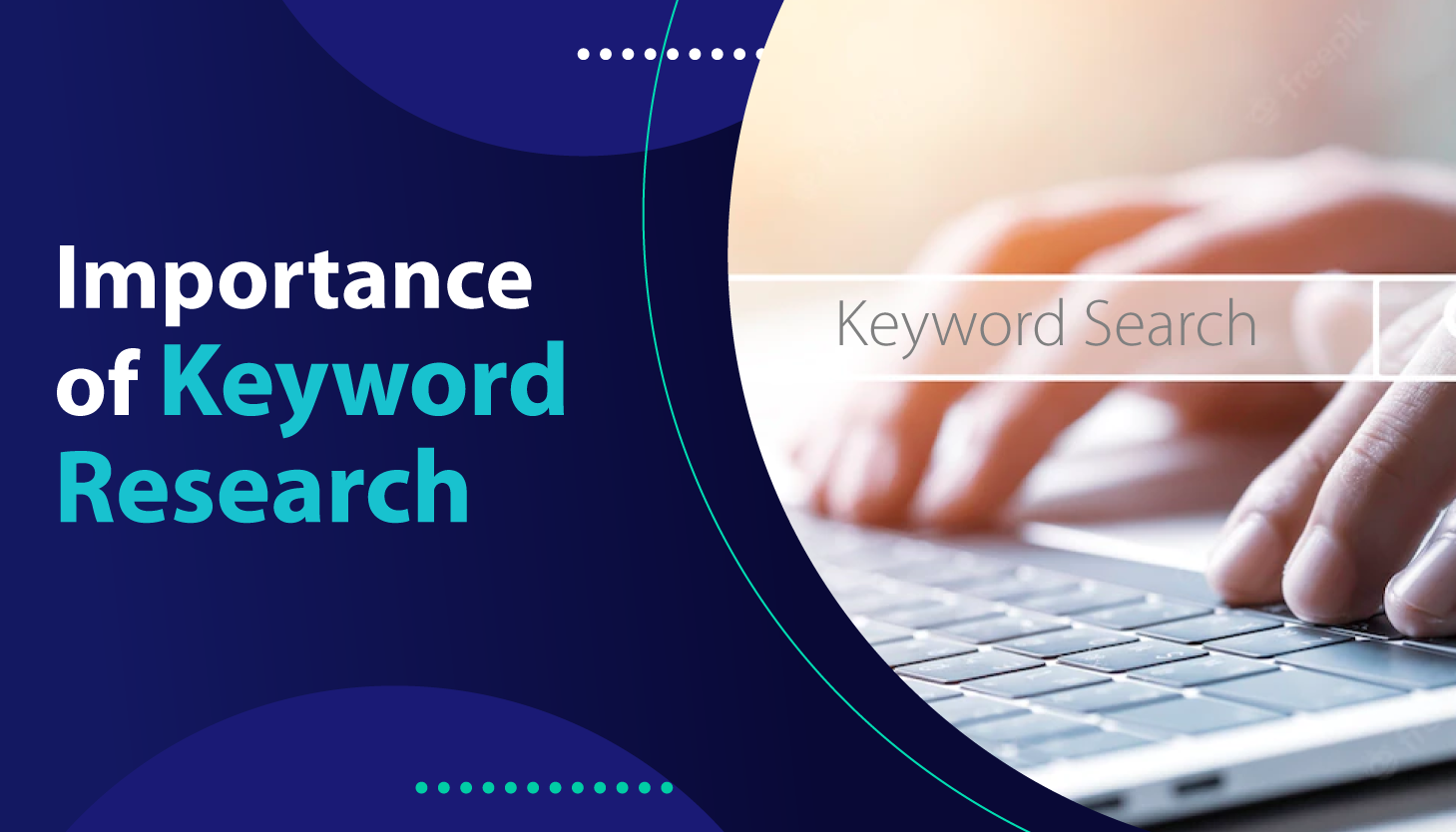 If you have ever paid attention to Search Engine Optimization (SEO), you would have come across the term "Keyword" as well as "Keyword research". More often than not, keywords are the foundation of a good SEO campaign; not only that; it is the bedrock of most digital marketing approaches know today. But then again, what exactly are keywords, and why are they so important?
Examining general, industry-specific terms and phrases that drive search traffic to search engine results pages is referred to as keyword research. This is the tried-and-true first step in any website's SEO. However, users aren't the only ones looking for keywords. Google and other search engines will read your website's content for keywords and rank you for such terms. This is where the SEO process begins.
Keyword research aims to discover words and phrases that people are looking for on Google and other major search engines. These phrases are associated with your website's products and services. Taking the time to know and understand your audience and the questions they're asking, then finding ways and solutions to answer those questions in your content with a combination of keywords and phrases, is a big part of keyword research.
Keyword research is the act of identifying and analyzing common search terms, words, and phrases that people put into search engines like Google, and strategically adding them in your content to help it rank better and higher in search engine results pages (SERP). When it comes to keyword research, it's crucial to select words with sufficient search traffic, are relevant to your content, and aren't too competitive. What your business is recognized for is determined by keywords. Your content marketing team knows what material to advertise by using the proper keywords. The blueprint for your online marketing operations is keyword research, which informs every decision you make. Neil Patel, the founder of kissmetrics.com said this;
"Unless there's no rhyme or reason to your keyword research, you need to know which opportunities will take the least amount of your limited resources to yield the highest ROI"
The long story short is that keyword research improves the efficiency of the entire process. But you don't need to believe blindly; keep reading for more facts to show the importance of keyword research for your business or company.
Types of Keywords:
You won't optimize pages, pictures, or tactics to generate more visitors to your site if you don't know which "word" or "search phrase" you want your specific pages to rank for. So here are the types of keywords to become familiar with.
Short Tail Keywords:
Short-tail keywords, often known as "head terms," are search phrases with only one word in them. Because the keywords are longer, they are less specific than searches that include numerous comments. When people determine what to do or what to eat, they frequently employ broad keywords to search on Google.
Short-tail keywords should be used to bring a lot of traffic to your site because they help you reach a wider audience. However, this audience may not be ready to buy or willing to take action on your website. When selecting short tail keywords for which we want to rank, there are a few aspects to keep in mind:
When it comes to search volume, the shorter the keyword, the more popular it is. If you can rank for short-tail keywords, you'll get a lot of visitors to your site. Given the enormous search volume, it's no surprise that everyone is attempting to rank for short-tail keywords. As a result, competition for short-tail keywords is fierce.
Long-Tail Keywords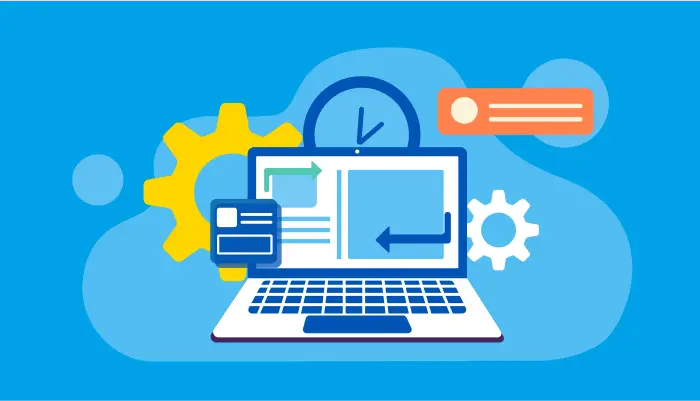 Long-tail keywords are phrases that have more than three words in them. They're more targeted than a short-tail term, and they're not as broad. You will not be able to get or receive as much search traffic with this phrase, but the traffic you will eventually get will be more relevant and the type of traffic you want. The points to keep in mind are:
We'll see that long-tail keywords have considerably less traffic than short-tail terms when it comes to search volume. On the other hand, this long-tail term will assist you in driving more relevant, "ready-to-take-action" traffic to your site. When someone is looking for something unique to their needs, the search phrase tends to be more specific, and as the searches become more precise, the competition intensity decreases.
Benefits of Keyword Research:
Keywords were the primary means of signaling to search engines the topics you were covering before semantic search. In general, the secret is that the more you used the keyword in your article, the more relevant it appeared. Here are some of the benefits of keywords:
Knowing your keywords will assist you in better understanding your brand and company and know who the target audience is. What exactly are you trying to sell? What services do you provide? It should go without saying that to be successful; you need the correct audience when starting a business or creating a website. If you don't already know, knowing your keywords can assist you to figure out who you are.

Keyword research can provide important details such as where you rank for keywords, which keywords are simple, and which keywords your competitors rank for. The primary motivation for creating an internet business or website is to achieve success. Keyword research will indicate whether or not pursuing a particular topic is worthwhile. To perform a competition study, you'll need to determine how authoritative the other websites listed for the keywords you're interested in are. This can be done in varying ways; either manually or with the help of a keyword research tool, which makes the process go faster.

Keyword research might reveal what people are looking for, not what you believe they're looking for. When it comes to keyword research, you'll need to do some background study on your target audience. You will surely be able to learn a lot about your customers this way. When you conduct a Google search or visit a forum relating to your issue, this will occur. As you advance, all of this client insight will become quite beneficial to you. Understanding customer behavior and trends will help you write better and provide your customers with what they want.

Only if search engines are aware of your business can they rank your website. By including keywords on multiple pages of your website, Google will rank you for those terms. Identifying keywords to utilize in blogs and outreach will help your website gain more visitors.

It improves social shares. After conducting relevant keyword research, you provide them with what they desire. They are more inclined to spread your material, implying that your website will expand naturally and require fewer link-building efforts. People, especially on Facebook and Twitter, love to share what they like. If you're writing articles or photographs, make sure to include a mechanism for people to share your work.
Keyword Research Tools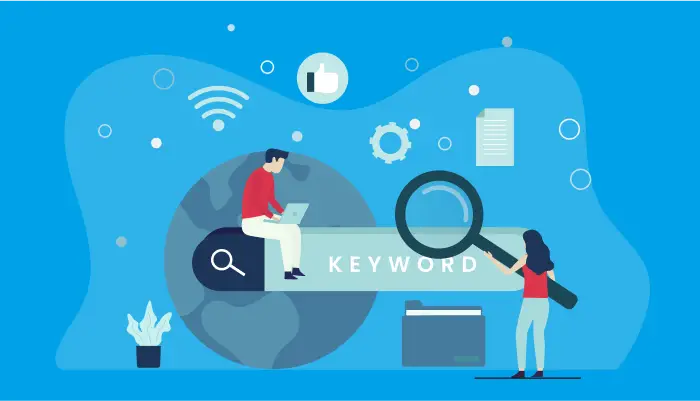 Marketers and copywriters employ various keyword research tools to figure out what users are looking for in terms of a particular sector, product, or service. Popular programs include monthly search volume averages for specific terms and keyword suggestions based on the information provided.
Using these tools has various advantages. The most important of them is that most of them provide the average number of monthly searches, sorted by geography if necessary. A keyword with an extensive search volume isn't always the most useful because the more people search for it, the more competition for rankings on the SERPs. Instead, choose a more specialized medium-to-low term or phrase to separate yourself apart from the competitors. Customers looking for precisely what you give and in your geographic area or location, rather than a broad range of browsers and IP addresses from all over the world, will be attracted by being specialized in a product, service, and location.
Keyword Research Tips
These are little tips that will help to make your keyword research a little easier.
Keyword Refresh: Due to overcomplicated keyword research, firms often devote a significant amount of time to it while first building their SEO strategies, only to ignore it after that. Because the language that prospects use to discuss your niche can — and frequently does — change over time, ignoring more keyword research is a significant mistake. Regular keyword refreshes guarantee that you're up to date on the terms that prospects are looking for right now. The results of this updated keyword search can then be used to adjust your content strategy. You can publish articles or provide other content that focuses on current keywords in your niche.
Keyword Research Tool: Because you know that Google isn't looking for a match between a string of data in a query and a string of data in a specific article, you don't have to worry about inserting exact keywords a certain number of times in your piece when developing your keyword planner. Instead, utilize a Keyword Research Tool to become acquainted with the issues that appear to be most important to your target audience. After you've found the themes, you may improve your content to make it more relevant to the search engine and the user reading the results on the SERPs.
Use Tags: Your keyword should appear in the title, H2 headings, the meta description, and on occasion throughout the text, as long as it is natural in each of these places. You should also consider including semantically comparable keywords. The phrases "laptop repair" and "fix a broken laptop" are two examples of semantically similar keywords. This will assist Google's new semantic algorithm to consider your material as more pertinent to the topic at hand.
Consider Suggestions: When you use a tool like Google Ads to assess your keywords, the device will show you a list of similar terms to think about. Don't dismiss these terms out of hand. Search engines, as you can see, are brilliant. They're made with a succession of complicated algorithms that use semantic search concepts to display relevant keywords. Again, the advice is simple, delve a little deeper into related terms. As said in the previous direction, evaluate the competitiveness and popularity of some of the suggested keywords. You might just find some hidden diamonds, and the Ads tool has already done the legwork for you.
Evaluate Keywords: The goal is to filter through your keywords to see how good they are in terms of popularity and competition. It would help if you aimed for keywords with moderate to high popularity and low competition as a general guideline. Enter your desired keyword into the keyword research tool, and you'll be given an estimate of how many monthly searches this keyword receives on average. Because you want to select terms that prospects are searching for information on, you should strive for a somewhat high level of popularity. The next step is to determine the keyword's competitiveness. You may use quotation marks to search for the desired word in Google, and you'll obtain a list of the top-ranking "exact match" results. If you see many brand names on the first page of a search engine, or a lot of influences from authoritative sites, this indicates a highly competitive search term that may be tough to rank for.
It's No Big Secret!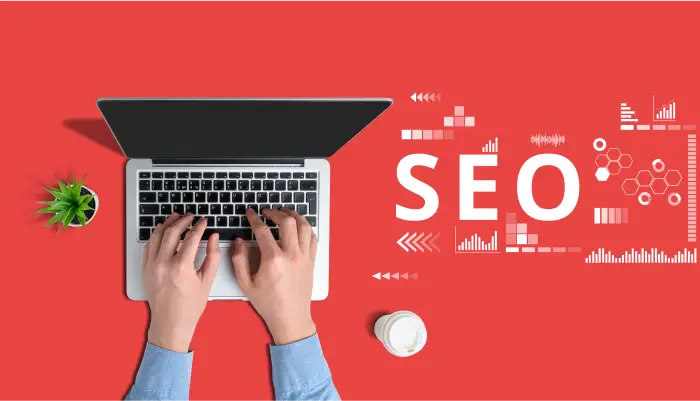 The importance of keywords to SEO and digital marketing cannot be overstated. Many business owners approach their online material without planning ahead of time.
It's no secret among content marketers, which includes most internet firms these days that the correct keyword combination delivers a significant competitive edge. The issue is that many companies and blogs overcomplicate the process of keyword research. Finding the proper phrases to help pages and articles rank highly in search engines is often thought to be a mammoth process requiring hours of effort, equivalent to solving the world's most challenging differential equation. Things, however, do not have to be so terrible. By understanding the importance of keyword research and following the tips laid out for you above, then keyword research will take on a new form of ease for you and your team.
What Makes the Best SEO Tool?
Join the SaaS Revolution
All-in-One Suite of 37 apps

Unbelievable pricing - ₹999/user

24/5 Chat, Phone and Email Support