Ultimate Link Building Guide for SEO Beginners
One aspect of SEO is the importance of backlinks getting to your site. Learn the secrets to ranking in Google and building your brand.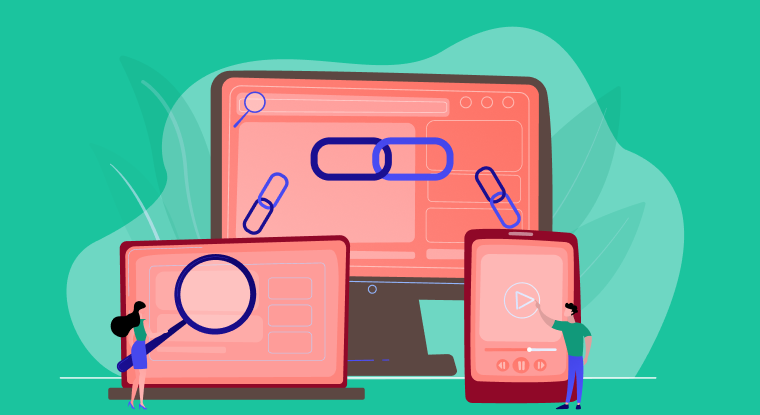 The world of online marketing is in a constant state of change, particularly in search engine optimization (SEO). As Google makes changes to its algorithm on a regular basis, the techniques and best practices for optimizing for search engines are constantly evolving. One aspect of SEO that you can be sure will be around for a while is the importance of links in getting your website ranked higher.
Over the years, building links has had a negative connotation. This can be attributed to the black hat tactics used by some seo tool to increase their rankings for certain keywords. These practices included buying links from directories, article spinning, and guest posting. We're here to clear up the confusion by outlining what Link building is and what it isn't, as well as give you some pointers on how to do it the right way.
What is Link Building?
Link building is simply a way to get other websites to link to your own website. As you may know, a link from another website to your own website practically works like a vote of confidence. For example, if a website in the automotive niche links to your website that offers an exhaustive guide on engine repair, it's definitely a vote in favor of your website's content quality.
The concept is simple, and it goes like this: the more high-quality websites that link back to your website, the more likely it will be able to rank higher in the search engines. This can help your website achieve what's known as link equity, which is basically the same as having a good PageRank score. More on that later.
How Does Link Building Works?
The first thing to know about link building is that it's a process and not an event. Rather than thinking of link building as a one-time activity, you should think of it as a regular activity that you'll need to do to keep your rankings high. The better your content and on-page optimization, the more likely you will get good links from other websites.
There are two different types of links that you should be looking for: inbound links and outbound links.
Inbound links are links from other websites. This is the type of link you want to be getting.

Outbound links are links from your own website, usually to another website. This is not the type of link you want.
To understand the role of both types of links, it's essential to know how a search engine views your website. Using Google as an example, the search engine looks at over 200 different pieces of data when it decides to rank your website for a certain keyword. It looks at things like your website's PageRank, the number of links it has, the kinds of links it has, the type of content on your website, how popular your website is, how fast your website loads, and many other pieces of data.
The point is that link building is a cornerstone of a good SEO strategy. By creating high-quality content and attracting inbound links from other sites, you will help your website achieve a higher Google ranking.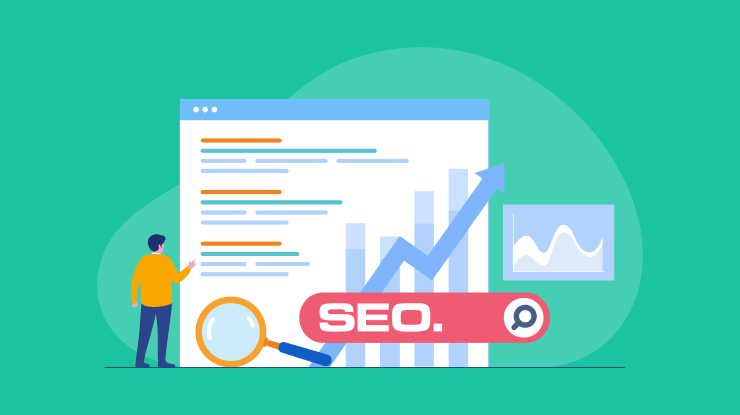 An Overview to Link-Building
It's also important to know that link building is nothing like the link exchanges that used to work in the early days of SEO. It's not a process where you just put your website link on another website hoping to get a link in return.
This is one of the reasons why Google started penalizing websites that use link exchanges. By using your website to artificially get new links, you are taking away the value of your website link, and you will be seen as using an outdated, spammy approach to building links.
Think of link building as a way to build relationships with other websites. As we just mentioned, Google is all about relationships. And the only way to build a relationship is to provide value to your target audience. The better your content is and the more value it provides, the better your chances are of getting a good link from another website.
This is one of the reasons why content marketing is so important for building links for your website. By focusing on creating valuable content for your target audience, you will likely get good links from other websites.
What's the Difference Between Good and Bad Links?
It's important to understand that getting a high-quality inbound link is much different than getting a low-quality link. As far as Google is concerned, the sources of your inbound links are very important. Some links, or backlinks, are good. Some links are bad.
The best backlinks to have on your website are known as "do follow" links. This is the type of link that Google likes, and that's been recommended by SEO experts for years. A dofollow link is one that's obtained from a link from a website that allows other websites to use its content and link to it, essentially giving it a vote of confidence. The website that is giving the vote of confidence is usually known as the "referring website."
A simple way to avoid getting low-quality links is to understand what's known as the Google Webmaster Guidelines. This is Google's list of do's and don'ts when it comes to links. In a nutshell, the guidelines tell you what Google considers to be quality links and what it considers to be a low-quality link.
Ultimately, the links that you'll want to get for your website will be from other websites, and the sources of links will be other websites.
What's the Benefit of High-Quality Links?
High-quality links can have a powerful effect on your website's visibility in search engines. The better the backlink, the better the ranking. This is due to the fact that Google's search algorithm analyzes the relevance of each link.
As a website's link equity builds, its search engine ranking will get a boost. This, in turn, can cause a boost in website traffic and an increase in sales.
In fact, one of the things that Google looks for when it analyzes a website for ranking purposes is to see how many links it has and also how authoritative the sites that link to it are.
For example, if your website is a blog or has a lot of text content, you will get more dofollow links from other websites that are also blogs or websites that have lots of text-based content. Conversely, if your website is more of a directory of resources, it might not get the same amount of dofollow links.
How to Successfully Build Links?
Now that you know a little about link building and the importance of having high-quality links, here are some ways to go about successfully building links to your website.
1. Create Quality Content
As we mentioned earlier, content is one of the most important components for getting high-quality links. If your content is very good if it provides value to users, and if it is highly in demand, other websites will link to it.
Make sure your website has fresh and relevant content. Write about topics that matter to your target audience. You can even include a blog on your website to encourage backlinks from other websites.
2. Drive Traffic to Your Website
The more traffic your website gets, the more opportunities you'll have for getting links. Build your website traffic by using an seo tool, writing for popular blogs in your industry, guest posting on sites that accept link-building content, including a resource box on your website, and using social media to drive traffic to your site. Optimize your site's efficiency by crawling it and checking for errors using a web crawler.
3. Create a Content Map
A content map is a document that details every page of your website, every link, and every article. When you use a content map, you will be able to see exactly where your website is lacking in content and exactly where it has room to grow. This way, you can focus on creating content in places where you feel it's needed most.
Improve Search Engine Rankings with All-in-One SEO Tool Sign Up 14 Day Trial
4. Build Relationships
According to Google, the best way to get quality links is to build genuine relationships with your target audience. By creating good content, building a relationship with your audience, and providing them with added value, you will increase your chances of getting good links to your website.
5. Create a Resource Box for Your Website
If you want to get a dofollow link from your website, you'll need to include a resource box on your website. This is a very simple process. Essentially, all you need to do is create a box that you want people to know about but only use it for backlinks.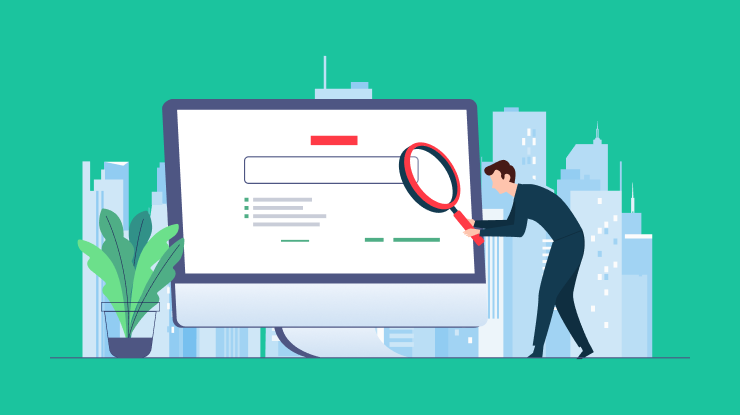 How to Measure the Results of Link Building?
What's the point of all of this if you can't measure the results of your efforts? You can't improve what you can't measure. Fortunately, there are a number of strategies you can use to measure the success of your link building efforts. Not all of them are easy, but one of the easiest things you can do is run a link building campaign in your marketing automation software.
Your marketing automation software will allow you to track your inbound links, see which ones are bringing you the most traffic and sales and which ones aren't. In addition, your marketing automation software will allow you to run link building campaigns on its platform, which will allow you to build a list of websites to target.
One of the best ways to measure link building is with a link building tool. These tools allow you to track your link building efforts and see how your link building efforts are affecting your website's rankings.
Conclusion
Link building is a cornerstone of SEO. By understanding the process, you'll be better able to get the right backlinks for your website and avoid the bad ones. Remember, quality is the key. Don't be the person who uses a link exchange. Instead, always strive to build relationships, provide value, and use high-quality content to build links for your website.
If you want your link building efforts to be a success, you're going to need the right tools at your disposal. Luckily, NinjaSEO is here to help you do all the work you need in order to get the results you want. We give you an all-in-one SEO tool and link checker that will literally save you hours and make your link building efforts go much faster. Check out NinjaSEO today and experience some of its most powerful features.
What Makes the Best SEO Tool?
#1
Audit, optimize websites, build links and grade webpages
#2
Get a detailed report of backlinks from a frequently updated database of 3.2B inlinks
#3
Generate keywords and LSI based on Google keywords search tool
#4
Generate the site crawl map to get the hierarchical structure of all the web pages and links
#5
Crawl webpages, find score & get recommendations using powerful extension
#6
Identify authors details based on specific keywords & automate outreach activity using links bot
#7
Foster Link Building Proces
#8
Instant Sitemap Generation
#9
Unbelievable pricing - the lowest you will ever find
#10
Everything your business needs - 50 apps, 24/5 support and 99.95% uptime
Join the SaaS Revolution
All-in-One Suite of 50 apps

Unbelievable pricing - ₹999/user

24/5 Chat, Phone and Email Support