SEO Analysis to Monitor Your Website Health Effectively: Top 9 Picks
The practice of conducting an in-depth investigation of a website, assessing its optimization levels, and taking suggestive measures to improve its performance is known as SEO. If you're a brand that wants to rank higher on the search engines organically, regular SEO analysis can be a total game changer. It helps you assess overall website health, structure, content, and more factors relevant to increasing your search engine rankings.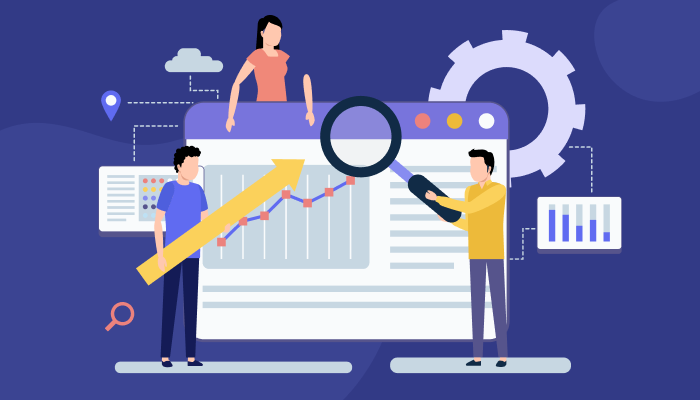 The purpose of marketing is to increase website traffic and qualified leads for the business. As marketers, you must comprehend precisely what you can do to raise your website's SEO. An SEO study identifies every area of your website where you may improve your potential rating in the search engine results pages (SERPs), and reach a wider audience. Even though SEO optimizers take a while to show optimum results, with the right efforts, you can see the profits unfold much faster.
SEO Analysis: A Brand New SEO Tool
SEO is the practice of optimizing every web page in a certain way, to improve the quality and quantity of traffic, and rank higher on the SERPs. Brands must use SEO chrome extension optimizers to thoroughly examine the content on their page when doing SEO research and optimize it for search engine bots.
Knowing and understanding each of the fundamental SEO components and assessing the SEO competitor analysis report is crucial for improving your brand's search results. You need to implement the recommendations in the website audit report to improve your search traffic results.
Instead of shooting in the dark, you need to make strategic judgments based on the SEO analysis reports and take corrective measures for your website to save time and money.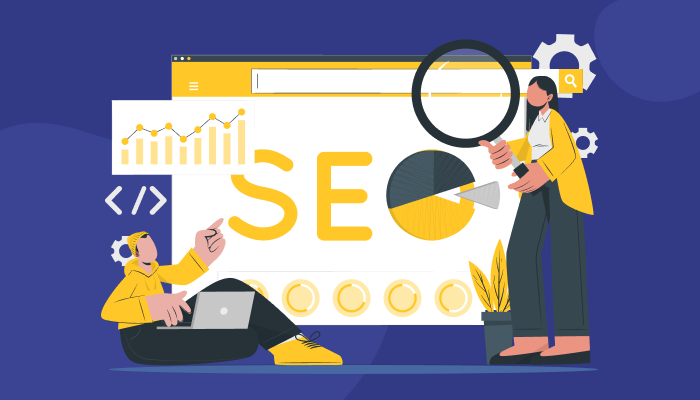 SEO Analysis: Top 9 Picks
There are multiple search engine optimization (SEO) tools available, some of which are free and some paid options, that can assist you in assessing your website as the Google search engine does. Also, it's a way for you to keep up with the rapid rate of change in algorithms and outcomes, as well as the competitive online environment.
NinjaSEO
NinjaSEO by 500apps is everything you need for on-page and off-page SEO to optimize your website to rank higher on search engine results pages. It is an all-in-one SEO optimizer tool that includes a SERPs tracker, a unique page grader, a web crawler, and an SEO plugin to assist website owners in identifying and resolving crucial problems, among many other facilities. You can also take a free 14-day trial to try out their efficiency.
Get started with the leading SEO Analysis Tool today! Sign Up 14 Day Trial
HubSpot Website Grader
Enter the URL of your website into HubSpot's Website Grader to instantly receive a website audit with useful information about your SEO efforts. The HubSpot Academy SEO course also teaches you how to enhance your website's SEO and user experience (UX) and install SEO chrome extensions, which is then available for enrollment.
Google Search Console
Use Search Console for SEO competitor analysis and research to add new keywords to your current SEO strategy. Your website is monitored, fixed, and optimized by Google Search Console with the help of their seo chrome extension. It contains several tools to help resolve server errors, site load and malware problems, and security issues like hacking.
UpCity
With UpCity's Free SEO Report Card, you can evaluate your website to see how it compares to the competition. An SEO website audit will provide you with a report which covers rank analysis, link development, and other topics in return for your email address and a few pieces of information with the help of seo competitor analysis.
Answer the Public
Assists in improving your on-page SEO efforts. It enables you to have a better understanding of your target market and what they are seeking. You can optimize long-tail searches to reach your target audience more efficiently.
Bing Webmaster
Microsoft's Bing Webmaster service gives you access to various tools that provide information about your website, including reporting, diagnostic, and SEO tools. To ensure your site is properly optimized for organic search, you can maintain backlinks, seo chrome extensions, examine keywords, and assess your website with the help of free SEO tools.
Seolyzer
You can find out how search engines like Google perceive your website with Seolyzer's free site crawling, log analysis, and SEO competitor analysis. To construct your SEO KPIs, Seolyzer gathers data with crawling bots recorded in your server's log files when visiting your website by seo optimizer. The program also detects error messages, page speed issues, and redirects.
Ahrefs
It is an all-in-one SEO toolset that enables you to view your webpage in a condensed style to assess its UX and content and learn more about its seo optimizer. When you enter the URL, the output will focus on your HTML, allowing you to see the page's structure, optimal search phrases, and other SEO-related elements.
Google Trends
This tool works best when combined with a more potent application, such as HubSpot's SEO Marketing Tool, to establish the direction of your SEO campaign. It will give you a website audit of your work and help you optimize your rank using seo optimizer. Google Trends is a great place to check for the untapped potential for a broad-term landscape for your website.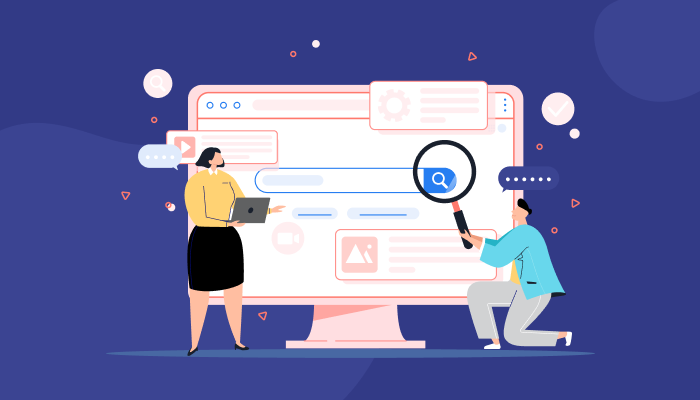 Perks of Using SEO Analysis
It's highly unlikely to rank your website without proper SEO efforts. SEO analysis includes using a keyword rank monitor or a SERP tracker to continuously assess your SEO efforts in comparison to industry statistics, rivals, and other indicators.
SEO improves organic discovery & high-quality website traffic – Without attempting to charm or persuade the visitor, organic visibility brings high-quality traffic to your website, and it does your website audit as well.
SEO provides great ROI - Search engine leads have a close rate of 14.6%, over 12% higher than traditional marketing. But, if your website appears on pages 2, 3, 4, or not at all, leads are likely to be nonexistent.
SEO offers 24/7 promotion - Efforts to improve search engine rankings continue beyond office hours. Unlike sponsored advertising, which disappears once a budget is spent, content does not. With the help of the SEO chrome extension, it is an endlessly ongoing process.
Summing It Up
With a plethora of free and paid SEO tools available in the market, choose the one that meets your website's requirements the best. Look for areas of improvement when you construct your SEO study, and optimize the pages that are least effective at attracting new visitors, running smoothly, and encouraging them to move via your conversion funnel. This will assist you in determining where to begin the optimization process. Ensure to conduct regular SEO checks on your website or hire a professional to do the same to maintain your SERP rankings.
What Makes the Best SEO Tool?
#1
Audit, optimize websites, build links and grade webpages
#2
Get a detailed report of backlinks from a frequently updated database of 3.2B inlinks
#3
Generate keywords and LSI based on Google keywords search tool
#4
Generate the site crawl map to get the hierarchical structure of all the web pages and links
#5
Crawl webpages, find score & get recommendations using powerful extension
#6
Identify authors details based on specific keywords & automate outreach activity using links bot
#7
Foster Link Building Proces
#8
Instant Sitemap Generation
#9
Unbelievable pricing - the lowest you will ever find
#10
Everything your business needs - 50 apps, 24/5 support and 99.95% uptime
Join the SaaS Revolution
All-in-One Suite of 50 apps

Unbelievable pricing - ₹999/user

24/5 Chat, Phone and Email Support