Tips for Effective Online Copywriting: Explore Here
Writing is a very relevant skill. Copywriting is broad. Hence you need to identify your niche and adhere to it in order to succeed. Using excellent online copywriting tools guarantees easier identification and proper implementation of the right niche.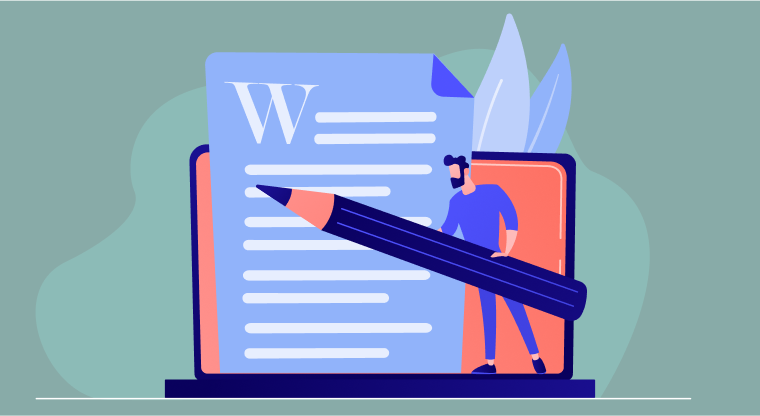 The business world cannot do without writing. Particularly in eCommerce, from the landing page of a business website to mails sent to customers at the end of transactions, all involve writing. In digital marketing, copywriting is the key factor that controls conversion rates - content greatly affects marketing campaigns.
Therefore, if you want to achieve a successfully optimized productivity level in your business, you have to pay a lot of attention to copywriting. In this article, we are going to discuss a few tips for effective online copywriting. But before then, let's breakdown the core features that makeup online copywriting by answering this question;
What is Online Copywriting All About?
Basically, online copywriting is the act of writing promotional texts which will be used as content for digital marketing campaigns - these promotional texts are aimed at increasing awareness for a brand or product and or increasing the rate of sales in the business. Online copywriting is a fundamental element that controls the actualization of the marketers' dreams.A copy on the business' website is required to provide all relevant information to guests, keep them engaged, and influence them to purchase the products and services it advertises; and at the same time, it conveys an excellent image of the brand.
What Makes Up Online Copywriting?
A San Francisco-based advertisement innovator widely known as the 'Socrates of San Francisco,' Howard Gosage once said, "Nobody reads ads. People read what interests them. Sometimes it's an ad." Regarding his description, a great copy is fervently required to provide proper context for the marketing concept and rank high in search engines while still captivating the audience at the same time. Other core features that make up an excellent copy are identified thus:
I. Online Copywriting is Result-driven
It is common knowledge that advertising aims to create awareness and promote sales. Of course, writing a copy has a purpose that controls the process. The copy must conform with the basic requirements of digital marketing elements to thrive amongst other advertisement texts on the internet.
These digital marketing elements include everything from good use of keywords which will assist the web page to appear more often and in a great position on search results - this is where the concepts of Search Engine Optimization sprouts from, to be conscious of the character count range for products' meta descriptions. In most cases of copywriting, these are the primary digital marketing elements that yield good conversion grades.
II. Online Copywriting Covers a Wide Range of Text Types
In this text, we may have mentioned blog posts, articles, and product descriptions. However, online copywriting covers a lot more. You may be familiar with other types of copywriting, including product reviews, web pages, social media posts, transactional emails, and business presentations.
Online copywriting may require the ability to switch between these copy types to always be on a productive side. Therefore, it is important to try to expand your portfolio as a copywriter by acquiring knowledge and skill in online copywriting in every area possible for flexibility.
III. It Encompasses Several Niches and Kinds of Products and Services
In addition to the vast range of text types involved in online copywriting, it can also be used to market every product or service in the market. Therefore, to thrive in the field, it is also important to gather knowledge about any group of products and services that will serve as your niche. Various brands sell different products, and each wants their content to fit their marketing structure. You need to serve each client following their preferences.
In essence, online copywriting involves creating relevant content that conforms with the concept of digital marketing with which they will be advertised, bearing in mind that the content should be interesting to readers and finally being able to write for any product or text type you are hired to write. It may also require keeping to deadlines. With more emphasis on SEO writing, we have put together a list of tips that, when applied properly, can guarantee effective copywriting.
Tips for Effective Online Copywriting
Online copywriting does not necessarily undermine the rules of traditional copywriting. The fundamentals are the same, and they just need to be readjusted to suit the online environment. British advertisement tycoon David Ogilvy once emphasized the need to identify and perfectly serve the audience by saying, "When I write an advertisement, I don't want you to tell me that you find it 'creative.' I want you to find it so interesting that you buy the product."
Typically, writing a text involves relevance of content to the readers, the presentation and influence generated from the text. More precisely, copywriting involves identifying the target audience, researching the product or service, then presenting the result of the research in a way that will captivate the interest of the identified audience. Let's break it down.
1. Identifying and Understanding the Target Audience
Basically, a sale happens when you identify a need and provide remedies for a fee. To identify your customers' needs and advertise your products to them, first you have to know who they are; that way, effective copywriting can be achieved. To determine and understand your audience, you need to create personas (like profiles) for the expected readers.
This can be achieved by finding out relevant information about the groups of people that use the product. You can consider important characteristics such as their location, socioeconomic statuses, occupations, marital status and age ranges. Once you identify a common trait in a group of customers, you can use it to create a persona for them, making creating content to suit them a lot easier.
Understanding your target audience will help you to determine the details that they will like to read about. This will help you to arrange the information in a manner that will make sense to them. Practically, this is the factor that determines the tone of your copy as well as the structure of your content.
2. Research on the Product or Service to be Advertised
After identifying the audience, another important step to take is researching more on the product or service to be advertised. This involves practically reading about the product and how the product can positively influence the lives of the customers. A marketing text needs to be convincing, and this is why an online copywriter must put together a detailed description of the product, its features and uses. These details can only be learned by researching properly on the product or service to be advertised.
3. Conversationally Present the Points
Customers do not spend their entire time reading about business, and you have just a few seconds to captivate a reader and properly present your desired action to convince a customer to take action. This timed feat cannot be achieved by writing long and complex texts. In the same vein, research has it that an average internet user reads just 20% of a web page's content even after they may have been convinced to stick around by what they saw while glancing through. Yes, it is true that surfers quickly glance through a web page's content to ascertain whether or not they should stick around and read more. You have to bear all these in mind while writing a copy.
Furthermore, keeping the copy conversational can keep the web user from reading more about your product. Addressing the statements to the reader by using pronouns like 'you, your and we' will make the reader feel more attached to the details of the copy.
4. Inclusion of Quantified Facts
Imagine that you're in charge of developing a new marketing strategy for a B2B company, and you are about reading landing pages articles on the websites of two digital marketing platforms.
Then you see these introductory phrases:
Content writing is a vital investment in marketing.
Content writing costs 41% less than paid search. In addition to its cost-effectiveness, writing content generates 300% more revenue than paid searches.
Chances are you're likely to employ the services of the platform that uses the second pitch because it presents more concrete information than the other. Facts are more convincing when they are detailed and include very specific facts and figures. However, emphasis on facts should be minimal so as to not be detrimental to the actual features of your products and make your copy lose a chatty and interesting tone.
5. Make Little Emphasis on the Desired Action
We have stated before that in every marketing endeavor, and conversion is the measure of success. The aim of advertising online is to invite more people to perform the desired action on your website or any other digital outlet. You either want people to buy, subscribe or contact you for more information on your products and services. In your text, you don't have to wait for a call to action, and you can technically chip in details of your desired action to the body of your text. Inject action verbs and phrases all over your copy, emphatically words that will make the reader imagine taking action or actually achieving something.
However, it doesn't mean simply describing products and services in action terms, like saying, "NinjaSEO tool is the most effective in the market." It means you should use descriptive terms to paint a mental picture of its feature and how it impacts the users, such as "With the automated functionality of NinjaSEO, your marketing endeavors are guaranteed about 30% more visibility and reach when compared to other SEO tools."
6. Apply Great SEO Perks in Your Presentation
Applying this tactic seals the online copywriting journey. This area involves the title of the text, the advertisement media to be applied, the keywords to focus your text on, and the type of marketing text required for the product. All these play very important roles in the actual conversion rate of the advertisement campaigns embarked on using these texts. The influence of these factors emphasizes the visibility of the promotional texts (copies). The best way to maximize a positive influence shed on marketing by applying proper SEO perks is adopting an excellent automated SEO tool such as NinjaSeo to oversee the technical efforts of the digital marketing team.
Conclusion
Copywriting for SEO involves bolstering a copy with selected keywords in order to give context to search engines. A webpage can be optimized for up to five keywords, but three keywords are used for optimization more frequently. Every relevant detail of SEO content can be actualized using the right SEO tools. The 500apps' NinjaSEO is great to use for all digital marketing campaigns. For more details on NinjaSEO, their products and services, visit the website.
What Makes the Best SEO Tool?
#1
Audit, optimize websites, build links and grade webpages
#2
Get a detailed report of backlinks from a frequently updated database of 3.2B inlinks
#3
Generate keywords and LSI based on Google keywords search tool
#4
Generate the site crawl map to get the hierarchical structure of all the web pages and links
#5
Crawl webpages, find score & get recommendations using powerful extension
#6
Identify authors details based on specific keywords & automate outreach activity using links bot
#7
Foster Link Building Proces
#8
Instant Sitemap Generation
#9
Unbelievable pricing - the lowest you will ever find
#10
Everything your business needs - 50 apps, 24/5 support and 99.95% uptime
Join the SaaS Revolution
All-in-One Suite of 50 apps

Unbelievable pricing - ₹999/user

24/5 Chat, Phone and Email Support