In order to find out how you compare to your competitors when it comes to SEO, an SEO competitive study will look at the strategies you employ and compare them with those of your competitors. To understand their strategies and deep dive into their websites, you'll need to evaluate where they're ranking for important keywords and what content they're using to get there.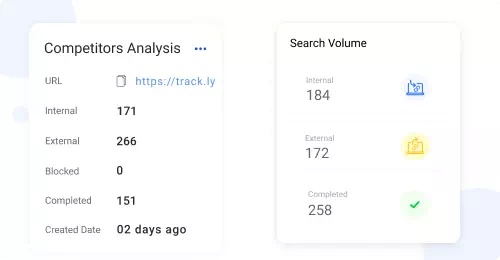 Doing a competitive analysis is a fantastic way for you to learn about your competitors' strengths and weaknesses. You can then use this information to outperform them by adopting some of their effective strategies.
Why is Competitive Analysis Important for My SEO Campaign?
As you learn more about competition analysis for SEO, you may ask why it is so important for your business. For a variety of reasons, a competitive analysis is an important tool for any organisation of any size. They give you insight into the competition's strengths and shortcomings, assist you in identifying new growth prospects, and allow you to track your own progress over time.
Improve Search Engine Rankings with All-in-One SEO Tool? Sign Up 14 Day Trial
Identifies What you're Doing Well
There are a variety of attributes that can give a person an advantage over their opponents. Once you've discovered your strengths, you should concentrate on them and seek to improve them in order to give yourself a competitive advantage.
Pinpoints Gaps in Your Campaign
No matter how much you know about SEO, there's always something new to learn. Keep an eye on your competitors' SEO approach to see if they're using any methods that you aren't. By looking at your competitors' SEO strategies, you may learn what is currently hot in the sector.
Helps You Connect With Your Audience
Competitors provide you with new plans and methods to consider. It's a fantastic chance to assist you in adapting strategies that will help you boost customer retention and relationship. A competitive analysis will aid your company's growth. You'll implement new strategies to help you generate more high-quality leads for your company. If you'd rather do your own rival SEO study, we've put together a list of the most important measures below.
1. Identify Competitors
You must first identify your competitors in order to conduct a competitive analysis. If you don't identify your competitors, you won't know who to compare your company against. You may have dozens of competitors depending on your industry. Comparing your company to every competition will take too much time. It's preferable to concentrate on four to six of your most important rivals.
You should select competitors from both the physical and online worlds. Physical competitors are located close to your place of business. When customers search for a business similar yours, online competitors appear above or below you in the search results.
To optimise your SEO plan, it is important to choose competitors who have a direct impact on your business. When you choose your competitors, make sure that they are all on the list. Choosing the right competitors will help you reach the best results and have the greatest impact on your business.
2. Select Pages for Comparison
After you've identified your competitors, it's important to compare your company's website to theirs. Comparing the pages on their site will help you figure out how well you're doing as a business and what areas of your website need improvement. To do so, pick a few pages from their site and compare them with those on yours.
So, what pages should you look at? Here are a few suggestions:
Home page
Equivalent product pages
Browse pages (pages with multiple products that people can browse)
Pages with news or informative content
Overall, you'll want to choose pages that are similar to pages you have. This will help you make a fair comparison between businesses.
3. Conduct Keyword Gap Analysis
It's time to assess your rivals and pages after you've chosen them. The first thing you should do is look into their keywords. Because keywords are so important in SEO, you should look to see what keywords your competitors are using in order to know their target audience and likely the best type of content they're providing.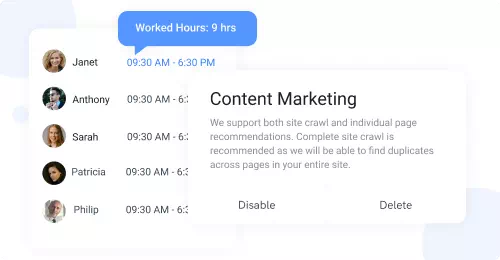 You can see the keywords your competitors are using when you run a keyword gap analysis. To uncover keywords that you are missing, use tools like Ahref's keyword gap tool. This is a fantastic opportunity to check what alternative keywords are accessible for your company. Some of your competitors may use the same terms as you, but you'll also discover keywords you haven't used yet.
This provides you with a window of opportunity to broaden your company's reach and outrank competitors. You can incorporate the keywords from your keyword gap analysis into your own pages or build unique content to target the keywords.
You'll want to generate content that is superior to that of your competitors so that relevant traffic is sent to your website rather than theirs. Keyword gap research will assist you in attracting new visitors and generating crucial leads. It's an excellent technique to help you grow your business while still staying competitive.
4. Analyze Content
You should examine the content of your competitors as part of your competition analysis. One of the most important influencing variables in SEO is content. Sites that provide high-quality material that is relevant to a user's search are ranked higher by Google SEO. Examine the material of your competitors.
To begin, look at the many sorts of content they produce. Is there a lot of variety or do they keep to one type of content? If your competitors are blogging or creating content, pay attention to the word count and information contained in their posts. Is it long-form content or short-form content that they're writing?
It's also crucial to consider the content's substance in relation to the keywords. Is the content related to the term, or is it just filler? If you see that much of your competitors' content is fluff, this is an excellent opportunity for you to generate meaningful content with useful information. Examine the themes that your rivals cover as well. Is there a variety of content on their site, or do they usually cover the same topics? If they aren't extremely diverse, you'll have an opportunity to generate unique material that your competitors don't have.
Finally, check to see if their content includes graphic components. Keep an eye out for images and videos. If they don't include media in their material, you have a chance to stand apart by providing more engaging content.
Analyzing the content of your competitors can help you generate better content for your own website. Because Google's algorithm is based on quality material, this is incredibly beneficial. You can help your site rank higher than the competitors by creating high-quality content.
5. Check Out their Web Design
The design of your website has a significant impact on how your audience perceives your company. It also has an impact on SEO because poor web design might cause visitors to leave your site, increasing your bounce rate. Your ranking will suffer if you have a high bounce rate.
Examine your opponent's website design when conducting an SEO competitor study. You should have a look at the site's design and structure. The primary goal is to determine whether it is user-friendly and appealing. If your competitors' websites are visually appealing, you can borrow concepts from them to use on your own. It could be anything as simple as how they organise their navigation or where they place their calls to action (CTAs). This gives you the chance to improve the look of your website.
You should also check to determine if they have a responsive design. Responsive design is critical to the success of your website because it allows users to have a great experience regardless of the device they use to access it. Check to discover if your competitors have a responsive design; if they don't, this is an opportunity for you to get an advantage.