What are the Advantages of SEO Competitor Analysis?
Competitor analysis is a way of getting an in depth understanding of your competitors in the market. This is done by analyzing their marketing strategy, product offerings, and target market.
One of the most exciting aspects of SEO is that there is always something new to discover. You may study more about your target market in order to devise strategies that will attract more potential customers; you can also discover which keywords are most likely to rank for your niche. You can look back at earlier campaigns to see what improvements you can make for the next time around.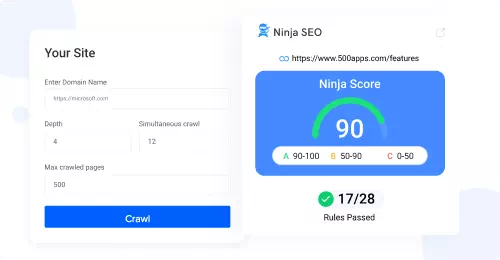 In fact, if you're serious about increasing your SEO, you should be doing everything listed above. SEO is a continuously changing world, and staying on top of what works to bring new clients to your website is critical to your success. However, one of the most significant sources of SEO data out there — your competition – must not be overlooked.
Why Examine Competitive Links?
While this sentiment is perhaps a little flawed (you can absolutely, with attention and effort, eventually outrank many of your competitors), it does speak to the importance of paying close attention to those competitors who are performing well, and Discovering the tactics they're using to get there. While copying a competitor's plan may not be the best way to succeed, there is a lot that can be learned from what has worked for others in the past.
In fact, analyzing competitor marketing efforts to learn more about the audience you're attempting to reach and industry trends can be the most effective way to discover more about the audience you're trying to reach. Competitive link analysis of competitor backlinks can help you acquire a broad view of your competitors for SEO objectives, and it can also help you guide your own future strategies.
Improve Search Engine Rankings with All-in-One SEO Tool? Sign Up 14 Day Trial
Steps for a Competitive Link Analysis
When it comes to assessing competitor links, developing an efficient backlink profile is not a one-time or forget-it exercise. However, we have put together some simple steps that will help you get started on link analysis. Once you have mastered this approach, you can easily apply the same methods to other competitors.
1. Use a Tool to Gather Competitive Link Data
NinjaSEO, which provides a specific report for discovering competitors based on backlink profiles, is a good choice for this. The Backlinks Competitor Report, which is accessible through Backlinks Analytics, isolates the websites with the most same referring domains as our own. Enter your domain and then select ""competitors"" from the drop-down menu. The list that results displays your top competitors, allowing you to begin your analysis.
2. Analyze Link Sources
Now that you've compiled a complete list of competitors with whom you share referring domains, it's time to figure out what kind of site is generating each link. Are the connections coming from reputable news organizations? What about blog postings and comments? Institutions of higher learning? Learning more about the types of sites referring to your competitors might offer crucial information about the brand identity they're aiming for and the methods they're using to get there.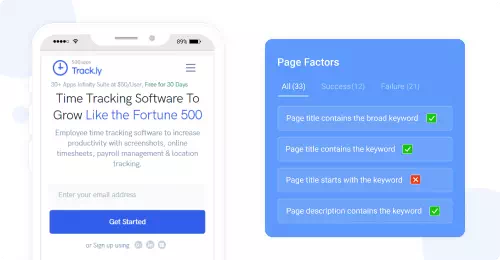 Examining the types of connections used by your competitors might offer you with insight into how you can better your own efforts. If they seem to be getting a lot of blog mentions and links, dig further into the context of those links. Examine the events involved and see if a similar strategy (press releases, event sponsorships, and so on) would be beneficial to you.
3. Find Opportunities you can Utilize
The second stage of studying the sources of your competitor's connections includes figuring out how to apply what you've learned to your own approach. In other words, figure out which types of electronic publications regularly connect to your competitors and start compiling a list of possible publishers that are already participating in your area. While it is true that you can save time by aiming to get backlinks on the same sites as your competitors, locating similar possibilities that are more suited to your brand identity can be even more beneficial.
If you discover your competition frequently produces guest blogs on an industry site, for example, your competitive analysis has just uncovered a possible backlink source. The simplest way to build your link profile is to try to publish your own material on the same site. Finding similar sites of the same type that are even more focused on your niche or product offerings, on the other hand, might quadruple the benefit.
4. Identify the Types of Content Driving Competitor Links
If you've previously assessed the types of sites driving rival links to see if you're missing out on backlink chances, the next step is to assess the content that produced the connections. Do your competitors make use of blog posts? What about case studies? Infographics? The responses to this question can disclose the type of material that your competitors have discovered your common audience likes.
Then dig a little deeper: what kinds of content do your competitors use? Are your rivals talking about research? Are there any industry news reports? Listicles? Is there anything else? What are the keywords they're aiming for? This data might assist you in determining which content formats, subjects, and keywords are generating the most links for your competition.
5. Don't Lose Sight of the Audience
All of the statistics and analytics involved in building a good backlink profile are useful, but they might cause you to lose sight of your main aim - providing content that your audience will respond to. A competitive analysis allows you to concentrate your efforts on what your target audience already likes and isolates what they're currently responding to. Then you've got a terrific place to start when it comes to developing your own content to get similar backlinks.
You already have access to competitor data; with a few strategic tools and careful analysis, you can learn a lot from what your competitors are doing well. With information on the who, what, and why of your competitors' backlinks, you can better develop your own link-building plan, content strategy, and keyword strategy.