Why Do you Need Competitor Analysis to Improve SEO?
Competitor analysis is a fundamental component of any SEO strategy. It's a way to get a detailed analysis of your competitors and compare them to what you're doing in order to improve your own website.
All site owners should be undertaking competitive analysis, but far too many are either not doing it at all or doing it haphazardly. A detailed competitive analysis can serve as a road map for what you need to do to improve your site so that it can compete with your competitors.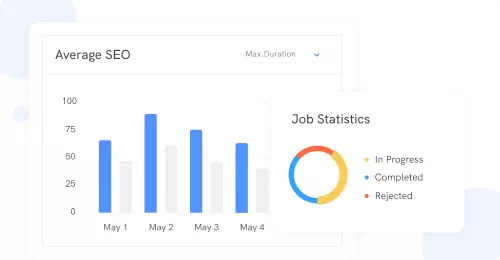 It may also be used to determine the strengths and weaknesses of your site as well as your competitors' sites for everything from SEO to search feature victories. You may use this data to find areas where you are weak and improve them, as well as identify areas where your competitors are weak and profit on their deficiencies for your site and search success.
Improve Search Engine Rankings with All-in-One SEO Tool? Sign Up 14 Day Trial
Why Competitive Analysis is Important
With competition analysis, you'll take a step back and assess the broader market, where you stand, who your competitors are, and how the search landscape for important terms looks. Even if you are already at the top of the search results for all of your most essential keywords, there will always be another site vying for your position and exploiting your own site's flaws.
Your Roadmap for Success
Competitive analysis can serve as a road map for what you need to do to improve your search rankings and visitor experience. You'll always find aspects of your competitors' websites that are superior to your own, such as higher search rankings. You may also notice that they excel at certain elements of search results, such as dominating all featured snippets or having an enormous amount of pages that appear in people also ask.
Even if you rank first for your most important keywords, if they dominate featured snippets, you're losing out on a lot of potential traffic.
Page by Page Details
A thorough study will allow you to investigate what your competitors are doing on a page-by-page basis. This aids in the identification of any potential gaps in your site's functionality when compared to your competitors.
Perhaps you'll notice they have a blog that's doing well with how to write posts that receive a lot of shares and links, something your site lacks. Or you might find out that one of your competitors is driving a lot of traffic to their site by generating and sharing videos, while yours is weak in that area.
Who are the Actual Competitors?
When conducting a competition study, keep in mind that your largest competitor may be one you assume to be smaller since they lack top ranks for the ""money keywords."" They're still cleaning up on the long tail. It's possible that the opposite is true.
Your competition analysis may be distorted if you focus simply on the various keywords.
The same can be said about taking your client's word for it when it comes to who their main competitors are. They typically focus on the major money keywords and don't realize that there may be a competitor that is dominating portions of their market or the long tail that they consider inconsequential. Unless you're providing a competitive study for a local customer, you should always do your homework on who their true competitors are.
Things to Consider
You can spot the sites that are targeting a specific niche of Home Depot's overall market area, such as Best Buy, Costco, and Bed Bath & Beyond, by drilling down through the above list of competitors. Even though those aren't necessarily major competitors for their company as a whole, they have a significant impact on specific market niches.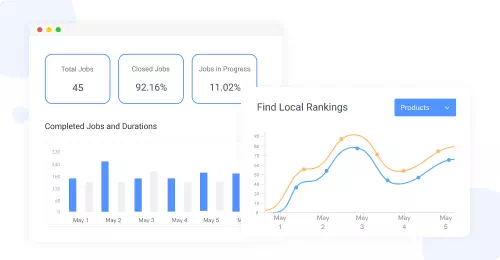 When conducting a competition study, it is critical to include not just those who compete against your complete business model, but also those who only target a part of the overall market.
Deciding Who Not to Compete With
You want to find competitors who may rank higher in the SERPs than you but aren't actual competitors, as well as sites that aren't as vital for you to outrank as others. When the only site ranking above you for specific keywords is Wikipedia or Pinterest, it's not always worth the time spent. Instead, look at other phrases where your real competitors are outranking you and causing traffic loss. You'll also want to make sure that your keyword research backs up your assumptions about who those competitors are.
Finding Keyword Gaps
Pay close attention to the keywords for which you already rank but where you are lagging behind your competitors, especially if you are only a position or two behind your main competition for a certain keyword phrase. If I were Home Depot, I could identify some keyword phrases where I am only one position away from the top spot, such as ""swing sets"" and ""air compressor"" (see figure below), both of which have high search traffic.
Discovering Popular Pages
Just as you need to know the keywords your competitors are ranking for, you also need to know which pages they are most popular with.
The things to take note of
Which pages rank for the most keywords?
Which pages have the most traffic?
Which pages have the highest percentage of their overall traffic?
Competitors can sometimes have a lot of traffic to a specific website or set of pages. For example, the third most popular page on Home Depot is a wallpaper page, not a page on building supplies or construction. Never assume you already know which pages on a competitor's site are the most popular. Expect some surprises if you investigate it as part of the competitive analysis process.