What are the Ways to do SEO Competitor Analysis?
A thorough competitor analysis will help you identify your competitors' weaknesses, strengths, opportunities, and threats. You can then develop an SEO strategy that would target these areas.
SEOs all across the world are used to having such conversations on a regular basis, attempting to explain the balance between search volume, domain authority, brand authority, and money to potential clients. We'll look at how to conduct competitive research in order to develop a clear, practical, and unified approach in this article. What is the relationship between keyword research and competition analysis? What is the entry hurdle to my industry? What are the terms for which my company may reasonably rank, and how long will it take? Let's have a look.
Step 1: Keyword Research
The first step is to figure out which keywords your website can actually target. We'll use ""jewelry"" as an example in this post. Unless you have the brand authority or budget to compete with giants like Tiffany.com and Kay.com, ranking for the term ""jewelry"" is almost impossible for any small or medium business.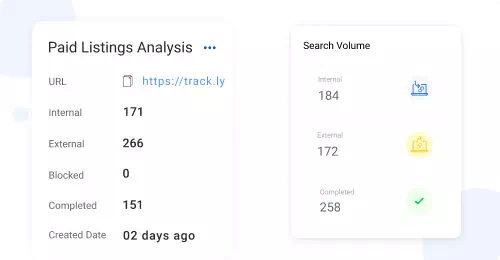 Instead, your first priority should be to identify a feasible niche inside this competitive business. A fantastic way to organize your keyword concepts and buckets is to use mind mapping. Here's an illustration of how this procedure would work:
Identifying your competitors and entering their names into NinjaSEO to see a list of keywords for which they are currently ranking
Spyfu is being used to compile a list of keywords for which they are bidding.
To get a list of possible keywords connected to a primary term, use Keyword Planner.
Improve Search Engine Rankings with All-in-One SEO Tool? Sign Up 14 Day Trial
Step 2: Identify Your Top Competitors
Once you've compiled your keyword list, enter those terms into search engines and make a list of the top ten results. You'll notice that the same websites keep popping up. You'll want to add those sites to your competition list if they rank for a lot of keywords in that category. Again, NinjaSEO can be a useful tool because it allows you to type a domain into the search box and see how much organic traffic it receives and how many organic keywords it ranks for in search engines.
The more keywords they rank for in NinjaSEO, especially for high-volume searches, the more authoritative the domain becomes. You can also utilize NinjaSEO to find competitors, but keep in mind that the list isn't always correct and should only be used as a guide. It's critical that you identify sites that are ""really"" competing with yours at this stage of the process. It wouldn't be fair to compare ""Mary's Silver Earrings"" to ""Tiffany.com."" It's crucial to figure out which long-tail terms you'll be targeting and then find sites that rank for those terms. Large retail companies such as Amazon, Walmart, and Bed Bath & Beyond should not be included in your list because they will just bias your results.
Step 3: Analyze Your Competitors
Now that you've identified your competitors, it's time to go deeper into their profiles. You might begin by obtaining broad metrics for them. The ""Juice Tool"" from LinkResearchTools may be used to collect general data for each competition, such as Link Velocity, Domain Authority, Inbound Links, Social Shares, Domain Age, and more. An example of some of the data is as follows: These figures are only a starting point for gaining a full picture of your competition. The next step is to investigate their backlink profile in depth.
1. Download Their Backlink Profile
You may browse their backlinks from most authoritative to least authoritative by sorting by Domain Rank in Ahrefs. You'll be able to estimate how many high-quality connections you'll need to target this way.
2. Analyze Their Topical Authority
Analyze their topical trust flow and comprehend their semantic link profile using Majestic's backlink tool.
3. Establish Industry Averages
The Link Research Tools Competitive Landscape Analyzer is an excellent tool for determining industry averages, which will provide you with guidelines to follow when launching your campaign.
Step 4: Social Media and Content Audit
After you've figured out who your competitors are and what their backlink profile looks like, you'll need to look into their content marketing and social media strategies. How frequently do they update their social media accounts? What is their rate of engagement? How many of their followers are active? This procedure can be aided by using a template for a social media audit questionnaire.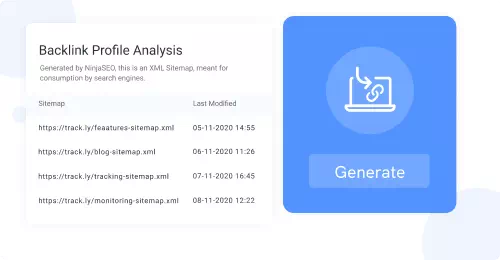 Examine their website, Facebook, Twitter, Linked In, and Pinterest pages. This will help you figure out how active you need to be in terms of creating and sharing content, as well as your first follower acquisition and engagement ratio aims.
Step 5: Determine Your Barrier to Entry and Strategy
Building your plan is very important and you should always be aware of your competition. Once you have a firm grasp of what they are doing and how they are doing it, then you should create a statistical average based on the data that you have collected.
To begin appearing in the search results, you'll need to know how many links you'll need and the quality of those links. This, of course, will be based on the averages of the sites that rank for the keywords you provide. As previously said, keywords having a large presence of sites with massive domain authority should be avoided. These domains are difficult to conquer since Google tends to trust and reward them.
After that, you'll need to figure out how many links you'll need based on thematic categories. For example, how many of the 100 links you need to start showing up should be in your direct niche vs. a more generic or related topic? How many of the 100 backlinks should have a Domain Rank of 80 or higher? How about seventy or more? Between the ages of 60 and 40? Create a breakdown based on industry averages so you can set goals for your backlink outreach and acquisition.
Finally, you'll figure out how many posts to post on your site each week, how many should be keyword-focused vs. topic-focused, how frequently to post on social media, how many followers to gain, and so on.
The information you get from this study will serve as the foundation for your SEO strategy and the framework for your campaign. In such a challenging environment, it's critical to empower yourself with data; otherwise, you'll squander resources without getting a return.